Alabama's Board of Public Accountancy requires CPA candidates to have a baccalaureate degree, at minimum, from a program consisting of 150 credit hours. These 150 hours must consist of 33 hours in accounting (excluding introductory courses), 27 hours in business courses (excluding accounting), and 3 hours in business law. With most bachelor's programs consisting of just 120 semester hours of college credit, a master's in accounting can provide the 30 additional credit hours in advanced accounting coursework required for licensure in Alabama. Applicants interested in becoming accountants with CPA credentials must be U.S. citizens, but do not need to be current residents of Alabama.
Alabama is a two-tier state. This means that a candidate interested in learning how to become an accountant in Alabama who passes the CPA Exam receives a certificate but will then need to document appropriate work experience before being issued a license that grants them permission to practice. The amount of experience required varies based on the type of experience but is generally the equivalent of one year of full-time employment in public accounting.
Find out more about CPA requirements in our step-by-step guide on how to become a CPA in Alabama.
Employment and Salary Trends for Alabama's Accountants
According to the Alabama Department of Labor, there were roughly 17,930 accountants and auditors employed throughout Alabama in 2018. By 2028, this number is expected to reach nearly 19,200. This 7.1% employment growth change coupled with normal changes in the workforce will lead to some 1,860 annual job openings for accountants and auditors in this ten-year period leading up to 2028.
<!- mfunc feat_school ->
Featured Programs:
Sponsored School(s)
Featured Bachelor Programs
SPONSORED SCHOOL(S)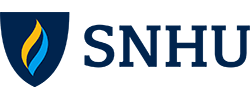 SNHU
SNHU's undergraduate degrees in accounting are delivered fully online by world-class expert faculty, offering the best in convenience and academic excellence.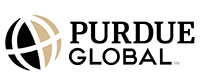 Purdue University Global
Purdue University's online learning experience is like no other, offering students interactive, live seminars that can be accessed from anywhere in the world. Theory here is complemented with team-building and project-based learning for a well-rounded educational experience.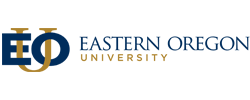 Eastern Oregon University
Eastern Oregon University offers diverse bachelor's options, delivered 100% online. Your own support team will ensure you're on-time, on-track, and headed toward success. Take an additional 45 credits and you'll be qualified to sit for the Uniform CPA Exam.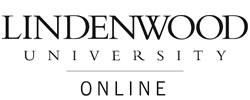 Lindenwood University
Lindenwood's fully online BBA in Accounting allows students to take classes wherever and whenever it's most convenient. Lindenwood students enjoy perks that include an online academic advisor and career center. Also offers a Master of Accountancy and an MBA in Accounting.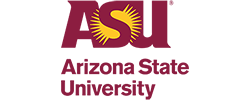 Arizona State University
ASU's BS in Accountancy is backed by a 15-year track record of offering innovative, online degree programs. Student support is part of the package at ASU, with enrollment coaches, academic advisors, and success coaches focused solely on your success.
Featured Masters Programs
SPONSORED SCHOOL(S)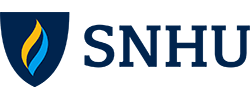 SNHU
Offering the same tuition rates for ten years running, SNHU's online master's in accounting is one of the most affordable high-quality programs in the business. Dedicated advisors and 24/7 tech support provide students with unmatched support and guidance in a fully online program. No GMAT or GRE required.

Capella University
Capella's online PsyD in Clinical or School Psychology program is rich in support and engagement, highly interactive, and designed with your unique learning needs in mind. Online learning here is complemented with dynamic, in-person experiences.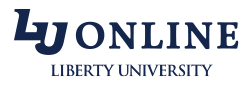 Liberty University
The online MSA program through Liberty University offers an affordable, accessible, high-quality way to develop advanced accounting skills, putting a world-class Christian-centered education within reach. Holds specialty, programmatic accreditation through the ACBSP. 100% online. Military tuition discounts available.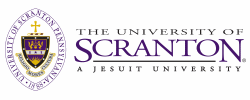 The University of Scranton
At the University of Scranton, you can earn your master's in accounting 100% online in as little as 12-months. Custom tailor your program with a wide selection of diverse and contemporary electives. No GMAT or GRE required.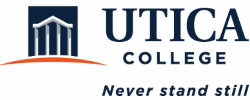 Utica College
Utica's online MBA in Finance & Accounting program develops business-focused accounting skills, providing you with real-world financial modeling experience while putting managerial and cost accounting front and center. Holds specialty, programmatic accreditation through the ACBSP. No GMAT or GRE required. 100% online with no on-campus requirements.
<!- /mfunc feat_school ->
As of May 2020, there were 7,180 accountants and auditors working in the Birmingham-Hoover area alone, representing the highest concentration in the state, followed by Huntsville, Montgomery, Mobile, and Tuscaloosa.
In 2017, the publication Area Development ranked Alabama as the sixth best state in the country for doing business. Both auto and aerospace companies have been growing rapidly in Alabama in recent years, creating new opportunities for managerial accountants, controllers, treasurers and financial officers.
<!- mfunc search_btn -> <!- /mfunc search_btn ->
In fact, Business Facilities magazine gave Alabama a number one ranking in 2018 for its support of the automotive manufacturing industry. Recent successes include securing the building of the Toyota-Mazda joint venture automobile manufacturing plant.
Alabama's aerospace industry is poised for further growth thanks to the United Launch Alliance factory in Decatur and the development of the $600 million facility to produce Airbus jets. These substantial increases in manufacturing in Alabama bode well for accountants in the state.
Salaries for Accounting Specialists in Alabama
The salaries for accountants in Alabama varied substantially depending on how long they have been in the work force, the credentials they hold, and their area of specialty. The following salaries provided by the Bureau of Labor Statistics (BLS) as of May 2020 do not include bonuses and other incentives that are common for many accountants, especially those in leadership positions.
Corporate Staff Accountants, Bookkeepers, and Accounting Clerks
Corporate staff accountants, bookkeepers, and accounting clerks in Alabama earn an annual median salary of $36,870, although those with more experience earn considerably more ($10,000 to $20,000 more), at between $45,880 and $53,870.
Forensic Accountants
With their unique, niche expertise, experienced forensic accountants command higher salaries, often reaching upwards of $110,200 (representing the 90th percentile among accountants and auditors), according to the BLS. Many of these specialized accountants work on a contract basis, earning salaries that aren't often reflected in salary surveys.
Controllers and Other Financial Managers
Controllers play a crucial role in corporate governance, and often hold CPA licensure from the Alabama Board of Public Accountancy, as well as other credentials from national organizations.
Corporate controllers in Alabama earn about $116,920 at the median level, although those with considerable experience often earn about $115,160 (75th percentile), while those at the top of the pay scale (90th percentile) earn more than $208,000 annually.
CPAs and Auditors
CPAs with the experience required to fill senior positions in major audit and assurance firms earn some of the top salaries in the profession.
CPA licensing is a must at that level, and highly recommended for those working their way up the ladder in either tax or assurance public accounting. These top earners, whose salaries represent the 90th percentile, earned about $101,870 in Mobile and $105,820 in Montgomery as of May 2020.
Accountants in Executive Roles
Chief Financial Officers with CPA credentials earned the highest salaries among all accounting professionals. In Alabama, these professionals earn an annual median salary of $161,290 with the highest earners (75th percentile and up) earn more than $208,000.
Salaries for General Accountants and Auditors Throughout Alabama
Accountants and auditors in the Birmingham-Hoover metro area took the lead as the highest paid in the state, as of May 2020:
(This broad classification includes accounting professionals in different areas of specialty, with different credentials, and with varying levels of experience.)
Area Name
Employment
Annual median wage
Anniston-Oxford-Jacksonville
210
52870
Birmingham-Hoover
7180
68150
Daphne-Fairhope-Foley
490
57210
Florence-Muscle Shoals
370
55690
Tax Preparer Salaries in Alabama
Tax preparation work is often a steppingstone to a career in professional accountancy. Though they earn considerably less than accountants, the familiarity they develop with tax code can translate well to higher paying careers in accounting firms and other businesses.
Area Name
Employment
Annual median wage
Northeast Alabama nonmetropolitan area
-
32960
May 2020 Bureau of Labor Statistics salary and job growth data for Accountants and Auditors, Financial Managers, Bookkeeping, Accounting and Auditing Clerks, and Chief Executives. Figures represent state data, not school specific information. Conditions in your area may vary.
Data accessed April 2021.
Job growth projections sourced from the Alabama Department of Labor and reported in the U.S. Department of Labor-funded Long Term Occupational Projections (2018-2028) database – https://projectionscentral.com/Projections/LongTerm.
<!- mfunc search_btn -> <!- /mfunc search_btn ->