<!- mfunc feat_school ->
Featured Programs:
Sponsored School(s)
Featured Bachelor Programs
SPONSORED SCHOOL(S)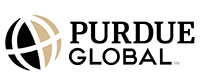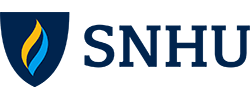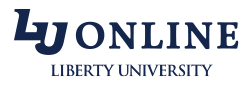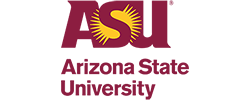 Featured Masters Programs
SPONSORED SCHOOL(S)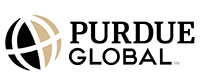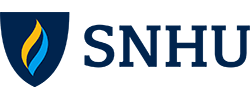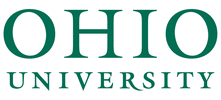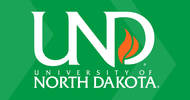 <!- /mfunc feat_school ->
Accounting School Programs
The accounting industry is reliable, stable, and strong.
According to a 2020 marketing research report by Kentley Insights, in the past three years, the accounting, tax preparation, and payroll services industry has averaged a growth rate of 3.2% and reached $185 billion in revenue.
In 2020 alone, the Big Four (Deloitte, PriceWaterhouseCoopers, KPMG, and Ernst & Young) generated $157 billion in combined revenue and employed more than 232,000.
Accounting is a profession that lives by rules and numbers. You'll learn some of this on the job, but without a solid grounding in the basic principles, even the most talented number cruncher isn't going to get far. Whether you're just kicking off your accounting career or laying out a strategy for advancement, getting the right degree for the position you plan to fill is key.
Accounting Degrees: Certificate, Associate, Bachelor's, Master's and PhD Programs in Accountancy
You can get a job walking in off the street as a bookkeeper in some small companies as long as you have a high school diploma or G.E.D. But punching numbers into Excel will probably be as far as you get with those credentials. If you're a payroll clerk, you probably won't even pass the corporate controller in the hallway let alone work in the same department.
If you're just getting started and looking to get some experience, an undergraduate degree will definitely suffice, but if you want to get your hands on the key to the executive washroom, you're going to need to aim for a master's.
As a rule, accounting professionals at different levels will hold these degrees:
Certificate in Accounting – Certificates are typically available to high school graduates and cover basic principles of accounting for entry-level bookkeeping or support positions.
Associate Degree in Accounting – Two-year degrees aimed at bookkeepers or low-level support positions.
Bachelor's Degree Degrees – Four-year degrees serve as primary preparation to sit for the CPA examination. These may be designed as:

Bachelor of Science in Accounting
Bachelor of Science in Auditing (Forensic Accounting)
Bachelor of Science in Finance
Bachelor of Science in Business Administration (Accounting focus)

Master's Degrees – Master's degrees, available only to those who have already earned a bachelor's degree, are often the desired path to the 150 credits needed to qualify for the CPA. These degrees provide advanced training in accounting principles and practices and may be designed as an MBA with an accounting focus.
PhD in Accounting – The PhD, which is available to those who have already earned bachelor's or master's degrees, involves rigorous training in accounting theory and research and is usually pursued by those interested in attaining academic positions.
Accountancy School to Prepare for the Jobs You Want
Whether you're kickstarting your career by landing a job in bookkeeping or shooting for your CPA license, you'll need to first get a degree.
Accounting jobs and their earning potential are directly connected to the degree you earn.
Corporate Accounting Jobs
Above a certain level, accountants in major companies become more focused on corporate issues and high-level planning and management of financial issues than with the intimate number-crunching performed by CPAs. Here, an MBA with a focus in accounting can be the best degree option. The MBA can still provide the credit hours required to sit for the CPA credential, while providing a solid footing for more high-level management positions down the road.
Public Accounting Jobs
A CPA license is the crowning credential in the accounting field. In some states, such as Texas, you are not even allowed to refer to yourself as an accountant or an auditor unless you have your CPA. For both government and public accounting, a CPA is the gateway to professional practice.
Because of this, most bachelor's degree programs in accounting are heavily weighted toward providing an education that will allow you to sit for and pass the Uniform Certified Public Accountant Examination UCPAE. The UCPAE is a minimum standard required by all fifty states for getting your CPA.
Most states also require one to two years of on-the-job accounting experience, and at least 150 semester credits of college education.
This last requirement poses an issue for BS holders who plan to get their CPA license because most bachelor's programs clock in at only 120 semester units. The additional 30 have to be acquired elsewhere, or you will have to raise your sights an obtain at least a master's degree instead (which, conveniently, typically can be had for exactly 30 additional credits).
Some schools are beginning to offer extended five-year bachelor's programs, which include the complete 150 credits required. However, earning a master's degree or higher both qualifies you to sit the exam and puts your resume in a separate class from thousands of other entry-level accountants, making it a solid investment even if it's not strictly required to sit the exam.
Financial Services/Outside Auditing Jobs
In the world of finance, traders, analysts, and bankers deal heavily in accounting but do not necessarily need the background in public accounting that is required of CPAs. Master's degrees are still a valuable asset, but the license itself may be irrelevant to your career path. Instead, obtaining an MBA (Master's in Business Administration) with a finance or economics concentration, or even obtaining your master's in finance or economics directly might afford you better preparation.
Forensic accountants have other credentials to aim for, either as a Certified Fraud Examiner (CFE) or Certified Forensic Accountant (CFA). The CFE requires a bachelor's degree but does not specify a field it must be in. However, for both educational and employment purposes, aiming for a bachelor's in forensic accounting might be beneficial for either role. The CFA also requires a CPA, and there are master's programs in forensic accounting that can qualify you for both purposes.
Consider Accreditation When Looking at Accounting Schools
Assessing the quality of accounting programs can be a difficult task from the outside.
Completing a program from a school a school with basic institutional accreditation is almost always one of the important qualifiers for meeting CPA licensure requirements. Whether you're shooting for a CPA initially or not, it's worth checking to see if the program you are considering is accredited by one of these agencies:
Institutional Accrediting Agencies
Institutional accreditation of this sort is par for the course. That's not to say it isn't important, just that virtually every public or private college or university operating in the U.S. holds this form of basic institution-level accreditation. These six agencies are recognized by the U.S. Department of Education and the Council for Higher Education Accreditation to accredit post-secondary schools from anywhere in the country.  If a school qualifies for Title IV funding through federal student loans and grants, you can be sure it holds this type of accreditation:
Alternately, some schools hold institutional accreditation from one of a few national accrediting bodies, though it's a relatively small group of schools and is typically reserved for vocational schools rather than degree-granting institutions.
Programmatic Accrediting Agencies
Program-level accreditation, on the other hand, is handled by highly specialized accreditors that deal specifically with degrees offered in a single area of study. Accounting programs fall within the auspices of three specialty business accreditors that establish curriculum and faculty standards for business schools housed within larger universities and the specific programs they offer.
Choosing a program that holds accreditation from one of these agencies, or one offered through a business school that has been accredited, offers an extra layer of assurance that you're going to be gaining the latest knowledge in the field from instructors who know the business of accounting inside and out.
The Association for Advancing Collegiate Schools of Business (AACSB) (additionally, offers separate accounting accreditation beyond general business accreditation)
Institutionally Accredited Accounting Schools
Maybe you're just getting started and looking to earn an undergraduate degree through a full-time program, or perhaps you're ready to earn an online graduate degree in preparation for the CPA exam. Wherever you are in your career, the schools shown here offer diverse education options for every situation.
Whether you're looking to earn an associate's, bachelor's, master's or specialized MBA in general accounting, managerial accounting, auditing, forensic accounting, or another specialized area of accountancy, you'll find the program that's perfect for you through the accounting schools shown here.
Alabama
Athens State University: 256-233-8100
Auburn University: 334-844-4835
Jacksonville State University: 256-782-5274
Oakwood University: 256-726-7000
Samford University: 205-726-2364
The University of Alabama: 205-348-6131
The University of West Alabama: 1-800-621-8044
Troy University: 1-800-414-5756
Tuskegee University: 334-727-8116
University of Alabama: 205-934-8820
University of Alabama in Hunstville: 256-824-1000
University of Mobile: 251-675-5990
University of Montevallo: 205-665-6000
University of North Alabama: 1-800-TALK-UNA
University of South Alabama: 251-460-6101
Alaska
University of Alaska Anchorage: 907-786-1480
University of Alaska Fairbanks: 907-474-7211
Arizona
Arizona State University: 480-965-4227
Grand Canyon University: 602-639-7500
Northcentral University: 866-776-0331
North Arizona University: 928-523-9011
University of Arizona: 520-621-2165
Webster University: 1-800-981-9801
Arkansas
Arkansas State University: 870-972-2100
Arkansas Tech University: 479-968-0389
Harding University: 501-279-4000
Henderson State University: 870-230-5000
Ouachita Baptist University: 870-245-5000
Philander Smith College: 501-370-5221
Southern Arkansas University: 870-235-4000
University of Arkansas: 479-575-2000
University of Arkansas at Little Rock: 501-569-3356
University of Central Arkansas: 501-450-5000
Webster University, Little Rock: 501-988-5331
California
Biola University: 562-903-6000
California Baptist University: 877-CBU-3615
California Polytechnic State University: 805-756-1111
California State University: 562-951-4000
Chapman University: 714-997-6815
DeVry University: 866-338-7394
Loyola Marymount University: 310-338-2700
Pepperdine University: 310-506-4000
Point Loma Nazarene University: 619-849-2200
San Diego State University: 619-594-5259
San Francisco State University: 415-338-1107
Santa Clara University: 408-554-4000
Sonoma State University: 707-664-2377
University of California (link to contact information for University of CA's nine campuses: http://www.universityofcalifornia.edu/uc-system/parts-of-uc)
University of San Francisco: 415-422-5555
University of Southern California: 213-740-4838
University of the Pacific: 209-946-2285
Webster University: 800-981-9801
Woodbury University: 818-767-0888
Colorado
Colorado State University: 970-491-5102
Fort Lewis College: 877-352-2656
U.S. Air Force Academy: 1-800-443-9266
University of Colorado: 303-860-5600
University of Denver: 303-871-2036
University of Northern Colorado: 970-351-1890
Webster University: 800-981-9801
Connecticut
Fairfield University: 203-254-4000
Quinnipiac University: 203-582-8200
Sacred Heart University: 203-371-7999
U.S. Coast Guard Academy: 800-883-8724
University of Bridgeport: 800-392-3582
University of Connecticut: 860-486-5136
University of Hartford: 860-768-4100
Delaware
Delaware State University: 302-857-6060
Goldey-Beacom University: 302-998-8814
University of Delaware: 302-831-2792

District of Columbia
American University: 202-885-1000
Gallaudet University: 202-651-5000
Georgetown University: 202-687-3851
Howard University: 202-806-1500
The George Washington University: 202-994-1000
University of the District of Columbia: 202-274-5000
Florida
American Intercontinental University 888-357-7332
Barry University: 305-899-3500
DeVry University: 904-367-4942
Embry-Riddle Aeronautical University: 386-226-6000
Florida A&M University: 850-599-3000
Florida Atlantic University: 561-297-3000
Florida Gulf Coast University: 239-590-1000
Florida International University: 305-348-2751
Florida Memorial University: 305-626-3600
Rollins College: 407-646-2405
Stetson University: 386-822-7100
The University of Tampa: 813-253-3333
University of Central Florida: 501-450-5000
University of Florida: 352-392-2397
University of Miami: 305-284-4643
University of North Florida: 904-620-1000
University of South Florida: 813-974-5176
University of West Florida: 850-474-2000
Webster University: 800-981-9801
Florida State University: 850-644-3090
Georgia
Albany State University: 229-430-4600
American Intercontinental University: 1-855-377-1888
Berry College: 706-232-5374
Clark Atlanta University: 404-880-8000
Clayton State University: 678-466-4000
Columbus State University: 706-507-8800
Dalton State College: 706-272-4436
Emory University: 404-727-6270
Georgia College & State University: 478-445-5497
Georgia Institute of Technology: 404-894-2600
Georgia Southern University: 912-478-4636
Georgia Southwestern State University: 877-871-4594
Georgia State University: 404-413-2000
Kennesaw State University: 470-578-6425
LaGrange College: 800-593-2885
Mercer University: 1-800-MERCER-U
Morehouse College: 404-681-2800
Paine College: 706-821-8200
Piedmont College: 800-277-7020
Savannah State University: 912-358-4338
Southern Polytechnic State University: 678-915-7778
University of Georgia: 706-542-8100
University of West Georgia: 678-839-6469
Valdosta State University: 229-333-5800
Hawaii
University of Hawaii at Hilo: 808-932-7446
University of Hawaii at Manoa: 800-823-9771
Idaho
Boise State University: 208-426-1000
Idaho State University: 208-282-0211
Northwest Nazarene University: 208-467-8011
University of Idaho: 208-885-6111
Illinois
Bradley University: 309-676-7611
Chicago State University: 773-995-2000
DePaul University: 312-362-8000
Eastern Illinois University: 217-581-5000
Governors State University: 708-534-5000
Illinois State University: 309-438-2251
Lewis University: 815-838-0050
Loyola University: 312-915-7057
Millikin University: 800-373-7733
Northern Illinois University: 800-892-3050
Saint Xavier University: 844-GOTO-SXU
Southern Illinois University: 618-453-2121
Trinity Christian University: 866-TRIN-4-ME
University of Illinois: 217-333-1000
University of St. Francis: 800-735-7500
Western Illinois University: 309-298-2442
Indiana
Anderson University: 800-428-6414
Ball State University: 800-382-8540
Butler University: 317-940-8000
Indiana State University: 800-468-6478
Indiana University: 812-855-4848
Purdue University: 765-494-4343
Trine University: 260-665-4100
University of Evansville: 800-423-8633
University of Indianapolis: 317-788-3368
University of Notre Dame: 574-631-7236
University of Southern Indiana: 812-464-8600
Valparaiso University: 219-464-5000
Iowa
Drake University: 515-271-2011
Iowa State University: 515-294-8300
St. Ambrose University: 563-333-6000
The University of Iowa: 319-335-0862
University of Northern Iowa: 319-273-2928
Kansas
Baker University: 785-594-8470
Emporia State University: 620-341-1200
Kansas State University: 785-532-6011
Pittsburg State University: 620-231-7000
University of Kansas: 785-864-7500
Washburn University: 785-670-1010
Wichita State University: 316-978-3456
Kentucky
Ballarmine University: 502-272-8131
Eastern Kentucky University: 859-622-1000
Kentucky State University: 502-597-6000
Morehead State University: 800-585-6781
Murray State University: 800-272-4678
Northern Kentucky University: 859-572-5220
University of Kentucky: 859-257-8936
University of Louisville: 502-852-6440
Western Kentucky University: 270-745-0111
Louisiana
Grambling State University: 318-274-2275
Louisiana College: 318-487-7011
Louisiana State University: 225-578-3211
Louisiana Tech University: 318-257-4526
Loyola University: 504-864-7944
McNeese State University: 337-475-5000
Nicholls State University: 985-448-4171
Northwestern State University of Louisiana: 318-357-6011
Southeastern Louisiana University: 800-222-7358
Tulane University: 504-865-5000
University of Louisiana: 337-482-1000
Xavier University of Louisiana:  504-486-7411
Maine
University of Maine: 207-581-1968
University of New England: 207-283-0171
University of Southern Maine: 800-800-4USM
Maryland
Bowie State University: 301-860-4000
Frostburg State University: 301-687-4008
Loyola University: 410-617-5067
Morgan State University: 443-885-3333
Salisbury University: 410-543-6000
Towson University: 410-704-2000
University of Baltimore: 410-837-4955
University of Maryland: 301-405-9363
University of Maryland Eastern Shore: 410-651-6531
Massachusetts
Babson College: 781-235-1200
Bentley University: 781-891-2000
Boston College: 617-552-3100
Boston University: 617-353-2650
Clark University: 508-793-7711
Massachusetts Institute of Technology: 617-258-5434
Northeastern University: 617-373-2000
Simmons College: 617-521-2000
Suffolk University: 617-573-8000
University of Massachusetts: Links to phone numbers of all campuses:  http://www.massachusetts.edu/directory
Western New England University: 413-782-1321
Worcester Polytechnic Institute: 508-831-5000

MIchigan
Central Michigan University: 989-774-4000
Eastern Michigan University: 734-487-2344
Ferris State University: 231-591-2000
Grand Valley State University: 616-331-7100
Kettering University: 800-955-4464
Lawrence Technological University: 8-CALL-LTU
Michigan State University: 517-355-1855
Michigan Technological University: 906-487-2668
Northern Michigan University: 906-227-1000
Saginaw Valley State University: 989-964-4000
University of Michigan: 734-615-5002
University of Detroit Mercy: 313-993-1204
Walsh College: 312-263-0456
Wayne State University: 313-577-4501
Western Michigan University: 269-387-5050
Minnesota
Capella University: 866-283-7921
Concordia University: 651-641-8230
Minnesota State University: 507-389-1866
St. Cloud State University: 320-308-0121
University of Minnesota:  612-625-0027
University of St. Thomas: 651-962-4200
Winona State University: 507-457-5000
Mississippi
Delta State University: 800-GO-TO-DSU
Jackson State University: 601-979-2121
Millsaps College: 601-974-1000
Mississippi College: 601-925-3000
Mississippi State University: 662-325-2323
Mississippi University for Women: 877-462-8439
Mississippi Valley State University: 662-254-9041
The University of Mississippi: 662-915-5820
University of Southern Mississippi: 601-266-1000
Missouri
Drury University: 800-922-2274
Harris-Stowe State University: 314-340-3366
Lincoln University of Missouri: 573-681-5599
Lindenwood University: 636-949-4933
Maryville University: 314-529-9300
Missouri Southern State University: 866-818-6778
Missouri State University: 417-836-5646
Missouri Western State University: 816-271-4200
Rockhurst University: 816-501-4000
Saint Louis University: 800-758-3678
Southeast Missouri State: 573-651-2000
Southeast Baptist University: 800-526-5859
Truman State University: 660-785-4000
University of Central Missouri: 877-729-8266
University of Missouri: 573-882-2121
Washington University: 314-935-6000
Montana
Montana State University: 406-994-4421
Montana State University – Billings: 406-657-2011
The University of Montana: 406-243-4831
Nebraska
Chadron State College: 800-CHADRON
Creighton University: 402-280-2700
Nebraska Wesleyan University: 800-541-3818
University of Nebraska: 402-472-2111
Nevada
University of Nevada, Las Vegas: 702-895-3011
University of Nevada, Reno: 775-784-1110
New Hampshire
Plymouth State University: 603-535-5000
Southern New Hampshire University: 800-668-1249
University of New Hampshire: 603-862-1234
New Jersey
Caldwell College: 973-618-3000
Farleigh Dickinson University: 800-338-8803
Georgian Court University: 800-458-8422
Monmouth University: 732-571-3400
Montclair State University: 973-655-4000
New Jersey Institute of Technology: 973-596-3300
Ramapo College of New Jersey: 201-684-7500
Rider University: 609-896-5000
Rowan University: 856-256-4000
Rutgers – The State University of New Jersey: 732-445-4636
Seton Hall University: 973-761-9000
The College of New Jersey: 609-637-5129
William Paterson University: 973-720-2000
New Mexico
Eastern New Mexico University: 575-562-1011
New Mexico Highlands University: 877-850-9064
New Mexico State University: 575-646-2821
The University of New Mexico: 505-277-6471
Western New Mexico University: 800-872-9668
New York
Adelphi University: 800-233-5744
Alfred University: 607-871-2115
Baruch College: 646-312-1000
Binghamton University:
Canisius College:
Clarkson University: 315-268-6400
College of Mount Saint Vincent: 718-405-3200
Cornell University: 607-255-4526
Fordham University: 718-817-1000
Hofstra University: 516-463-9272
Iona College: 914-633-2000
Ithaca College: 607-274-3940
Le Moyne College: 800-333-4733
Long Island University: 516-299-2900
Manhattan College: 718-862-8000
Manhattan College Online
Marist College: 845-575-3225
Medgar Evers College City University of New York: 718-270-4900
Niagara University: 800-462-2111
Pace University: 866-722-3338
Rensselaer Polytechnic Institute: 518-276-6000
Rochester Institute of Technology: 585-475-7935
Siena College: 518-783-2321
St. Bonaventure University: 716-375-2000
St. John Fisher College: 585-385-8000
St John's University: 718-990-2000
State University of New York at Geneseo: 585-245-5000
State University of New York College at Brockport: 585-395-2211
State University of New York College at Oswego: 315-312-2500
State University of New York College at Plattsburgh: 518-564-3185
State University at New York Institute of Technology at Utica: 315-792-7500
Syracuse University: 315-443-3751
University at Albany, State University of New York: 518-442-3300
University at Buffalo, State University of New York: 716-645-3206
Wagner College: 718-390-3411
Yeshiva College: 212-998-0100
North Carolina
Appalachian State University: 828-262-2057
East Carolina University: 252-328-6055
Elizabeth City State University: 252-335-3291
Elon University: 336-278-2000
Fayetteville State University: 910-672-1111
Greensboro College: 800-346-8226
Lenoir-Rhyne University: 828-328-1741
Meredith College: 919-760-8600
Mount Olive College: 844-UMO-GOAL
North Carolina AT&T State University: 336-334-7500
North Carolina Central University: 919-530-5385
North Carolina State University: 919-515-2256
Queens University of Charlotte: 704-337-2200
The University of North Carolina: links to contact information for its 17 campuses: http://www.northcarolina.edu/?q=content/our-17-campuses
Wake Forest University: 704-365-1717
Western Carolina University: 828-227-7211
Wingate University: 704-233-8000
Winston-Salem State University: 336-750-2000
North Dakota
North Dakota State University: 701-231-8651
The University of North Dakota: 701-777-3000
Ohio
Ashland University: 419-289-4142
Bowling Green State University: 419-372-2531
Capital University: 614-236-6011
Case Western Reserve University: 216-368-2030
Cedarville University: 937-766-7700
Cleveland State University: 516-687-2000
John Carroll University: 888-335-6800
Kent State University: 330-672-3000
Malone University: 800-521-1146
Miami University: 513-529-6992
Mount Vernon Nazarene: 740-392-6868
Ohio Dominican University: 614-251-4500
Ohio Northern University: 419-772-2000
Ohio University: 740-593-2000
The Ohio State University: 614-292-2715
The University of Akron: 330-972-7111
Tiffin University: 800-968-6446
University of Cincinnati: 513-556-7002
University of Dayton: 937-229-1000
University of Toledo: 800-586-5336
Wright State University: 937-668-8098
Youngstown State University: 330-941-2000
Oklahoma
Cameron University: 580-581-2200
East Central University: 580-332-8000
Langston University: 877-466-2231
Northeastern State University: 918-456-5511
Oklahoma Baptist University: 405-275-2850
Oklahoma Christian University: 800-877-5010
Oklahoma State University: 405-744-6260
Oral Roberts University: 918-495-6161
Southeastern Oklahoma State University: 800-435-1327
Southern Nazarene University: 405-789-6400
University of Tulsa: 918-631-2000
University of Central Oklahoma: 405-974-2000
University of Oklahoma: 405-325-4221
Oregon
Oregon State University: 541-737-1000
Portland State University: 503-725-3000
University of Oregon: 541-346-3303
University of Portland: 503-943-7224
Pennsylvania
Alvernia University: 888-ALVERNIA
Arcadia University: 215-572-2900
Bloomsburg University of PA: 570-389-4000
Carnegie Mellon University: 412-268-2268
Cedar Crest College: 800-360-1222
Clarion University of Pennsylvania: 800-672-7171
Drexel University: 215-895-2111
Duquesne University: 412-396-6000
Edinboro University of Pennsylvania: 814-732-2000
Elizabethtown College: 717-361-1000
Gannon University: 814-871-7000
Geneva College: 855-979-5563
Holy Family University: 215-637-7700
Indiana University of Pennsylvania: 724-357-2100
King's College: 888-546-4772
La Roche College: 412-367-9300
La Salle University: 215-951-1040
Lehigh University: 610-758-3000
Marywood University: 570-348-6211
Millersville University of Pennsylvania: 717-871-4636
Neumann University: 610-459-0905
Pennsylvania College of Technology: 570-326-3761
Robert Morris University: 800-762-0097
Saint Joseph's University: 610-660-1000
Saint Vincent College: 724-532-6600
Shippensburg University: 717-477-7447
Susquehanna University: 570-372-4260
Temple University: 215-204-7676
Pennsylvania State University: 814-863-0448
University of Pennsylvania: 215-898-5000
University of Pittsburgh: 412-648-1531
University of Scranton: 570-941-7400
Villanova University: 610-519-4500
West Chester University: 610-436-1000
Widener University: 888-WIDENER
Wilkes University: 800-WILKES-U
York College of Pennsylvania: 717-846-7788
Rhode Island
Bryant University: 401-232-6000
Roger Williams University: 401-253-1040
The University of Rhode Island: 401-874-2337
South Carolina
Anderson University: 864-231-2000
Benedict College: 803-253-5000
Claflin University: 803-535-5000
Clemson University: 864-656-3177
Coastal Carolina University: 843-347-3161
College of Charleston: 843-805-5507
Francis Marion University: 800-368-7551
Lander University: 864-388-8000
Morris College: 803-934-3200
South Carolina State University: 800-260-5956
The Citadel: 843-225-3294
University of South Carolina: 803-777-3176
Voorhees College: 803-780-1234
Winthrop University: 803-323-2211
South Dakota
Dakota State University: 888-DSU-9988
University of South Dakota: 877-269-6837
Tennessee
Belmont University: 615-460-6000
Cumberland University: 800-467-0562
East Tennessee State University: 423-439-1000
Freed-Hardeman University: 800-FHU-FHU1
Lee University: 1-800-LEE-9930
Lipscomb University: 800-333-4358
Middle Tennessee State University: 615-898-2300
Tennessee State University: 615-963-5000
Tennessee Technological University: 931-372-3101
The University of Memphis: 901-678-2000
University of Tennessee: 865-974-3843
Texas
Abilene Christian University: 800-460-6228
American Intercontinental University – Houston: 855-377-1888
Angelo State University: 800-946-8627
Baylor University: 800-229-5678
Dallas Baptist University: 214-333-7100
Hardin-Simmons University: 325-670-1000
Houston Baptist University: 281-649-3000
Jarvis Christian College: 903-730-4890
Lamar University: 409-880-7011
Midwestern State University: 940-397-4727
Our Lady of the Lake University: 210-434-6711
Prairie View A&M University: 936-261-3311
Sam Houston State University: 936-294-1111
Southern Methodist University: 214-768-1110
St. Mary's University: 210-436-3011
Stephen F. Austin State University: 936-468-2504
Tarleton State University: 254-968-9000
Texas A&M University: 979-845-4711
Texas Christian University: 817-257-6772
Texas Lutheran University: 830-372-8000
Texas Southern University: 713-313-7011
Texas State University: 512-245-2311
Texas Tech University: 806-742-3188
The University of Texas: links to the 9 systems in the University of Texas system: https://www.utsystem.edu/institutions
Trinity University: 800-TRINITY
University of Dallas: 972-721-5000
University of Houston: 713-743-2255
University of North Texas: 940-369-8476
University of the Incarnate Word: 210-829-6005
Utah
Brigham Young University: 801-422-4121
Southern Utah University: 435-586-7700
University of Utah: 801-581-7676
Utah State University: 435-797-2272
Utah Valley University: 801-863-4636
Westminster College: 801-484-7651
Vermont
Norwich University: 802-485-2000
University of Vermont: 802-656-3131
Virginia
Christopher Newport University: 757-594-7000
College of William and Mary: 757-221-4100
George Mason University: 703-993-1880
James Madison University: 540-568-2785
Longwood University: 434-395-2000
Lynchburg College: 800-426-8101
Marymount University: 703-522-5600
Norfolk State University: 757-823-8600
Old Dominion University: 757-683-3030
Radford University: 540-831-5000
Roanoke College: 540-375-2500
University of Richmond: 804-289-8000
University of Virginia: 434-924-3174
Virginia Commonwealth University: 804-828-1595
Virginia Military Institute: 540-464-7230
Virginia Polytechnic Institute and State University: 540-231-2511
Virginia State University: 804-524-5000
Virginia Union University: 404-679-4500
Washington and Lee University: 540-458-8400
Washington
Central Washington University: 509-963-1111
Eastern Washington University: 509-359-6200
Gonzaga University: 800-986-9585
Northwest University: 425-822-8266
Pacific Lutheran University: 253-535-7411
Seattle Pacific University: 206-281-2000
Seattle University: 206-296-6000
University of Washington: 206-685-3400
Walla Walla University: 800-541-8900
Washington State University: 509-335-3851
Western Washington University: 360-650-3896
West Virginia
Bluefield State College: 304-327-4000
Fairmont State University: 304-367-4000
Marshall University: 800-642-3463
West Virginia State University: 800-987-2112
West Virginia University: 304-293-4092
Wheeling Jesuit University
Wisconsin
Cardinal Stritch University: 800-347-8822
Edgewood College: 800-444-4861
Marquette University: 414-288-7142
University of Wisconsin: links to 26 campuses statewide: https://www.wisconsin.edu/campuses/
Viterbo University: 608-796-3190
Wyoming
University of Wyoming: 307-766-1121
Last Modified July 11, 2021 by AccountingEDU Staff