Learning how to become an accountant in Alaska and earning CPA credentials starts with a bachelor's degree at minimum from a college or university recognized by the Alaska State Board of Public Accountancy. It also takes a total of 150 semester hours of college credit, 30 more than is typically included in a standard bachelor's.
However, CPA candidates don't need to complete all credit hours in order to sit for the exam. If they have completed at least 15 semester hours in accounting subjects, they are considered eligible when within 18 semester hours of satisfying undergraduate requirements.
One year of public accounting experience is also required prior to licensure. While satisfying the experience requirement, many would-be CPAs also begin working to earn a master's degree in accounting to fulfill the full 150 semester hour requirement for CPA licensure. While the bulk of on campus programs located in Anchorage, Alaska's vast space and dispersed population have made the many online educational programs very attractive for CPA candidates.
Almost all of the large accounting firms in Alaska are centered in Anchorage, the state's financial capitol. "Big Four" international CPA and professional services firm KPMG has offices here where they serve the state's huge mining, commercial fishing, and petroleum exploration industries.
Still, there is a significant number of independent accountants and smaller accounting firms in the state that service the smaller business that operate within these massive industries. In fact, in a recent interview, Michael Curnow, head of The Alaska Society of Independent Accountants, characterizes the industry as wide open in America's final frontier. In response to questions related to employment opportunities, Curnow was quoted as saying "There are plenty of jobs up here. We have more work than we can handle."
Find out more about CPA requirements in our step-by-step guide on how to become a CPA in Alaska.
Major Industries and Employment Trends for Alaska's Accountants
These industries, along with logging and tourism, constitute Alaska's industrial base, and one of the major industries in which management and cost accountants, auditors, controllers and other accounting professionals and executives find the most opportunities.
<!- mfunc feat_school ->
Featured Programs:
Sponsored School(s)
Featured Bachelor Programs
SPONSORED SCHOOL(S)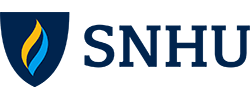 SNHU
SNHU's undergraduate degrees in accounting are delivered fully online by world-class expert faculty, offering the best in convenience and academic excellence.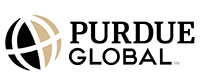 Purdue University Global
Purdue University's online learning experience is like no other, offering students interactive, live seminars that can be accessed from anywhere in the world. Theory here is complemented with team-building and project-based learning for a well-rounded educational experience.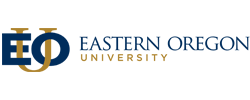 Eastern Oregon University
Eastern Oregon University offers diverse bachelor's options, delivered 100% online. Your own support team will ensure you're on-time, on-track, and headed toward success. Take an additional 45 credits and you'll be qualified to sit for the Uniform CPA Exam.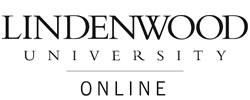 Lindenwood University
Lindenwood's fully online BBA in Accounting allows students to take classes wherever and whenever it's most convenient. Lindenwood students enjoy perks that include an online academic advisor and career center. Also offers a Master of Accountancy and an MBA in Accounting.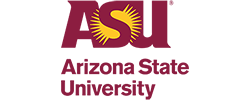 Arizona State University
ASU's BS in Accountancy is backed by a 15-year track record of offering innovative, online degree programs. Student support is part of the package at ASU, with enrollment coaches, academic advisors, and success coaches focused solely on your success.
Featured Masters Programs
SPONSORED SCHOOL(S)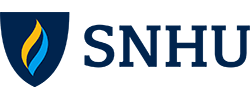 SNHU
Offering the same tuition rates for ten years running, SNHU's online master's in accounting is one of the most affordable high-quality programs in the business. Dedicated advisors and 24/7 tech support provide students with unmatched support and guidance in a fully online program. No GMAT or GRE required.

Capella University
Capella's online PsyD in Clinical or School Psychology program is rich in support and engagement, highly interactive, and designed with your unique learning needs in mind. Online learning here is complemented with dynamic, in-person experiences.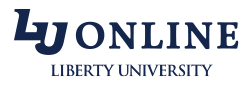 Liberty University
The online MSA program through Liberty University offers an affordable, accessible, high-quality way to develop advanced accounting skills, putting a world-class Christian-centered education within reach. Holds specialty, programmatic accreditation through the ACBSP. 100% online. Military tuition discounts available.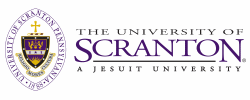 The University of Scranton
At the University of Scranton, you can earn your master's in accounting 100% online in as little as 12-months. Custom tailor your program with a wide selection of diverse and contemporary electives. No GMAT or GRE required.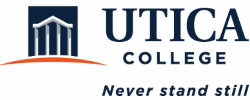 Utica College
Utica's online MBA in Finance & Accounting program develops business-focused accounting skills, providing you with real-world financial modeling experience while putting managerial and cost accounting front and center. Holds specialty, programmatic accreditation through the ACBSP. No GMAT or GRE required. 100% online with no on-campus requirements.
<!- /mfunc feat_school ->
According to the Alaska Department of Labor and Workforce Development, there were 1,930 accountants and auditors working in Alaska in 2018. By 2028, this number is projected to increase to 2,050, which equates to a 6.2% employment growth rate in the ten-year period leading up to 2028.
<!- mfunc search_btn -> <!- /mfunc search_btn ->
Accountant Salaries in Alaska
Like most fields in Alaska, working as an accountant on the last frontier can be pretty lucrative compared to similar positions in the Lower 48. A lot of that money flows from the endless oil fields.
According to May 2020 statistics from the Bureau of Labor Statistics (BLS), accountants and auditors in Alaska earned a median salary of $75,800, while the highest earners (75th – 90th percentile) brought home salaries of between $94,120 and $115,190.
Salaries for Accountants in Different Specialized Roles
The BLS provides the role-specific information that helps to tell the whole story of accountant salaries, with specialized skills, experience, and credentials all playing a significant part in how much you can earn in this profession.
Note that the following salaries don't include things like bonuses and incentives, which can add substantially to the figures shown here.
Corporate Staff Accountants, Bookkeepers, and Accounting Clerks
Corporate staff accountants, bookkeepers, and accounting clerks earn salaries that are at or near $39,310 (representing the 25th percentile), while those with a handful of years of experience (representing the 50thpercentile) earn closer to $48,480. With time in the field comes expertise, which is something employers are happy to pay for. In fact, corporate staff accountants, bookkeepers, and accounting clerks in Alaska earn between $59,140 – $68,070 at this level (75th – 90th percentile).
Forensic Accountants
With their highly specialized investigative skills, forensic accountants in Alaska working in-house for corporations and for accounting and business services firms on a contract basis command top salaries, often exceeding $94,120 (75th percentile).
Controllers and Other Financial Managers
Corporate controllers in Alaska, as part of the financial manager profession, commands salaries of about $102,880 at the median level and between $130,800 and $164,380 at the top end of the pay scale (75th – 90th percentile).
CPAs and Auditors
CPAs and other public accountants working for business services firms have an exceptional range of possible duties and job titles, which also makes their salaries among the highest in the profession. In Anchorage, for example, the top-earning accountants (90th percentile) earn a salary of about $124,750.
Careful accounting and stringent controls are the name of the game when billions of dollars are involved. International accounting firm KPMG found out the hard way that even as one of the biggest external auditing firms on the planet, they are themselves subject to the scrutiny of outside audits from financial regulators when in 2017 the company was slapped with a $6.2 million fine for mishandling the audit of Miller Energy Resources and the company's Cook Inlet assets.
Accountants in Executive Roles
Becoming a chief financial officer might take years of experience and connections in high places, but it very often starts with an accounting background, and often CPA certification. In Alaska, these professionals in the upper echelon earn a median salary of $143,070 and more than $208,000 at the top end of the pay scale (75th percentile and higher).
In the state's largest city of Anchorage, the median salary for CFOs and similar executive roles is $156,270.
Accountant and Auditor Salaries in Alaska's Cities and Rural Areas
The BLS shows salaries for their general classification for accountants and auditors were relatively similar throughout Alaska, although the top earners in the state were found in Anchorage:
(This broad classification includes accounting professionals in different areas of specialty, with different credentials, and with varying levels of experience.)
Area Name
Employment
Annual median wage
Alaska nonmetropolitan area
1070
77290
Tax Preparer Salaries in Anchorage
The top-paid tax preparers in Anchorage earned into the six figures, as of May 2020:
Area Name
Employment
Annual median wage
May 2020 Bureau of Labor Statistics salary and job growth data for Accountants and Auditors, Financial Managers, Bookkeeping, Accounting and Auditing Clerks, and Chief Executives. Figures represent state data, not school specific information. Conditions in your area may vary.
Job growth projections sourced from the Alaska Department of Labor and Workforce Development and reported in the U.S. Department of Labor-funded Long Term Occupational Projections (2018-2028) database – https://projectionscentral.com/Projections/LongTerm.
Data accessed April 2021.
<!- mfunc search_btn -> <!- /mfunc search_btn ->