Steps to Becoming an Accountant in Louisiana
The State Board of Certified Public Accountants of Louisiana confers the status of Certified Public Accountant (CPA) upon qualified bachelor's program graduates that have completed at least 150 semester hours of college credit, one year of practical work experience, and achieved passing scores on the Uniform CPA Exam. With most bachelor's programs consisting of just 120 semester hours of college credit, a master's in accounting can provide the additional credit hours in advanced accounting coursework required for CPA licensure in Louisiana.
CPAs in Louisiana work for a broad variety of industries and corporations. Some of the most sought after positions are within CPA firms that have developed the most respected reputations in the world of accounting. Chief among these are "Big Four" international CPA firms PricewaterhouseCoopers, Ernst & Young, and KPMG, all of which have offices in New Orleans.
One of the largest employers of government accountants in the state is the Office of Statewide Reporting and Accounting Policy in Baton Rouge. This office is responsible for managing financial information among all state agencies, including the Louisiana Department of State Civil Service and the Office of Planning and Budget, both also located in Baton Rouge.
<!- mfunc feat_school ->
Featured Programs:
Sponsored School(s)
Featured Bachelor Programs
SPONSORED SCHOOL(S)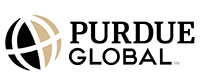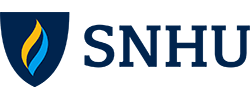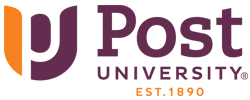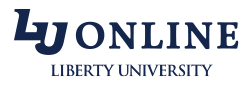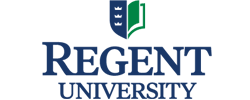 Featured Masters Programs
SPONSORED SCHOOL(S)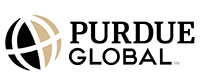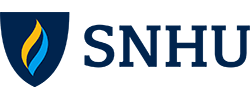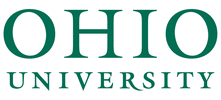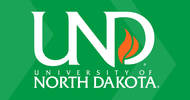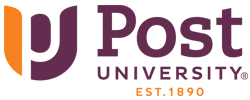 <!- /mfunc feat_school ->
A number of Fortune 500 companies also have a presence in Louisiana and are recognized as the areas biggest employers of corporate management accountants, financial controllers, internal auditors, and cost and capital accountants. Some of the most noteworthy of these are the power company Entergy in New Orleans, telecommunications company CenturyLink in Monroe, and engineering company The Shaw Group, located in Baton Rouge. Telecommunications giant Globalstar Inc. is headquartered in Covington, and specialty chemicals company Bercen, Inc. has its headquarters in Denham Springs.
<!- mfunc search_btn -> <!- /mfunc search_btn ->
Insurance giants such as Louisiana Medical Mutual Insurance Company in Metairie and the Prudential Insurance Company of America in Lafayette rely not only on their management accountants and controllers to efficiently manage revenue to cost and output while adhering to internal controls, but are also among the state's biggest employers of actuarial accountants responsible for determining the probability of risk when developing insurance products and pricing plans.
Louisiana Accountants: Salary and Employment Facts
The Louisiana Workforce Commission considers the field of accounting to be so promising that it awarded it a five star rating more than once in recent years. This designation exemplifies occupations that have the best long-term outlook and wages in the state. The agency predicts that 1,250 jobs in accounting will become available on average each year between 2016 and 2026, not surprising for a state that's increasingly being seen as friendly to business and industry of all kinds.
Louisiana is competitive at drawing manufacturers for a number of reasons, including its strong business climate, high quality workforce development program, access to national and international markets, and the many logistic benefits that come with the robust GIS-mapping technology used by state government. CenturyLink, Entergy, and Turner Industries are a few of the prominent companies headquartered in Louisiana and remain three of the chief employers of accountants and auditors in the state.
According to 2018 figures from the U.S. Department of Labor, Bureau of Labor Statistics, the median salary for the Bureau's broad classification for accounting and auditing professionals was $61,200, and went as high as $100,620 for the 90th percentile average.
While these figures provide a general idea of base salaries, more often than not those heading into the accounting profession have a well thought-out plan that includes the specialized role and industry they want to pursue a career in.
Salaries for Louisiana Accountants in Different Specialized Roles
The 2019 Robert Half Accounting and Finance Salary Guide provides further detail on the salaries associated with specific types of accounting jobs. Ranges shown represent starting salaries for the 25th and 95th percentile in each category. The ranges reflect differences in specialized skills, experience, and complexity of the accounting role. These are base salaries that don't include additional forms of compensation like bonuses, stock options and other incentives.
Corporate Staff Accountants
With as little as a year of experience, anyone with the qualifications to compete for a staff accounting job in a corporate setting could get a mid-point offer of over $61,300, and as much as $96,000-plus at the high end. Managers at the highest level earn $140,580, while even managing staff accountants in the 50th percentile earn $91,080.
Manager: $75,488-$140,580
Senior: $63,112-$115,582
1 to 3 years: $48,510-$96,030
Corporate Controllers
With a prime position in corporate management, controllers enjoy salaries that start near the six-figure mark. Salaries for these accounting pros skilled in policies and procedures range from $91,080-$205,672, with those at the midpoint earning a comfortable $117,068.
Forensic Accountants
Forensic accounting has been exceptionally prominent in Louisiana. The state sought high-powered accountants in the wake of Hurricane Katrina and the Deepwater Horizon oil spill to help audit the reconstruction and recovery funds allocated to Louisiana and make sure that they were properly dispersed.
The salary range for forensic accountants is $75,240-$143,302, with those at the midpoint earning $91,080.
CPAs and Auditors in Accounting Firms
The field of public accounting includes some of the most highly skilled professionals, including CPAs and auditors.
The top five percent of senior directors in the audit and assurance services earn $206,662, while the top five percent in the tax services sector earn a similar salary of $210,128. Even at their midpoint, these accounting pros earn well into the six figures—$129,938 and $132,660, respectively.
Audit/Assurance Services
Manager: $73,755-$141,075
Senior: $52,718-$100,485
1-3 years' experience: $43,065-$81,922
Tax Services
Manager: $85,388-$162,608
Senior: $59,895-$111,870
1-3 years' experience: $47,272-$90,585
Accountants in Executive Roles
As expected, the top earners in the field of accounting hold top-level management and executive positions.
At the top of the food chain are CFOs, with the top earners in the bunch offered $492,278 to start. Even those at the midpoint are very well-compensated, at $194,782.
Accountant Salaries in the Major Metropolitan and Nonmetro Areas of Louisiana
Information from the US Bureau of Labor Statistics indicated that the average salaries for accountants in Louisiana were fairly similar throughout the state in 2018. Accounting professionals in New Orleans had the highest average salary.
Area Name
Employment
Annual Mean Wage
Central Louisiana nonmetropolitan area
260
54230
New Orleans-Metairie
3560
72850
Northeast Louisiana nonmetropolitan area
190
64890
Shreveport-Bossier City
930
59920
Southwest Louisiana nonmetropolitan area
330
55630
(This broad classification includes accounting professionals in different areas of specialty, with different credentials, and with varying levels of experience.)
Tax Preparer Salaries in Louisiana
Taxes are complicated no matter where you live, and tax preparers thrive throughout the state of Louisiana. The best average salary is found in the New Orleans-Metairie area, but at the top ranks of the profession, you can do nearly as well in Baton Rouge as in New Orleans.
Area Name
Employment
Annual Mean Wage
Central Louisiana nonmetropolitan area
70
25940
New Orleans-Metairie
690
47010
Shreveport-Bossier City
170
31000
Salary and employment data compiled by the United States Department of Labor's Bureau of Labor Statistics in May of 2018. Figures represent accumulated data for all areas of specialty within the field of accounting and auditing – https://www.bls.gov/oes/current/oes_la.htm#13-2011. BLS salary data represents state and MSA (Metropolitan Statistical Area) average and median earnings for the occupations listed and includes workers at all levels of education and experience. This data does not represent starting salaries. Employment conditions in your area may vary.
Salary data for specific job titles sourced from the 2019 Robert Half Salary Guide for Accounting & Finance Professionals – https://www.roberthalf.com/salary-guide/accounting-and-finance. All ranges represent starting salaries at the 25th and 95th percentiles unless otherwise noted, with midpoint figures representing the 50th percentile. Experience, specialty area, credentials, and role all influence where salaries might fall within this range. These base salaries do not include bonuses or other incentives.
Job growth projections sourced from the Louisiana Workforce Commission and reported in the U.S. Department of Labor-funded Long Term Occupational Projections (2016-2026) database – https://projectionscentral.com/Projections/LongTerm.
All salary and job growth data accessed in May 2019.