Maine's Board of Accountancy issues licenses to candidates interested in becoming CPAs. To become eligible for CPA licensure, candidates must earn a bachelor's degree and log a total of 150 semester hours of college credit before passing the Uniform CPA Exam and gaining one year of supervised experience. With traditional bachelor's programs including about 120 semester hours, online master's degrees in accounting have made earning the full 150 semester hours required for a CPA license more accessible than ever.
While Maine does not house any of the "Big Four" international CPA firms, there are many regional firms that employ CPAs who perform business advisory and tax filing services. Notable among these is Countinghouse Associates in New Gloucester; Berry, Dunn, McNeil & Parker in Portland; and Loiselle, Goodwin and Hinds in Bangor.
The large corporations that call Maine home employ accountants at various levels and in diverse positions. Cost and capital accountants, financial controllers, and internal auditors all work in the corporate offices of the biggest companies founded and headquartered in Maine. Most notable among these are pet healthcare company IDEXX Laboratories, which has its headquarters in Westbrook; outdoor clothing outfitter L.L. Bean based in Freeport; and the famed Fairchild Semiconductor, which was founded in South Portland and still calls the area home. Supermarket giant, Hannaford's, which has its corporate headquarters in Scarborough, and TD Bank, based in Falmouth, are both counted among the biggest corporate employers of managerial accountants.
Find out more about CPA requirements in our step-by-step guide on how to become a CPA in Maine.
<!- mfunc feat_school ->
Featured Programs:
Sponsored School(s)
Featured Bachelor Programs
SPONSORED SCHOOL(S)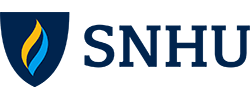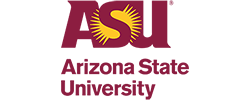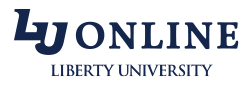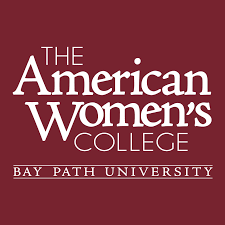 Featured Masters Programs
SPONSORED SCHOOL(S)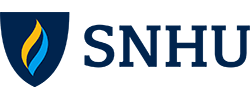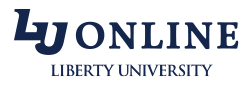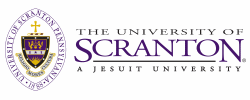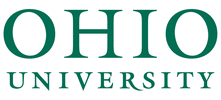 <!- /mfunc feat_school ->
Salary and Employment Facts about Accountancy in Maine
The Maine Center for Workforce Research and Information recognizes accounting as a high-pay, high-demand field, with projections showing about 490 annual job openings here between 2018 and 2028 through a blend of new job creation, retirements, and natural job turnover.
According to the Bureau of Labor Statistics (BLS), the median salary for accountants and auditors in Maine was $64,300 as of May 2020.
<!- mfunc search_btn -> <!- /mfunc search_btn ->
But this general classification doesn't tell the whole story. Accounting is a profession that can't be defined in general terms, with specialized roles, an array of different credentials, and industry-specific expertise all adding up to a variety of different positions and an equally varied range of salaries.
Salaries for Accountants in Maine Working in Different Specialized Roles
Fortunately, the BLS does a great job at breaking down what accountants and auditors are earning according to industry, job title, experience level, and more. Note that the following BLS stats from May 2020 provide only base salaries and do not include salary incentives, such as bonuses, which are frequently part of an accountant's salary, particularly among those holding leadership and executive-level positions.
Corporate Staff Accountants, Bookkeepers, and Accounting Clerks
Corporate staff accountants, bookkeepers, and accounting clerks who are relatively new to the profession earn about $32,900 in Maine, which represents the 25th percentile. Those with a handful of years of experience tend to earn closer to the median range, which is $38,890, while those with considerable experience, advanced credentials, and/or graduate degrees earn closer to the 75th – 90th percentile, or $47,230 – $55,810.
Forensic Accountants
Financial fraud in Maine is a perpetual issue that forensic accountants continually monitor. The Maine Office of Securities educates investors in the state on how to avoid fraud and scams such as Ponzi schemes, and how to handle potential abuses on both the contribution and income side of crowdfunding.
Forensic accounting is a specialty reserved for those accountants with the expertise to examine financial records and collect evidence for use in criminal or civil proceedings, so it comes as no surprise that their salaries often exceed other types of corporate accountants. According to the BLS, these financial specialists earn about $82,410 which represents the 75th percentile among the Maine's accountants and auditors.
Controllers and Other Financial Managers
Maine's controllers bring knowledge in conducting audits and guiding a company's financial decisions to the table, and their salaries reflect this level of expertise. The BLS reports a median salary of $110,060 for these financial pros as of May 2020, while the top earners in this field earn between $150,290 and $193,790, which represents the 75th – 90th percentile.
CPAs and Auditors
CPAs are the stars of the show in public accounting, and their salaries reflect their importance. The top earners in CPA and professional services firms are the senior managers and directors, all of whom have many years of experience and hold CPA licensure, among other industry credentials related to external auditing and tax accounting.
Maine's CPA and auditors earn about $106,330, which represents the highest earners (90th percentile) among the state's accountants and auditors.
In larger metro areas, like Portland, salaries for CPAs are even higher, at about $118,870, according to May 2020 BLS stats.
Accountants in Executive Roles
Chief Financial Officers are at the top of the accounting compensation pyramid. Though they have left the accounting departments they may have started in years ago to step into the executive wing, it's their accounting chops that helped get them there. It's no surprise that they are well-compensated for those years of experience and for the CPA licenses they often hold.
Maine's financial executives earn about $116,270 at the median level, while those in the 75th percentile earn about $196,060. The top earners in the state (90th percentile) earn more than $208,000. In the state's larger metro areas, it's common for these executives to earn top dollar, even at the median level. For example, in Portland, they earn about $158,700 at the median level.
Salaries for Maine's Accountants in Metro and Non-metro Areas of the State
At the median level, accountants in the Portland metro area out earn their colleagues by about $10,000, while at the upper end of the pay scale, it's the accountants in Bangor that come out on top.
(This broad classification includes accounting professionals in different areas of specialty, with different credentials, and with varying levels of experience.)
Area Name
Employment
Annual median wage
Northeast Maine nonmetropolitan area
440
63350
Portland-South Portland
2010
71570
Southwest Maine nonmetropolitan area
1130
58300
Tax Preparer Salaries in Portland and Maine's Non-metro Areas
Not surprising, the major metro area of Portland reports the highest wages for tax preparers in Maine, both at the low and high end of the pay scale.
Area Name
Employment
Annual median wage
Northeast Maine nonmetropolitan area
60
28620
Portland-South Portland
120
41710
Southwest Maine nonmetropolitan area
100
38250
May 2020 Bureau of Labor Statistics salary and job growth data for Accountants and Auditors, Financial Managers, Bookkeeping, Accounting and Auditing Clerks, and Chief Executives. Figures represent national data, not school specific information. Conditions in your area may vary. Data accessed April 2021.
Job growth projections sourced from the Maine Center for Workforce Research and Information and reported in the U.S. Department of Labor-funded Long Term Occupational Projections (2018-2028) database – https://projectionscentral.com/Projections/LongTerm.
<!- mfunc search_btn -> <!- /mfunc search_btn ->