Steps to Becoming an Accountant in Nebraska
Nebraska was the first state in the nation to pass mandatory CPE (Continuing Professional Education) requirements for its CPAs. The Nebraska Board of Public Accountancy, the licensing body for CPAs in the state, ensures that all applicants have met the proper education, experience and examination requirements, as well as fulfilled the CPE hours required to maintain licensure. Consistent with the protocols of the Uniform Accountancy Act, Nebraska requires would-be CPAs to have a bachelor's degree at minimum and a year of work experience after passing the CPA exam. With bachelor's programs only including about 120 semester hours of college credit, online master's degrees provide the perfect avenue for earning the full 150 semester hours required for a CPA license in Nebraska. Nebraska is a two-tier state, meaning that passing the Uniform CPA Exam earns an applicant certification, but licensure and a permit to practice is not granted until experience requirements are met.
CPAs often establish independent practices or work for public accounting firms such as "Big Four" firm Deloitte, which has a location in Lincoln, or Ernst & Young, with an office in Omaha. Academic institutions such as the University of Nebraska in Lincoln employ CPAs in both faculty teaching positions and non-faculty accounting positions. CPAs are also found working at all agencies of local government, including the Nebraska Department of Labor in Lincoln and the Douglas County Comptroller's office in Omaha. Nonprofit organizations like the Nebraska Families Collaborative in Omaha also employ accountants to manage donated funds and ensure compliance with laws specific to tax exemption.
<!- mfunc feat_school ->
Featured Programs:
Sponsored School(s)
Featured Bachelor Programs
SPONSORED SCHOOL(S)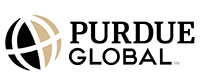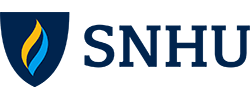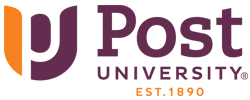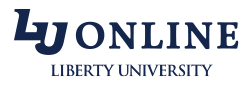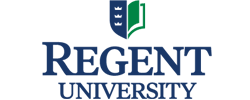 Featured Masters Programs
SPONSORED SCHOOL(S)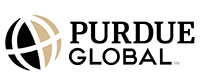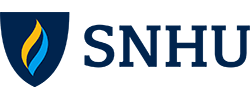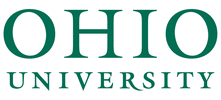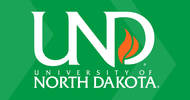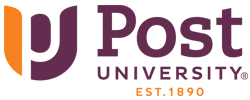 <!- /mfunc feat_school ->
Nebraska Accountants: Salaries and Major Employers
A number of the nation's biggest corporations, including Union Pacific Railroad and the contracting firm Kiewit Corporation, have headquarters in Nebraska. The world headquarters of international Fortune 500 food giant ConAgra is in Omaha and is a major employer of managerial accountants specializing in international commerce, as well as staff accountants, internal auditors and controllers, among others.
<!- mfunc search_btn -> <!- /mfunc search_btn ->
A number of other Fortune 500 financial services and insurance companies are also headquartered in Omaha, including the world renowned Mutual of Omaha and the Oracle of Omaha's own holdings company Berkshire Hathaway. Financial services giant, TD Ameritrade, and polling service company, Gallup, also call Omaha home. This also makes Omaha home to a lot of accountants in the financial services industry, and, of course the CPAs working for the big public accounting firms they contract for external audits to ensure regulatory compliance.
The lucrative field of accounting is growing somewhat faster in Nebraska than in the country as a whole. The Nebraska Department of Economic Development expects the number of accounting jobs in the state to increase by 13.6% between 2016 and 2026.
According to the Bureau of Labor Statistics, the median salary for accountants and auditors in Nebraska was $67,920 in 2018, while those at the upper end of the hierarchy in the 90th percentile earned an average of $102,210. That's a big range, and one that doesn't provide a lot of detail on how different roles in different industries, credentials, and levels of experience lead to different salary offers.
Salaries for Accountants in Nebraska Working in Different Specialized Roles
Turning to the 2019 Robert Half Accounting and Finance Salary Guide helps to explain the gap, and offers more insight into what certain career paths are likely to return in terms of annual income. The in-depth breakdown provided shows the effects of experience, expertise, location, and industry on the expected salary for accountants in different roles.
Ranges shown represent starting salaries in Omaha for the 25th and 95th percentile and are not inclusive of stock options and other incentives that can add significantly to annual income.
Corporate Staff Accountants
Corporate staff accountants can work for a small company with just a few employees or a major corporation with thousands, making salaries in this area of practice wide-ranging. Pay is also largely determined by experience level. At the top end of the salary range, corporate accountants in Omaha offered salaries within the 50th percentile can expect $92,000, while those in the 95th percentile would be offered $142,000.
Manager: $76,250-$142,000
Senior: $63,750-$116,750
1 to 3 years: $49,000-$97,000
Corporate Controllers
As one of the most vital member of the accounting team in any corporation, controllers in Omaha earn between $92,000-$207,750, with those at the midpoint earning $118,250.
Forensic Accountants
Forensic accountants, who bring their investigative accounting skills to the corporate accounting team earn salaries that reflect their high level of expertise. The salary range for these accounting pros in Omaha is $76,000-$144,750.
Tax Specialists and Auditors in Public Accounting Firms
In public accounting firms, it's the CPAs who take home the big bucks thanks to their specialized credentials and skillset At the director level, Omaha-based CPAs in public accounting firms providing external audit and assurance services earn between $109,500 and $208,750, while CPAs serving as tax specialists in these same firms earn a bit more at between $111,500 and $212,250.
At lower levels, CPAs and non-certified public accountants in Omaha can expect to earn the following based on their level of experience:
Audit/Assurance Services
Manager: $75,500-$142,500
Senior: $53,250-$101,500
1-3 years' experience: $43,500-$82,750
Tax Services
Manager: $86,250-$164,250
Senior: $60,500-$113,000
1-3 years' experience: $47,750-$91,500
Accountants in Executive Roles
CFOs are very often former accounting department leads that showed enough promise to start making their way up the corporate ladder. In a lot of cases, the climb started with earning a CPA license, one of the only credentials with enough clout to put a former accountant among the highest earners within an executive team.
Their salary range in Omaha is $121,250-$497,250, while their midpoint salary comes close to the $200,000 range, at $196,750.
Accountant and Auditor Salaries in Nebraska's Urban and Rural Areas
Accountants and auditors in Grand Island had the highest average salary in 2018 according to the US Bureau of Labor Statistics. The 90th percentile in each area is often representative of salaries for experienced accountants licensed as CPAs.
Area Name
Employment
Annual Mean Wage
Northeast Nebraska nonmetropolitan area
650
60520
Northwest Nebraska nonmetropolitan area
340
55890
Omaha-Council Bluffs
4770
70170
South Nebraska nonmetropolitan area
630
61710
(This broad classification includes accounting professionals in different areas of specialty, with different credentials, and with varying levels of experience.)
Urban and Rural Tax Preparer Salaries in Nebraska
The salaries for tax preparers in Nebraska varied more than two-fold in different parts of the state according to the US Bureau of Labor Statistics. Tax preparers in the Omaha-Council Bluffs area had substantially higher salaries than their colleagues in the rest of the state in 2018:
Area Name
Employment
Annual Mean Wage
Omaha-Council Bluffs
280
36940
South Nebraska nonmetropolitan area
-
35020
Salary and employment data compiled by the United States Department of Labor's Bureau of Labor Statistics in May of 2018. Figures represent accumulated data for all areas of specialty within the field of accounting and auditing https://www.bls.gov/oes/current/oes_ne.htm#13-2011. BLS salary data represents state and MSA (Metropolitan Statistical Area) average and median earnings for the occupations listed and includes workers at all levels of education and experience. This data does not represent starting salaries. Employment conditions in your area may vary.
Salary data for specific job titles sourced from the 2019 Robert Half Salary Guide for Accounting & Finance Professionals – https://www.roberthalf.com/salary-guide/accounting-and-finance. All ranges represent starting salaries at the 25th and 95th percentiles unless otherwise noted, with midpoint figures representing the 50th percentile. Experience, specialty area, credentials, and role all influence where salaries might fall within this range. These base salaries do not include bonuses or other incentives.
Job growth projections sourced from the Nebraska Department of Economic Development and reported in the U.S. Department of Labor-funded Long Term Occupational Projections (2016-2026) database – https://projectionscentral.com/Projections/LongTerm
All salary and job growth data accessed in May 2019.