Steps to Becoming an Accountant in Nevada
The Nevada State Board of Accountancy licenses CPAs in the state, requiring candidates to complete 150 semester hours of college-level education, obtain a bachelor's degree at minimum, pass the Uniform CPA Exam, and fulfill two years of public accounting experience.

 Because a bachelor's degree will only result in about 120 semester hours of college credit, aspiring CPAs often enroll in a master's degree program to earn the additional 30 semester hours at the same time they are gaining the two years of experience necessary for licensure.
Big Four CPA firm Deloitte has an office in Las Vegas, and Ernst & Young has offices in both Las Vegas and Reno. Some of the biggest employers of CPAs and accountants in the state are the companies headquartered here that contribute to Nevada's major tourism and gaming industry. Among these are gaming industry giants International Game Technology, Bally Technologies, and American Casino & Entertainment Properties, all with headquarters in Las Vegas. CPAs and other accounting professionals working as private industry managerial accountants also work in diverse industries for businesses that range from real estate development company, The Howard Hughes Corporation, to software security company FBM Software, both of which have corporate offices in Las Vegas.
<!- mfunc feat_school ->
Featured Programs:
Sponsored School(s)
Featured Bachelor Programs
SPONSORED SCHOOL(S)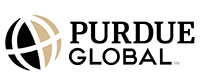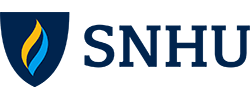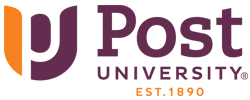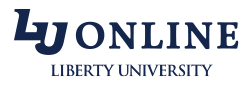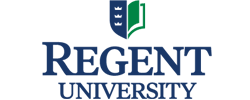 Featured Masters Programs
SPONSORED SCHOOL(S)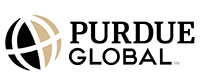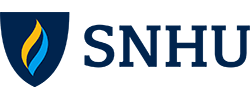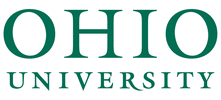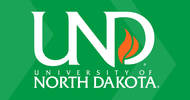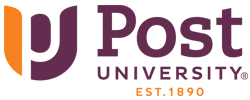 <!- /mfunc feat_school ->
Nevada Accountants: Salary and Employment Facts
Nevada is not a big state, but there is big money floating around here, and it takes a lot of accounting horsepower to keep track of it. The Nevada Department of Employment, Training and Rehabilitation (DETR) expects the number of jobs for accountants to increase by 23.6% in the ten-year period ending in 2026. That along with normal turnover amounts to almost 1,000 openings a year across the accounting workforce.
<!- mfunc search_btn -> <!- /mfunc search_btn ->
Accountants in Nevada in the top 10% earned an average of $97,860 a year in 2018 according to the Bureau of Labor Statistics. The median salary for accountants in Nevada was $66,600 that year.
General classifications like these actually do little to attach salary potential to the many different specialized roles accountants fill or the credentials they hold, but luckily other sources do offer us a deeper look.
Salaries for Accountants in Nevada Working in Different Specialized Roles
According to the 2019 Robert Half Accounting and Finance Salary Guide, there can be major differences in pay even within a particular job category based on the experience of the accountant, credentials like the CPA license, and the sector or industry in which the employer operates.
Ranges shown represent starting salaries in Las Vegas for the 25th and 95th percentile for all the featured job titles, but they don't include the bonuses and stock options that are often part of the total compensation package.
Corporate Staff Accountants
The corporate world calls for accountants at nearly every level, from entry-level staff accountants to cost accountants, and accounting department managers at the top of the pay scale within accounting departments. If they work in a general accounting role, they're all represented in the ranges shown here for Las Vegas:
Manager: $77,775-$144,840
Senior: $65,025-$119,085
1 to 3 years: $49,980-$98,940
Corporate Controllers
Controllers lend their expertise in internal controls to the corporations they work for to ensure compliance at every level, and their salaries reflect this. The salary range for these professionals is $93,840-$211,905, with those in the 50th percentile earning $120,615.
Forensic Accountants
The highly specialized niche of forensic accounting is reserved for those sleuthy enough to find indications of fraud or malfeasance when examining financial records. In a city like Las Vegas, they're in high demand. This equates to excellent salaries. In fact, the top five percent in this specialty earn $147,645.
Tax Specialists and Auditors in Public Accounting Firms
CPAs are the rock starts of public accounting firms and are paid accordingly. At the director-level, CPAs who specialize in providing audit and assurance services for businesses in Las Vegas earn salaries within the range of $111,690 and $212,925, while those who specialize in tax services earn from $113,730 to $216,495. Even non-certified public accountants with less experience can expect to do well in Las Vegas:
Audit/Assurance Services
Manager: $75,990-$145,350
Senior: $54,315-$103,530
1-3 years' experience: $44,370-$84,405
Tax Services
Manager: $87,975-$167,535
Senior: $61,710-$115,260
1-3 years' experience: $48,705-$93,330
Accountants in Executive Roles
CFOs are situated at the top of the pyramid, both in terms of rank within the corporate accounting hierarchy, and salary. It takes a lot of years to get there if you're starting out in accountancy, but with enough drive and the right kind of experience and credentials, it is possible to make the climb. In Las Vegas, these execs can earn between $123,675 and $507,195, with those at the 50th percentile earning $200,685.
Salaries for Accountants and Auditors in Nevada's Major Cities and Rural Areas
Accountants and auditors in Reno and the Nevada non-metropolitan areas had the highest average salaries in 2018 according to the US Bureau of Labor Statistics. The 90th percentile in each area is representative of salaries for experienced accountants with CPA licenses.
Area Name
Employment
Annual Mean Wage
Las Vegas-Henderson-Paradise
6320
65980
Nevada nonmetropolitan area
400
67840
(This broad classification includes accounting professionals in different areas of specialty, with different credentials, and with varying levels of experience.)
Tax Preparer Salaries in Nevada
According to the US Bureau of Labor Statistics, tax preparers in the Reno area had substantially higher salaries than their colleagues in other parts of Nevada in 2018.
Area Name
Employment
Annual Mean Wage
Las Vegas-Henderson-Paradise
360
46970
Salary and employment data compiled by the United States Department of Labor's Bureau of Labor Statistics in May of 2018. Figures represent accumulated data for all areas of specialty within the field of accounting and auditing – https://www.bls.gov/oes/current/oes_nv.htm#13-2011. BLS salary data represents state and MSA (Metropolitan Statistical Area) average and median earnings for the occupations listed and includes workers at all levels of education and experience. This data does not represent starting salaries. Employment conditions in your area may vary.
Salary data for specific job titles sourced from the 2019 Robert Half Salary Guide for Accounting & Finance Professionals – https://www.roberthalf.com/salary-guide/accounting-and-finance. All ranges represent starting salaries at the 25th and 95th percentiles unless otherwise noted, with midpoint figures representing the 50th percentile. Experience, specialty area, credentials, and role all influence where salaries might fall within this range. These base salaries do not include bonuses or other incentives.
Job growth projections sourced Nevada Department of Employment, Training and Rehabilitation and reported in the U.S. Department of Labor-funded Long Term Occupational Projections (2016-2026) database – https://projectionscentral.com/Projections/LongTerm
All salary and job growth data accessed in May 2019.