The New Jersey State Board of Accountancy is responsible for licensing and regulating certified public accountants. Aspiring CPAs must have at least 150 credit hours that are part of a bachelor's degree program or higher, a year of public accounting experience, and passing scores on both the Uniform CPA Exam and on New Jersey's ethics, laws, and regulations exam to qualify for licensure.
With bachelor's programs only including about 120 semester hours of college credit, online master's degrees provide the perfect avenue for earning the full 150 semester hours required for a CPA license in New Jersey.
Top employers of CPAs in New Jersey range from accounting firms to private corporations to nonprofit organizations. Among those include the Big Four public accounting firms of Deloitte, which has local branch offices in Parsippany and East Brunswick, and Ernst & Young, which has offices in Iselin, Rutherford, and Secaucus.
New Jersey is home to 20 Fortune 500 companies like healthcare and pharmaceuticals giant Johnson & Johnson, which is headquartered in New Brunswick, and security and energy product engineering company Honeywell International, which is located in Morris Township.
Many banks and financial services companies are major employers of accounting professionals in New Jersey. For example, Prudential Financial, another Fortune 500 company, is headquartered in Newark. Bloomberg Equities Group has its corporate headquarters in Princeton, and GM Financial Center is headquartered in Jersey City.
Find out more about CPA requirements in our step-by-step guide on how to become a CPA in New Jersey.
<!- mfunc feat_school ->
Featured Programs:
Sponsored School(s)
Featured Bachelor Programs
SPONSORED SCHOOL(S)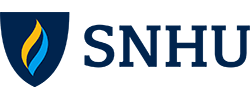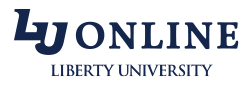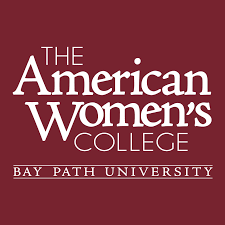 Featured Masters Programs
SPONSORED SCHOOL(S)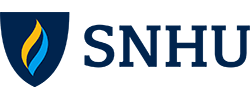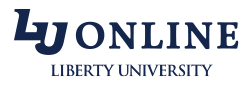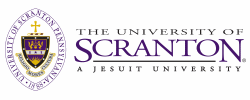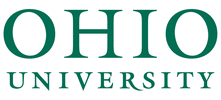 <!- /mfunc feat_school ->
New Jersey Accountants: Salary and Job Trends
The job market for accountants continues to expand at an impressive clip in the Garden State. According to the New Jersey Division of Labor Market and Demographic Research, the number of accountants and auditor jobs here is projected to increase by 6.7% between 2018 and 2028. During that time, a combination of new job growth, retirements, and natural job turnover will result is about 4,310 job openings here annually during this ten-year period leading to 2028.
<!- mfunc search_btn -> <!- /mfunc search_btn ->
Key industries here that support innovation and expansion are also some of the top employers for accountants in the state and include everything from technology and biopharmaceuticals, to financial services and healthcare, to the industrial base and advanced manufacturing that are part of New Jersey's legacy and character.
The gaming industry is still big business in Atlantic City, too. Accountants here follow the AICPA's Gaming Audit and Accounting Guide when performing routine audits for the tightly regulated casinos that operate here. It's interesting work for the accountants lucky enough to get it. These jobs are rare anywhere in the world, making New Jersey one of the few places where auditors can work outside the more routine realm of corporate audit and assurance services. Casinos like Borgata and Bally's Atlantic City all employ accountants to ensure their gambling businesses run smoothly.
The video game industry is another hot industry for accountants in New Jersey. Many digital gaming companies are headquartered here, including Blackburst Media in Glen Rock, Saber Interactive in Cranford, Slingo in Hackensack, and I-play in Plainsboro.
The financial services sector alone generates tens of billions for the New Jersey economy every year, driving job growth for managerial accountants, controllers, and even forensic accounting specialists.
According to the Bureau of Labor Statistics (BLS), accountants and auditors in New Jersey earned a median salary of $88,370 as of May 2020, which ranks New Jersey third in the nation for its pay of accountants and auditors.
Salaries for Accountants in New Jersey Working in Different Specialized Roles
The BLS also breaks down this salary stat by providing specific information on what accountants and auditors are earning based on factors such as role/job title, industry, and job experience.
Note that the following May 2020 BLS numbers feature base salary only and don't include salary incentives like stock options and other incentives, both of which can greatly affect an accountant's total compensation package.
Corporate Staff Accountants, Bookkeepers, and Accounting Clerks
Accountant salaries in a corporate setting are often quite broad, as jobs in this field range from entry-level staff accountants to managerial accountants in senior-level professionals. Get your feet wet in the accounting profession with a position as a corporate accountant and you'll earn about $38,120 out of the gate, which represents the 25thpercentile. Once you've earned a handful of years of experience, you'll earn closer to the median salary here, which is $48,090.
Finally, with considerable experience and a senior-level title, you'll earn a salary that reflects the upper end of the pay scale (75th – 90th percentile), or about $58,420 – $65,490.
Forensic Accountants
Forensic accountants, whose specialty skillset involves the examination of financial records in criminal or civil proceedings, enjoy salaries that match their expertise. In New Jersey, these pros earn about $113,180, which reflects the 75th percentile among the state's accountants and auditors. In larger metro areas, salaries for accountants tend to come in stronger than the state's average. For example, in the New York-Newark-Jersey City metro area, the average salary for forensic accountants is $128,100.
Controllers and Other Financial Managers
Corporate controllers do more than just implement and enforce internal controls; they ensure that corporations remain in compliance with state and federal regulations. It's a valuable skillset and one for which businesses are willing to pay handsomely. In New Jersey, controllers earn a median salary of $167,590, while those in the 75thpercentile and above earn salaries that exceed $208,000.
The high salary averages here are largely dictated by the major metropolis of New York-Newark-Jersey City, which reveals a median salary of $199,230.
CPAs and Auditors
Tax specialists and external auditors are the big players in any public accounting firm, and the biggest of the big shots all hold CPA licenses issued by the New Jersey State Board of Accountancy. The salaries they command reflect their advanced certification and specialized skills. Land a director-level position and you'll be among the state's highest paid accountants.
In New Jersey, CPAs and auditors earn about $146,380, which reflects the highest earners (90th percentile) among all of the state's accountants and auditors.
Accountants in Executive Roles
Most CFOs can tell the story of how they started their career in accounting, earned a CPA license, and made the move to work for a corporation where they climbed the ladder to achieve an executive title.
In New Jersey, salaries for accounting executives exceed $208,000, even at the median level.
Accounting Salaries in New Jersey, City by City
According to May 2020 BLS stats, the New York-Newark-Jersey City metro area is ranked first among all metro areas in the nation for its employment level of accountants and auditors and second in the nation for its pay of accountants.
(This broad classification includes accounting professionals in different areas of specialty, with different credentials, and with varying levels of experience.)
Area Name
Employment
Annual median wage
Atlantic City-Hammonton
720
75820
Vineland-Bridgeton
250
78710
May 2020 Bureau of Labor Statistics salary and job growth data for Accountants and Auditors, Financial Managers, Bookkeeping, Accounting and Auditing Clerks, and Chief Executives. Figures represent national data, not school specific information. Conditions in your area may vary. Data accessed April 2021.
Job growth projections sourced from the New Jersey Division of Labor Market and Demographic Research and reported in the U.S. Department of Labor-funded Long Term Occupational Projections (2018-2028) database – https://projectionscentral.com/Projections/LongTerm.
<!- mfunc search_btn -> <!- /mfunc search_btn ->