As home to the New York Stock Exchange and the financial district of Wall Street, New York City continues to carry the weighty reputation as the financial capital of the world. The Federal Reserve Bank has a location here, and New York City is where some of the world's most powerful private banking institutions are headquartered. Investment banks like JP Morgan Chase and Morgan Stanley are legendary fixtures in Manhattan, as are some of the world's biggest credit issuers like Citibank and American Express. Insurance and financial service providers with headquarters in New York number in the dozens and include some of the industry's heaviest hitters, such as American International Group (AIG), The Dreyfus Corporation, and Merrill Lynch.
New York is a hub of international commerce where accountants familiar with International Financial Reporting Standards (IFRS) are assets to the multinational corporations and international accounting firms they work for. The Hearst Corporation, IBM, Pfizer pharmaceuticals, and the Sony Corporation of America are just a few of the global business giants headquartered in New York.
<!- mfunc feat_school ->
Featured Programs:
Sponsored School(s)
Featured Bachelor Programs
SPONSORED SCHOOL(S)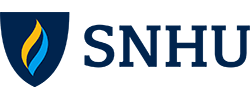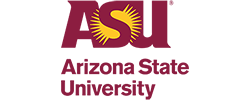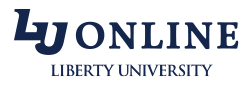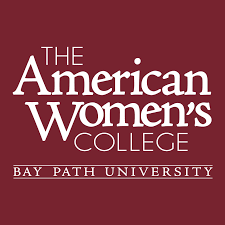 Featured Masters Programs
SPONSORED SCHOOL(S)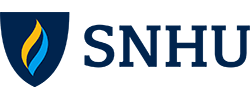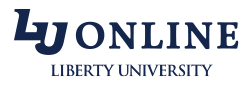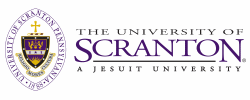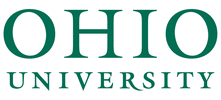 <!- /mfunc feat_school ->
There is considerable variance in areas of specialty for those interested in becoming public accountants in New York. Those with personalities better suited to nonprofit accounting work for organizations like the Michael J. Fox Foundation for Parkinson's Research. Government accountants work for agencies like the New York City Department of Education and New York's FBI offices, where they manage allocated funds drawn from state and federal tax revenue.
The New York State Board of Public Accountancy grants CPA licensure to qualified applicants who have completed 150 semester hours of college credit (within a bachelor's degree program or higher), passed the Uniform CPA Exam, and completed at least one year of experience in the field.
Since most bachelor's programs consist of just 120 semester hours of college credit, a master's in accounting provides a clear pathway to earning the additional credit hours required for a CPA license in New York. CPAs specializing in management accounting, auditing, and attestation thrive in New York City, as all of the "Big Four" CPA firms have offices here to serve the banking and financial service industries. In fact, three of the Big Four (Deloitte, PricewaterhouseCoopers, and Ernst & Young) have their U.S. headquarters here.
Find out more about CPA requirements in our step-by-step guide on how to become a CPA in New York.
New York Accountants: Salary and Employment Industries
As the beating heart of banking and finance in the United States, New York's accountants and auditors, particularly those in specialized subfields like forensic accounting, will continue to find their services in high demand. You can't talk about New York without leading with the financial services industry, but there's a lot more going on here that makes this place a mecca for management accountants, controllers, budget analysts, cost and capital accountants, and CPAs with the kind of accounting chops corporations are looking for.
<!- mfunc search_btn -> <!- /mfunc search_btn ->
And the New York State Department of Labor projects continued growth in this profession—about 13% between 2018 and 2028. During this ten-year period ending in 2028, the state is expected to see about 13,550 annual openings for accountants due to a combination of new job growth, retirements, and natural job turnover.
According to the Bureau of Labor Statistics (BLS), accountants in New York earned a median annual salary of $89,210 as of May 2020, ranking them second highest paid in the nation. The BLS also reported that New York was home to the second highest concentration of accountant jobs in the nation during this time.
Salaries for Accountants in New York Working in Different Specialized Roles
The BLS also provides a good deal of insight into what accountants and auditors in New York are earning based on factors like experience, job title/role, industry, CPA designation, and more.
Note that bonuses and other incentives aren't included in the following May 2020 BLS numbers, both of which can add considerably to the base accountant salaries listed.
Corporate Staff Accountants, Bookkeepers, and Accounting Clerks
New York-based companies have corporate offices teeming with accountants at every level, from entry-level staff accountants to senior-level cost accountants. If you're fairly new to the field, you'll earn about $36,940, which represents the 25th percentile. With a few more years of experience under your belt, you'll earn an annual salary that's closer to the median level—$47,350.
Those with considerable experience and certainly those who have achieved senior-level positions enjoy salaries at the top of the pay scale (75th -90th percentile)—$59,510 – $71,340.
Forensic Accountants
Forensic accountants bring their unique skillset to the financial services industry to investigate fraud claims and ensure accuracy and truth in financial reports.
In New York, forensic accountants earn about $123,670, while in the NYC metro area, the average for these accounting specialists reaches about $128,100.
Controllers and Other Financial Managers
Controllers are the experts of fiscal responsibility and regulatory compliance in the corporate environment, so they're a big deal throughout New York's financial services firms and in other corporations. These accounting professionals earn about $201,920 at the median level, according to the BLS, while earners who fall into the 75thpercentile and above earn salaries that far exceed $208,000.
In New York City, the median salary for controllers remains competitive with the state average at $199,230.
CPAs and Auditors
CPAs are the stars of the show in New York, performing external audits and assurance services and serving as tax consultants for major corporations. As of May 2020, the BLS reports these professionals earn about $162,900, which represents the top 10% of all accountants and auditors in the state.
In the NYC metro area, the average salary for CPAs and auditors is slightly higher, at $165,410.
Accountants in Executive Roles
Home to the world's financial capital of NYC, it's no surprise that New York reports some of the highest salaries among accountants and auditors.
According to the BLS, the average salary for accounting executives in New York was $218,720 in May 2020.
Salaries for these professionals far exceed $208,000 in NYC, even at the median level, while in other metro areas, they remain competitive. For example, in the Buffalo region, they earn about $182,590 at the median level.
Accounting Salaries in New York's Cities and Non-Metro Areas
According to the BLS, the New York-Newark-Jersey City metro area is ranked first among all metro areas in the nation for its employment level of accountants and auditors and second in the nation for its pay of accountants.
(This broad classification includes accounting professionals in different areas of specialty, with different credentials, and with varying levels of experience.)
Area Name
Employment
Annual median wage
Albany-Schenectady-Troy
4580
75540
Buffalo-Cheektowaga-Niagara Falls
5290
67200
Capital/Northern New York nonmetropolitan area
700
64180
Central East New York nonmetropolitan area
890
63190
New York-Newark-Jersey City
119910
94380
Southwest New York nonmetropolitan area
1180
65830
Watertown-Fort Drum
160
62380
Tax Preparer Salaries Throughout New York State
Salaries for tax preparers in New York vary by as much as $30,000 from one metro area to the next. Not surprising, the New York-Newark-Jersey City metro area is home to some of the highest salaries for tax preparers in the state.
Area Name
Employment
Annual median wage
Albany-Schenectady-Troy
80
71320
Buffalo-Cheektowaga-Niagara Falls
130
40740
New York-Newark-Jersey City
4010
70170
May 2020 Bureau of Labor Statistics salary and job growth data for Accountants and Auditors, Financial Managers, Bookkeeping, Accounting and Auditing Clerks, and Chief Executives. Figures represent national data, not school specific information. Conditions in your area may vary. Data accessed April 2021.
Job growth projections sourced from the New York State Department of Labor and reported in the U.S. Department of Labor-funded Long Term Occupational Projections (2018-2028) database – https://projectionscentral.com/Projections/LongTerm.
<!- mfunc search_btn -> <!- /mfunc search_btn ->