The South Dakota Board of Accountancy licenses and regulates the practice of certified public accounting. Aspiring CPAs here must earn 150 semester hours of college credit within an approved bachelor's degree or higher, achieve passing scores on the Uniform CPA Exam, and complete at least one year of professional accounting experience. While satisfying the experience requirement, aspiring CPAs often begin working towards a master's degree in accounting to earn the additional 30 hours required for a CPA license, as most bachelor's programs only result in 120 semester hours.
While none of the Big Four CPA firms hold offices in South Dakota, there are plenty of opportunities in other well-known accounting and professional services firms and in private industry throughout the state. Financial advisory and investment firm AXA Advisors, LLC has offices in Sioux Falls; energy company Black Hills Corporation has its headquarters in Rapid City; and the regional branch office of international equipment trailer company Terex Load King is located in Elk Point. These companies are recognized as some of the leading private employers of accountants in the state.
There are many areas of specialty for CPAs and other accounting professionals interested in pursuing additional certification. Some work as forensic accountants where they investigate claims of fraud, while others find their niche as financial planners for companies like the multinational investment firm Edward Jones, which as an office in Rapid City.
Find out more about CPA requirements in our step-by-step guide on how to become a CPA in South Dakota.
<!- mfunc feat_school ->
Featured Programs:
Sponsored School(s)
Featured Bachelor Programs
SPONSORED SCHOOL(S)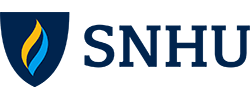 SNHU
SNHU's undergraduate degrees in accounting are delivered fully online by world-class expert faculty, offering the best in convenience and academic excellence.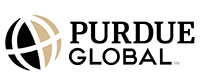 Purdue University Global
Purdue University's online learning experience is like no other, offering students interactive, live seminars that can be accessed from anywhere in the world. Theory here is complemented with team-building and project-based learning for a well-rounded educational experience.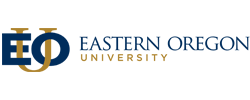 Eastern Oregon University
Eastern Oregon University offers diverse bachelor's options, delivered 100% online. Your own support team will ensure you're on-time, on-track, and headed toward success. Take an additional 45 credits and you'll be qualified to sit for the Uniform CPA Exam.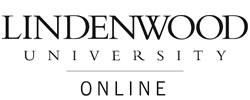 Lindenwood University
Lindenwood's fully online BBA in Accounting allows students to take classes wherever and whenever it's most convenient. Lindenwood students enjoy perks that include an online academic advisor and career center. Also offers a Master of Accountancy and an MBA in Accounting.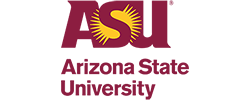 Arizona State University
ASU's BS in Accountancy is backed by a 15-year track record of offering innovative, online degree programs. Student support is part of the package at ASU, with enrollment coaches, academic advisors, and success coaches focused solely on your success.
Featured Masters Programs
SPONSORED SCHOOL(S)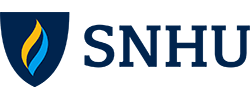 SNHU
Offering the same tuition rates for ten years running, SNHU's online master's in accounting is one of the most affordable high-quality programs in the business. Dedicated advisors and 24/7 tech support provide students with unmatched support and guidance in a fully online program. No GMAT or GRE required.

Capella University
Capella's online PsyD in Clinical or School Psychology program is rich in support and engagement, highly interactive, and designed with your unique learning needs in mind. Online learning here is complemented with dynamic, in-person experiences.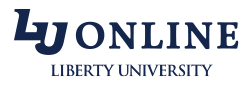 Liberty University
The online MSA program through Liberty University offers an affordable, accessible, high-quality way to develop advanced accounting skills, putting a world-class Christian-centered education within reach. Holds specialty, programmatic accreditation through the ACBSP. 100% online. Military tuition discounts available.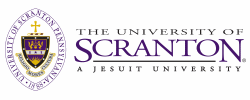 The University of Scranton
At the University of Scranton, you can earn your master's in accounting 100% online in as little as 12-months. Custom tailor your program with a wide selection of diverse and contemporary electives. No GMAT or GRE required.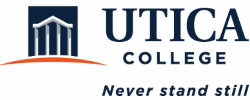 Utica College
Utica's online MBA in Finance & Accounting program develops business-focused accounting skills, providing you with real-world financial modeling experience while putting managerial and cost accounting front and center. Holds specialty, programmatic accreditation through the ACBSP. No GMAT or GRE required. 100% online with no on-campus requirements.
<!- /mfunc feat_school ->
South Dakota Accountants: Salary Expectations and Job Growth
With the oil industry booming again in South Dakota, the other industries it touches have also taken off, and accounting is no exception. The South Dakota Department of Labor and Regulation projects that accounting jobs in the state will increase by nearly 10% between 2018 and 2028. During this ten-year period leading to 2028, new job growth, retirements, and natural job turnover will all contribute to about 540 annual openings for accountants.
Salaries for South Dakota's accountants also remain strong. According to the Bureau of Labor Statistics (BLS), they earned a median salary of $64,940 as of May 2020.
<!- mfunc search_btn -> <!- /mfunc search_btn ->
Salaries for Accountants in Different Specialized Roles
But this broad statistic doesn't reflect the diversity and breadth that are actually found in the accounting industry. Fortunately, the BLS also highlights what accountants are earning at every level and in various roles, titles, and industries.
Note that the following May 2020 numbers from the BLS highlight only base salaries and not total compensation packages that often include salary incentives like bonuses and stock options.
Corporate Accountants, Bookkeepers, and Accounting Clerks
Corporate accountants in South Dakota with just a year or two of experience earn about $29,660, which represents the 25th percentile. Once you've gained a few more years of experience, you'll likely earn a salary of about $35,480, which represents the median level. The highest earners among South Dakota's corporate accountants (likely those with extensive experience and those holding senior titles) earn about $41,320 – $48,420, which represents the 75th– 90th percentile.
Forensic Accountants
Forensic accountants bring a specialized skillset to the profession – one that is rewarded with lofty salaries. In South Dakota, forensic accountants earn about $79,520, which represents the 75th percentile among all accountants and auditors in the state. In the Sioux Falls metro area, the average salary for forensic accountants is slightly higher, at $82,870.
Controllers and Other Financial Managers
Controllers are key figures in modern corporations, earning salaries that exceed six figures. And in South Dakota, this certainly holds true. The BLS reports that controllers in South Dakota earn a median salary of $133,920, while those in the 75th percentile earn about $167,960. If you're among the state's top earners (90th percentile), you'll earn a salary that easily exceeds $208,000.
In the metro area of Rapid City, the median salary for controllers and other financial managers is $144,530—that's about $10,000 more than the state's median.
CPAs and Auditors
As the backbone of public accounting firms, CPAs can earn well into the six figures, particularly when they serve as senior managers and directors. In South Dakota, CPAs earn about $97,520, which represents the top 10% among all accountants and auditors in the state. In the Sioux Falls metro area, CPAs earn about $101,850.
Accountants in Executive Roles
Corporate CFOs almost always come from a background that involved earning a CPA license at some point along the way; a path that ensures they have the kind of industry-specific experience to back up the numbers with hard-won first-hand knowledge. Accounting executives in South Dakota at nearly all levels earn salaries that exceed $208,000. In metro areas like Rapid City and Sioux Falls, earning power among these accounting professionals is just as strong.
Salaries for Accountants and Auditors in South Dakota's Cities and Rural Areas
Median salaries for South Dakota's accountants nearly always come in close to the mid-$60,000s. At the top end of the pay scale, accountants in the Sioux Falls metro area enjoy the highest pay, topping $101,000.
(This is a broad classification that includes accounting professionals in different areas of specialty, with different credentials, and with varying levels of experience).
Area Name
Employment
Annual median wage
East South Dakota nonmetropolitan area
1330
63270
West South Dakota nonmetropolitan area
700
60430
Tax Preparer Salaries Throughout South Dakota
Salaries in the mid-$30,000s are commonplace throughout both the metro and non-metro areas of the state, as of May 2020.
Area Name
Employment
Annual median wage
East South Dakota nonmetropolitan area
70
31780
West South Dakota nonmetropolitan area
60
33440
May 2020 Bureau of Labor Statistics salary and job growth data for Accountants and Auditors, Financial Managers, Bookkeeping, Accounting and Auditing Clerks, and Chief Executives. Figures represent national data, not school specific information. Conditions in your area may vary. Data accessed April 2021.
Job growth projections sourced from the South Dakota Department of Labor and Regulation and reported in the U.S. Department of Labor-funded Long Term Occupational Projections (2018-2028) database – https://projectionscentral.com/Projections/LongTerm.
<!- mfunc search_btn -> <!- /mfunc search_btn ->