Steps to Becoming an Accountant in South Dakota
The South Dakota Board of Accountancy licenses and regulates the practice of certified public accounting. The requirements for those interested in becoming CPAs includes a minimum of a bachelor's degree and 150 semester hours of college credit, passing scores on the Uniform CPA Exam, and one year of professional accounting experience. While satisfying the experience requirement, aspiring CPAs often begin working to earn a master's degree in accounting to earn the full 150 semester hours required for a CPA license, as most bachelor's programs only result in 120 semester hours.
While none of the "Big Four" CPA firms hold offices in South Dakota, there are plenty of opportunities in other well known accounting and professional services firms, private industry, as well as for those interested in establishing independent practices. Financial advisory and investment firm, AXA Advisors, LLC, has offices in Sioux Falls; energy company, Black Hills Corporation, has its headquarters in Rapid City; and the regional branch office of international equipment trailer company, Terex Load King, are located in Elk Point. These companies are recognized as some of the leading private employers of accountants in the state.
There are many areas of specialty for CPAs and other accounting professionals interested in pursuing additional certification. Some work as forensic accountants investigating claims of fraud, while others find their niche as financial planners for companies like the multinational investment firm Edward Jones, which as an office in Rapid City.
<!- mfunc feat_school ->
Featured Programs:
Sponsored School(s)
Featured Bachelor Programs
SPONSORED SCHOOL(S)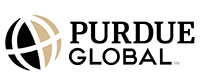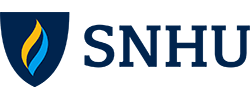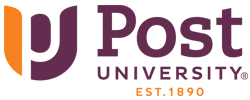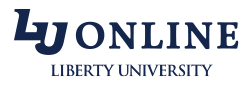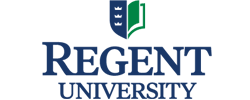 Featured Masters Programs
SPONSORED SCHOOL(S)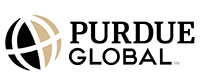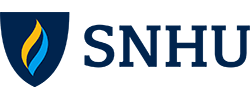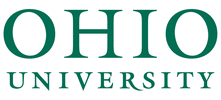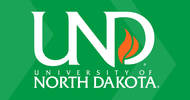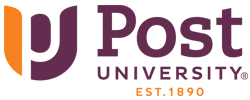 <!- /mfunc feat_school ->
South Dakota Accountants: Salary Expectations and Job Growth
With the oil industry booming again in South Dakota, every other field, business and industry it touches has taken off close behind, and accounting is no exception. According to the South Dakota Department of Labor and Regulation, more than 500 accounting jobs are set to open annually across the state through 2026, reflecting a 9.9 percent growth rate coupled with normal changes in the workforce.
<!- mfunc search_btn -> <!- /mfunc search_btn ->
In fact, according to the U.S. Bureau of Labor Statistics, the West South Dakota nonmetropolitan area had the highest concentration of accounting jobs of any rural region in the country as of 2018.
The average annual salary for accountants and auditors in that part of the state came in at $62,900, but statewide the mean is an even more impressive $65,800. Accountants in the top ten percent, those with CPA credentials and the right experience, come close to six figures, with an annual salary of $92,400.
Those top-line numbers don't necessarily reflect the diversity and breadth that are actually found in the accounting industry, however. For a more detailed breakdown, the 2019 Robert Half Accounting and Finance Salary Guide has the answers.
Salaries for Accountants in Different Specialized Roles
The Salary Guide takes the top metro areas in the state and analyzes various accounting positions available there, segmented by industry, specialist role, and, in some cases, experience. Excluding bonuses and other incentives, the data reflects the 25th, 50th, and 95th percentile starting salaries for each role.
The differences in percentile level are usually explained by additional factors, such as:
Size of the employing firm
Industry specialization
Advanced credentials, such as a CPA license
In Sioux Falls, those numbers looked like this for 2019:
Corporate Accountants in Financial Services
Financial services firms are more typically associated with big city establishments in places like Chicago and New York, but they are gaining a toe-hold in South Dakota as the big oil money rolls in. A general accountant at such firms with between one and three years of experience could be started off at a salary of anywhere between $52,080 (50th percentile) and $81,060 (95th percentile).
Experience makes a major difference for these roles as well, with the following salaries for Sioux Falls staff accountants at the 25th and 95th percentiles:
3 to 5 years experience: $50,190 – $95,130
5+ years experience: $57,120 – $108,570
Corporate Controllers
Controllers are key figures in modern corporations, and they get paid like it in South Dakota. Sioux Falls companies typically offer a starting salary of between $77,280 and $174,510, with a midpoint near six figures at $99,330 a year.
Forensic Accountants
Another accounting job that can command top dollar is forensic accounting. It's a role for professionals with a specialized purpose and skills, and one that can command strong salaries for anyone with that kind of niche expertise. In Sioux Falls these specialized professionals start off at $77,280 in the 50th percentile and can earn as much as $121,590 as they rise to the 95th percentile bracket for the profession.
Tax Specialists and Auditors in Public Accounting Firms
Many accountants start off in public accounting performing auditing and tax services. Although starting rates for non-certified public accountants can be modest, they can also climb quickly for those with some time in the field and CPA licensure. Working with big money clients is something generally reserved for accountants with advanced credentials such as the CPA.
Assurance/Audit Services:
Management – $62,580 – $119,700
Senior – $44,730 – $85,260
1-3 years experience – $36,540 – $69,510
Tax Services:
Management – $72,450 – $137,970
Senior – $50,820 – $94,920
1-3 years experience – $40,110 – $76,860
Accountants in Executive Roles
Corporate CFOs almost always come from a background that involved earning a CPA license at some point along the way, a path that ensures they have the kind of industry-specific experience to back up the numbers with hard-won first-hand knowledge. In Sioux Falls, they can expect to start with six-figure salaries, between $101,850 (25th percentile) and $417,690 (95th percentile) with a midpoint of $165,270.
Salaries for Accountants and Auditors in South Dakota's Cities and Rural Areas
Salaries are remarkably flat for accountants and auditors throughout the state. It's notable that there are nearly as many employed, and at nearly the same average salary, in the east South Dakota non metropolitan area as there are in Sioux Falls, the largest and best-paying metro region.
Area Name
Employment
Annual Mean Wage
East South Dakota nonmetropolitan area
1150
64350
West South Dakota nonmetropolitan area
680
62900
(This is a broad classification that includes accounting professionals in different areas of specialty, with different credentials, and with varying levels of experience).
Tax Preparer Salaries Throughout South Dakota
There is a wide spread when it comes to salary potential for tax preparers around the state, with those in Rapid City generally earning the most. Sioux Falls is not far behind at the high end, however, with a median of $70,070 for those in the top ten percent.
Area Name
Employment
Annual Mean Wage
East South Dakota nonmetropolitan area
190
39950
West South Dakota nonmetropolitan area
40
33170
Salary and employment data compiled by the United States Department of Labor's Bureau of Labor Statistics in May of 2018. Figures represent accumulated data for all areas of specialty within the field of accounting and auditing – https://www.bls.gov/oes/current/oes_sd.htm#13-2011 .BLS salary data represents state and MSA (Metropolitan Statistical Area) average and median earnings for the occupations listed and includes workers at all levels of education and experience. This data does not represent starting salaries. Employment conditions in your area may vary.
Salary data for specific job titles sourced from the 2019 Robert Half Salary Guide for Accounting & Finance Professionals – https://www.roberthalf.com/salary-guide/accounting-and-finance. All ranges represent starting salaries at the 25th and 95th percentiles unless otherwise noted, with midpoint figures representing the 50th percentile. Experience, specialty area, credentials, and role all influence where salaries might fall within this range. These base salaries do not include bonuses or other incentives.
Job growth projections sourced from the South Dakota Department of Labor and Regulation and reported in the U.S. Department of Labor-funded Long Term Occupational Projections (2016-2026) database – https://projectionscentral.com/Projections/LongTerm
All salary and job growth data accessed in May 2019.