Steps to Becoming an Accountant in Vermont
Back in 2014 the Vermont Board of Public Accountancy abandoned their long held dual licensing option for public accountants in favor of the more stringent National Association of State Boards of Accountancy requirements described in the Uniform Accountancy Act. This makes Vermont fully aligned with other state licensing laws that require all CPA candidates to hold a bachelor's degree and a total of 150 semester hours of college credit before going on to pass the Uniform CPA Exam and gaining a year of practical experience.
As the state's would-be CPAs looked for a solution to cover the gap between the 120 credits earned in a traditional bachelor's and the 150 needed for licensing, universities in Vermont have wasted no time developing CPA-specific certificate and master's degree programs offering the requisite 30 credits distributed among accounting, auditing, business and ethics courses.
Major Employers of Accountants in Vermont
The US Department of Labor reports that the largest portion of Vermont's accountants work in professional, scientific and technical services industries. Some of these companies include instrumentation and software company BioTek Instruments headquartered in Winooski, and light spectrum filter manufacturer Chroma Technology Corporation, with headquarters in Rockingham.
<!- mfunc feat_school ->
Featured Programs:
Sponsored School(s)
Featured Bachelor Programs
SPONSORED SCHOOL(S)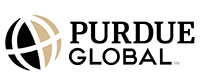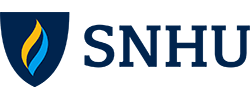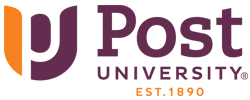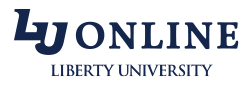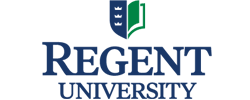 Featured Masters Programs
SPONSORED SCHOOL(S)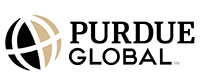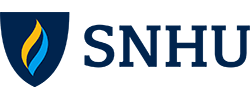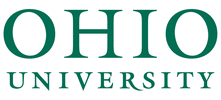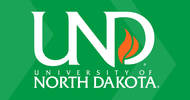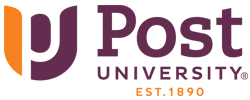 <!- /mfunc feat_school ->
The second-largest group are actually self-employed, offering their services as independent practitioners or accounting firm principals. Just behind them as the third largest group are accountants working in government, either with state agencies or in the offices of federal agencies with a presence in Vermont.
Accountants who have achieved licensure through the Vermont Board of Public Accountancy often go on to work for "Big Four" international CPA firms, two of which have a strong presence in the state. CPAs at the Montpelier offices of PricewaterhouseCoopers or the Colchester office of KPMG provide auditing and attestation services, as well as management consultation and tax services to the state's biggest corporate employers.
Vermont's best recognized companies like Green Mountain Coffee Roasters in Williston and NRG Systems, headquartered in Hinesburg, are also the state's biggest employers of managerial accountants, internal auditors, and corporate controllers. Other leading employers of corporate accountants in Vermont include the largest privately held brokerage firm in the United States, A.N. Deringer, which is headquartered in Albans.
Salary Expectations and Job Growth for Accountants in Vermont
Vermont's Department of Labor expects a 5.7 percent increase in the number of accounting and auditing positions across the state between 2016 and 2026. That rate of increase coupled with normal turnover and other changes in the labor force will result in about 350 openings each year.
<!- mfunc search_btn -> <!- /mfunc search_btn ->
Interestingly, the nonmetropolitan area of Northern Vermont is recognized as having one of the highest concentrations of accountants of any non-metro area in the country, coming in second nationwide with eleven accountants for every one-thousand jobs in the area.
As of 2018, the average salary for Vermont's accountants was $75,360 according to the U.S. Bureau of Labor Statistics. The top ten percent earned an average of $110,510 that year.
As anybody with a mind for accounting will tell you, averaging out salaries isn't the best way to get a good picture of what kind of income you can expect, especially in a state with such a sharp divide between urban and rural accounting practices. Accounting is a broad field, with compensation diverging considerably between various specializations, locations, and industries.
Salaries for Accountants in Different Specialized Roles
The 2019 Robert Half Accounting and Finance Salary Guide helps make sense of the details by breaking down salary patterns in the state by city, role, industry, and experience. The guide offers snapshots of starting salaries at the 25th, 50th, and 95th percentile for a wide variety of accounting and auditing positions. It's a more accurate picture than you could ever expect from a statewide average that includes all specialty areas, but these figures still exclude bonuses and other incentives that can add substantially to an accountant's base salary.
The range within the scope of each role comes down to qualifications, size of the employing firm, and other unique attributes of either the candidate or position.
For accountants in the Burlington area, those salary ranges look like this:
Corporate Staff Accountants in Financial Services
Financial services aren't quite the big industry in Vermont that they are in other parts of the country, which means the massive salaries seen among accounting staff at the big New York and Chicago firms are off the table. Nonetheless, even entry-level accountants in brokerages and other financial services firms in Burlington can make starting salaries of between $47,586 and $89,166 (25th to 95th percentiles).
More experience naturally brings higher rates of pay even among accounting staff:
3 to 5 years experience: $55,209 – $104,643
5+ years experience: $62,832 – $119,427
Corporate Controllers
Controllers are needed at companies big and small, in both urban and rural settings, and so they are sprinkled across the state and in every industry. That accounts for the broad range of salaries found in Burlington for the role, from $85,008 to $191,961 with a healthy midpoint starting salary of $109,263 a year.
Forensic Accountants
Forensic accountants bring exceptional training and many highly specialized skills to the table in what is a very high-demand specialty within the field of accounting. Naturally, they bring in much better than the average pay rates in return. Forensic accountants in Burlington can expect between $70,224 and $133,749 with a midpoint salary of $85,008 to start.
Tax Specialists and Auditors in Public Accounting Firms
Public accounting is one of the most common roles for accountants to fill and one of the most diverse areas when it comes to the range of salaries they can expect based on specialty, experience, credentials, and the size and clout of the firm they work for. Firms in this sector in Vermont can range from tiny one-man shops practicing in small towns up near the Canadian border to Big Four international consultancies operating in Burlington. At the top end, senior directors holding CPA licensure and working in audit and assurance can make anywhere from $101,178 to $192,885 with a midpoint of $121,275.
The clientele and qualifications for those roles can vary widely, and so can the compensation.
Assurance/Audit Services:
Management – $68,838 – $131,670
Senior – $49,203 – $93,786
1-3 years experience – $40,194 – $76,461
Tax Services:
Management – $79,695 – $151,767
Senior – $55,902 – $104,412
1-3 years experience – $44,121 – $84,546
Accountants in Executive Roles
CFOs are at the peak of the accounting profession, and they have paid their dues to get there. Years of highly specialized experience within their industry, and advanced qualifications, including a CPA license, are only some of the required qualifications.
Naturally, these qualifications command top dollar, which means a starting salary anywhere from $112,035 to $459,459 in Burlington, with a midpoint of $181,797. At this level, bonuses and other compensation can be even more than the base salary.
Salaries for Accountants and Auditors in Vermont's Cities and Rural Areas
Accountants in Burlington and South Burlington command the highest average salaries, but the Southern nonmetropolitan area, bolstered by neighboring New York and New Hampshire, offers a surprisingly solid $75,760 average annual salary as well.
Area Name
Employment
Annual Mean Wage
Burlington-South Burlington
1310
79320
Northern Vermont nonmetropolitan area
800
68590
Southern Vermont nonmetropolitan area
680
75760
(This is a broad classification that includes accounting professionals in different areas of specialty, with different credentials, and with varying levels of experience.)
Tax Preparer Salaries Throughout Vermont
Tax preparer salaries are fairly flat throughout the state, with an average in the mid-forties regardless of the BLS survey area.
Area Name
Employment
Annual Mean Wage
Burlington-South Burlington
110
48230
Southern Vermont nonmetropolitan area
-
43830
(This broad classification includes accounting professionals in different areas of specialty, with different credentials, and with varying levels of experience.)
Salary and employment data compiled by the United States Department of Labor's Bureau of Labor Statistics in May of 2018. Figures represent accumulated data for all areas of specialty within the field of accounting and auditing – https://www.bls.gov/oes/current/oes_vt.htm#13-2011. BLS salary data represents state and MSA (Metropolitan Statistical Area) average and median earnings for the occupations listed and includes workers at all levels of education and experience. This data does not represent starting salaries. Employment conditions in your area may vary.
Salary data for specific job titles sourced from the 2019 Robert Half Salary Guide for Accounting & Finance Professionals – https://www.roberthalf.com/salary-guide/accounting-and-finance. All ranges represent starting salaries at the 25th and 95th percentiles unless otherwise noted, with midpoint figures representing the 50th percentile. Experience, specialty area, credentials, and role all influence where salaries might fall within this range. These base salaries do not include bonuses or other incentives.
Job growth projections sourced from the Vermont Department of Labor and reported in the U.S. Department of Labor-funded Long Term Occupational Projections (2016-2026) database – https://projectionscentral.com/Projections/LongTerm
All salary and job growth data accessed in May 2019.