The West Virginia Board of Accountancy licenses CPAs in the state. Minimum standards of education (150 semester hours of college credit and a bachelor's degree at minimum), experience (one year), and examination (passing the Uniform CPA Exam) must be met before licensure is granted. Because a bachelor's degree results in around 120 semester hours of college credit, a master's in accounting is the most widely accepted method for earning the 30 additional credit hours required for a CPA license in West Virginia.
"Big Four" international CPA firms in West Virginia include Ernst & Young, which has a regional office in Charleston, and PricewaterhouseCoopers, which has a location in Assurance. Other national public accounting firms with a presence in West Virginia include SKM with a location in Wheeling and Dixon Hughes Goodman, LLP with offices in Charleston.
Find out more about CPA requirements in our step-by-step guide on how to become a CPA in West Virginia.
<!- mfunc feat_school ->
Featured Programs:
Sponsored School(s)
Featured Bachelor Programs
SPONSORED SCHOOL(S)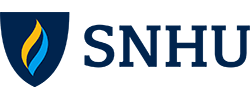 SNHU
SNHU's undergraduate degrees in accounting are delivered fully online by world-class expert faculty, offering the best in convenience and academic excellence.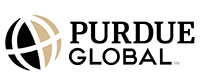 Purdue University Global
Purdue University's online learning experience is like no other, offering students interactive, live seminars that can be accessed from anywhere in the world. Theory here is complemented with team-building and project-based learning for a well-rounded educational experience.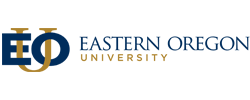 Eastern Oregon University
Eastern Oregon University offers diverse bachelor's options, delivered 100% online. Your own support team will ensure you're on-time, on-track, and headed toward success. Take an additional 45 credits and you'll be qualified to sit for the Uniform CPA Exam.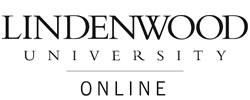 Lindenwood University
Lindenwood's fully online BBA in Accounting allows students to take classes wherever and whenever it's most convenient. Lindenwood students enjoy perks that include an online academic advisor and career center. Also offers a Master of Accountancy and an MBA in Accounting.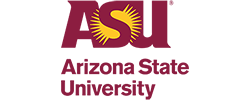 Arizona State University
ASU's BS in Accountancy is backed by a 15-year track record of offering innovative, online degree programs. Student support is part of the package at ASU, with enrollment coaches, academic advisors, and success coaches focused solely on your success.
Featured Masters Programs
SPONSORED SCHOOL(S)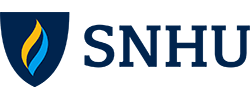 SNHU
Offering the same tuition rates for ten years running, SNHU's online master's in accounting is one of the most affordable high-quality programs in the business. Dedicated advisors and 24/7 tech support provide students with unmatched support and guidance in a fully online program. No GMAT or GRE required.

Capella University
Capella's online PsyD in Clinical or School Psychology program is rich in support and engagement, highly interactive, and designed with your unique learning needs in mind. Online learning here is complemented with dynamic, in-person experiences.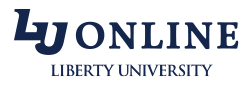 Liberty University
The online MSA program through Liberty University offers an affordable, accessible, high-quality way to develop advanced accounting skills, putting a world-class Christian-centered education within reach. Holds specialty, programmatic accreditation through the ACBSP. 100% online. Military tuition discounts available.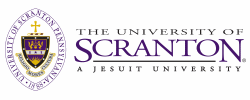 The University of Scranton
At the University of Scranton, you can earn your master's in accounting 100% online in as little as 12-months. Custom tailor your program with a wide selection of diverse and contemporary electives. No GMAT or GRE required.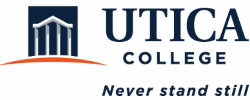 Utica College
Utica's online MBA in Finance & Accounting program develops business-focused accounting skills, providing you with real-world financial modeling experience while putting managerial and cost accounting front and center. Holds specialty, programmatic accreditation through the ACBSP. No GMAT or GRE required. 100% online with no on-campus requirements.
<!- /mfunc feat_school ->
West Virginia Accountants: Job Trends and Salary Expectations
Workforce West Virginia, a division of the West Virginia Department of Commerce, reports that the number of accounting and auditing positions in the state will increase at a rate of about 7.3 percent between 2018 and 2028. This rock-solid growth, combined with normal turnover, will result in about 430 openings annually in the profession during the ten-year period leading to 2028.
<!- mfunc search_btn -> <!- /mfunc search_btn ->
Government accountants specializing in fund allocation are found in state and municipal government offices throughout West Virginia and in the many federal agencies located here. The state's Economic Development Authority in Charleston is among the biggest local employers of government accountants, while the Internal Revenue Service office in Martinsburg is a major federal employer of auditors in the state. West Virginia's diverse economy is also supported by manufacturing, health care, and gambling, which are among the state's leading private industry employers.
West Virginia's gambling industry creates unique opportunities for accountants familiar with the American Institute of Public Accountancy Gaming Audit and Accounting Guide. They work for places like Mountaineer Casino Race Track in Chester, Charles Town Races & Slots in Ranson, and Hollywood Casino in Charles Town. The industry offers interesting work for accountants with the right kind of skills, and a unique opportunity that doesn't exist in many places outside of West Virginia.
Some of the leading manufacturing industry employers of managerial accountants, controllers and internal auditors in West Virginia include Constellium in Ravenswood, which fabricates aluminum sheets used in everything from aerospace technology to truck trailers.
According to the Bureau of Labor Statistics (BLS), accountants in West Virginia earned a median salary of $63,390 as of May 2020.
But salaries for accountants vary widely based on the positions they hold, their experience level, their credentials, and more, so a median salary doesn't provide much insight in to the earning power of these pros in West Virginia.
Salaries for Accountants in Different Specialized Roles
But the BLS also does a great job at breaking down salaries for West Virginia accountants based on a variety of factors.
Note that the following BLS stats from May 2020 feature only base salaries and not salary incentives like bonuses and stock options.
Corporate Accountants, Bookkeepers, and Accounting Clerks
Financial services has become a hot sector in accounting that has even made its way into West Virginia in recent years, taking in some of the cream of the local accounting crop. The BLS reports that corporate accountants relatively new to the field here earn about $28,350, which represents the 25th percentile, while those with a handful of years of experience earn salaries that reflect the median salary, which is $35,330.
Corporate accountants in West Virginia with significant experience and industry credentials earn salaries that reflect the state's 75th – 90th percentile: $44,020 – $52,750.
Forensic Accountants
Forensic accountants almost always command above-average salaries by dint of their highly specialized training and in-depth experience at tracking down evidence and making all the numbers add up.
Forensic accountants in West Virginia earn about $84,390, which represents the 75th percentile among all accountants and auditors in the state. In Beckley, these pros earn even more, at $94,270, while in Parkersburg-Vienna, they earn about $97,310.
Controllers and Other Financial Managers
Controllers are among the ranks of managerial talent that help keep corporate America functioning smoothly and staying solvent. In West Virginia, they earn a median salary of $91,760. The top earners here (75th – 90thpercentile) earn about $125,560 – $165,910.
In Charleston, the median salary for controllers is slightly higher, at $94,490.
CPAs and Auditors
Public accounting covers a vast swath of industries and levels of expertise and has a correspondingly wide range of salaries. West Virginia's CPAs earn about $103,630, which represents the top 10% among all accountants and auditors in the state. In Wheeling, they earn significantly more than the state average, at $133,810.
Accountants in Executive Roles
Corporate CFOs get to the top ranks of the C-suite with a lot of experience and hard work, usually including putting in the time to earn their CPA license. They typically have specialized experience within the industries where they practice, which leads to some of the highest rates of compensation in the industry.
At the median level, these professionals earn about $139,330 in West Virginia, while those at the upper end of the pay scale (75th percentile – 90th percentile) earn anywhere from $207,810 and up.
Salaries for Accountants and Auditors in West Virginia's Cities and Rural Areas
At the median level, accountants and auditors in the Parkersburg-Vienna region enjoy the highest salary, at $84,400, while at the top of the pay scale, Wheeling accountants earn the most, at $133,810.
(This is a broad classification that includes accounting professionals in different areas of specialty, with different credentials, and with varying levels of experience.)
Area Name
Employment
Annual median wage
Huntington-Ashland
860
62260
Northern West Virginia nonmetropolitan area
670
62530
Parkersburg-Vienna
620
84400
Southern West Virginia nonmetropolitan area
270
51970
Weirton-Steubenville
230
52050
Tax Preparer Salaries Throughout West Virginia
Morgantown's tax preparers earn about $28,000 at the median level to more than $36,000 at the top of the pay scale.
Area Name
Employment
Annual median wage
May 2020 Bureau of Labor Statistics salary and job growth data for Accountants and Auditors, Financial Managers, Bookkeeping, Accounting and Auditing Clerks, and Chief Executives. Figures represent national data, not school specific information. Conditions in your area may vary. Data accessed April 2021.
Job growth projections sourced from the West Virginia Department of Commerce and reported in the U.S. Department of Labor-funded Long Term Occupational Projections (2018-2028) database – https://projectionscentral.com/Projections/LongTerm.
<!- mfunc search_btn -> <!- /mfunc search_btn ->