Steps to Becoming an Accountant in Wisconsin
The Wisconsin Accounting Examining Board regulates and licenses CPAs in the state. Prospective CPAs must complete 150 hours of college-level education and earn a bachelor's degree at minimum, pass both the Uniform CPA Exam and an online ethics exam, and then go on to fulfill one year of public accounting experience. With most bachelor's programs consisting of just 120 semester hours of college credit, a master's in accounting can provide the additional credit hours in advanced accounting coursework required for licensure in Wisconsin.  Licensed CPAs work in public accounting firms with a presence in Wisconsin including "Big Four" firms Deloitte and Ernst & Young, both with offices in Milwaukee. Other accounting and professional services firms with a strong presence in the state include Jefferson Wells in Milwaukee, Baker Tilly Virchow Krause in Madison, and AXA Equitable Life Insurance, in Madison, Wausau and Green Bay.
Wisconsin's local government agencies also employ CPAs as fund managers who work for The Wisconsin State Department of Administration in Madison or as auditors for the Office of the Comptroller in Wisconsin's many municipalities.
<!- mfunc feat_school ->
Featured Programs:
Sponsored School(s)
Featured Bachelor Programs
SPONSORED SCHOOL(S)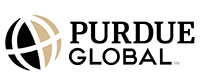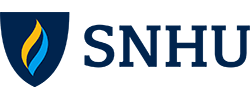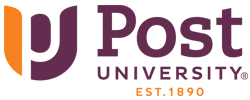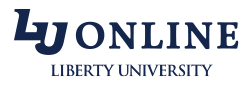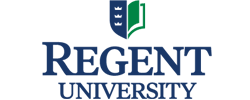 Featured Masters Programs
SPONSORED SCHOOL(S)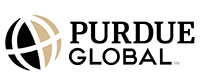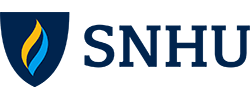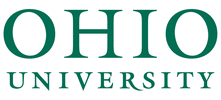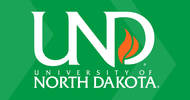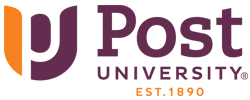 <!- /mfunc feat_school ->
Wisconsin Accountants: Job Trends and Salary Expectations
Accountants are in demand all across the country, but more so in Wisconsin than most places. According to the state Department of Workforce Development, the number of accounting positions in the state will grow at a projected 12.8 percent between 2016 and 2026. That impressive level of growth along with normal changes in the workforce that result from retirement and turnover will open up an estimated 2,470 accounting jobs every year during this ten-year period. Many of those jobs will be with local, regional, national and even international public accounting firms, but industry still reigns supreme when it comes to jobs for accountants and auditors.
<!- mfunc search_btn -> <!- /mfunc search_btn ->
From Johnson Controls in Milwaukee and The Kohler Company, to iconic American brands like Harley-Davidson and Kraft Foods, it's the corporate headquarters of Wisconsin-based mega-corporations that do most of the hiring of auditors, controllers, managerial and staff accountants in the state.
Many financial institutions and insurers were also either founded in Wisconsin or are otherwise headquartered here. From Northwestern Mutual Financial Network in Milwaukee – the nation's largest provider of life insurance – to CUNA Mutual Group with headquarters in Madison, the insurance industry continues to be the largest employer of actuaries and other accounting specialists in Wisconsin.
The 2018 numbers from the US Bureau of Labor Statistics show that the average salary for those positions is $68,410 a year, with the top earners—those in the 90th percentile—pulling down an average of $98,460.
No one knows better than accountants that you have to be careful using averages when analyzing data, though. It's a big state where economic and workforce factors create dramatic differences in the kinds of jobs and pay that can be expected in urban and rural areas.
There's room for a lot of different interpretations in that data by parsing out salaries for individual accounting job titles and roles in different industries, not to mention the qualifications and credentials that qualify a job candidate for employment at different levels within an organization.
Salaries for Accountants in Different Specialized Roles
That's why it's good practice to turn to the 2019 Robert Half Accounting and Finance Salary Guide for a more detailed and in-depth breakdown of accounting salary numbers in the state. By providing an analysis for a variety of different roles, at different experience levels, and in different industries for a number of major cities in the state, Robert Half offers a more nuanced and informative look at what a particular set of skills can deliver in terms of starting salaries.
The Salary Guide provides a range of starting salaries at the 25th, 50th, and 95th percentiles or a variety of common job titles in the accounting field, but still leaves out bonuses and other incentives that can contribute significantly to what accountants actually take home. The broad ranges in each category can largely be accounted for by:
Differences in experience level within the range
Size of the employing firm
Industry demand
Specialized credentials or training, such as a CPA license
For the state's largest accounting market, Milwaukee, those numbers look like this:
Corporate Staff Accountants in Financial Services
Financial services represents an industry that many people count on to make their fortunes, attracting some of the best and brightest accounting talent available today. Even those with as little as one year of experience can bring in between $52,015 and $97,465 (25th to 95th percentiles), and that's before accounting for the kind of incentive payment structures that are common in this business.
Experience is a big driver of salary in this role, with rates continuing to build year after year:
3 to 5 years experience: $60,348 – $114,382
5+ years experience: $68,680 – $130,542
Corporate Controllers
Corporate controllers do the heavy lifting in accounting departments to keep things organized and to ensure accounting practices are in compliance with both internal policies and outside regulations. The kind of expertise and experience required to ascend to this level is worth plenty to companies, which offer salaries between $92,920 and $209,828 with a midpoint of $119,432 to start.
Forensic Accountants
A forensic accountant has plenty of specialized training in following and analyzing the numbers, as well as years of experience and the right kind of intuition for this highly sensitive work. That leads to higher than average salaries in this specialty, ranging between $76,760 and $146,198 with a $92,920 midpoint.
Tax Specialists and Auditors in Public Accounting Firms
Public accounting covers a big scope, from small-town tax experts upstate to major international consultancies with glitzy big-city high-rises serving the largest corporations. That results in a big swath of possible starting salaries, each influenced by the size of the firm and the level of experience and credentials accountants with the firm are required to have.
At the high end, though, senior managers in tax service accounting are sure to be CPAs with years of experience and can make as much as $112,615 to $214,372 to start in Milwaukee. At other experience levels, salaries from the 25th to 95th percentiles in the city look like this:
Assurance/Audit Services:
Management – $75,245 – $143,925
Senior – $53,782 – $102,515
1-3 years experience – $43,935 – $83,578
Tax Services:
Management – $87,112 – $165,892
Senior – $61,105 – $114,130
1-3 years experience – $48,228 – $92,415
Accountants in Executive Roles
CFOs have ascended to the highest rungs of the corporate ladder available to anybody with an accounting background, and they have paid their dues along the way. Almost all will have earned a CPA license at some point during the climb, and they have amassed years and years of highly relevant experience in their respective industries before getting a seat in the C-suite.
That kind of dedication and expertise demands top dollar, and in Milwaukee, that comes to starting rates of between $122,462 and $502,222, with those at the midpoint bringing in $198,718… and that's before stock options, bonuses and other incentives.
Salaries for Accountants and Auditors in Wisconsin's Cities and Rural Areas
According to 2018 BLS data, average accounting salaries throughout the state tend to be fairly uniform, regardless of the urban/rural divide. There's a pretty clear benefit from practicing close to the Twin Cities, however, as accountants in Eau Claire break away from the pack with an annual average of $78,410, more than $10,000 higher than the overall state average.
Area Name
Employment
Annual Mean Wage
Janesville-Beloit
410
69060
La Crosse-Onalaska, WI-MN
510
64080
Milwaukee-Waukesha-West Allis
8060
69910
Northeastern Wisconsin nonmetropolitan area
1170
64280
Northwestern Wisconsin nonmetropolitan area
280
61930
South Central Wisconsin nonmetropolitan area
1230
65200
Western Wisconsin nonmetropolitan area
710
66400
(This is a broad classification that includes accounting professionals in different areas of specialty, with different credentials, and with varying levels of experience.)
Tax Preparer Salaries Throughout Wisconsin
Milwaukee tax preparers do the best in the state for average salary, bringing in $55,590 a year. The discrepancy goes up even more the further up the scale they go, with the top earners there making into six figures, a level achieved nowhere else in the state.
Area Name
Employment
Annual Mean Wage
La Crosse-Onalaska, WI-MN
30
35500
Milwaukee-Waukesha-West Allis
230
55590
Northeastern Wisconsin nonmetropolitan area
50
42880
South Central Wisconsin nonmetropolitan area
-
34690
Western Wisconsin nonmetropolitan area
40
39730
Salary and employment data compiled by the United States Department of Labor's Bureau of Labor Statistics in May of 2018. Figures represent accumulated data for all areas of specialty within the field of accounting and auditing – https://www.bls.gov/oes/current/oes_wi.htm#13-2011. BLS salary data represents state and MSA (Metropolitan Statistical Area) average and median earnings for the occupations listed and includes workers at all levels of education and experience. This data does not represent starting salaries. Employment conditions in your area may vary.
Salary data for specific job titles sourced from the 2019 Robert Half Salary Guide for Accounting & Finance Professionals – https://www.roberthalf.com/salary-guide/accounting-and-finance. All ranges represent starting salaries at the 25th and 95th percentiles unless otherwise noted, with midpoint figures representing the 50th percentile. Experience, specialty area, credentials, and role all influence where salaries might fall within this range. These base salaries do not include bonuses or other incentives.
Job growth projections sourced from the Wisconsin Department of Workforce Development and reported in the U.S. Department of Labor-funded Long Term Occupational Projections (2016-2026) database – https://projectionscentral.com/Projections/LongTerm.
All salary and job growth data accessed in May 2019.