Steps to Becoming an Accountant in Wyoming
The Wyoming Board of Certified Public Accountants is charged with licensing CPAs in the state and regulating the practice. Effective January 1, 2012, in accordance with the Uniform Accountancy Act (UAA) all CPAs in the state must have 150 semester hours of college credit to include a bachelor's degree at minimum. In addition, they must pass the Uniform CPA Exam and the AICPA Professional Ethics Exam, as well as complete one year of experience in public accounting, prior to licensure. While satisfying the experience requirement, many would-be CPAs in Wyoming also begin working to earn a master's degree in accounting to earn the full 150 semester hours required for a CPA license, as bachelor's programs typically consist of just 120 semester hours.
<!- mfunc feat_school ->
Featured Programs:
Sponsored School(s)
Featured Bachelor Programs
SPONSORED SCHOOL(S)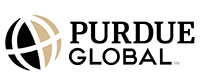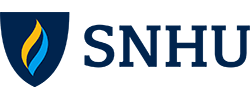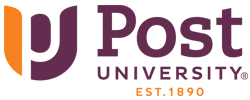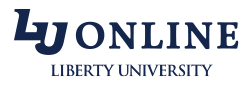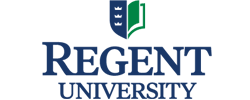 Featured Masters Programs
SPONSORED SCHOOL(S)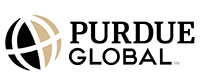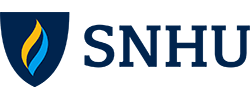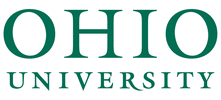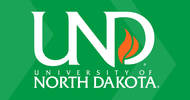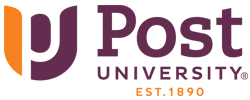 <!- /mfunc feat_school ->
Although none of the "Big Four" CPA firms have offices in Wyoming, the nationally recognized McGee, Hearne & Paiz, LLP has an office in Cheyenne where CPAs provide contracted professional services that include everything from external auditing and attestation to management consultation.
Wyoming Accountants: Salary and Job Trends
Wyoming is on track to match the strong overall growth rate being seen in the accounting field throughout the United States. According to the state Department of Workforce Services, Wyoming is due for a 9.1 percent increase in the number of accounting and auditing jobs between 2016 and 2026. About 200 accounting positions will open up across the state each year as a result of that growth coupled with normal changes in the workforce.
<!- mfunc search_btn -> <!- /mfunc search_btn ->
The Wyoming Department of Workforce Services found that a few industry sectors known to be significant employers in the state were also responsible for supporting high-paying jobs in accounting. Among these were the professional, scientific, and technical services industry, public administration, and the mining industry.
Of course, accountants are vital to all of these industries from an operational perspective, but it is interesting to note that professional and business services, which is inclusive of CPAs and other accounting professionals, was counted among the top industries. Some of the biggest employers of accountants within this industry include financial giant Edward Jones and CUSO Financial Services, both with locations in Cheyenne.
For every state and federal government agency that relies on tax dollars, there are specialized government accountants at work to manage allocated funds for payroll and operating costs. They are employed within the Secretary of State's office, the State Auditor's office, the State Treasury, and even the Federal Government's Department of the Interior National Park Service for Yellowstone National Park.
Leisure and hospitality is big business in Wyoming. Managerial accountants are employed in the offices of hotel and resort companies like Snake River Lodge & Spa and Hilton Worldwide in Jackson, as well as world renowned Vail Resorts, Inc. in Jackson Hole.
The corporate office of fast food giant McDonald's is located in Rock Springs and is recognized as one of the largest single employers of private management accountants in Wyoming. King Enterprises in Casper is a major player in the area's construction industry and is also a significant employer of accountants.
According to the Bureau of Labor Statistics, the average salary for all accountants and auditors in the state was $66,180 in 2018. Those in the top ten percent can make $99,250 on average.
It's one thing to throw around statewide averages and quite another to pinpoint exactly what numbers to expect for a specific job in a specific location. Even in Wyoming, a state where roughly half the positions are spread uniformly through the rural regions, the actual salary numbers can vary widely by location, specialization, and experience level.
Salaries for Accountants in Different Specialized Roles
The 2019 Robert Half Accounting and Finance Salary Guide helps bring some clarity to what different types of accountants make in different places. By breaking down starting salary numbers to the 25th, 50th, and 95th percentiles for a variety of roles, the guide narrows down real-world expectations for different positions and industries.
The numbers are calculated before factoring in incentives or bonuses, but most of the remaining variance within the ranges can be explained by differences in:
Credentials, such as the CPA
Size of the hiring firm
Type of industry
These are a few of the most common positions In Cheyenne, and the salaries that Robert Half reported for them in 2019:
Corporate Staff Accountants in Financial Services
Financial services can offer good money to general staff accountants even at relatively low levels of experience. In Cheyenne, those with one to three years of experience can expect to start at between $42,282 and $79,226, with a $50,902 midpoint as of 2019.
But more experience can build those salary expectations quickly. Here's what the same role can make later on, from the 25th to 95th percentile:
3 to 5 years experience: $49,055 – $92,978
5+ years experience: $55,828 – $106,114
Corporate Controllers
A corporate controller is a vital part of any company's accounting team, coming to the job with the right level of experience and expertise to keep the numbers on track. That's well worth paying for, and Cheyenne-based controllers can earn from $75,532 to $170,563 to start, with $97,083 for the 50th percentile.
Forensic Accountants
Forensic accountants can make good money in nearly any part of the country; a highly specialized skillset and high-stakes outcomes make the salaries they earn well worth the money they bring in. In Cheyenne, this can mean a salary range of $62,396 to $118,840 with a $75,532 midpoint.
Tax Specialists and Auditors in Public Accounting Firms
Public accounting forms a huge part of the accounting employment scene in any state, largely because it's a service that so many companies and individuals need. From tax services to auditing, there's always demand for public accountants.
But because of the wide disparity in the size and reach of public accounting firms and the customers they serve, there is also an exceptionally wide range of possible salaries—a small scale rancher isn't going to be able to pay as much for tax advice as a big multinational oil conglomerate.
Still, at the high end, public accounting firms can be exceptionally lucrative for Cheyenne accountants. A CPA-licensed senior manager or director in tax services can make from $91,542 to $174,257 (25th to 95th percentile).
With different experience in other roles, non-certified public accountants and CPAs in Cheyenne can expect salaries within these ranges:
Assurance/Audit Services:
Management – $61,164 – $116,992
Senior – $43,718 – $83,332
1-3 years experience – $35,714 – $67,938
Tax Services:
Management – $70,811 – $134,849
Senior – $49,670 – $92,773
1-3 years experience – $39,203 – $75,122
Accountants in Executive Roles
CFOs are some of the most experienced and qualified accounting professionals in the workforce. With years under their belt in the industry they serve in, and holding specialized qualifications like a CPA license, they earn every penny of their six-figure salaries. Even before bonuses and stock options, the salaries for such positions in Cheyenne are impressive, between $99,546 and $408,242, with a midpoint of $161,532.
Salaries for Accountants and Auditors in Wyoming's Cities and Rural Areas
Although Cheyenne has more overall positions for accounting and auditing professionals in the state, those in Casper come out far ahead when payday rolls around… an average annual salary of $80,930 beats not only the rest of the state, but also the national average. Both of the state's nonmetropolitan areas come out ahead of Cheyenne as well, and the employment totals are similar, if spread over a much wider area.
Area Name
Employment
Annual Mean Wage
Eastern Wyoming nonmetropolitan area
500
61750
Western Wyoming nonmetropolitan area
500
68390
(This is a broad classification that includes accounting professionals in different areas of specialty, with different credentials, and with varying levels of experience.)
Salary and employment data compiled by the United States Department of Labor's Bureau of Labor Statistics in May of 2018. Figures represent accumulated data for all areas of specialty within the field of accounting and auditing – https://www.bls.gov/oes/current/oes_wy.htm#13-2011. BLS salary data represents state and MSA (Metropolitan Statistical Area) average and median earnings for the occupations listed and includes workers at all levels of education and experience. This data does not represent starting salaries. Employment conditions in your area may vary.
Salary data for specific job titles sourced from the 2019 Robert Half Salary Guide for Accounting & Finance Professionals – https://www.roberthalf.com/salary-guide/accounting-and-finance. All ranges represent starting salaries at the 25th and 95th percentiles unless otherwise noted, with midpoint figures representing the 50th percentile. Experience, specialty area, credentials, and role all influence where salaries might fall within this range. These base salaries do not include bonuses or other incentives.
Job growth projections sourced from the Wyoming Department of Workforce Services and reported in the U.S. Department of Labor-funded Long Term Occupational Projections (2016-2026) database – https://projectionscentral.com/Projections/LongTerm.
All salary and job growth data accessed in May 2019.