Learning how to become an accountant in Arizona and meeting the requirements for CPA licensure as set by the Arizona State Board of Accountancy consists of four major steps.
Education through a bachelor's or graduate degree program consisting of at least 36 semester hours of accounting credits, at least 30 or which must be non-introductory course credits, as well as an additional 30 business course credits (With traditional bachelor's programs only including 120 semester hours, online master's degrees in accounting have made earning the full 150 semester hours required for a CPA license more accessible.)
Work Experience that involves one year of full-time supervised employment within the practice of accounting
CPA Exam components (financial accounting, business environments, auditing, and regulations) must be passed within a rolling 18 month period
Ethics Exam must be passed with a score of 90% or better
Arizona's CPAs work for "Big Four" international CPA firms PricewaterhouseCoopers, Deloitte, KPMG, and Ernst & Young, all of which have offices in Phoenix. National firms such as Clifton Gunderson in Phoenix also have a strong presence in the state.
Prominent CPA and consulting firms that are locally based include Semple, Marchal & Cooper in Phoenix, Nordstrom and Associates in Tempe, Shutte and Hilgendorf in Prescott, and Pinpointe Accounting Services in Tucson. Not all accountants pursue the CPA designation, and as such often work for tax and business consulting firms that provide bookkeeping services. ECL Consulting in Tucson is amongst the Arizona based accounting firms that retains non certified public accountants.
Find out more about CPA requirements in our step-by-step guide on how to become a CPA in Arizona.
<!- mfunc feat_school ->
Featured Programs:
Sponsored School(s)
Featured Bachelor Programs
SPONSORED SCHOOL(S)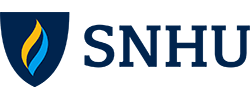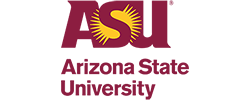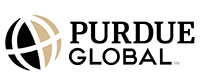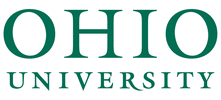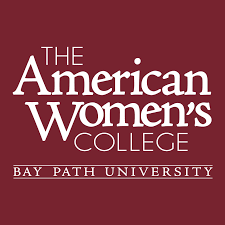 Featured Masters Programs
SPONSORED SCHOOL(S)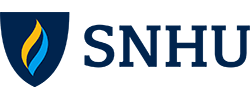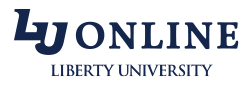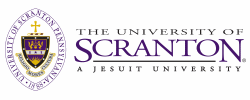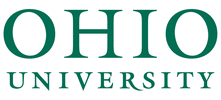 <!- /mfunc feat_school ->
Employment Growth Trends for Accountants in Arizona
Accountants in Arizona can expect tremendous employment growth in the coming years. In 2018, the Arizona Office of Economic Opportunity found Arizona businesses, corporate offices for large companies with a presence in the state, along with accounting firms and government offices supporting 10,960 jobs in accounting and auditing. By 2028, the Office predicts closer to 12,550 accountants and auditors will find employment opportunities here.
<!- mfunc search_btn -> <!- /mfunc search_btn ->
This long-term occupational projection indicates a 14.5% employment growth, which is nearly 10% higher than the national average for these professionals. Accountants and auditors can look forward to approximately 1,260 annual job openings statewide through 2028, with the best prospects being in the Phoenix, Mesa and Glendale areas.
Salary Statistics for Accountants in Arizona
According to May 2020 numbers from the Bureau of Labor Statistics (BLS), accountants and auditors earned a median salary of $68,680 in Arizona. However, this number doesn't reflect the differences in specialized skills, experience and how different employers view the role in terms of value added to the organization.
Salaries for CPAs and Accountants in Specialty Roles
Keep reading for a closer look at how salaries tend to differ based on a number of factors, including role, experience, and more.
Note that the following BLS base salaries don't reflect bonuses and other incentives that can add substantially to the figures shown.
Corporate Staff Accountants, Bookkeepers, and Accounting Clerks
Corporate staff accountants, bookkeepers, and accounting clerks new to the profession earn about $35,000 in Arizona. The median salary for this profession, which reflects some degree of experience, is $41,680, while those with significant experience and senior titles earn between $50,390 and $61,000 (75th – 90th percentile).
Forensic Accountants
Whether employed in accounting firms or consulting firms or hired on a contract basis, forensic accountants bring a specialized skillset – a blend of forensics and accounting – to the field, where they uncover fraud and command top salaries. In Arizona, these accounting professionals earn about $88,370, representing the 75th percentile among accountants and auditors.
Controllers and Other Financial Managers
Arizona's controllers and other financial managers earn a median salary of $158,730, while those at the top of their field (75th – 90th percentile) earn about $158,730 to more than $208,000.
CPAs and Auditors
CPAs with the experience required to fill senior positions in major audit and assurance firms in Arizona earn some of the top salaries in the profession. For example, these top-level pros earn about $117,150, which represents the top 10% among accountants and auditors.
While most accounting is conducted with a high degree of confidentiality, audits can place the work of accountants squarely in the public eye. In 2019, for example, the work of an auditor specializing in charter schools was exposed to state sanctions after his work was found to be woefully below standards. The Arizona Board of Accountancy investigative panel found that audits and disclosures were improperly made for at least two different charter schools, both using the same auditor. The Board is made up of long-time accountants, all brining years of experience to their oversight and investigative activities.
Accountants in Executive Roles
Typically licensed as CPAs and bringing many years of managerial accounting experience, CFOs and other executive with accounting expertise are by far the highest paid. As of May 2020, accountants in executive roles earned a median salary of $158,440, while those in the upper 25th percentile earned more than $208,000 during this time.
Salaries for Accountants and Auditors in Arizona's Metropolitan and Nonmetropolitan Areas
Accountants and auditors earned comparable salaries throughout Arizona's major metro areas, as of May 2020:
(This broad classification includes accounting professionals in different areas of specialty, with different credentials, and with varying levels of experience.)
rea Name
Employment
Annual median wage
Lake Havasu City-Kingman
230
56790
Phoenix-Mesa-Scottsdale
18440
70110
Sierra Vista-Douglas
180
64680
Salaries for Tax Preparers Throughout Arizona
The highest earners among tax preparers were in the Phoenix metro area, where salaries topped $97,000 at the 90th percentile.
Area Name
Employment
Annual median wage
Phoenix-Mesa-Scottsdale
1000
43700
May 2020 Bureau of Labor Statistics salary and job growth data for Accountants and Auditors, Financial Managers, Bookkeeping, Accounting and Auditing Clerks, and Chief Executives. Figures represent state data, not school specific information. Conditions in your area may vary.
Job growth projections sourced from the Arizona Office of Economic Opportunity and reported in the U.S. Department of Labor-funded Long Term Occupational Projections (2018-2028) database – https://projectionscentral.com/Projections/LongTerm.
Data accessed April 2021.
<!- mfunc search_btn -> <!- /mfunc search_btn ->