Learning how to become an accountant in Arkansas and meeting the requirements for CPA licensure always starts by earning a bachelor's degree. The Arkansas State Board of Public Accountancy grants licensure to CPA candidates who have 150 semester hours of college credit, one year of experience, and passing scores on the Uniform CPA Exam. Since most bachelor's programs consist of just 120 semester hours of college credit, a master's in accounting provides the perfect path to earning the additional credit hours required for a CPA license in Arkansas.
CPAs are found working throughout both government and private industry and many serve as business and risk consultants, tax specialists, and external auditors for major accounting firms with locations in the state. Three of the "Big Four" international CPA and professional services firms have a presence in Arkansas. Both Deloitte and PricewaterhouseCoopers have offices in Little Rock, while Ernst & Young has offices in Rogers. Other top employers of CPAs in the state include the well-known Frost, PLLC and BKD, LLP, both of which have locations in Little Rock.
Find out more about CPA requirements in our step-by-step guide on how to become a CPA in Arkansas.
<!- mfunc feat_school ->
Featured Programs:
Sponsored School(s)
Featured Bachelor Programs
SPONSORED SCHOOL(S)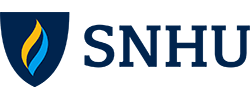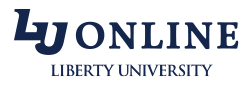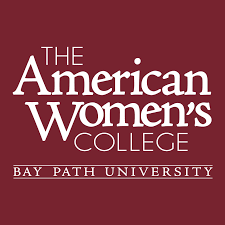 Featured Masters Programs
SPONSORED SCHOOL(S)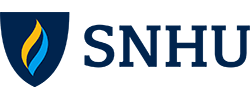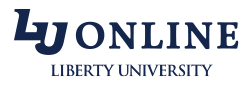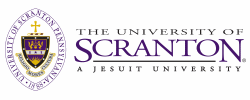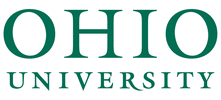 <!- /mfunc feat_school ->
Employment Trends for Accountants in Arkansas
According to the Arkansas Department of Workforce Services, the top areas of employment for accountants span a wide array of job titles and industries, from bookkeeping services, to company management, to controllers in the state's university and hospital systems. The private sector continues to lead as the major employer of accountants in the state, helped by the fact that Bentonville is home to the world headquarters and corporate offices of Walmart. The retail giant's corporate offices employ more private management accountants, internal auditors, financial controllers, cost and capital accountants than any other single enterprise in the state.
<!- mfunc search_btn -> <!- /mfunc search_btn ->
Rounding out the top private employers of accountants in the state are Wingfoot Commercial Tire Systems, Inc., a wholly owned subsidiary of international tire and rubber company Goodyear, which has its corporate offices in Fort Smith. The corporate offices of the telecommunications company, Windstream are also located in Arkansas, as is Tyson Foods, which has corporate headquarters in Springdale with plenty of accountants on staff.
According to the Arkansas Department of Workforce Services, there were 8,790 accountants and auditors working in the state in 2018. By 2028, this number is expected to rise to 9,900, which shows an employment growth rate of nearly 13% during this ten-year period. As a result of this job expansion and normal changes taking place in the workforce, accountants can look forward to approximately 980 job openings each year through 2028.
Salaries for Corporate Accountants, CPAs and Accountants in Specialty Roles
According to the Bureau of Labor Statistics (BLS), accountants and auditors in Arkansas earned a median salary of $63,220 as of May 2020.
However, salaries in this field tend to vary significantly depending on experience, specialty, credentials and industry, so it's important to take a closer look at what these pros are earning based on these factors.
The following BLS salaries represent base pay and don't reflect bonuses and other incentives that can have a significant impact on what accountants can expect to earn.
Corporate Staff Accountants, Bookkeepers, and Accounting Clerks
Corporate staff accountants, bookkeepers, and accounting clerks new to the profession earn about $28,370 in Arkansas, which represents the bottom 25th percentile on the pay scale. However, gain some valuable experience and you'll likely earn closer to the median salary range here, which is $35,500. The most experienced in this field earn between $43,660 and $52,330 (75th – 90th percentile).
Forensic Accountants
Bringing specialized investigative skills to bear on cases of suspected fraud, forensic accountants hold corporate positions and also work for major accounting and business services firms throughout Arkansas. This highly specialized role commands top salaries, which in Arkansas represents the 75th percentile among accountants and auditors: $81,800.
Controllers and Other Financial Managers
Controllers play a crucial role in corporate governance and the decisions corporations make, and accordingly, they earn top salaries in Arkansas. These and similar financial managers earn a median salary of $97,110, while those seasoned pros with significant experience earn between $142,140 and $201,080, which represents the 75th-90thpercentile.
CPAs and Auditors
Higher salaries for accounting professionals often come after earning CPA licensure and gaining plenty of experience. These professionals often earn salaries that are indicative of the highest salaries (90th percentile) among accounts and auditors. For example, in Jonesboro, CPA and auditors in accounting firms earn about $105,140, while those in the Little Rock metro area earn about $98,210.
Accountants in Executive Roles
Becoming a chief financial officer might take years of experience and connections in high places, but it very often starts with an accounting background, and often CPA certification. The median salary for these high-level professionals is $112,360 in Arkansas, while those at the upper end of the pay scale (75th – 90th percentile) earn between $171,690 – $208,000+.
Accountant Salaries Throughout Arkansas
Experience means plenty, but it is not the only factor contributing to an accountant's earning potential in Arkansas. Location alone can mean a $10,000 difference. The following shows how much accountants earned in several key cities, regions, and metropolitan districts across Arkansas in 2020:
(This broad classification includes accounting professionals in different areas of specialty, with different credentials, and with varying levels of experience.)
Area Name
Employment
Annual median wage
Fayetteville-Springdale-Rogers
1930
71420
Little Rock-North Little Rock-Conway
2880
62330
Tax Preparers
Tax preparers see similar ranges of pay based on both experience and location, with differences of more than $10,000 possible.
Area Name
Employment
Annual median wage
Fayetteville-Springdale-Rogers
60
30170
Little Rock-North Little Rock-Conway
-
28190
May 2020 Bureau of Labor Statistics salary and job growth data for Accountants and Auditors, Financial Managers, Bookkeeping, Accounting and Auditing Clerks, and Chief Executives. Figures represent state data, not school specific information. Conditions in your area may vary.
Data accessed April 2021.
Job growth projections sourced from the Arkansas Department of Workforce Services and reported in the U.S. Department of Labor-funded Long Term Occupational Projections (2018-2028) database – https://projectionscentral.com/Projections/LongTerm.
<!- mfunc search_btn -> <!- /mfunc search_btn ->