Under Delaware law, associate's degree holders who have completed at least 21 hours of accounting courses can become qualify for a permit to practice as public accountants. Public accountants often act as proprietors of their own independent tax preparation services but can also be found in accounting firms.
Earning a bachelor's degree, accumulating a total of 150 semester hours of college credit, passing the Uniform CPA Exam, and fulfilling Delaware's experience requirements can lead to the distinction that comes with being granted a CPA license from the Delaware State Board of Accountancy. With most bachelor's programs consisting of just 120 semester hours of college credit, earning a master's degree in accounting has become the standard path for aspiring CPAs looking to satisfy the credit hour requirement for licensure in Delaware.
CPAs can work as internal auditors, controllers, cost and capital accountants, managerial accountants, financial analysts, and business management consultants. As such, they are found throughout private industry in the state working for professional services and advisory firms like the Siegfried Group, LLP and for international companies like DuPont, which was founded in Wilmington. CPAs also manage huge portfolios for global investment companies and thrive among the many financial institutions and investment banks located in Delaware including BlackRock, Inc.; JP Morgan Chase, and INGDirect Bank, all three of which have offices in Wilmington.
Accountants more interested in social causes than profit margins specialize in nonprofit fund accounting and work for organizations like Nemours Children's Hospital. Those more interested in keeping business free of improper conduct specialize in forensics. Risk managers take part in proactive prevention and compliance practices within companies like global insurance giant AIG, which has an office in Wilmington. Government accountants can be found at all levels of government in Delaware, from the New Castle County Finance Department to the Delaware Army National Guard, also located in New Castle.
Find out more about CPA requirements in our step-by-step guide on how to become a CPA in Delaware.
<!- mfunc feat_school ->
Featured Programs:
Sponsored School(s)
Featured Bachelor Programs
SPONSORED SCHOOL(S)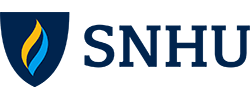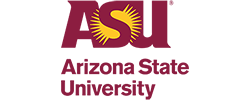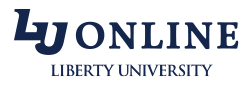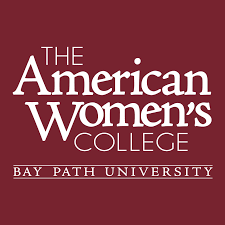 Featured Masters Programs
SPONSORED SCHOOL(S)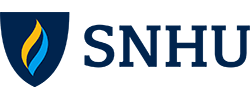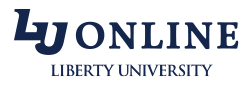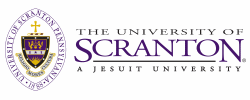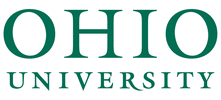 <!- /mfunc feat_school ->
Job Growth and Salary and Expectations for Accountants in Delaware
Delaware has long been known as a business-friendly state, and nearly half of all the public corporations in the country are incorporated there.
That creates a big demand for accountants, with the Delaware Department of Labor estimating the number of accounting positions in the state to grow from 5,990 in 2018 to 6,290 in 2028. Between growth and normal turnover, this will add an average of 600 accounting jobs annually during this ten-year period ending in 2028.
<!- mfunc search_btn -> <!- /mfunc search_btn ->
According to the Bureau of Labor Statistics (BLS), accountants and auditors in Delaware earned a median salary of $76,950 as of May 2020, while the top earners (90th percentile) earned about $1229,30.
As America's credit card capital, Delaware is well-positioned to take advantage of trends in blockchain and cryptocurrency to create a booming environment for accounting and auditing professionals. J.P. Morgan Chase alone employers 10,000 people in the state, a quarter of them fully focused on technology.
Salaries for Accountants in Different Specialized Roles
The BLS also breaks down what accountants and auditors are earning in Delaware based on their role, experience, and more.
Note that the following base salaries do not take into account bonuses, incentives, and other financial rewards that often accompany accountant salaries, particularly in senior-level and executive roles.
Corporate Accountants, Bookkeepers, and Accounting Clerks
Corporate accountants, bookkeepers, and accounting clerks who are fairly new to the profession earn about $35,810, which represents the 25th percentile. With experience comes an increase in pay, with these professionals earning about $44,010 at the median level. Those in management roles and with considerable experience often earn upwards of $52,360, which represents the 75th percentile.
Forensic Accountants
With the right combination of education and attitude, forensic accountants are key players in auditing and litigation, and their salaries reflect their importance. In Delaware, these accounting professionals earn about $97,060, which represents salaries for accountants and auditors in the 75th percentile.
Controllers and Other Financial Managers
Controllers offer the experience and the expertise necessary to hold the reins at companies of all sizes, and their critical role in management earns them impressive salaries which, at the median level, surpass $208,000 in Delaware.
CPAs and Auditors
Public accounting can cover all types of industries and every size of company. Consequently, salary ranges can be quite broad. However, senior managers or directors in this accounting field can command strong salaries that usually represent the 90th percentile among accountants and auditors. For example, CPAs and auditors in the Dover metro area earn about $99,690.
Accountants in Executive Roles
Chief Financial Officers (CFOs) are typically licensed as CPAs at some point in their careers and maintain the credentials over many years as a matter of course to denote their advanced level of accounting expertise. As executive-level corporate leaders, they earn the highest salaries within the general accounting classification.
In Delaware, their salary tops $208,000, even among the lowest (25th percentile) earners.
Salaries for Accountants and Auditors in Delaware's Cities and Rural Areas
Dover was the hotspot for accounting and auditing professionals in Delaware in 2020, according to the BLS:
Area Name
Employment
Annual median wage
(This broad classification includes accounting professionals in different areas of specialty, with different credentials, and with varying levels of experience.)
May 2020 Bureau of Labor Statistics salary and job growth data for Accountants and Auditors, Financial Managers, Bookkeeping, Accounting and Auditing Clerks, and Chief Executives. Figures represent state data, not school specific information. Conditions in your area may vary. Data accessed April 2021.
Job growth projections sourced from the Delaware Department of Labor and reported in the U.S. Department of Labor-funded Long Term Occupational Projections (2018-2028) database – https://projectionscentral.com/Projections/LongTerm.
<!- mfunc search_btn -> <!- /mfunc search_btn ->