Accounting involves tracking, reporting, and analyzing financial transactions. It covers everything from preparing individual tax returns to preparing financial statements for multinational corporations, and is considered a fundamental discipline within the field of accounting.
An audit is an independent examination of accounting and financial records and financial statements to determine if they conform to the law and to generally accepted accounting principles (GAAP). In the U.S., the Financial Accounting Standards Board (FASB) and the Governmental Accounting Standards Board (GASB) set and maintain these principals.
<!- mfunc search_btn -> <!- /mfunc search_btn ->
The Origins of Auditing
Although records exist of government auditing in 11th century BC China and 4th century BC Greece, the modern audit evolved in the 19th century when public activities involving the movement of large amounts of money around the world  made an independent and objective assessment of financial management a prudent idea. In Great Britain, the Office of Comptroller-General was created in 1857, and in 1921, the U.S. created the U.S. General Accounting Office (which became the Government Accountablility Office in 2004).
Auditing practices continue to evolve and have come under fire more than once, most recently after the collapse of Enron, Worldcomm, and their auditing firm, Arthur Andersen, in the early 2000s, and again after the Wall Street financial meltdown of 2008.
Types of Audits
Financial audits determine if an organization's financial statements fairly represent the results of an organization's financial operations and the organization's financial position while conforming to generally accepted accounting principles.
Compliance audits determine if the organization has followed the laws and regulations that may materially affect the financial statements. Financial and compliance audits are often combined.
Economy and efficiency audits determine if an organization is economically and efficiently managing and using resources, such as personnel, space, and property; the causes of any problems in this area; and if the organization has followed laws and regulations relating to this area.
A program results audit looks at a specific program to determine if the desired results or benefits are being achieved and if the desired results can be achieved at a lower cost.
<!- mfunc feat_school ->
Featured Programs:
Sponsored School(s)
Featured Bachelor Programs
SPONSORED SCHOOL(S)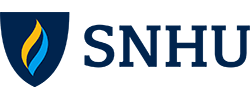 SNHU
SNHU's undergraduate degrees in accounting are delivered fully online by world-class expert faculty, offering the best in convenience and academic excellence.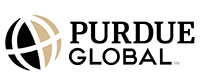 Purdue University Global
Purdue University's online learning experience is like no other, offering students interactive, live seminars that can be accessed from anywhere in the world. Theory here is complemented with team-building and project-based learning for a well-rounded educational experience.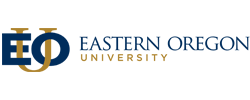 Eastern Oregon University
Eastern Oregon University offers diverse bachelor's options, delivered 100% online. Your own support team will ensure you're on-time, on-track, and headed toward success. Take an additional 45 credits and you'll be qualified to sit for the Uniform CPA Exam.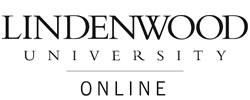 Lindenwood University
Lindenwood's fully online BBA in Accounting allows students to take classes wherever and whenever it's most convenient. Lindenwood students enjoy perks that include an online academic advisor and career center. Also offers a Master of Accountancy and an MBA in Accounting.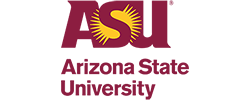 Arizona State University
ASU's BS in Accountancy is backed by a 15-year track record of offering innovative, online degree programs. Student support is part of the package at ASU, with enrollment coaches, academic advisors, and success coaches focused solely on your success.
Featured Masters Programs
SPONSORED SCHOOL(S)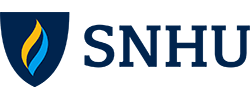 SNHU
Offering the same tuition rates for ten years running, SNHU's online master's in accounting is one of the most affordable high-quality programs in the business. Dedicated advisors and 24/7 tech support provide students with unmatched support and guidance in a fully online program. No GMAT or GRE required.

Capella University
Capella's online PsyD in Clinical or School Psychology program is rich in support and engagement, highly interactive, and designed with your unique learning needs in mind. Online learning here is complemented with dynamic, in-person experiences.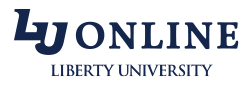 Liberty University
The online MSA program through Liberty University offers an affordable, accessible, high-quality way to develop advanced accounting skills, putting a world-class Christian-centered education within reach. Holds specialty, programmatic accreditation through the ACBSP. 100% online. Military tuition discounts available.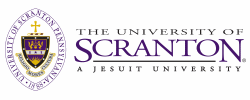 The University of Scranton
At the University of Scranton, you can earn your master's in accounting 100% online in as little as 12-months. Custom tailor your program with a wide selection of diverse and contemporary electives. No GMAT or GRE required.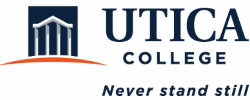 Utica College
Utica's online MBA in Finance & Accounting program develops business-focused accounting skills, providing you with real-world financial modeling experience while putting managerial and cost accounting front and center. Holds specialty, programmatic accreditation through the ACBSP. No GMAT or GRE required. 100% online with no on-campus requirements.
<!- /mfunc feat_school ->
Internal vs. External Audits
External auditors come into organizations from outside for the purpose of providing an independent opinion on accounting and financial records. All publicly traded companies are required by law to have their financial statements externally audited.
<!- mfunc search_btn -> <!- /mfunc search_btn ->
Internal auditors are part of the organization. Their purpose, according to the Institute of Internal Auditors, is to help the organization accomplish its objectives by improving operations, internal controls, risk management, and governance processes.