Hawaii's Board of Accountancy, under the Department of Commerce and Consumer Affairs, licenses CPA candidates who have earned a bachelor's degree at minimum, gained a year of practical work experience, and passed the Uniform CPA Exam. Because bachelor's degrees result in just 120 semester hours of college credit, going on to earn a master's in accounting serves as the ideal way to earn the additional credit hours required for a CPA license in Hawaii.
Honolulu is home to the greatest concentration of CPAs and other accounting professionals in the Islands. It continues to be the hub of business and international commerce and the branch offices of three of the "Big Four" international CPA firms—Deloitte, Ernst & Young, and KPMG—are located here. These continue to be the world's most respected and best recognized professional services firms employing CPAs who provide auditing and attestation services, management consultation, and financial advisory services. Financial advisory and investment strategy firm Edward Jones has personal advisors and strategists with backgrounds in accounting working on Oahu, as well as on the east side of the Big Island in Hilo.
Find out more about CPA requirements in our step-by-step guide on how to become a CPA in Hawaii.
<!- mfunc feat_school ->
Featured Programs:
Sponsored School(s)
Featured Bachelor Programs
SPONSORED SCHOOL(S)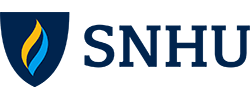 SNHU
SNHU's undergraduate degrees in accounting are delivered fully online by world-class expert faculty, offering the best in convenience and academic excellence.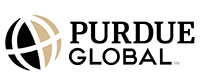 Purdue University Global
Purdue University's online learning experience is like no other, offering students interactive, live seminars that can be accessed from anywhere in the world. Theory here is complemented with team-building and project-based learning for a well-rounded educational experience.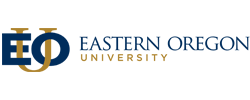 Eastern Oregon University
Eastern Oregon University offers diverse bachelor's options, delivered 100% online. Your own support team will ensure you're on-time, on-track, and headed toward success. Take an additional 45 credits and you'll be qualified to sit for the Uniform CPA Exam.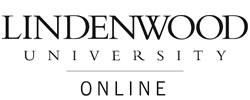 Lindenwood University
Lindenwood's fully online BBA in Accounting allows students to take classes wherever and whenever it's most convenient. Lindenwood students enjoy perks that include an online academic advisor and career center. Also offers a Master of Accountancy and an MBA in Accounting.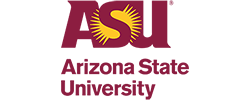 Arizona State University
ASU's BS in Accountancy is backed by a 15-year track record of offering innovative, online degree programs. Student support is part of the package at ASU, with enrollment coaches, academic advisors, and success coaches focused solely on your success.
Featured Masters Programs
SPONSORED SCHOOL(S)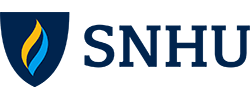 SNHU
Offering the same tuition rates for ten years running, SNHU's online master's in accounting is one of the most affordable high-quality programs in the business. Dedicated advisors and 24/7 tech support provide students with unmatched support and guidance in a fully online program. No GMAT or GRE required.

Capella University
Capella's online PsyD in Clinical or School Psychology program is rich in support and engagement, highly interactive, and designed with your unique learning needs in mind. Online learning here is complemented with dynamic, in-person experiences.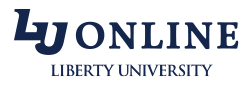 Liberty University
The online MSA program through Liberty University offers an affordable, accessible, high-quality way to develop advanced accounting skills, putting a world-class Christian-centered education within reach. Holds specialty, programmatic accreditation through the ACBSP. 100% online. Military tuition discounts available.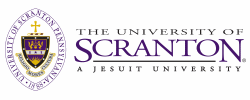 The University of Scranton
At the University of Scranton, you can earn your master's in accounting 100% online in as little as 12-months. Custom tailor your program with a wide selection of diverse and contemporary electives. No GMAT or GRE required.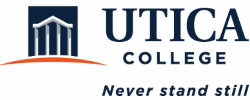 Utica College
Utica's online MBA in Finance & Accounting program develops business-focused accounting skills, providing you with real-world financial modeling experience while putting managerial and cost accounting front and center. Holds specialty, programmatic accreditation through the ACBSP. No GMAT or GRE required. 100% online with no on-campus requirements.
<!- /mfunc feat_school ->
Employment Industries for Hawaii's Accountants
Hawaii is home to diverse industries and businesses that create unique opportunities for accountants in everything from finance and private industry to government and non-profit work.
For example, the HOKU Corporation, a clean energy technology company in Honolulu, retains accountants as controllers and internal auditors. They also employ environmental accountants tasked with monitoring the environmental impact of their business to fulfill the company's environmentally respectful ethic.
<!- mfunc search_btn -> <!- /mfunc search_btn ->
Hawaiian Dredging Construction Company, Inc staffs cost estimators experienced in the construction process and knowledgeable of the supply chain involved in sourcing materials for projects located all over the Islands. They also retain managerial accountants and internal auditors who support the business from their offices in Honolulu.
All federal government entities with a presence in Hawaii, from the military's Defense Logistics Agency in Pearl Harbor to the U.S. Department of Agriculture with its offices in Hilo, retain fund accountants involved in the management of taxpayer funds allocated to support the daily operation of the agencies and their projects.
Those more interested in becoming accountants with careers that support the credo "life of the land is perpetuated in righteousness," work as environmental accountants or manage donated funds as fund accountants for nonprofits like Castle Medical Center in Kailua and the Research Corporation of the University of Hawaii.
Job Growth and Salary Expectations for Accountants in Hawaii
Workforce forecasts from the Hawaii Department of Labor and Industrial Relations (DOL) show that the number of accountants and auditors here will increase from 5,340 in 2018 to 5,590 in 2028. New job growth, natural job turnover, and retirements will all play a part in the 530 average annual job openings here in the ten-year period leading up to 2028.
According to the Bureau of Labor Statistics (BLS), accountants and auditors in Hawaii earned a median salary of $61,640 as of May 2020. The top 10% here earned more than $96,710 during this time.
Salaries for Accountants in Different Specialized Roles
The BLS also provides a breakdown of what accountants and auditors with different levels of education and experience and in different roles are earning in Hawaii. Note that the following 2020 base salaries from the BLS don't reflect bonuses and other financial incentives that are commonplace among accountants in senior-level and executive roles.
Corporate Staff Accountants, Bookkeepers, and Accounting Clerks
Hawaii's corporate staff accountants, bookkeepers, and accounting clerks earned a median salary of $42,700 in May 2020. Those in senior-level positions earned between $51,690 and $62,590, which represent the 75th – 90thpercentile.
Forensic Accountants
Forensic accountants in Hawaii helped to unravel a $26 million Ponzi scheme that resulted in convictions for former Maui residents and mortgage brokers Holly Hoaeae and George Lindell in 2015. When clients came to the Lindells for home refinancing, they were persuaded to invest in a fund called the Parking Lot that primarily invested in marginal real estate or junk bonds. The evidence produced in court told the story of how 166 people invested $26 million and were defrauded to the tune of $8.99 million.
Forensic accountants are well-compensated for their specialized investigative skills. In Hawaii, they earn about $77,870, which represents accountants and auditors in the 75th percentile.
Controllers and Other Financial Managers
Controllers and other financial managers earn salaries that are reflective of their extensive experience and business acumen. The median salary for these accounting professionals is $108,900 in Hawaii. The highest earners in controller and financial manager roles enjoyed salaries of about $147,310 to $197,940, which represents the 75th – 90th percentile.
CPAs and Auditors
Experienced CPAs working for accounting firms and performing audit and assurance services earn some of the highest salaries in the profession. In Hawaii, they earn a salary of about $96,710, which represents accountants and auditors in the 90th percentile.
Accountants in Executive Roles
Years of experience, CPA credentials, and the size of the firm all play a big role on what you can expect to earn as a CFO or similar type of executive in Hawaii. While those in the 25th percentile earn about $137,090, those in the 50th percentile and above earn salaries that exceed $208,000 in Hawaii.
Salaries for Accountants in Honolulu versus those in Hawaii's Nonmetropolitan Region
BLS numbers reveal that salaries for accountants in Hawaii in 2020 varied only slightly depending on their location.
Area Name
Employment
Annual median wage
Hawaii / Kauai nonmetropolitan area
470
62780
Kahului-Wailuku-Lahaina
340
57470
(This broad classification includes accounting professionals in different areas of specialty, with different credentials, and with varying levels of experience.)
Tax Preparer Salaries Throughout Hawaii
The following BLS table highlights what tax preparers in the Honolulu metro area are earning, as of 2020:
Area Name
Employment
Annual median wage
May 2020 Bureau of Labor Statistics salary and job growth data for Accountants and Auditors, Financial Managers, Bookkeeping, Accounting and Auditing Clerks, and Chief Executives. Figures represent state data, not school specific information. Conditions in your area may vary. Data accessed April 2021.
Job growth projections sourced from the Hawaii Department of Labor and Industrial Relations and reported in the U.S. Department of Labor-funded Long Term Occupational Projections (2018-2028) database – https://projectionscentral.com/Projections/LongTerm.
<!- mfunc search_btn -> <!- /mfunc search_btn ->