Idaho has two classifications for individuals interested in becoming public accountants: Licensed Public Accountants (LPAs) and Certified Public Accountants (CPAs). The Idaho Board of Accountancy is unique in that it is one of only a handful of state boards that continues to offer licenses to new non-certified public accountants.
The CPA designation requires a bachelor's degree at minimum, one year of experience, and passing scores on all four sections of the Uniform CPA Exam, all in accordance with the Uniform Accountancy Act. With 150 hours of college credit required to become eligible for a CPA license, candidates often go on to earn a master's degree in accounting since, in most cases, a bachelor's degree alone will result in just 120 semester hours.
Licensed public accountants perform tax preparation and bookkeeping services as proprietors of their own businesses and work for companies like Sage Bookkeeping in Hailey or ADA Tax Professionals in Boise. CPAs also establish independent practices specific to tax planning and income tax filing and offer their expertise to either national CPA firms like Myers and Stauffer, which has a location in Boise, or to locally based firms like CooperNorman or Magnuson, McHugh & Company in Coeur d'Alene. Two of the "Big Four" International CPA and business advisory firms, Deloitte and KPMG, have a strong presence in Idaho, as well.
<!- mfunc feat_school ->
Featured Programs:
Sponsored School(s)
Featured Bachelor Programs
SPONSORED SCHOOL(S)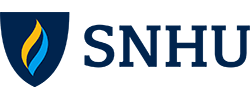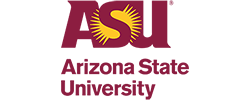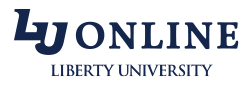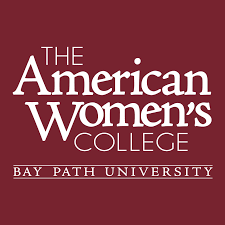 Featured Masters Programs
SPONSORED SCHOOL(S)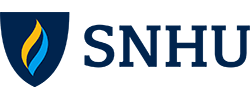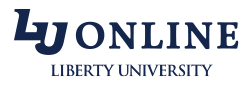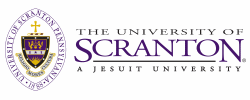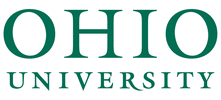 <!- /mfunc feat_school ->
Accountants with a penchant for managing business finances and efficiently allocating company resources may work for technology companies like Micron Technology, Inc., which has its corporate headquarters in Boise, and engineering giant URS, which has offices in Boise.
Government accountants serve in the public sector at the municipal, county, state, and federal levels where they manage tax revenue sourced funds for the State Office of the Controller in Boise, the Idaho County Clerk/Auditor's Office, and the Department of Defense, which has a location in Boise.
Find out more about CPA requirements in our step-by-step guide on how to become a CPA in Idaho.
Job Growth and Salary Expectations for Accountants in Idaho
Idaho's strong economy bodes well for anybody forging a career path in the accounting field here.
The Idaho Department of Labor projects an 11.9% job growth rate in the accounting field between 2018 and 2028. Average annual job openings here number 50, which account for new job creation, natural job turnover, and retirements.
<!- mfunc search_btn -> <!- /mfunc search_btn ->
According to the Bureau of Labor Statistics (BLS), the median salary for an accountant in Idaho was $61,650 as of May 2020, while those in the top of the profession (top 10%) earned $106,760 during this time.
Accounting is a field where specialized skills, advanced credentials, and the complexity of an individual accountant's role within an organization have significant sway over what they can expect to earn. Location, industry, and firm size have a sizable effect on the salaries accounting professionals can expect to earn, too. But like any area of business where know-how and stripes earned are valued above all else, experience is perhaps the single biggest factor.
Salaries for Accountants in Different Specialized Roles
Fortunately, the BLS provides a closer look at what accountants and auditors are earning in different roles and with varying degrees of education and experience.
Note that the following base salaries don't include bonuses and other financial incentives that are commonplace for many accounting roles, particularly those in supervisory, specialized, and executive roles.
Corporate Staff Accountants, Bookkeepers, and Accounting Clerks
General staff accountants and accounting clerks earn a median salary of $37,840. Those with little experience earn closer to the 25th percentile—$29,710, while seasoned professionals in these roles earn salaries that are reflective of the 75th – 90 percentile—$48,190 to $59,920.
Forensic Accountants
Forensic accountants, who are responsible for examining finances and uncovering fraud, command top salaries in Idaho. As of May 2020, these pros earned about $82,500, which represents the 75th percentile among accountants and auditors, thereby reflecting their specialized skillset.
Controllers and Other Financial Managers
Bringing expertise in implementing internal policies that ensure regulatory compliance along with experience in their respective industries, corporate controllers earn impressive salaries. At the median level, these financial management professionals earn $83,920, while those at the top end of the pay scale (75th – 90th percentile) earn between $121,100 and $167,740.
CPAs and Auditors
Public accounting embraces a set of services that almost every business or individual will need at some point, and so there are accounting firms that deliver audit, assurance, and tax services in almost every town and city in the state. These highly skilled accountants demand some of the top salaries in the profession.
For example, CPAs and auditors in Coeur d'Alene earn about $107,080, which reflects accountants and auditors in the 90th percentile.
Accountants in Executive Roles
The most lucrative accounting jobs are executive-level positions such as CFOs, which are held by CPAs who spend years working their way up from accounting departments to corporate leadership positions. They are well compensated for the credential and the expertise it represents.
Financial executives in the 75th percentile earn about $117,840 in Pocatello, while those in the top 10% earn $199,930.
Salaries for Accountants and Auditors in Idaho's Rural and Urban Areas
BLS stats revealed that Pocatello was home to some of the highest earners among accountants and auditors at the median level, as 2020:
Area Name
Employment
Annual median wage
(This broad classification includes accounting professionals in different areas of specialty, with different credentials, and with varying levels of experience.)
Salaries for Tax Preparers in the Boise-Nampa Area
Tax preparers in Boise out earned their colleagues in Twin Falls at the median level, as of 2020, while the top earners in the state were located in Twin Falls:
Area Name
Employment
Annual median wage
May 2020 Bureau of Labor Statistics salary and job growth data for Accountants and Auditors, Financial Managers, Bookkeeping, Accounting and Auditing Clerks, and Chief Executives. Figures represent state data, not school specific information. Conditions in your area may vary. Data accessed April 2021.
Job growth projections sourced from the Idaho Department of Labor and reported in the U.S. Department of Labor-funded Long Term Occupational Projections (2018-2028) database – https://projectionscentral.com/Projections/LongTerm.
<!- mfunc search_btn -> <!- /mfunc search_btn ->