Steps to Becoming an Accountant in Illinois
Big four accounting firms Deloitte & Touche, PricewaterhouseCoopers, Ernst & Young, and KPMG all have sizeable offices in Chicago. Although some accountants start as bookkeepers, tax preparers, or enrolled agents and have minimal formal education, positions within corporations and accounting firms are held by those with bachelor's or grad degrees in accounting, or business degrees that include an accounting concentration. Those with their sites set on CPA licensure will very often earn a master's degree in accounting as a way to gain advanced accounting skills and earn the 150 total semester hours required to be eligible for licensure through the Illinois Board of Examiners.
Becoming an accountant in Illinois with either the Licensed Certified Public Accountant (LCPA) or Registered Certified Public Accountant (RCPA) designation requires a bachelor's degree, the successful completion of the Uniform CPA Exam, and one year of accounting experience. The Illinois Board of Examiners (IBOE) assesses the educational credentials of candidates to determine eligibility to sit for the CPA exam, while the Illinois Department of Financial and Professional Regulations (IDFPR) is responsible for granting licensure and practice privileges.
<!– mfunc feat_school –>
Featured Programs:
Sponsored School
Featured Bachelor Programs
SPONSORED LISTINGS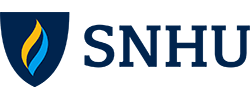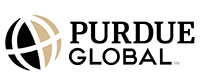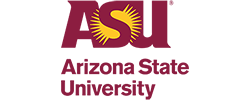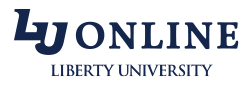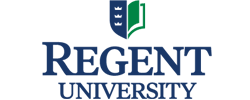 Featured Masters Programs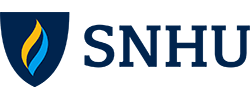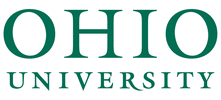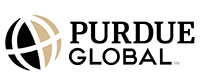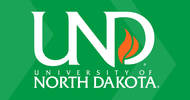 <!– /mfunc feat_school –>
Illinois Accountants: Salary and Employment Facts
Illinois is home to some of the most well compensated management accountants, financial controllers, treasurers and CFOs in the nation, hosting operations and corporate offices for such global juggernauts as Archer Daniels Midland, Boeing, Walgreens and more. In fact, 34 Fortune 500 companies were headquartered in Chicago as of 2017 according to World Business Chicago. It is no surprise that the Chicago area had the third highest employment level for accountants of any metro area in the country in 2018 according to the US Department of Labor.
<!– mfunc search_btn –> <!– /mfunc search_btn –>
The field of accounting is growing in Chicago and throughout Illinois, with the state's Department of Employment Security estimating a 7.8% increase in the number of accounting jobs in the state between 2016 and 2026. The agency expects that such a high level of growth along with normal changes in the job market will result in some 5,500 accounting positions becoming available each year during the ten-year projection period. This strong growth is spurred on by an increase in the number of businesses operating in Illinois, changes in laws that affect the financial services industry, as well as the increased attention being given to organizational accounting integrity. Particularly rapid growth will continue in the specialized areas of international business and information systems auditing.
According to the US Department of Labor, the median salary of an accountant in Illinois is $71,470 as of 2018. Experienced professionals in the top 10% earned an average of $125,340. This overall average for the Bureau's broad classification of accounting and auditing professionals doesn't do justice to the wide array of specialty areas of practice, credentialing options, and industry-specific positions in the field, and the equally wide array of salaries they earn.
Salaries for Illinois Accountants in Specialized Roles
Other sources pick up where the Department of Labor leaves off, providing some deeper insights into how education, industry, experience and credentials impact what accountants can expect to earn. The 2019 Robert Half Accounting and Finance Salary Guide shows starting salary offers for a number of roles, with ranges that reflect different specialized skills, levels of experience and credentials. Bonuses, stock options and other incentives can add substantially to these base salaries.
Corporate Staff Accountants
Senior corporate staff accountants in Chicago were offered starting base salaries that ranged from $78,731 for the bottom 25 percent to $144,186 for those earning in the 95th percentile, before factoring in bonuses and other compensation.
Forensic Accountants
Filling a unique and narrow niche, forensic accountants in Chicago command even higher salaries for their highly specialized skills, with starting salaries that ranged from $93,860 (25th percentile average) to $178,766 (95th percentile average). Controllers at financial services firms in Rockford earned salaries ranging from $90,312 (25th percentile average) to $171,275 (95th percentile average).
Public Accountants
Public accountants in Chicago performing audit and assurance services for wealthy individuals, families and corporations were offered a median starting salary of $162,094, with those in the top five percent commanding an average of $257,086.
Accounting Professionals in Executive Positions
The highest salaries are reserved for Chief Financial Officers, many of which are certified public accountants with years of experience performing audits before stepping into management accounting positions and working their way up the corporate ladder. CFOs in Chicago earned salaries that ranged between $149,744 and $614,104 a year.
Salaries for Accountants and Auditors Throughout Illinois
The US Department of Labor indicated that general accountants and auditors in the Springfield area earned salaries that were significantly higher than their colleagues in other parts of Illinois.
Area Name
Employment
Annual Mean Wage
Carbondale-Marion
320
53680
Chicago-Naperville-Elgin
45100
83790
East Central Illinois nonmetropolitan area
550
62580
Northwest Illinois nonmetropolitan area
540
62520
South Illinois nonmetropolitan area
350
57940
West Central Illinois nonmetropolitan area
920
57620
(This is a broad classification that includes accounting professionals in different areas of specialty, with different credentials, and with varying levels of experience).
Tax Preparer Salaries Throughout Illinois
According to the US Bureau of Labor Statistics, tax preparers in the East Central non-metropolitan area had the highest average salary for their occupational classification statewide in 2018.
Area Name
Employment
Annual Mean Wage
Chicago-Naperville-Elgin
2750
29930
East Central Illinois nonmetropolitan area
90
34480
Northwest Illinois nonmetropolitan area
-
22870
Salary and employment data compiled by the United States Department of Labor's Bureau of Labor Statistics in May of 2018. Figures represent accumulated data for all areas of specialty within the field of accounting and auditing –https://www.bls.gov/oes/current/oes_il.htm#13-2011. BLS salary data represents state and MSA (Metropolitan Statistical Area) average and median earnings for the occupations listed and includes workers at all levels of education and experience. This data does not represent starting salaries. Employment conditions in your area may vary.
Salary data for specific job titles sourced from the 2019 Robert Half Salary Guide for Accounting & Finance Professionals – https://www.roberthalf.com/salary-guide/accounting-and-finance. All ranges represent starting salaries at the 25th and 95th percentiles unless otherwise noted, with midpoint figures representing the 50th percentile. Experience, specialty area, credentials, and role all influence where salaries might fall within this range. These base salaries do not include bonuses or other incentives.
Job growth projections sourced from the Illinois Department of Employment Security and reported in the U.S. Department of Labor-funded Long Term Occupational Projections (2016-2026) database – https://projectionscentral.com/Projections/LongTerm.
All salary and job growth data accessed in May 2019.