Steps to Becoming an Accountant in Iowa
Low unemployment and a high rate of growth in the field are very encouraging factors for those interested in becoming accountants in Iowa.
The three largest cities in Iowa; Des Moines, Cedar Rapids and Davenport, are home to locations for the world's biggest CPA firms. In fact, three of the Big Four accounting firms have offices in Iowa. Ernst & Young and KPMG have offices in Des Moines while Deloitte has offices located in Cedar Rapids and Davenport. Other major regional and national accounting firms like McGladrey & Pullen; Clifton Gunderson and Bergan, Paulsen & Company also have offices in Iowa.
Iowa is among the few states that still licenses public accountants other than CPAs, offering the Licensed Public Accountant (LPA) designation with limited practice privileges. The Iowa Accountancy Examining Board, as part of the Professional Licensing and Regulation Division of the Iowa Department of Commerce, is the licensing body for both LPAs and CPAs and has a unique licensing process for each. Earning the esteemed CPA credential requires 150 semester hours of college credit, one year of practical experience, and passing scores on the Uniform CPA Exam. Because a bachelor's degree results in just 120 semester hours of college credit, a master's in accounting provides the ideal way to earn the additional credit hours required for a CPA license in Indiana.
<!- mfunc feat_school ->
Featured Programs:
Sponsored School(s)
Featured Bachelor Programs
SPONSORED SCHOOL(S)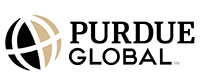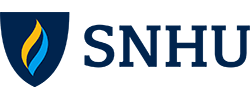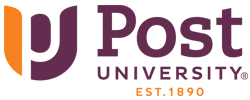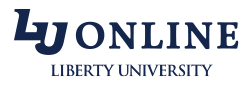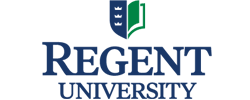 Featured Masters Programs
SPONSORED SCHOOL(S)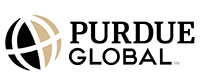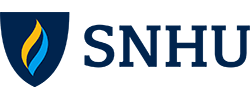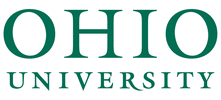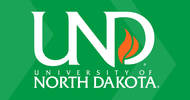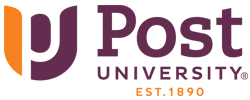 <!- /mfunc feat_school ->
LPAs must fulfill at least one of the following requirements:
Two years of experience in the employ of a CPA or LPA
A degree in accounting from a four-year college or university accredited by the North Central Accreditation Association
A degree in accounting from a business or correspondence school accredited by the Association of Independent Colleges and Schools, or the National Home Study Council
LPAs must renew their license every three years and must fulfill at least 120 hours of continuing education in that time period. The state-administered examination for becoming an LPA is offered twice a year.
<!- mfunc search_btn -> <!- /mfunc search_btn ->
Although CPAs in Iowa must fulfill some requirements similar to LPAs, there are more specific and stringent guidelines. The bachelor's degree program must consist of at least 150 semester hours of credit with an accounting concentration. Applicants must also pass the four-part Uniform CPA Examination and gain one year of qualifying experience prior to licensure. CPAs in Iowa are also required to earn 120 hours of continuing education within each three-year licensing period.
Salary And Employment Facts for Accountants in Iowa
The Bureau of Labor Statistics reported that the median salary for an accountant in Iowa was $66,498 in 2018, while top earners averaged $78,530.
According to the Iowa Workforce Information Network, the number of openings in the field between now and 2026 should be about 1,390 each year, a combination of natural turnover and a 14.1 percent growth rate—better than the national average.
Because accountants deal in numbers, they are among the first to look for a more detailed breakdown when it comes to salary numbers in accounting jobs. There are many different types of role that an accountant can take on, and each of those roles can command dramatically different salary levels.
Salaries for Accountants in Different Specialized Roles
The separation in salary levels is largely dependent on location, experience, field of practice, and the size of the firm in question. The 2019 Robert Half Accounting and Finance Salary Guide provides further detail on the salaries associated with specific types of accounting jobs in Des Moines, breaking down starting salaries to the 25th, 50th, and 95th percentile for a variety of roles, industries, and experience levels, before factoring in bonuses or incentives.
Corporate Staff Accountants in Financial Services
Sometimes it seems like everyone is clamoring to get into financial services, and with the paychecks available at the high end, it's easy to see why.
But even relatively new staff accountants can do well for themselves in this sector, with starting salaries between $52,015 and $97,465, with a $62,620 midpoint, for as little as one year of experience.
And naturally, with more experience comes higher salaries for corporate staff accountants in Des Moines:
3 to 5 years experience: $60,348 – $114,382
5+ years experience: $68,680 – $130,542
Corporate Controllers
Controllers bring deep expertise in accounting to the corporations they work for, along with a lot of practical experience in their own industry. The size of the company they work for can make a tremendous difference in the starting salaries for controllers in Des Moines, which range from $92,920 to $209,828 with a $119,432 midpoint.
Forensic Accountants
Forensic accountants in Des Moines earned salaries that ranged from $76,760 to $146,198 a year (25th to 95th percentile), largely due to their investigative expertise and the other highly specific tasks they perform that can have dramatic implications in legal cases.
Tax Specialists and Auditors in Public Accounting Firms
Public accounting firms in Iowa deal with companies in every sector and size. Such a broad role commands a broad range of salaries for the audit and tax specialists they employ. Some of the most senior public accountants who specialize in corporate tax consultancy, usually equipped with a CPA license and years of experience, can make as much as $214,372 a year in the top five percent.
Professionals in public accounting firms in Des Moines working in other roles and with different levels of experience can expect starting salaries in the following ranges:
Assurance/Audit Services:
Management – $75,245 – $143,925
Senior – $53,782 – $102,515
1-3 years experience – $43,935 – $83,578
Tax Services:
Management – $87,112 – $165,892
Senior – $61,105 – $114,130
1-3 years experience – $48,228 – $92,415
Accountants in Executive Roles
Chief Financial Officers (CFOs), who often have a long background in accounting and hold CPA licenses even before working their way up the corporate ranks are the top earners within the accounting professional classification. These executive-level business leaders within Des Moines-based corporations earn between $122,462 and $502,222 a year.
Salaries for Accountants in Iowa's Rural Areas and Urban Centers
The US Bureau of Labor Statistics reported that the salaries for Iowa's accountants were fairly similar throughout metropolitan and nonmetropolitan parts of the state in 2018. Accountants in the Ames area had the highest average salary, while top earners in Des Moines took the top spot for the entire state.
Area Name
Employment
Annual Mean Wage
Davenport-Moline-Rock Island
1050
67120
Des Moines-West Des Moines
3530
71290
Northeast Iowa nonmetropolitan area
550
56630
Northwest Iowa nonmetropolitan area
530
61690
Southeast Iowa nonmetropolitan area
1120
65220
Southwest Iowa nonmetropolitan area
350
57530
Waterloo-Cedar Falls
420
59420
(This broad classification includes accounting professionals in different areas of specialty, with different credentials, and with varying levels of experience.)
Salaries for Tax Preparers in Iowa
While the average salary for tax preparers in Iowa was the highest in the Des Moines area, the median salary for preparers in Davenport comes in close behind.
Area Name
Employment
Annual Mean Wage
Davenport-Moline-Rock Island
80
50670
Des Moines-West Des Moines
50
57220
Northwest Iowa nonmetropolitan area
80
38250
Southeast Iowa nonmetropolitan area
-
41640
Southwest Iowa nonmetropolitan area
30
23000
Waterloo-Cedar Falls
50
43260
Salary and employment data compiled by the United States Department of Labor's Bureau of Labor Statistics in May of 2018. Figures represent accumulated data for all areas of specialty within the field of accounting and auditing – https://www.bls.gov/oes/current/oes_ia.htm#13-2011. BLS salary data represents state and MSA (Metropolitan Statistical Area) average and median earnings for the occupations listed and includes workers at all levels of education and experience. This data does not represent starting salaries. Employment conditions in your area may vary.
Salary data for specific job titles sourced from the 2019 Robert Half Salary Guide for Accounting & Finance Professionals – https://www.roberthalf.com/salary-guide/accounting-and-finance. All ranges represent starting salaries at the 25th and 95th percentiles unless otherwise noted, with midpoint figures representing the 50th percentile. Experience, specialty area, credentials, and role all influence where salaries might fall within this range. These base salaries do not include bonuses or other incentives.
Job growth projections sourced from the Iowa Workforce Information Network and reported in the U.S. Department of Labor-funded Long Term Occupational Projections (2016-2026) database – https://projectionscentral.com/Projections/LongTerm
All salary and job growth data accessed in May 2019.