Public accountants in Kentucky earn their stripes through the Kentucky State Board of Accountancy. The Board licenses Certified Public Accountants (CPAs) who have satisfied specific requirements that include earning at least 150 hours of college credit and passing the Uniform CPA exam. The CPA designation is a sign of excellence in the industry and a must for accountants practicing in the public domain.
Larger public accounting firms with offices in Kentucky include Crowe Horwath, LLP in Lexington and "Big Four" accounting firm Ernst & Young in Louisville. When serving clients, the jobs performed by CPAs in these public accounting firms often involve auditing financial statements, focusing on tax matters, or even advising companies on how to structure and implement employee benefits programs.
<!- mfunc feat_school ->
Featured Programs:
Sponsored School(s)
Featured Bachelor Programs
SPONSORED SCHOOL(S)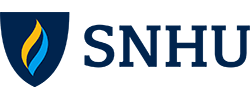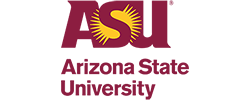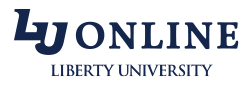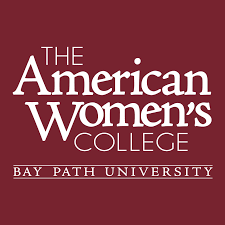 Featured Masters Programs
SPONSORED SCHOOL(S)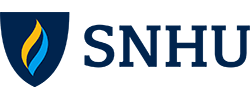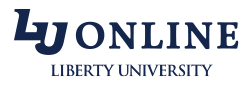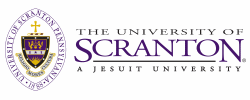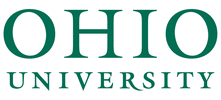 <!- /mfunc feat_school ->
Accountants who specialize in computer data management and the auditing of network systems are found working for companies like information technology giant CISCO in Louisville. The finance and insurance industry in Kentucky includes companies like Sun America Financial Group in Bowling Green and health benefits company Humana, headquartered in Louisville.
Accountants in Kentucky typically hold bachelor's degrees, and based upon their chosen specialization or career track, may also need specialty certification and state licensure. The Kentucky State Board of Accountancy licenses Certified Public Accountants (CPAs) who possess bachelor's or higher degrees and a total of 150 semester hours of college credit, pass the Uniform CPA Exam, and fulfill the one year of work experience that is required prior to submitting an application for licensure. Because a bachelor's degree consists of just 120 semester hours of college credit, a master's in accounting serves as the most common way to earn the 30 additional credit hours required for a CPA license in Kentucky.
Find out more about CPA requirements in our step-by-step guide on how to become a CPA in Kentucky.
<!- mfunc search_btn -> <!- /mfunc search_btn ->
Accounting Jobs in Kentucky
Some of the world's most successful companies are headquartered in the Louisville, Shelbyville, and Shepherdsville areas and include major players like GE Consumer and Industrial, the Fortune 100 pharmaceutical company PharMerica, and the Fortune 500 company Yum! Brands, Inc., which operates about 38,000 fast food restaurants around the world. From international tax specialists to experts in financial analysis, accountants and auditors in nearly every niche and specialization are needed in these private enterprises.
Financial services group Fidelity Investments has an office in Covington, as does global marketing research firm ACNielsen, both of which employ accountants that work as financial controllers who mitigate risk and assure regulatory compliance.
Companies in this area that employ information technology specialists who work as IT systems auditors include software company Omnicare, Inc. in Covington and Pomeroy IT Solutions Consulting Group, headquartered in Hebron.
Kentucky Accountants: Salary and Employment Facts
The field of accounting is growing in Kentucky, and the state's Education and Workforce Development Cabinet expects the number of accounting positions in the state to increase by 9.8 percent between 2018 and 2028. Job growth, coupled with retirements and other normal changes in the workforce, will result in about 1,320 jobs openings in the field annually during the ten-year period leading to 2028.
As of May 2020, the Bureau of Labor Statistics (BLS) reported a median salary of $62,550 for accountants and auditors in Kentucky.
But within this profession are a host of factors that dictate earning potential, such as experience, type of industry, company size, and accounting specialty.
Salaries for Kentucky Accountants in Different Specialized Roles
With this in mind, the BLS also provides plenty of insight into what different accountants are earning and where. Keep in mind that the following salaries only highlight base salaries and not additional salary incentives like bonuses that are commonplace in the accounting profession, particularly among specialists and those in executive-level positions.
Corporate Staff Accountants, Bookkeepers, and Accounting Clerks
Corporate staff accountants, bookkeepers, and accounting clerks are the backbone of any corporation's financial department. Those who are fairly new to the profession earned about $30,140 as of May 2020, which reflects those in the 25th percentile, while those with a handful of years of experience can expect to earn closer to the median for this field, which is $38,270.
Senior and managing corporate staff accountants enjoy salaries that fall within the 75th – 90th percentile, or about $48,020 – $58,750.
Forensic Accountants
Forensic accountant salaries are commensurate with their unique expertise with insurance and personal injury claims. The BLS reports a salary of about $82,070 as of May 2020, which represents the 75th percentile among Kentucky's accountants and auditors.
Controllers and Other Financial Managers
In the world of corporate management, controllers enjoy salaries that quickly rise to the six figures. At the median level, these financial managers earn about $96,840, while top earners (those in the 75th – 90th percentile) bring home salaries of about $133,990 – $188,880.
CPAs and Auditors
Some of the highest earners in the accounting field hold the prestigious CPA designation and often director-level positions. The BLS reports that these professionals earn about $116,280, which represents the top earners (top 10%) among all accountants and auditors in Kentucky.
In large, metro areas, salaries for CPAs and auditors tend to be even higher. For example, in Louisville, it's about $126,300 – nearly $10,000 more annually than the state average.
Accountants in Executive Roles
As expected, the professionals at the highest echelon of accounting enjoy some of the highest salaries in the profession. CFOs and other financial executives earn a median salary of $135,720, while those in the 75th percentile and above earned beyond $208,000.
In the major metro area of Lexington, the median salary for accountants in executive roles far surpasses the state average at $184,000.
Salaries for Accountants in Rural and Urban Areas of Kentucky
Experienced accountants throughout Kentucky's metro areas earn about $60,000 annually, according to May 2020 BLS stats. Those at the upper end of the pay scale enjoy salaries that often exceed $100,000.
(This broad classification includes accounting professionals in different areas of specialty, with different credentials, and with varying levels of experience.)
Area Name
Employment
Annual median wage
Elizabethtown-Fort Knox
200
61770
Lexington-Fayette
1920
64220
Louisville/Jefferson County
4550
65980
Tax Preparer Salaries in Kentucky's Rural and Urban Areas
The metro areas of Bowling Green and Lexington-Fayette are among the highest paying metro areas for tax preparers, both of which report salaries in the mid-$70,000 range at the top of the pay scale.
Area Name
Employment
Annual median wage
Central Kentucky nonmetropolitan area
150
20260
East Kentucky nonmetropolitan area
140
19850
Lexington-Fayette
220
24710
Louisville/Jefferson County
350
31020
South Central Kentucky nonmetropolitan area
190
-
West Kentucky nonmetropolitan area
100
24230
May 2020 Bureau of Labor Statistics salary and job growth data for Accountants and Auditors, Financial Managers, Bookkeeping, Accounting and Auditing Clerks, and Chief Executives. Figures represent national data, not school specific information. Conditions in your area may vary. Data accessed April 2021.
Job growth projections sourced from the Kentucky Education and Workforce Development Cabinet and reported in the U.S. Department of Labor-funded Long Term Occupational Projections (2018-2028) database – https://projectionscentral.com/Projections/LongTerm.
<!- mfunc search_btn -> <!- /mfunc search_btn ->