Steps to Becoming an Accountant in Kentucky
Accountants in Kentucky typically hold bachelor's degrees, and based upon their chosen specialization or career track, may also need specialty certification or even state licensure. The Kentucky State Board of Accountancy licenses Certified Public Accountants (CPAs) who possess bachelor's or higher degrees and a total of 150 semester hours of college credit, pass the Uniform CPA Exam, and fulfill the one year of work experience that is required prior to submitting an application for licensure. Because a bachelor's degree consists of just 120 semester hours of college credit, a master's in accounting serves as the most common way to earn the 30 additional credit hours required for a CPA license in Kentucky.
Larger public accounting firms with offices in Kentucky include Crowe Horwath, LLP in Lexington and "Big Four" accounting firm Ernst & Young in Louisville. When serving clients, the jobs performed by CPAs in these public accounting firms often involve auditing financial statements, focusing on tax matters, or even advising companies on how to structure and implement employee benefits programs.
Accounting Jobs in Kentucky
Accountants who specialize in computer data management and the auditing of network systems are found working for companies like information technology giant CISCO in Louisville. The finance and insurance industry in Kentucky includes companies like Sun America Financial Group in Bowling Green and health benefits company Humana, headquartered in Louisville.
<!– mfunc feat_school –>
Featured Programs:
Sponsored School
Featured Bachelor Programs
SPONSORED LISTINGS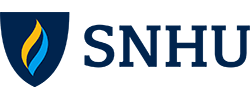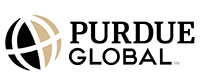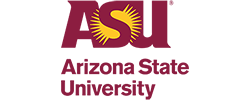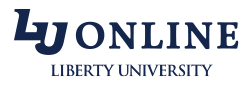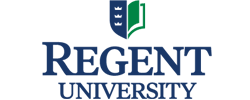 Featured Masters Programs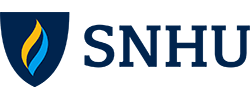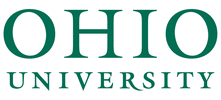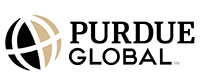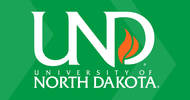 <!– /mfunc feat_school –>
Manufacturing companies include audio and electronics manufacturer Harman International in Franklin, while the retail sector is well represented by Amazon.com, with its operations offices in Hebron. Accountants who hold positions in management or who serve as financial controllers for these huge corporations often hold additional certification such as the Institute of Management Accountants' CMA (Certified Management Accountant) credential or the Institute of Internal Auditors' Certified Internal Auditor (CIA) designation.
<!– mfunc search_btn –> <!– /mfunc search_btn –>
Some of the worlds most successful companies are headquartered in the Louisville, Shelbyville and Shepherdsville area. Among these are companies with household names like GE Consumer and Industrial, Fortune 100 pharmaceutical company PharMerica, and Fortune 500 company Yum! Brands, Inc.; the operator of 38,000 fast food restaurants around the world. These types of companies employ private accountants of all kinds, from international tax specialists to those specializing in financial analysis.
Financial services group Fidelity Investments has an office in Covington, as does global marketing research firm ACNielsen, both of which employ accountants that work as financial controllers who mitigate risk and assure regulatory compliance.
Companies in this area that employ information technology specialists who work as IT systems auditors include software company Omincare, Inc. in Covington and Pomeroy IT Solutions Consulting Group, headquartered in Hebron.
Kentucky Accountants: Salary and Employment Facts
The field of accounting is growing in Kentucky, and the state's Education and Workforce Development Cabinet expects the number of accounting positions in the state to increase by 9.6% between 2016 and 2026. Job growth coupled with normal changes in the workforce will result in 1,180 jobs on average becoming available each year over the course of this ten-year period.
The median salary for an accountant in Kentucky was $60,360 in 2018 according to the Bureau of Labor Statistics. The highest earners in the top 10 percent made an average of $107,240 that year.
But accountants perform all kinds of different jobs, with role- and industry-specific skills and specialty credentials, so the compensation they can expect is just as varied. The 2019 Robert Half Accounting and Finance Salary Guide provides starting salaries reported for different types of accounting positions, showing that salaries for accountants can vary widely depending on such factors as years of experience, type of industry, company size, and accounting specialty.
Salaries for Kentucky Accountants in Different Specialized Roles
Salaries for accountants in Lexington are represented here, but it's important to keep in mind that these figures don't represent the whole picture, given that jobs in this field are often supplemented with bonuses and stock incentives.
Corporate Staff Accountants in Financial Services
The corporate arena doesn't disappoint in terms of salary potential, even among those in the early stages of their careers. Even those with a year or two of experience can earn a salary of $56,730 at the midpoint, while managers in the corporate environment enjoy a midpoint salary of $84,180.
Senior and managing corporate staff accountants in the top five percent here earn $106,826 and $129,930, respectively.
Senior: $58,331-$106,826
Manager: $69,769-$129,930
1 to 3 years: $44,835-$88,755
Corporate Controllers
In the world of corporate management, controllers enjoy salaries that start at $84,180 and quickly rise to six figures – $108,199 – at their midpoint. With an average salary of $190,091, the top five percent of corporate controllers earn nearly double that of those at the 50th percentile.
Forensic Accountants
Forensic accountant salaries are commensurate with their unique expertise with insurance and personal injury claims. Even those in the lowest 25th percentile earn a salary of $69,540, while those at the midpoint enjoy a salary of $84,180. The highest earners in the top 95th percentile earn a salary of $132,446.
CPAs and Auditors in Accounting Firms
Salaries for public accountants tend to vary widely, with the highest earners holding the CPA designation. At the director level in audit and assurance, these pros earn $100,192 at the midpoint and $191,006 if they're among the top five percent.
In the tax services field, directors earn a similar salary at the midpoint – $102,022. Those in the top five percent also make salaries that are consistent with their counterparts in the audit and assurance sector – $194,209. Ranges at other levels of experience for Lexington-based CPAs look like this:
Audit/Assurance Services
Manager: $68,168-$130,388
Senior: $48,724-$92,872
1-3 years' experience: $39,802-$75,716
Tax Services
Manager: $78,919-$150,289
Senior: $55,358-$103,395
1-3 years' experience: $43,691-$83,722
Accountants in Executive Roles
As expected, the professionals at the highest echelon of accounting have the highest salaries to match. CFOs in the financial services sector earn salaries that range from $110,944 to $454,984, with the midpoint at an impressive $180,026.
Salaries for Accountants in Rural and Urban Areas of Kentucky
Salary data from the US Bureau of Labor Statistics described the wide variance in salaries for accountants in different locations in Kentucky in 2018. The median salary for these professionals was highest in Louisville.
Area Name
Employment
Annual Mean Wage
Central Kentucky nonmetropolitan area
820
60010
East Kentucky nonmetropolitan area
410
52910
Elizabethtown-Fort Knox
270
58690
Lexington-Fayette
1820
67240
Louisville/Jefferson County
4610
70830
South Central Kentucky nonmetropolitan area
590
56330
West Kentucky nonmetropolitan area
770
59220
(This broad classification includes accounting professionals in different areas of specialty, with different credentials, and with varying levels of experience.)
Tax Preparer Salaries in Kentucky's Rural and Urban Areas
The salaries for Kentucky's tax preparers varied as much as two-fold depending on their location. Such professionals in Louisville had the highest average salary in the state in 2018, while their colleagues in Lexington had the second highest average salary (US Bureau of Labor Statistics, 2018).
Area Name
Employment
Annual Mean Wage
Central Kentucky nonmetropolitan area
170
23700
East Kentucky nonmetropolitan area
220
26710
Elizabethtown-Fort Knox
50
34590
Louisville/Jefferson County
520
46980
West Kentucky nonmetropolitan area
-
24000
Salary and employment data compiled by the United States Department of Labor's Bureau of Labor Statistics in May of 2018. Figures represent accumulated data for all areas of specialty within the field of accounting and auditing – https://www.bls.gov/oes/current/oes_ky.htm#13-2011. BLS salary data represents state and MSA (Metropolitan Statistical Area) average and median earnings for the occupations listed and includes workers at all levels of education and experience. This data does not represent starting salaries. Employment conditions in your area may vary.
Salary data for specific job titles sourced from the 2019 Robert Half Salary Guide for Accounting & Finance Professionals – https://www.roberthalf.com/salary-guide/accounting-and-finance. All ranges represent starting salaries at the 25th and 95th percentiles unless otherwise noted, with midpoint figures representing the 50th percentile. Experience, specialty area, credentials, and role all influence where salaries might fall within this range. These base salaries do not include bonuses or other incentives.
Job growth projections sourced from the Kentucky Education and Workforce Development Cabinetand reported in the U.S. Department of Labor-funded Long Term Occupational Projections (2016-2026) database – https://projectionscentral.com/Projections/LongTerm.
All salary and job growth data accessed in May 2019.