Steps to Becoming an Accountant in Maryland
The Maryland Board of Public Accountancy grants CPA licenses to candidates who have earned a bachelor's degree from a program consisting of 150 semester hours of credit, with hours distributed among accounting, auditing, business and ethics courses as determined by the Board. Because traditional bachelor's degree programs consist of just 120 semester hours of college credit, a master's in accounting serves as the most common way to earn the 30 additional credit hours in advanced coursework required for CPA licensure in Maryland. CPAs work for top accounting firms with offices in the greater DC metro area, including "Big Four" international assurance and business consultation firms PricewaterhouseCoopers, located in McLean, Virginia; as well as KPMG, Deloitte and Ernst & Young, all with offices in Washington. The biggest accounting firms with Maryland addresses are found in Bethesda, Rockville and Greenbelt. Among these are Reznick Fedder and Silverman, RSM Mcgladrey, Clifton Gunderson and American Express Tax and Business Services. Combined, these major firms employ thousands of CPAs in Maryland and the DC metro area.
Municipal and state government accountants in Maryland track spending at all levels, from Prince George's County Office of Finance in Upper Marlboro, to the Maryland Department of Human Resources in Easton and the Defense Information Systems Agency in Fort Meade.
<!– mfunc feat_school –>
Featured Programs:
Sponsored School
Featured Bachelor Programs
SPONSORED LISTINGS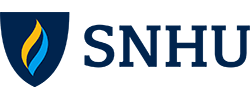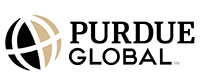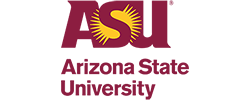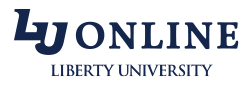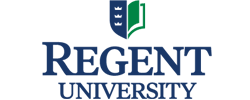 Featured Masters Programs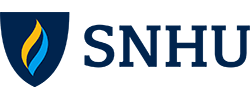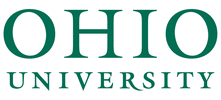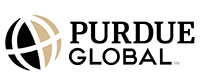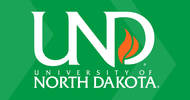 <!– /mfunc feat_school –>
Individuals interested in becoming management accountants, internal auditors, financial controllers, cost or capital accountants will find their services indispensible to any business organization. The biggest employers of corporate accountants in Maryland continue to be aerospace engineering and defense contractor Lockheed Martin Corporation and Fortune 500 companies like Constellation Energy in Baltimore and Marriott International in Bethesda.
<!– mfunc search_btn –>
<!– /mfunc search_btn –>
Forensic accountants who work to investigate and prevent fraud are found in governmental agencies throughout the state. FBI offices in Baltimore, Beltsville and Annapolis all employ certified fraud examiners, as does the Department of Defense offices in Hanover and Aberdeen and the Securities and Exchange Commission in nearby Washington, D.C.
Salary and Employment Facts About Accountancy in Maryland
Maryland, particularly the section of the state centered on Baltimore, the axis of the Washington/Philadelphia corridor, is ideally positioned for all sorts of commerce, and that, in turn, requires all kinds of accounting professionals in every area of expertise. The D.C. and Philadelphia metro areas both rank in the Bureau of Labor Statistic's top ten areas nationwide with the highest employment levels for accountants in 2018.
In between those two areas, the number of accounting positions in Maryland is steadily increasing, and the state's Department of Labor, Licensing and Regulation expects their numbers to grow by 6.7% between 2016 and 2026. This level of growth along with normal changes in the job market should generate an average of 2,690 jobs a year during this ten-year period.
According to the Bureau of Labor Statistics, the median salary for an accountant in the state was $74,030 in 2018. Experienced professionals in the top 10% of this occupational category earned an average of $127,290.
Salaries for Accountants in Maryland Working in Different Specialized Roles
The 2019 Robert Half Accounting and Finance Salary Guide provides further detail on the salaries associated with specific types of accounting jobs.
Salaries for accountants in Baltimore are shown here, with ranges representing starting salaries for the 25th and 95th percentile in each category.
Ranges are often the best way to handle salary stats for accountants, as everything from industry and company size to employee experience and specialized skills can affect the bottom line.
And while stats are the best way to provide a glimpse into an accountant's earning power in a specific role, it's important to keep in mind that they don't include bonuses, stock options and other incentives that can add considerably to base salaries.
Corporate Staff Accountants
Salaries for corporate staff accountants in the financial services industry come in strong, even for those with as little as a year of experience, while those at the manager level can earn upwards of $150,000.
The 50th percentile starting salary for managers in the corporate sector is $94,760, and $80,082 for senior-level professionals. Corporate accountants with one to three years of experience have a midpoint salary of $63,860.
Manager: $78,538-$146,260
Senior: $65,662-$120,252
1 to 3 years: $50,470-$99,910
Controllers
With a specialization that's focused on assuring internal controls are established and enforced, it's no wonder that controllers in Baltimore enjoy a midpoint salary that's well into the six figures – $121,798. Baltimore-based controllers in the 25th percentile command $94,760, while those in the top five percent are offered starting salaries of $213,982.
Forensic Accountants
Part-accountant, part-investigator, forensic accountants enjoy strong salaries that match their expertise. The salary range for these professionals in Baltimore is $78,280-$149,092, with those at the midpoint earning $94,760.
CPAs and Auditors in Accounting Firms
Public accounting is a varied and complex animal, requiring professionals ranging from tax experts to external auditing and assurance specialists. At the highest level, which usually carries a senior manager or director title and requires a CPA license, the top five percent in audit and assurance in Baltimore earn $135,188, while the top five percent in tax services earn a similar salary of $138,020. Salaries at lower levels of experience are still impressive:
Audit/Assurance Services
Manager: $76,735-$146,775
Senior: $54,848-$105,545
1-3 years' experience: $44,805-$85,232
Tax Services
Manager: $88,838-$169,178
Senior: $62,315-$116,390
1-3 years' experience: $49,182-$94,245
Accountants in Executive Roles
The top earners in accounting are naturally those who have long since left the accounting department and now hold executive titles in corporate leadership. At the top of the pyramid are chief financial officers with salaries that range from $124,888-$512,168. The midpoint starting salary for these executives in Baltimore is a truly impressive at $202,652.
Salaries for Accountants and Auditors in Maryland's Urban and Rural Areas
The US Bureau of Labor Statistics indicated that general accountants and auditors in the California-Lexington Park area had the highest median salary in the state in 2018. The median salary among accountants and auditors in the Baltimore area was the second highest of any area in the state.
Area Name
Employment
Annual Mean Wage
Baltimore-Columbia-Towson
13570
83160
California-Lexington Park
210
82760
Hagerstown-Martinsburg
440
66410
Maryland nonmetropolitan area
400
66220
(This broad classification includes accounting professionals in different areas of specialty, with different credentials, and with varying levels of experience.)
Salaries for Tax Preparers Throughout Maryland
Tax preparers in Baltimore earned substantially higher salaries than their colleagues in other parts of Maryland at both the middle and high ranges according to the US Bureau of Labor Statistics.
Area Name
Employment
Annual Mean Wage
Baltimore-Columbia-Towson
700
49900
Hagerstown-Martinsburg, MD-WV
-
29960
Maryland nonmetropolitan area
40
-
Salary and employment data compiled by the United States Department of Labor's Bureau of Labor Statistics in May of 2018. Figures represent accumulated data for all areas of specialty within the field of accounting and auditing – https://www.bls.gov/oes/current/oes_md.htm#13-2011. BLS salary data represents state and MSA (Metropolitan Statistical Area) average and median earnings for the occupations listed and includes workers at all levels of education and experience. This data does not represent starting salaries. Employment conditions in your area may vary.
Salary data for specific job titles sourced from the 2019 Robert Half Salary Guide for Accounting & Finance Professionals – https://www.roberthalf.com/salary-guide/accounting-and-finance. All ranges represent starting salaries at the 25th and 95th percentiles unless otherwise noted, with midpoint figures representing the 50th percentile. Experience, specialty area, credentials, and role all influence where salaries might fall within this range. These base salaries do not include bonuses or other incentives.
Job growth projections sourced from the Maryland Department of Labor and reported in the U.S. Department of Labor-funded Long Term Occupational Projections (2016-2026) database – https://projectionscentral.com/Projections/LongTerm
All salary and job growth data accessed in May 2019.