The Massachusetts Board of Public Accountancy grants licensure to CPA candidates with bachelor's degrees from accredited programs and a total of 150 semester hours of college credit, one year of experience, and passing scores on the Uniform CPA Exam. Because a bachelor's degree results in just 120 semester hours of college credit, aspiring CPAs often enroll in online master's degree programs in accounting to earn the full 150 semester hours required for a CPA license in Massachusetts.
Licensed CPAs in Massachusetts hold positions in firms like Eastern Research Group in Lexington, which provides economic, regulatory, and policy analysis, or in the corporate offices of locally based banks like Berkshire Bank in Pittsfield. Some of the most sought-after positions are with the "Big Four" CPA firms of KPMG, Deloitte, Ernst & Young, and PricewaterhouseCoopers, all of which have offices in Boston.
Those interested in becoming accountants without pursuing the CPA designation can enter the field with an associate's degree, allowing them to provide tax services under the employ of Massachusetts-based accounting firms like KAF Financial Group in Boston or as accounts payable/receivable specialists for the Winter Wyman Companies in North Andover.
Government accountants work in the state's county, municipal, and state government offices, such as the administrative offices of the Army Corps of Engineers in Concord or the Department of Veterans' Affairs in Jamaica Plain.
Find out more about CPA requirements in our step-by-step guide on how to become a CPA in Massachusetts.
<!- mfunc feat_school ->
Featured Programs:
Sponsored School(s)
Featured Bachelor Programs
SPONSORED SCHOOL(S)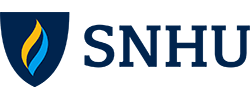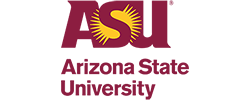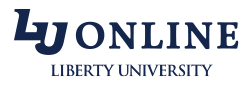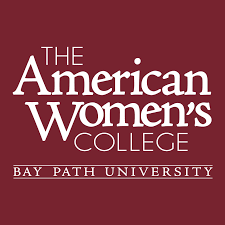 Featured Masters Programs
SPONSORED SCHOOL(S)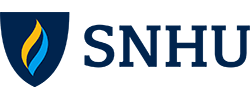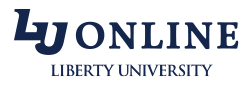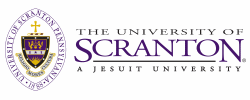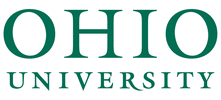 <!- /mfunc feat_school ->
Management accountants, cost and capital accountants, financial controllers, and internal auditors are found in Massachusetts' private sector, where they work in the corporate offices of multinational corporations like Philips, which has an office in Andover. Massachusetts is home to a number of corporations, including Iron Mountain, with headquarters in Boston and One Beacon Insurance headquartered in Canton. These companies are recognized as being among the largest private employers of accountants in the state. Accountants specializing in investment advisory services are major players in investment firms like Fidelity Investments, which has offices in Boston, or Mass Mutual Financial Group based in Springfield.
<!- mfunc search_btn -> <!- /mfunc search_btn ->
Accounting information systems specialists and IT network auditors can explore career options with companies specializing in high tech products and operations. The Kronos Company headquartered in Chelmsford, Aspen Technology in Burlington, and the innovative healthcare product producer, Coviden, with U.S. headquarters in Mansfield, are some of the Massachusetts-based companies that employ these technically focused accountants.Accountants with a greater interest in social issues than profit margins may find nonprofit organizations like Horizons for Homeless Children or Brigham and Women's Hospital are better suited to their calling. These organizations need accountants who work as fund specialists to manage expenditure to grant ratios.
Salary and Employment Facts About Accountancy in Massachusetts
Accounting is a lucrative profession in Massachusetts, with accountants and auditors in the state earning some of the highest salaries found anywhere in the country. It's a relatively popular profession, too. In fact, the metro area of Boston ranked seventh in the nation for its employment of accountants and auditors, according to May 2020 stats from the Bureau of Labor Statistics (BLS).
Even more good news is that the profession's employment level is expected to grow in the coming years to keep up with the demand for both internal and external auditing, assurance and other general accounting and business services. According to the Massachusetts Labor and Workforce Development Department, the state should see about 3,850 job openings (represents new job growth, retirements, and natural job turnover) in accounting every year through the 2028.
According to the BLS, accountants and auditors in Massachusetts earned a median salary of $81,190 as of May 2020, making them the fourth highest paid in the nation during this time.
Salaries for Accountants in Massachusetts Working in Different Specialized Roles
While a median salary for this profession provides a general idea of the earning power in Massachusetts, it's the role- and industry-specific salaries that really begin to tell the story of what you can earn as an accountant here.
The following May 2020 BLS salaries provide more insight into what accountants in Massachusetts are earning based on the industry in which they work, their role, their experience, and more.
Note that the following base salaries don't reflect salary incentives like bonuses and stock options that can add significantly to an annual salary, particularly among accountants and auditors in specialized positions and those holding leadership and executive-level roles.
Corporate Staff Accountants, Bookkeepers, and Accounting Clerks
The expertise of corporate staff accountants is reflected in their salaries, with even those with little experience earning about $40,340, which reflects the 25th percentile. Those with a handful of years of experience can expect to earn closer to the median range, which is $49,610, while those with significant experience, industry credentials, and senior positions earn salaries that represent the 75th – 90th percentile: $60,270 – $68,720.
Forensic Accountants
Forensic accountants come with a specialty skillset that makes them valuable contributors to the legal environment. As such, their salaries represent the higher earners among accountants and auditors in Massachusetts. As of May 2020, they earned about $105,760, which represents the 75th percentile in this profession.
In large metro areas, salaries for forensic accountants tend to be even stronger. For example, in Boston, they earn about $108,130.
Controllers and Other Financial Managers
Monitoring and enforcing internal controls requires a unique skillset, which is why controllers and similar financial mangers earn some of the highest salaries among Massachusetts' accountants and auditors. The BLS reports a median salary of $140,880 for these professionals as of May 2020.
Those in the 75th percentile earn about $197,320, while the most seasoned and credentialed controllers (90thpercentile) earn more than $208,000.
CPAs and Auditors
The public accounting sector is staffed with accounting professionals that hold different credentials and who perform a variety of specialized tasks for businesses and wealthy individuals. Among them are CPAs, non-certified public accountants, auditors, and tax specialists. Those that lock down positions with the bigger regional, national, and international firms are widely regarded as the top experts in the field.
It therefore comes as no surprise that these accountants and auditors earn some of the highest salaries among accountants and auditors. In Massachusetts, they earn about $136,490, which represents the 90th percentile among the state's accountants. In the major metro area of Boston, they earn even more – about $140,300, as of May 2020.
Accountants in Executive Roles
Top-level execs with an accounting background enjoy some of the highest salaries in accounting, with CFOs in the lead. The BLS reports that even at the median level, accounting executives in Massachusetts and in the state's major metro area of Boston earned more than $208,000 as of May 2020.
Salaries for Accountants and Auditors in Urban and Rural Areas of Massachusetts
Accountants in Massachusetts enjoy some of the highest median salaries in the nation. In most metro areas, they earn at or near $70,000 at the median level, with Boston taking the lead at $82,720. According to the BLS, Boston is home to the some of the highest salaries in the profession, coming in at $140,300 at the top of the pay scale.
(This broad classification includes accounting professionals in different areas of specialty, with different credentials, and with varying levels of experience.)
Area Name
Employment
Annual median wage
Boston-Cambridge-Nashua
30130
82720
Leominster-Gardner
240
74920
Massachusetts nonmetropolitan area
290
65050
Tax Preparer Salaries in the Major Metropolitan Areas of Massachusetts
Reflecting the earning potential among accountants in Massachusetts, the state's tax preparers are among some of the highest paid in the nation. At the top end of the pay scale, these accounting professionals earn $80,000-plus, in most areas, including Boston, where those in the top 10% earn about $86,360.
Area Name
Employment
Annual median wage
Boston-Cambridge-Nashua
850
61350
Massachusetts nonmetropolitan area
30
39310
May 2020 Bureau of Labor Statistics salary and job growth data for Accountants and Auditors, Financial Managers, Bookkeeping, Accounting and Auditing Clerks, and Chief Executives. Figures represent national data, not school specific information. Conditions in your area may vary. Data accessed April 2021.
Job growth projections sourced from the Massachusetts Labor and Workforce Development Department and reported in the U.S. Department of Labor-funded Long Term Occupational Projections (2018-2028) database – https://projectionscentral.com/Projections/LongTerm.
<!- mfunc search_btn -> <!- /mfunc search_btn ->