Accounting information systems (AIS) are becoming increasingly complex as companies seek to extract the most useful information available from mountains of data. The system as a whole is actually comprised of accounting specific IT infrastructure, software, financial data, data security, procedural protocol and most importantly, the people who maintain and use these components of the system. The system is relied upon to provide a stream of well-organized and accessible financial data and statistical information used by management to create financial reports and make business decisions.
To learn more about accounting information systems, click here.
Today's accountants rely on specialized accounting software and IT infrastructure, and they also rely on specialists for its creation, implementation and use. A career has emerged from the need to address the very specific IT concerns within accounting. Accounting information systems specialists are familiar with both accounting and the software and systems accountants need to perform their jobs. In large business and organizations AIS specialists are found within the accounting department working with the IT department to customize and implement commercial accounting software and integrate it into their network. They effectively function as the link between the IT and accounting departments. In smaller organizations, AIS specialists are also responsible for all general accounting functions.
With increased demands for data accuracy and usefulness comes an increased demand for automation, and AIS specialists bring both IT and accounting skills to the table to offer solutions. While IT and software engineers can easily envision how the tools can be developed, accountants have requirements for how data should be entered and how it all fits together. AIS specialists bridge this gap with a full understanding of accounting principals as well as an understanding of what accounting information systems are capable of. By having expertise in both areas, AIS specialists ensure the best possible system are developed and used in operations.
<!- mfunc search_btn -> <!- /mfunc search_btn ->
The Applied Use of Accounting Information Systems
Moving beyond financial statements to the precise numbers needed to make sound decisions requires the ability to manipulate data. As used here, data manipulation means to extract what matters most and then apply the correct accounting principles needed to deliver the most accurate financial picture possible to make fully informed business decisions.
Accounting software is widely available and used by businesses of all sizes. Small businesses commonly use QuickBooks or Peachtree to help them with their accounting functions. These tools allow them to record all of their financial transactions and create statements with only a few clicks. Larger businesses will want expanded functionality. Commercial software is available, and is be required to perform many functions:
Auditing can be automated to make some verification processes more timely and accurate. Traditionally, auditors have manually examined processes, receipts, and inventories. As processes have become more automated, skilled programmers develop software to accomplish some of these tasks, and AIS specialists ensure the software operates in a way that complies with generally accepted accounting principles.
Reporting is done for internal and external use. Internally, reports are created on everything from market trends to the performance of a company's sales department. External reporting is used for tax and compliance reporting to federal agencies. Accounting information systems are used to extract data that is most relevant to a given application.
General ledgers are where all financial transactions are recorded as either debits or credits. Accounting software automates this process so the accountant's focus is on content review rather than data entry.
Accounts payable and accounts receivable track invoices that come in for business operating expenses, and conversely, keep track of who owes the company for products and services delivered.
Sales and Billing systems interact directly with accounting information systems to ensure that the company knows what products and services it needs to deliver, and to see to it payment is received in a timely manner.
Inventory and Production is tracked through accounting systems to ensure management has a complete picture of production rates and available inventory.
<!- mfunc feat_school ->
Featured Programs:
Sponsored School(s)
Featured Bachelor Programs
SPONSORED SCHOOL(S)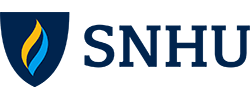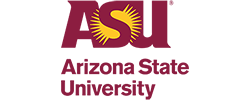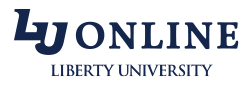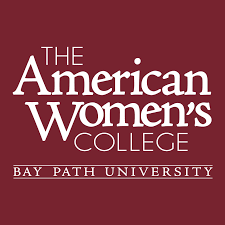 Featured Masters Programs
SPONSORED SCHOOL(S)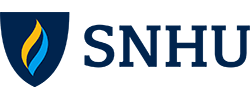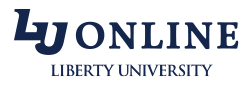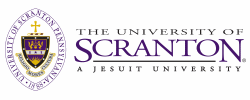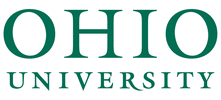 <!- /mfunc feat_school ->
Accounting Information Systems Education and Degrees
Aspiring AIS specialists often pursue a degree in accounting with a minor in information systems or computer science. Alternatively, a major in computer science and a minor in accounting would also be appropriate for many AIS positions. There are also specialized bachelor's programs specific to accounting information systems.
Some schools offer certificates in AIS at both the undergraduate and graduate level. To obtain the certificate along with a bachelor's degree, students would typically need a business major and several additional courses in accounting and auditing. Management accounting courses, which involve preparing graduates to apply accounting data to real world problems, are very helpful to AIS students who will need to apply systems theory to actual business situations.
The information systems coursework at the undergraduate level typically includes classes on database development, system design, and process analysis. These are the more practical courses associated with IT skills. Classes that address topics related to the impact of AIS on business operation will show the interrelationship between business outcomes and the accounting systems they use. Coursework will also explore enterprise management systems, software evaluation and selection based on specified needs, strategic implementation and operational reengineering.
Core courses in business and accounting will include financial accounting, principals of finance, management accounting as well as business system design and analysis.
Certified Information Technology Professional | Certified Internal Auditor
CPAs can earn the Certified Information Technology Professional (CITP) Credential. This is done by demonstrating experience and continuing education in risk assessment, fraud, internal controls, and information management. A four-hour exam, with a $300 exam fee, has recently been added, and beginning 2011 is required for all those seeking the credential.
The Certified Internal Auditor (CIA) designation can also be used to demonstrate AIS competency. It is offered by the Institute of Internal Auditors. CIA candidates must have at least a bachelor's degree and 24 months of experience, or its equivalent, and they must pass four exams. Topics covered by the exams include:
The Internal Audit Activity's Role in Governance, Risk and Control
Conducting the Internal Audit Engagement
Business Analysis and Information Technology
Business Management Skills
There is a $150 fee for each exam, and a $75 registration fee to apply for the program. Ongoing professional training is required to keep up with the changes in this fast-changing field, and the CIA will need 80 hours of continuing education credits every two years.
A more technical certification, the Certified Information Systems Auditor (CISA), is also an option for AIS professionals. Sarbanes-Oxley rules require that auditors certify company IT systems to help ensure sufficient internal controls. CISA certification starts by first gaining five years of on the job experience followed by a 200-question exam, which requires a $425 registration fee. The exams for this program cover a variety of areas of expertise that are all core components of the system certifying processes required under Sarbanes-Oxley:
Process of auditing information systems
Governance and management of information technology
Information systems acquisition, development and implementation
Information systems operations, maintenance and support
Protection of information assets
Continuing education requirements for CISA certification renewal consist of a minimum of 20 hours yearly, with at least 120 hours completed over each three-year renewal period.
What It Can Mean to You: Accounting Information Systems Salaries
Accounting professionals with expertise in AIS will find most positions are available at large corporations, national and regional accounting firms, large non-profit organizations, and within many government agencies. There are also opportunities for those interested in working for themselves, especially by serving as independent consultants to small companies looking to implement and maintain accounting systems.
The US Bureau of Labor Statistics (BLS) is expecting a job growth rate of about 4 percent through 2029, noting that existing and emerging accounting technology and automation represent the biggest sea change in the accounting field in generations.
Rather than diminishing the role of accounting professionals, automation and AI are expected to begin eliminating the more mundane tasks like data entry, while placing a premium on accountants skilled in providing the kind of consultancy and advising services that help corporations maximize the bottom line and reduce tax liabilities.
The average annual salary for accountants and auditors was $73,560 as of May 2020 according to BLS. AIS specialists focused more on computer system design and with degrees in computer science and minors in accounting are likely to see higher salaries that average closer to the top end of the salary range where accountants earn $128,680 or more.
May 2020 U.S. Bureau of Labor Statistics salary and labor market information for Accountants and Auditors is based on national data, not school-specific information. Conditions in your area may vary. Data accessed April 2021.
<!- mfunc search_btn -> <!- /mfunc search_btn ->