In Michigan's economy, manufacturing is king. It's not uncommon for CPAs here to become familiar with how accounting intersects with inventory and logistics, and import/export calculations right off the bat. GM, Ford, Penske, TRW, and the other Motor City corporations that put this state on the map are still thriving, still hungry for talent, and still bringing hundreds of billions of dollars into the local economy according to research firm IBISWorld.
CPAs in the Wolverine State have plenty of choices when it comes to jobs, however. Although the automotive and manufacturing industries remain king, other Fortune 500 businesses like Dow Chemical, Ally Financial, and Kellog dot cities from Battle Creek to Kalamazoo. All of them need top talent in everything from financial analysis to auditing.
<!- mfunc feat_school ->
Featured Programs:
Sponsored School(s)
Featured Bachelor Programs
SPONSORED SCHOOL(S)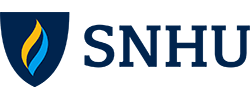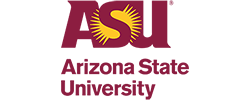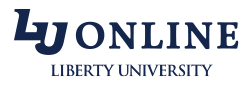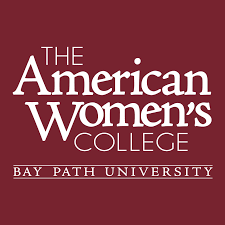 Featured Masters Programs
SPONSORED SCHOOL(S)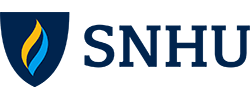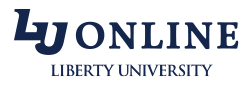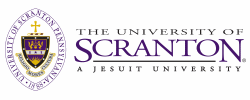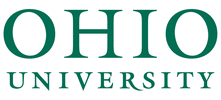 <!- /mfunc feat_school ->
There are thriving traditional international accounting firms, too. According to Crain's Detroit Business Magazine, Plante Moran, Deloitte, and PwC are the three largest firms in the state. Most of the big firms are concentrated in Oakland and Wayne County, but if you're interested in more boutique shops, you can find them everywhere from the Upper Peninsula to the suburbs of Toledo.
If you are ready to learn how to become a CPA in Michigan today, then the 5 steps you find on this page will get you there. All the best accounting positions are going to require the advanced training and experience it takes to earn your CPA license.
---
1.

Get Your Education

a. Request information from Michigan universities and colleges with accounting programs. In order to be eligible to practice accountancy in Michigan, you need 150 semester hours of college credit and at least a bachelor's degree.

With the standard bachelor's degree in accounting consisting of just 120 semester hours, going on to earn a post-baccalaureate certificate or master's in accounting represents the most tried and tested way to get those 30 additional credits. Many of these programs are available entirely online. You can also find specialized five-year CPA track programs that offer a blended bachelor's and master's curriculum to give you the 150 semester hours you need to meet CPA requirements in Michigan.

b. Make certain that the Michigan Board of Accountancy will accept your college credits. Your school must be accredited by one of the six regional accreditation agencies listed below:

If you attended or graduated from a school outside of the United States, your academic credentials must be evaluated by NASBA International Evaluation Services or a member agency of the National Association of Credential Evaluation Services, Inc.. Choose an agency through their website and request an evaluation.

c. Fulfill Michigan's CPA degree and curriculum requirements. In order to receive a CPA Certificate, you must have 150 total semester hours of college credit and a bachelor's degree with a concentration in accounting. The educational requirement may be met in one of the following ways:

<!- mfunc search_btn -> <!- /mfunc search_btn ->
Method 1: Earn a master's degree in accounting or business administration with:

12 semester hours of graduate level accounting courses (not to include information systems or tax courses)

Method 2: Complete a bachelor's in accounting to earn 120 semester credits along with supplemental courses equal to 30 total semester hours that together include the following:

30 semester hours of accounting courses

Only 6 semester hours may be in taxation

39 additional semester hours, with at least 3 semester hours but not more than 12 semester hours in no fewer than 5 of the following subject areas:

Economics
Business law
Finance
Ethics
Marketing
Management
Statistics
Taxation
Business policy

Courses taken at a 2 year or community college are acceptable
Online and correspondence courses are acceptable if you receive credit for them at an accredited college
CLEP, AP courses and pass/fail courses are acceptable if you receive credit for them at an accredited college
Internships may be used to apply toward the total 150 semester hour requirement but may NOT be used to fulfill the 30 semester hour requirement in accounting or the 39 semester hour requirement in business
---
2.

Take The Uniform CPA Exam

If you have earned a bachelor's degree and completed 120 of the 150 total semester hours of credit, or if you will fulfill these requirements within 30 days of taking the exam, you are eligible to sit for the Uniform CPA Exam.

a. Visit CPA Examination Services (CPAES) website where you can register online or download application forms.

b. Gather the necessary documentation to submit, based upon your matriculation status:
If you have completed all educational requirements:

Submit an official college transcript to CPA Examination Services
Submit payment with certified check or money order to CPA Examination Services or via credit card

If you are still enrolled in college submit the following in addition:

Submit an official college transcript (classes in progress may be listed as such) to Examination Services
Submit a Certificate of Enrollment form completed by your academic institution's registrar
c. Mail the above-mentioned items to: CPA Examination Services – Michigan Coordinator, P.O. Box 198469, Nashville, TN 37219-8469
d. Wait to receive a Notice to Schedule (NTS) the Uniform CPA Exam from the National Association of State Boards of Accountancy (NASBA) by mail, fax or email (depending upon the method you selected when submitting your application)
e. Visit Prometric's website to schedule your test at a Michigan exam site. Centers are available in the following Michigan cities:
Lansing
Grand Rapids
Auburn Hills
Sault Ste Marie
Ann Arbor
Troy
Livonia
f. Show up at least an hour early at your testing site on exam day ready to test.
g. Access your exam scores online at least 48 hours after taking the test or wait for them to be mailed to you.
For detailed information on the Uniform CPA Exam, click here.
---
3.

Gain The Necessary Experience

The next step along the path to becoming a CPA in Michigan is to satisfy the state's experience requirement.

a. Earn one year (2000 hours) of qualifying experience. The career center at your college can assist you in finding suitable experience opportunities. Experience must be verified by a licensed CPA and meet the following qualifications:
Be in academia, government, industry, or public practice
Be at least one calendar year but not more than five calendar years in duration
If experience is gained in academia, you must be an instructor in accounting for at least four academic semesters and teach at least six credit hours per semester of accounting subjects above the elementary level
b. Your experience must include at least one of the following competency/skill areas in order to qualify under Michigan Board of Accountancy rules:
Auditing financial statements
Reviewing financial statements
Compiling financial statements
Attestation
Other auditing leading to an opinion expressed in writing including:

Operational audits
Reviews of internal controls
Compliance audits
Giving opinions on likely financial outcomes

Performing internal audits independently
Performing compliance audits of government contracts and issuing a findings report
Government agency audits and issuing a findings reports
Preparing income tax and nonprofit tax returns
Tax research
Representing a client before the IRS in an audit
Financial forecasts and analyses
Management advisory services that include:

Forensic accounting
Business valuation
Fraud examination

Managing and supervising accounting work and preparation of financial statements for nonprofits and businesses
c. Have your supervising CPA complete the Verification of Qualifying Experience form found within the Online License Application Portal (you must select register if you are a first-time user of the system). Both you and your supervising CPA must sign the form. This form will be submitted with your CPA Application later.
---
4.

Get Your Michigan CPA License

You are now ready to apply for your Michigan CPA Certificate. Make sure that you have completed each of the following steps up to this point:

a. Checklist
Complete 150 semester hours of college education with an accounting concentration
Pass the Uniform CPA Exam.
Satisfy the Board's experience requirement of one year (2000 hours). Have your supervising CPA verify this employment on the Verification of Qualifying Experience form.
b. Apply for your Michigan CPA Certificate in the following manner:
Complete the Michigan CPA Certificate application through the online License Application Portal (you must select register if you are a first-time user of the system)
If you do not have a master's degree in accounting or business administration with a 12 semester hour concentration in accounting, you must complete the 150 Hour Educational Analysis form found in the online License Application Portal
If you took the Uniform CPA Exam in a state other than Michigan, upload certified copies of your exam scores
Additionally, you will be expected to submit the following by mail to the Michigan Department of Licensing and Regulatory Affairs, P.O. Box 30670, Lansing, MI 48909:
A copy of your official college transcript
Payment via check or money order made out to the State of Michigan
c. Await notification from the Board that they have received, reviewed and approved your application
Interstate Reciprocal License
If you hold a CPA certificate or license in another jurisdiction (except the Virgin Islands or Puerto Rico) and wish to practice as a CPA in Michigan, you must meet the following qualifications in order to be able to apply for a reciprocal CPA certificate in Michigan:
Have 150 semester hours of college education
Pass the Uniform CPA Exam
Have at least one year of accountancy experience
If you meet these qualifications, complete the following steps to attain a reciprocal CPA certificate:
Download and complete the Application for CPA Certificate and License/Registration by Reciprocity: US Jurisdictions Only
Complete the Certification of CPA Certificate and Grades (included within application packet). Send this to the state that holds your CPA license for them to complete and return to the Michigan Board of Accountancy.
Include check or money order payable to State of Michigan
Mail the above to: Michigan Department of Licensing and Regulatory Affairs, P.O. Box 30670, Lansing, MI 48909
If your CPA license was issued in Puerto Rico or the Virgin Islands, it is not considered to be substantially equivalent to Michigan, and you must complete the regular licensure requirements.
---
5.

Stay Current Through Continuing Professional Education in Michigan

The Michigan Board of Accountancy requires that CPAs complete continuing professional education (CPE) hours annually in order to maintain licensure.

a. Complete 40 CPE hours every year
8 CPE hours must be in accounting and auditing subjects
No more than 20 CPE hours may be earned from self-study
2 CPE hours must be in ethics
One year's CPE requirement in each category may be carried over to the next year
b. Earn CPE hours through approved program formats, including:
Group programs that include:

Written certification of attendance is given
College non credit courses – 1 semester hour equals 1 CPE hour
College credit courses – 1 semester hour equals 15 CPE hours

Instructing:

Working as an instructor, teacher, speaker, discussion leader or lecturer
One hour of instructing equals 3 CPE hours
Instructing may not account for more than 20 CPE hours per year

Self study programs that:

Provide certification of completion
Includes approved subject matter (see Step 3 below)
You may not earn more than 20 CPE hours each year from self study
Enroll in these approved CPE subjects
Auditing
Accounting
Information technology
Management advisory services
Economics
Mathematics, statistics, quantitative applications in business and probability
Business law
Finance
Professional ethics for CPAs
Business management
Business valuation
Financial advisory services
Taxation
Other subjects that contribute to a CPA's professional competence
Find approved CPE through:
Accredited Michigan colleges and universities
c. Maintain records of your CPE for at least 4 years, including:
Title of program
Sponsor of program
Dates of attendance
Content description
Written certification from sponsor validating information and attendance
d. Report CPE yearly when you renew your license, using the online License Renewal Portal (you must select register if you are a first-time user of the system)
Now that you're a CPA in Michigan
Well done! You are now a certified, licensed CPA in Michigan! Think about joining professional accounting organizations, including the American Institute of CPAs (AICPA) and the Michigan Society of Certified Public Accountants. Both of these organizations offer valuable services to their members, such as continuing education programs, professional development, guidance and networking opportunities.
Also, think about specializing! Possibilities for accounting specializations within Michigan include management accounting, forensic accounting, information technology auditing and taxation.
<!- mfunc search_btn -> <!- /mfunc search_btn ->