Steps to Becoming an Accountant in Michigan
The Michigan Board of Accountancy issues licenses to candidates with the dedication and discipline needed to become certified public accountants. CPA candidates need a bachelor's degree at minimum with a total of 150 semester hours of college credit, one year of experience, and passing scores on the Uniform CPA exam. Because a bachelor's degree results in just 120 semester hours of college credit, a master's in accounting provides the ideal way to earn the additional credit hours required for a CPA license in Indiana.
All of the "Big Four" international CPA firms have a strong presence in Michigan. PricewaterhouseCoopers (PWC) and Deloitte have offices in Grand Rapids, while Ernst & Young and KPMG have Detroit based offices. The Troy office of CPA professional services and advisory firm, Doeren Mayhew, is also recognized to be a major employer of CPAs in Michigan.
Employment Industries for Michigan's Accountants
Detroit's economic woes are largely part of a story that can now be relegated to the past. Well into the 21st century now, Michigan continues to be a major contributor to the US economy and a significant player in international commerce. As the hub of U.S. auto manufacturing and one of the biggest players in the Big Ag industry, it's no surprise that the three biggest money making industries in the Great Lakes State are still the automobile industry, advanced manufacturing, food and agriculture, and freshwater technology for irrigation and industrial applications.
As home to iconic American companies like General Motors, Chrysler and Ford, Detroit-based accountants often serve as financial controllers, management accountants and auditors within the state's automotive industry.
<!- mfunc feat_school ->
Featured Programs:
Sponsored School(s)
Featured Bachelor Programs
SPONSORED SCHOOL(S)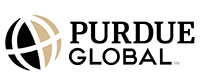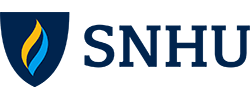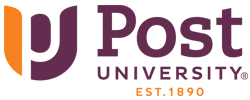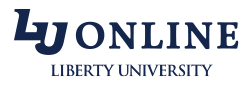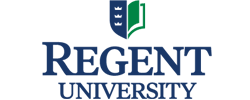 Featured Masters Programs
SPONSORED SCHOOL(S)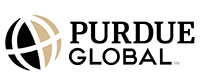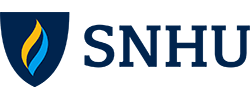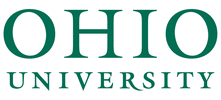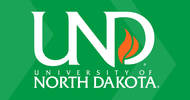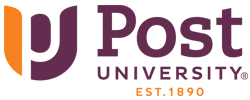 <!- /mfunc feat_school ->
The combined revenue of these and other manufacturing giants—such as The Dow Chemical Co.— has made the manufacturing industry one of the biggest employers of corporate managerial accountants, internal auditors, and financial controllers in the state.
Private sector accountants are also found working in the world headquarters of electronics and vehicle technology giant Delphi, which is located in Troy; and for Dow Corning Corporation, which was originally founded in Midland and is still headquartered there. America's largest electricity transmission company, ITC Holdings Corp, is headquartered in Novi and is recognized as one of the state's major employers of private sector accountants and CPAs specializing in investment analysis.
<!- mfunc search_btn -> <!- /mfunc search_btn ->
Accountants are found working in some capacity in nearly all government agencies in the state, whether municipal, state or federal. Specialized external audit experts work for the Defense Contract Audit Agency, which has offices in both Grand Rapids and Livonia, while fund accounting specialists and accounting clerks work for comptroller and county administrator offices throughout the state.
Salary and Employment Facts about Accountancy in Michigan
The Michigan Department of Technology, Management & Budget (DTMB) expects the number of positions in the accounting field to increase by 9.4% statewide between 2016 and 2026. This rate of growth along with normal changes in the job market should result in an average of 3,520 jobs becoming available each year during this ten-year period.
Job prospects for accountants and auditors are good even outside of Michigan's major metro areas. In fact, according to the US Bureau of Labor Statistics, the nonmetropolitan area of the Lower Peninsula had the fourth highest level of employment for accountants of any non-metro area in the country.
It's also a pretty good state for making a decent living in the accounting field. The median salary for an accountant in Michigan was $65,850 in 2018 according to the BLS. Experienced professionals with CPA licenses in the top 10% of this occupational category earned an average of $111,240.
Salaries for Accountants in Michigan Working in Different Specialized Roles
The 2019 Robert Half Accounting and Finance Salary Guide provides further detail on the salaries associated with specific types of accounting jobs. Salaries for accountants in Detroit are represented in the descriptions below, and ranges shown represent starting salaries for the 25th and 95th percentile for the various job classifications.
Specialized skills, experience, industry credentials, and the size of a company all influence the starting salaries accountants and auditors are offered and where they would fall within the ranges presented. These figures represent base salaries only and do not include incentives like stock options and bonuses, both of which can add significantly to an accountant's yearly take home pay.
Corporate Staff Accountants
In Detroit corporations, staff accountants with as little as a year of experience in the 25th percentile earn close to $50,000, while the top 10percent with just 1-3 years experience can command salaries approaching the six-figure mark.
The top 10 percent of senior accountants and managers in Detroit enjoy salaries well into the six figures:
Manager: $75,488-$140,580
Senior: $63,112-$115,582
1 to 3 years: $48,510-$96,030
Corporate Controllers
Protecting a business' assets through the enforcement of internal controls is a major duty that falls to corporate controllers, whose salaries reflect this level of expertise. In Detroit, starting salaries for these professionals range from $91,080-$205,672, with those at the 50th percentile earning $117,068.
Forensic Accountants
Forensic accounting is among the industry's most highly specialized roles, so it comes as little surprise that starting salaries reflect that level of expertise. In the Detroit area, the starting salary range for these professionals is $75,240-$143,302.
Tax Specialists and Auditors in Public Accounting Firms
CPAs are the backbone of public accounting. Depending on the size of the firm they work for, its scope on the national or international stage, and the specialized industry-specific role the CPAs in their ranks fulfill, salaries for the professionals working for these firms can reach truly impressive levels. For example, directors and senior managers specializing in audit and assurance services in Detroit earn $206,662 in the top five percent, while those who specialize in tax services earn even more at $210,128.
Audit/Assurance Services
Manager: $73,755-$141,075
Senior: $52,718-$100,485
1-3 years' experience: $43,065-$81,922
Tax Services
Manager: $85,388-$162,608
Senior: $59,895-$111,870
1-3 years' experience: $47,272-$90,585
Accountants in Executive Roles
Chief Financial Officers (CFOs) typically come from a background that involved earning a CPA license at some point along the way, and earned their place at the top of the ladder by drawing from their many years of accounting experience. This results in the highest salaries found in the accounting field. The salary range for these professionals in Detroit is $120,038-$492,278, with those at the 50th percentile earning $194,782.
Accountant and Auditor Salaries Throughout Michigan
With a diverse array of rural, suburban, and urban areas covering the upper and lower peninsula areas, there can be a great range of salaries for accountants throughout Michigan. General accountants and auditors in the Midland area had the highest average salary in 2018. The 90th percentile in each area is representative of salaries for experienced accountants, often those with CPA licenses.
Area Name
Employment
Annual Mean Wage
Balance of Lower Peninsula of Michigan nonmetropolitan area
1580
68260
Detroit-Warren-Dearborn
17860
79940
Grand Rapids-Wyoming
4050
68220
Kalamazoo-Portage
980
71970
Lansing-East Lansing
2330
70620
Niles-Benton Harbor
240
64780
Northeast Lower Peninsula of Michigan nonmetropolitan area
370
63920
Northwest Lower Peninsula of Michigan nonmetropolitan area
860
59320
Upper Peninsula of Michigan nonmetropolitan area
590
60320
(This broad classification includes accounting professionals in different areas of specialty, with different credentials, and with varying levels of experience.)
Tax Preparer Salaries Throughout Michigan
Tax preparers in the Kalamazoo-Portage Bay area had by far the highest average salary of those in this profession statewide in 2018 according to the US Bureau of Labor Statistics.
Area Name
Employment
Annual Mean Wage
Detroit-Warren-Dearborn
850
40730
Grand Rapids-Wyoming
-
42110
Lansing-East Lansing
70
42820
Northeast Lower Peninsula of Michigan nonmetropolitan area
40
34340
Salary and employment data compiled by the United States Department of Labor's Bureau of Labor Statistics in May of 2018. Figures represent accumulated data for all areas of specialty within the field of accounting and auditing – https://www.bls.gov/oes/current/oes_mi.htm#13-2011. BLS salary data represents state and MSA (Metropolitan Statistical Area) average and median earnings for the occupations listed and includes workers at all levels of education and experience. This data does not represent starting salaries. Employment conditions in your area may vary.
Salary data for specific job titles sourced from the 2019 Robert Half Salary Guide for Accounting & Finance Professionals – https://www.roberthalf.com/salary-guide/accounting-and-finance. All ranges represent starting salaries at the 25th and 95th percentiles unless otherwise noted, with midpoint figures representing the 50th percentile. Experience, specialty area, credentials, and role all influence where salaries might fall within this range. These base salaries do not include bonuses or other incentives.
Job growth projections sourced from the Michigan Department of Technology, Management & Budget and reported in the U.S. Department of Labor-funded Long Term Occupational Projections (2016-2026) database – https://projectionscentral.com/Projections/LongTerm
All salary and job growth data accessed in May 2019.