The Mississippi State Board of Accountancy is responsible for regulating and licensing certified public accountants who have completed a minimum of a bachelor's degree, 150 semester hours of college credit, one year of work experience, and passing scores on all four sections of the Uniform CPA Exam.
Because a bachelor's degree only consists of about 120 semester hours of college credit, a master's in accounting is one of the best ways to earn the additional credit hours necessary for CPA licensure in Mississippi.
The "Big Four" accounting firm KPMG has an office in Jackson, while other leading firms such as BKD, Horne, and the Kemp Group, all of which are located in Madison, are also big players in accounting in Mississippi.
Find out more about CPA requirements in our step-by-step guide on how to become a CPA in Mississippi.
<!- mfunc feat_school ->
Featured Programs:
Sponsored School(s)
Featured Bachelor Programs
SPONSORED SCHOOL(S)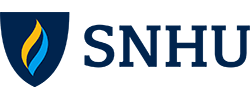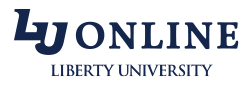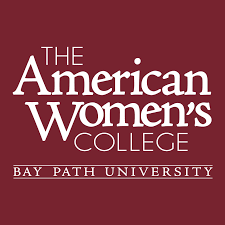 Featured Masters Programs
SPONSORED SCHOOL(S)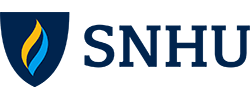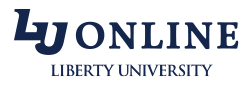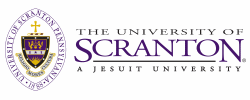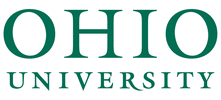 <!- /mfunc feat_school ->
Major Industry Employers of Accountants in Mississippi
According to the Mississippi Department of Agriculture and Commerce, the number one industry in the state is still – you guessed it – agriculture. Big Ag employs about 260,000 people in Mississippi, accounting for nearly a third of the state's workforce, and brings in over $7 billion annually.
<!- mfunc search_btn -> <!- /mfunc search_btn ->
Big Ag is big business, and all those billions of dollars must be accounted for, taxed, and distributed, or otherwise allocated for reinvestment. For this reason, agriculture continues to be the biggest industry employer of cost and capital accountants, internal auditors, and financial controllers in Mississippi.
Canton is home to Nissan North America, where in the global economy of the 21st century imports are actually manufactured right here in America. This has helped put Mississippi on the map as a Midwest leader in facilitating international commerce. As American accountants adopt the International Financial Reporting Standards (IFRS) used around the world, the new generation of accountants more familiar with these standards will find their skills in greater demand in companies that conduct business overseas.
With riverboat casinos and resorts like Beau Rivage Resort & Casino in Biloxi, Island View Casino Resort in Gulfport, and Gold Strike Casino in Robinsonville, gambling is a sizable industry in Mississippi. The American Institute of Certified Public Accountants has established protocols detailed in their Gaming Audit and Accounting Guide, which creates a unique opportunity for specialization among accountants working in the gaming industry.
Mississippi Accountants: Salary and Employment Facts
The Mississippi Department of Employment Security (MDES) identifies accounting as a profession that is currently in-demand, with jobs in this field often making the state's Hot Jobs list. The MDES projects the number of accountants in the state to steadily increase from 7,470 in 2018 to 7,660 in 2028.
According to the Bureau of Labor Statistics, the median salary for an accountants in Mississippi was $60,000 as of May 2020. But there's more to this salary picture…
Salaries for Accountants in Different Specialized Roles
Salaries for accountants can and do vary widely based on industry, experience, CPA designation, role, and more. Fortunately, the BLS also highlights these salaries, so you can get a better idea of your earning power as an accountant in Mississippi.
Keep in mind that the following May 2020 BLS salary stats don't include salary incentives, such as bonuses, that are frequently part of an accountant's salary package, particularly among those in specialized, leadership, and executive roles.
Corporate Staff Accountants, Bookkeepers, and Accounting Clerks
Accountants relatively new to the field usually begin their journey as a corporate staff accountant. In Mississippi, these accounting professionals earn about $28,470, according to the BLS, which represents earners in the 25thpercentile. Once you've gained a few years of experience, you can expect to earn closer to the median level, which is $36,690.
Senior-level corporate accountants and those with significant experience earn salaries that are reflective of the 75th -90th percentile: $47,170 – $59,660.
Forensic Accountants
The prevention and investigation of financial fraud is one of the major duties of forensic accountants, and with this weighty responsibility comes strong salaries to match. Forensic accountants in Mississippi earn about $79,870, which reflects the 75th percentile among the state's accountants and auditors.
Forensic accountants in the state's metro areas usually enjoy strong salaries that are either near or above the state average. For example, in Jackson, they earn about $79,070, while in the Gulfport-Biloxi-Pascagoula metro area, they earn about $92,150.
Controllers and Other Financial Managers
Controllers have one of the most vital job duties in corporate accounting – ensuring policies and procedures are enforced, regulations followed, and assets are protected. So, it comes as no surprise that these professionals earn some of the most impressive salaries in the field of accounting.
As of May 2020, the BLS reports that controllers and other financial managers in Mississippi earned a median salary of $81,650, while those at the upper end of the pay scale (75th – 90th percentile) earned between $117,420 and $160,300.
CPAs and Auditors
CPAs lend their specialty credentials and expertise to the field of public accounting, working for major local accounting firms based in Jackson, as well as national and international firms with offices in the city. Some of the field's top professionals—senior managers and directors, earn some of the highest salaries found in the accounting field.
The BLS reports that in Mississippi, CPAs and auditors earn about $105,230, which reflects the top earners (90thpercentile) among the state's accountants and auditors. In major metro areas, salaries are just as impressive. For example, the Gulfport-Biloxi-Pascagoula metro area, the average salary for these accounting professionals is $112,510.
Accountants in Executive Roles
At the top of the ladder are executives that draw from their years of accounting experience and the expertise that comes with the CPA credentials they earned along the way. For those that have what it takes to fill top executive positions as CFOs, top salaries can be expected.
At the median level, the BLS reports that accounting executives in Mississippi earn $114,160, while those in the 75th percentile earn about $158,090. Reach the ranks of the upper echelon in Mississippi as an accounting executive and you'll earn a salary that exceeds $208,000.
In Jackson, salaries for accounting executives are just as strong. At the median level, they're earning about $121,630, while at the upper end of the pay scale (75th percentile and above) they're earning about $159,050 to well above $208,000.
Accountant and Auditor Salaries in the Rural and Urban Areas of Mississippi
Accountants and auditors in the Gulfport-Biloxi-Pascagoula metro had the highest median salaries in the state, according to the BLS, while those in Northeast Mississippi's non-metro area were among the highest paid at the 90th percentile.
(This broad classification includes accounting professionals in different areas of specialty, with different credentials, and with varying levels of experience.)
Area Name
Employment
Annual median wage
Gulfport-Biloxi-Pascagoula
670
64780
Northeast Mississippi nonmetropolitan area
1170
62900
Northwest Mississippi nonmetropolitan area
310
53250
Southeast Mississippi nonmetropolitan area
630
52200
Southwest Mississippi nonmetropolitan area
330
61090
Tax Preparer Salaries in Mississippi's Rural and Urban Areas
Tax preparer salaries are anything but consistent across the state, with median salaries varying as much as $30,000.
Area Name
Employment
Annual median wage
Northeast Mississippi nonmetropolitan area
-
31560
Southeast Mississippi nonmetropolitan area
-
22540
May 2020 Bureau of Labor Statistics salary and job growth data for Accountants and Auditors, Financial Managers, Bookkeeping, Accounting and Auditing Clerks, and Chief Executives. Figures represent national data, not school specific information. Conditions in your area may vary. Data accessed April 2021.
Job growth projections sourced from the Mississippi Department of Employment Security and reported in the U.S. Department of Labor-funded Long Term Occupational Projections (2018-2028) database – https://projectionscentral.com/Projections/LongTerm.
<!- mfunc search_btn -> <!- /mfunc search_btn ->