Steps to Becoming an Accountant in Mississippi
The Mississippi State Board of Accountancy regulates and licenses certified public accountants. This licensing body holds applicants accountable to standards of education, examination, and experience before licenses are issued. Candidates will be eligible to become licensed certified public accountants after completing a bachelor's degree programs and 150 semester hours of college credit, one year of work experience, and after demonstrating competence through passing scores on all four sections of the Uniform CPA Exam.

 Since a bachelor's degree only consists of about 120 semester hours of college credit, a master's in accounting is one of the best ways to earn the additional credit hours necessary for CPA licensure in Mississippi.
Although "Big Four" accounting firm KPMG has an office in Jackson, other leading firms such as BKD, Horne, and the Kemp Group, located in Madison, employ a greater number of Mississippi's CPAs accumulatively.
Major Industry Employers of Accountants in Mississippi
According to the Mississippi Department of Agriculture and Commerce, the number one industry in the state is still – you guessed it – agriculture. Big Ag employs about 260,000 people in Mississippi, accounting for nearly a third of the state's workforce, and brings in over $7 billion annually.
<!- mfunc feat_school ->
Featured Programs:
Sponsored School(s)
Featured Bachelor Programs
SPONSORED SCHOOL(S)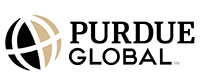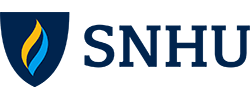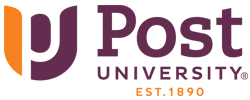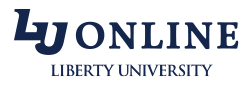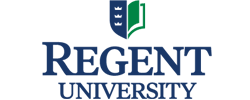 Featured Masters Programs
SPONSORED SCHOOL(S)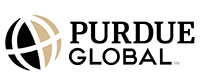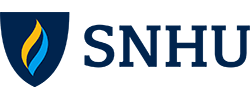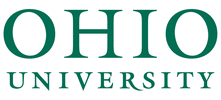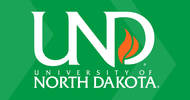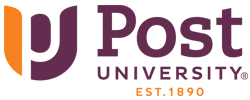 <!- /mfunc feat_school ->
Big Ag is big business, and all those billions of dollars must be accounted for, taxed, and distributed, or otherwise allocated for reinvestment. For this reason, agriculture continues to be the biggest industry employer of cost and capital accountants, internal auditors, and financial controllers in Mississippi.
Canton is home to Nissan North America, where in the global economy of the 21st century imports are actually manufactured right here in America. This has helped put Mississippi on the map as a Midwest leader in facilitating international commerce. As American accountants adopt the International Financial Reporting Standards (IFRS) used around the world, the new generation of accountants more familiar with these standards will find their skills in greater demand in companies that conduct business oversees.
<!- mfunc search_btn -> <!- /mfunc search_btn ->
With riverboat casinos and resorts like Beau Rivage Resort & Casino in Biloxi, Island View Casino Resort in Gulfport, and Gold Strike Casino in Robinsonville, gambling is a sizable industry in Mississippi. The American Institute of Certified Public Accountants has established protocols detailed in their Gaming Audit and Accounting Guide, which creates a unique opportunity for specialization among accountants working in the gaming industry.
Mississippi Accountants: Salary and Employment Facts
The Mississippi Department of Employment Security (MDES) identifies accounting as a profession that is currently in-demand. Among careers that require considerable preparation and have higher salaries, the MDES ranked accounting as number six in Hattiesburg and number eight in Jackson on the department's 2019 Hot Jobs list.
One of the reasons that accounting is considered such a promising field in Mississippi is that the number of positions is increasing. The MDES predicts an increase of 5.5% in the number of accountants in Mississippi between 2016 and 2026, and an average of 600 accounting jobs becoming available each year over this time frame due to growth and normal changes in the workforce.
The average salary for an accountant in Mississippi was $62,850 in 2018 according to the Bureau of Labor Statistics. This agency also reported that accountants with experience earned an average of $97,290 that year.
Salaries for Accountants in Different Specialized Roles
The 2019 Robert Half Accounting and Finance Salary Guide provides further detail on the salaries associated with specific types of accounting jobs.
Ranges shown represent starting salaries in Jackson for the 25th and 95th percentile for each category. This wide range accounts for the many factors that influence how much accountants can earn, including experience, credentials, specialty experience, size of company, and industry.
Keep in mind that salary stats also don't reveal the complete picture for accountants, as salaries in this field are often supplemented with incentives like bonuses and stock options.
Corporate Staff Accountants
Salaries among corporate accountants in Jackson can range from $37,632 for the bottom 25percent with just 1-3 years of experience, all the way to $109,056 among managers in the 95th percentile.
Manager: $58,560-$109,056
Senior: $48,960-$89,664
1 to 3 years: $37,632-$74,496
Corporate Controllers
Controllers have one of the most vital job duties in corporate accounting – ensuring policies and procedures are enforced, regulations followed, and assets are protected. So, it comes as no surprise that these professionals earn some of the most impressive salaries in the field of accounting.
The salary range for corporate controllers in Jackson is $81,024-$201,792, with those in the 50th percentile earning $133,440.
Forensic Accountants
The prevention and investigation of financial fraud is one of the major duties of forensic accountants, and with this weighty responsibility comes some hefty salaries to match. This specialty job title comes with a midpoint starting salary of $70,656 and a salary range of $58,368-$111,168.
Tax Specialists and Auditors in Public Accounting Firms
CPAs lend their specialty credentials and expertise to the field of public accounting, working for major local accounting firms based in Jackson, as well as national and international firms with offices in the city. Some of the field's top professionals—senior managers and directors, earn some of the highest salaries found in the accounting field. At the 90th percentile, CPAs performing audit and assurance work earn $160,320, while those in tax services earn $163,008.
Audit/Assurance Services
Manager: $57,216-$109,440
Senior: $40,896-$77,952
1-3 years' experience: $33,408-$63,552
Tax Services
Manager: $66,240-$126,144
Senior: $46,464-$86,784
1-3 years' experience: $36,672-$70,272
Accountants in Executive Roles
At the top of the ladder are executives that draw from their years of accounting experience and the expertise that comes with the CPA credentials they earned along the way. For those that have what it takes to fill top executive positions as CFOs, top salaries can be expected. The salary range for these professionals is $93,120-$381,888, with those in the 50th percentile earning $151,104.
Accountant and Auditor Salaries in the Rural and Urban Areas of Mississippi
According to the US Bureau of Labor Statistics, accountants and auditors in the Southwest Mississippi nonmetropolitan area had the highest average salary in 2018. The 90th percentile in each area is representative of salaries for experienced accountants licensed as CPAs.
Area Name
Employment
Annual Mean Wage
Gulfport-Biloxi-Pascagoula
760
65100
Northeast Mississippi nonmetropolitan area
960
65310
Northwest Mississippi nonmetropolitan area
330
62340
Southeast Mississippi nonmetropolitan area
510
59230
Southwest Mississippi nonmetropolitan area
270
67290
(This broad classification includes accounting professionals in different areas of specialty, with different credentials, and with varying levels of experience.)
Tax Preparer Salaries in Mississippi's Rural and Urban Areas
Tax preparers in the nonmetropolitan area of Southeast Mississippi earned an average salary that was substantially higher than their colleagues in the rest of the state in 2018.
Area Name
Employment
Annual Mean Wage
Northeast Mississippi nonmetropolitan area
130
22470
Southeast Mississippi nonmetropolitan area
90
26650
Salary and employment data compiled by the United States Department of Labor's Bureau of Labor Statistics in May of 2018. Figures represent accumulated data for all areas of specialty within the field of accounting and auditing – https://www.bls.gov/oes/current/oes_ms.htm#13-2011. BLS salary data represents state and MSA (Metropolitan Statistical Area) average and median earnings for the occupations listed and includes workers at all levels of education and experience. This data does not represent starting salaries. Employment conditions in your area may vary.
Salary data for specific job titles sourced from the 2019 Robert Half Salary Guide for Accounting & Finance Professionals – https://www.roberthalf.com/salary-guide/accounting-and-finance. All ranges represent starting salaries at the 25th and 95th percentiles unless otherwise noted, with midpoint figures representing the 50th percentile. Experience, specialty area, credentials, and role all influence where salaries might fall within this range. These base salaries do not include bonuses or other incentives.
Job growth projections sourced from the Mississippi Department of Employment Security and reported in the U.S. Department of Labor-funded Long Term Occupational Projections (2016-2026) database – https://projectionscentral.com/Projections/LongTerm
All salary and job growth data accessed in May 2019.