The Missouri State Board of Accountancy is charged with licensing CPAs in the state. Becoming a certified public accountant means earning at least 150 semester hours of college credit in a bachelor's degree program or higher, passing all four sections of the Uniform CPA Exam, and gaining a year of field experience.
Since a bachelor's degree only results in about 120 semester hours of college credit, a master's in accounting is one of the best ways to earn the 30 additional credit hours required to become eligible for CPA licensure in Missouri.
CPAs in Missouri hold management and officer positions in business organizations; they provide tax services to the public in independent roles; and they work for local, regional, and even national accounting firms like the Big Four firms of PricewaterhouseCoopers, Deloitte, Ernst & Young, and KPMG, all of which have offices in Kansas City.
In addition to the state's Big Four accounting firms, Missouri is home to top accounting firms like BKD, which has an office in Springfield, and national firm Clifton Gunderson, which has a location in St. Louis.
CPAs with a penchant for finance often pursue specialty certification and enter the world of financial services, where they work for investment firms like Edward Jones, which has offices in St. Louis; Ameriprise Financial, which has locations in Clayton, Chesterfield, and Kansas City; and Morgan Stanley Smith Barney, which has offices in St. Louis and Clayton.
Find out more about CPA requirements in our step-by-step guide on how to become a CPA in Missouri.
<!- mfunc feat_school ->
Featured Programs:
Sponsored School(s)
Featured Bachelor Programs
SPONSORED SCHOOL(S)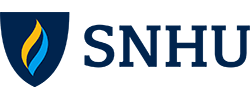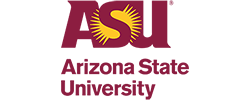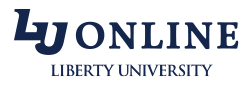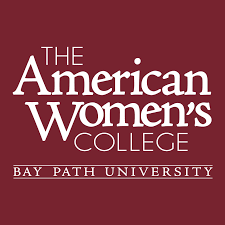 Featured Masters Programs
SPONSORED SCHOOL(S)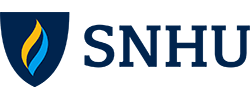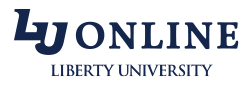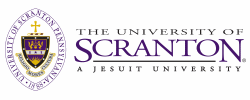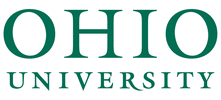 <!- /mfunc feat_school ->
Job Trends for Accountants in Missouri
Ten Fortune 500 companies are headquartered in Missouri, ranking the state within the top half of the country in terms of having the highest concentration of corporate offices for heavy hitters in a number of industries. Big business has always been home to accounting professionals like staff accountants, auditors, controllers, and management accountants. Some of the biggest names in business today are located here, including online mail order prescription provider Express Scripts, Medicaid managed care corporation Centene, and electrical equipment giant Emerson Electric.
<!- mfunc search_btn -> <!- /mfunc search_btn ->
Personal income tax service provider H&R Block has its world headquarters in Kansas City. Interestingly, it's one of the leading employers of private accountants in the state, where they work as internal auditors and controllers to fulfill the corporation's own accounting needs, while at the same time the company's very business is built on employing tens of thousands of public accountants who work as tax preparers in the many H&R Block neighborhood locations worldwide.
Missouri Accountants: Salary and Employment Facts
The Missouri Department of Economic Development expects the number of positions for accountants and auditors in the state to grow by 4.9% between 2018 and 2028. Through a combination of new job growth, natural job turnover, and retirements, the Department projects about 2,870 annual openings in this profession during this ten-year period leading up to 2028.
According to the Bureau of Labor Statistics (BLS), the median salary for accountants and auditors in Missouri was $64,850 as of May 2020.
Salaries for Accountants in Different Specialized Roles
In addition to this general salary stat, the BLS takes a deeper dive into accountant salaries in Missouri, highlighting what they're earning based on a variety of factors, such as role, industry, and job experience.
Note that the following May 2020 BLS numbers feature only base salaries and not salary incentives like bonuses and stock options, both of which can add considerably to an accountant's base salary, particularly those in leadership and executive-level positions.
Corporate Staff Accountants, Bookkeepers, and Accounting Clerks
Those holding corporate staff accountant, bookkeeper, accounting clerk, and similar roles in accounting and just a few years of experience earn about $32,510 in Missouri, which represents earners in the 25th percentile, according to the BLS.
A handful of years of experience means a higher salary of about $39,250, which represents the median level, and those with senior titles and considerable experience earn salaries of about $49,690 – $60,940, which represent those in the 75th – 90th percentile.
Forensic Accountants
The specialized niche that forensic accountants occupy allows them to command top dollar for their services. The BLS reports that these accounting specialists earn about $86,410 in Missouri, which represents the 75th percentile among the state's accountants and auditors.
In metro areas, the average pay for these professionals tends to be even higher. For example, in Kansas City, it's $90,220, while in Jefferson City, it's $107,440.
Controllers and Other Financial Managers
Corporate controllers guide financial decisions and ensure the protection of a company's assets while maintaining strict compliance with regulations, so it's no wonder that controllers earn some of the highest salaries around. As of May 2020, these pros earned a median salary of $127,030 in Missouri. Those in the 75th percentile earned about $165,180, while those at the top end of the pay scale (90th percentile) earned more than $208,000.
In large metro areas like Kansas City and St. Louis, the median salary for controllers is even higher, at $132,990 and $131,530, respectively.
CPAs and Auditors
Tax specialists and auditors in public accounting must come to the table with a specific set of skills and credentials, including the esteemed CPA licensure, so it's no surprise that their salaries are among the highest in the profession.
The BLS reports that CPAs and auditors earn about $110,920 in Missouri, which reflects the top earners (90thpercentile) among all accountants in the state. Average salaries for CPAs are even stronger in many of the state's metro areas, including Kansas City, which reports average earnings of about $113,160 for CPAs.
Accountants in Executive Roles
At the top of the salary pyramid are accounting executives like CFOs, who have climbed the professional ladder by attaining the CPA designation and many years of accounting experience in leadership positions. The BLS reports a median salary of $157,430 for accounting executives in Missouri, while those in the 75th percentile and beyond earn salaries that exceed $208,000.
Salaries for Accountants and Auditors in the Metropolitan and Nonmetropolitan Areas of Missouri
Kansas City enjoys top billing as the state's metro area with the highest salaries for accountants and auditors at nearly every level.
(This broad classification includes accounting professionals in different areas of specialty, with different credentials, and with varying levels of experience.)
Area Name
Employment
Annual median wage
Central Missouri nonmetropolitan area
690
52830
North Missouri nonmetropolitan area
400
55860
Southeast Missouri nonmetropolitan area
1370
51650
Southwest Missouri nonmetropolitan area
280
57400
Tax Preparer Salaries in the Metropolitan and Nonmetropolitan Areas of Missouri
Top salaries for Missouri's tax preparers range anywhere from the upper $50,000s to the lower $70,000s, with St. Louis coming out on top for its pay of tax preparers.
Area Name
Employment
Annual median wage
Central Missouri nonmetropolitan area
130
36490
Southeast Missouri nonmetropolitan area
-
42550
Southwest Missouri nonmetropolitan area
80
40340
May 2020 Bureau of Labor Statistics salary and job growth data for Accountants and Auditors, Financial Managers, Bookkeeping, Accounting and Auditing Clerks, and Chief Executives. Figures represent national data, not school specific information. Conditions in your area may vary. Data accessed April 2021.
Job growth projections sourced from the Missouri Department of Economic Development and reported in the U.S. Department of Labor-funded Long Term Occupational Projections (2018-2028) database – https://projectionscentral.com/Projections/LongTerm.
<!- mfunc search_btn -> <!- /mfunc search_btn ->