Steps to Becoming an Accountant in Missouri
The Missouri State Board of Accountancy is charged with licensing CPAs in the state. Becoming a certified public accountant means meeting education, examination, and experience qualifications prior to licensure that include earning a bachelor's degree at minimum and 150 semester hours of college credit before passing all four sections of the Uniform CPA Exam, and gaining a year of field experience. Since a bachelor's degree will only result in about 120 semester hours of college credit, a master's in accounting is one of the best ways to earn the 30 additional credit hours required to become eligible for CPA licensure in Missouri.
CPAs operate independently providing tax services to the public, hold management and officer positions in business organizations, and are also found working for the "Big Four" international accounting and professional services firms PricewaterhouseCoopers, Deloitte, Ernst & Young, and KPMG, all of which have offices in Kansas City. Top public accounting and advisory firm BKD also has a significant presence in Missouri with its office in Springfield, while National CPA firm Clifton Gunderson has a location in St. Louis.
CPAs with a penchant for finance often pursue further certification and enter the world of financial services where they work for investment firms like Edward Jones with offices in St. Louis; Ameriprise Financial with locations in Clayton, Chesterfield and Kansas City; and Morgan Stanley Smith Barney, which has offices in St. Louis and Clayton.
Job Trends for Accountants in Missouri
Ten Fortune 500 companies are headquartered in Missouri, ranking the state within the top half of the country in terms of having the highest concentration of corporate offices for heavy hitters in a number of industries. Big business is always a big opportunity for accounting professionals who serve as staff accountants, auditors, controllers, and management accountants for some of the biggest names in business today, including online mail order prescription provider Express Scripts, Medicaid managed care corporation Centene, and electrical equipment giant Emerson Electric.
Personal income tax service provider H&R Block has its world headquarters in Kansas City. Interestingly, their corporate headquarters is one of the leading employers of private accountants in the state, where they work as internal auditors and controllers to fulfill the corporation's own accounting needs, while at the same time the company's very business is built on employing tens of thousands of public accountants who work as tax preparers in the many H&R Block neighborhood locations worldwide.
<!– mfunc feat_school –>
Featured Programs:
Sponsored School
Featured Bachelor Programs
SPONSORED LISTINGS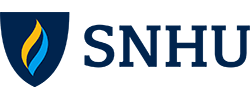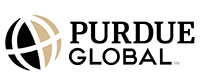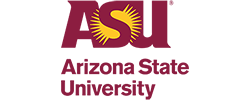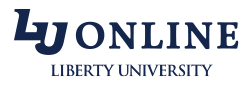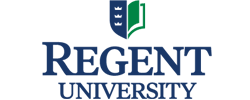 Featured Masters Programs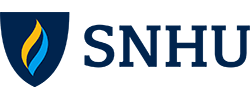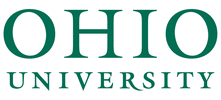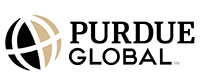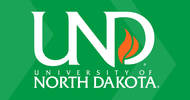 <!– /mfunc feat_school –>
Missouri Accountants: Salary and Employment Facts
The Missouri Department of Economic Development expects the number of positions for accountants in Missouri to increase by about 6% in the ten year period leading up to 2026, with some 2,660 annual openings expected due to job creation and normal changes in the workforce.
<!– mfunc search_btn –> <!– /mfunc search_btn –>
According to the US Department of Labor, the median salary for an accountant in Missouri was $63,640 in 2018. Experienced professionals in the 90th percentile of this occupational category, typically representative of accountants and auditors with CPA licenses, earned an average of $106,000.
Broad classifications like this capture accountants in many different specialized roles and do little to drill down to the kind of specifics anybody with their sights set on the accounting profession would be looking for as they consider the different credentialing options available to them and the different paths they can take. For those details we look to the recruiting and job market research firm, Robert Half.
Salaries for Accountants in Different Specialized Roles
The 2019 Robert Half Accounting and Finance Salary Guide provides ranges that represent starting salaries in St. Louis for the 25th and 95th percentile for each job title. These salary ranges are important for painting a broader picture, particularly in specialized roles, where factors like experience, credentials, specialized skills and, of course, the industry in which they work and organization size all affect how much they can expect to be paid.
Also, not included in salary stats are the potential for added forms of compensation, including stock options and bonuses, both of which can add considerably to an accountant's base salary.
Corporate Staff Accountants
Within the corporate offices located in the glass and steel towers of St. Louis, staff accountants at the manager level earn a midpoint salary of $92,460, while senior-level accountants earn $78,139. Even those with as little as a year of experience can expect $62,310 at the 50th percentile. Ranges for St. Louis based corporate accountants at the various experience levels are shown here:
Manager: $76,631-$142,710
Senior: $64,069-$117,334
1 to 3 years: $49,245-$97,485
Controllers
Corporate controllers in those same downtown St. Louis high-rises guide financial decisions and ensure the protection of a company's assets as well as strict compliance with regulations, so it's no wonder that controllers earn some of the highest salaries around. In St. Louis, these professionals earn between $92,460 and $208,789, with those falling within the 50th percentile earning $118,841.
Forensic Accountants
The specialized niche that forensic accountants occupy allows them to command top dollar for their services. In St. Louis these accounting professionals make between $76,380 and $145,474, with those at the midpoint offered starting salaries of $92,460.
Tax Specialists and Auditors in Public Accounting Firms
Tax specialists and auditors in public accounting must come to the table with a specific set of skills and credentials, typically CPA licensure, so it's no surprise that their salaries reflect this. Directors in the leadership ranks of major public accounting firms in St. Louis earn $131,906 at the 50th percentile in the audit and assurances services area of practice and $134,670 for those providing tax services and consultation.
At other levels of experience, salaries look like this:
Audit/Assurance Services
Manager: $74,872-$143,212
Senior: $53,516-$102,007
1-3 years' experience: $43,717-$83,164
Tax Services
Manager: $86,681-$165,071
Senior: $60,802-$113,565
1-3 years' experience: $47,989-$91,957
Accountants in Executive Roles
At the top of the salary pyramid in St. Louis are accounting executives like CFOs, who earn between $121,856 and $499,736, with the salary midpoint for these executives at $197,734.
Salaries for Accountants and Auditors in the Metropolitan and Nonmetropolitan Areas of Missouri
Accountants and auditors in St. Louis had a substantially higher average salary than their colleagues in the rest of Missouri in 2018 according to the US Department of Labor. The 90th percentile in each area is representative of salaries for experienced accountants with CPA licenses issued through the Missouri Board of Public Accountants.
Area Name
Employment
Annual Mean Wage
Central Missouri nonmetropolitan area
610
59320
North Missouri nonmetropolitan area
390
56420
Southeast Missouri nonmetropolitan area
1210
51250
Southwest Missouri nonmetropolitan area
390
63250
(This broad classification includes accounting professionals in different areas of specialty, with different credentials, and with varying levels of experience.)
Tax Preparer Salaries in the Metropolitan and Nonmetropolitan Areas of Missouri
The salaries for tax preparers varied by more than two fold across the state in 2018 according to the US Department of Labor. Tax preparers in St. Louis had the highest average salary in this occupational category statewide.
Area Name
Employment
Annual Mean Wage
Central Missouri nonmetropolitan area
140
32980
Central Missouri nonmetropolitan area
140
32980
North Missouri nonmetropolitan area
-
32760
Southeast Missouri nonmetropolitan area
-
42210
Salary and employment data compiled by the United States Department of Labor's Bureau of Labor Statistics in May of 2018. Figures represent accumulated data for all areas of specialty within the field of accounting and auditing – https://www.bls.gov/oes/current/oes_mo.htm#13-2011. BLS salary data represents state and MSA (Metropolitan Statistical Area) average and median earnings for the occupations listed and includes workers at all levels of education and experience. This data does not represent starting salaries. Employment conditions in your area may vary.
Salary data for specific job titles sourced from the 2019 Robert Half Salary Guide for Accounting & Finance Professionals – https://www.roberthalf.com/salary-guide/accounting-and-finance. All ranges represent starting salaries at the 25th and 95th percentiles unless otherwise noted, with midpoint figures representing the 50th percentile. Experience, specialty area, credentials, and role all influence where salaries might fall within this range. These base salaries do not include bonuses or other incentives.
Job growth projections sourced from the Missouri Department of Economic Development and reported in the U.S. Department of Labor-funded Long Term Occupational Projections (2016-2026) database – https://projectionscentral.com/Projections/LongTerm
All salary and job growth data accessed in May 2019.