Steps to Becoming an Accountant in Montana
Montana is counted among only a handful of states that has a two-tier CPA licensing process. Once CPA candidates complete 150 semester hours of college credit, earn a bachelor's degree at minimum, and pass the Uniform CPA Exam, they are granted a certificate, but do not have full practice rights. Becoming a fully licensed CPA with a permit to practice, which legally grants practice rights independent of oversight, comes once candidates have fulfilled the Montana Board of Public Accountants' experience requirement of one year of public, governmental, or academic accounting. 

 Because a bachelor's degree will only result in about 120 semester hours of college credit, aspiring CPAs often enroll in a master's degree program in accounting to earn the full 150 semester hours required for a CPA license at the same time they are satisfying the experience requirement.
CPAs in Montana are found working for CPA firms and in private industry in many different areas of specialty that include audit and attestation, financial control, and risk management. Big Four international CPA firm KPMG has offices in Billings and Helena, and nationally recognized public accounting firm, Moss Adams, also has a regional office located in Billings.
The corporate headquarters of payroll outsourcing company, Avitus Group, which is a leading employer of tax specialists, is located in Billings. Fortune 200 diversified energy company, Cenex Harvest State Cooperatives (CHS) with its corporate offices in Laurel, is one of the single biggest private employers of accountants in the state. CHS retains financial controllers, cost and capital accountants as part of its corporate staff as well as accountants trained in sustainability management practices responsible for helping maintain compliance with EPA regulations. The headquarters of First Interstate Bank is located in Billings, and is a major employer of managerial accountants in the state. The State of Montana's government offices in Helena employ fund accounting specialists in all state and municipal agencies, including Health and Human Services, Labor and Industry, and Military Affairs.
<!- mfunc feat_school ->
Featured Programs:
Sponsored School(s)
Featured Bachelor Programs
SPONSORED SCHOOL(S)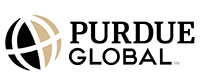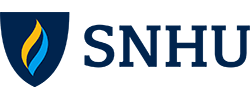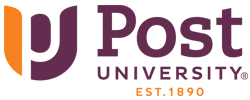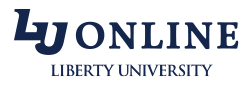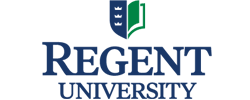 Featured Masters Programs
SPONSORED SCHOOL(S)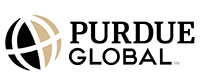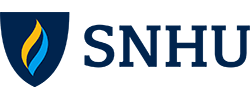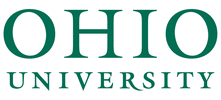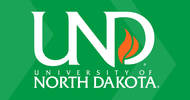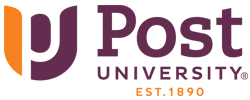 <!- /mfunc feat_school ->
Montana Accountants: Salary and Job Trends
The Montana Department of Labor and Industry expects that the field of accounting will generate a large number of high paying jobs between 2017 and 2027. Accountants ranked fourth by two different measures that examined the number of projected job openings in the state during this period:
Occupations that pay over $65,000 a year
Occupations that require a bachelor's degree or higher
<!- mfunc search_btn -> <!- /mfunc search_btn ->
As home to Glacier and Yellowstone, two of the country's most visited national parks, it may come as no surprise that the hospitality and tourism industry is among the top employers of accountants in the state. What might be surprising, however, is that the physical engineering/biological research industry is also counted among the top areas of employment, with agencies like the U.S. Fish and Wildlife Service in Missoula and the Montana State University Department of Animal and Range Sciences in Bozeman requiring the lion's share of accounting services. Insurance agencies and brokerage firms get a notable mention too, with G.E. Capital in Billings, Gallagher Bassett claims company in Missoula, and CUSO Financial Services, LP in Bozeman counted among the major employers of accountants in the state.
The US Bureau of Labor Statistics points to the Southwest Montana Metropolitan area as having the fourth highest concentration of accounting positions in all rural reporting areas in the country.
The median salary for an accountant in Montana was $61,460 in 2018 according to the US Department of Labor. Accountants in the top 10% of this occupational category earned an average of $102,920 that year.
Salaries for Accountants in Different Specialized Roles
The 2019 Robert Half Accounting and Finance Salary Guide provides further detail on the salaries associated with specific types of accounting jobs.
Ranges shown represent starting salaries in Billings for the 25th and 95th percentile, illustrating how experience, specialty credentials, industry, and company size all play a role in what accountants and auditors can expect to earn.
Further, the following salaries do not include all forms of compensation like bonuses and stock options, both of which can add considerably to an accountant's total compensation package.
Corporate Staff Accountants in Financial Services
Corporate accounting is competitive and often comes with equally competitive salaries for accountants in Billings. The top five percent of management-level corporate staff accountants earn salaries of $117,576, while top paying jobs at the senior level come with a starting salary of $96,669.
Manager: $63,135-$117,576
Senior: $52,785-$96,669
1 to 3 years: $40,572-$80,316
Corporate Controllers
Corporate controls call for professionals with the most meticulous mind for regulatory compliance and internal processes so it comes as no surprise that the salary range is considerably higher than what staff accountants in the same companies would expect to earn.
In Billings, corporate controllers are offered starting salaries within the range of $76,176 and $172,017, with the midpoint at $97,911.
Forensic Accountants
After earning a master's in accounting, forensic accountants spend years honing a unique skillset – part-accountant and part-investigator, and their salary range reflects this. In Billings they command between $62,928 and $119,853, with a midpoint starting salary offer of $76,176.
Tax Specialists and Auditors in Public Accounting Firms
The star players of public accounting – CPAs – can command huge paychecks at the senior manager/director level. In Billings, the midpoint salary for public accountants in audit and assurance services is $108,675, while for those in tax services, it's $110,952.
At the 95th percentile, salaries are even more impressive, coming in at $175,743 for those performing tax services and $172,845 for those specializing in audit and assurance.
Even with less experience salaries for public accountants in Billings are quite impressive:
Audit/Assurance Services
Manager: $61,686-$117,990
Senior: $44,091-$84,042
1-3 years' experience: $36,018-$68,517
Tax Services
Manager: $71,415-$135,999
Senior: $50,094-$93,564
1-3 years' experience: $39,537-$75,762
Accountants in Executive Roles
No surprise here—CFOs are among the most generously paid executives that typically come from an accounting background. The salary range for these professionals in Billings is $100,395-$411,723, with the midpoint at $162,909.
Salaries for Accountants and Auditors in Montana's Metro and Non-Metro Areas
According to the US Department of Labor, accountants and auditors in the nonmetropolitan part of Great Falls had the highest salaries in 2018. The 90th percentile in each area is representative of salaries for experienced accountants with CPA licenses issued through the Montana Board of Public Accountants.
Area Name
Employment
Annual Mean Wage
East-Central Montana nonmetropolitan area
320
60910
Southwest Montana nonmetropolitan area
1370
61900
West Montana nonmetropolitan area
330
71690
(This broad classification includes accounting professionals in different areas of specialty, with different credentials, and with varying levels of experience.)
Salaries for Tax Preparers in Billings and the Nonmetropolitan Area of Southwestern Montana
Tax preparers in the West Montana non-metropolitan area had the highest average salary in Montana in 2018 according to the US Department of Labor.
Area Name
Employment
Annual Mean Wage
West Montana nonmetropolitan area
60
45640
Salary and employment data compiled by the United States Department of Labor's Bureau of Labor Statistics in May of 2018. Figures represent accumulated data for all areas of specialty within the field of accounting and auditing – https://www.bls.gov/oes/current/oes_mt.htm#13-2011. BLS salary data represents state and MSA (Metropolitan Statistical Area) average and median earnings for the occupations listed and includes workers at all levels of education and experience. This data does not represent starting salaries. Employment conditions in your area may vary.
Salary data for specific job titles sourced from the 2019 Robert Half Salary Guide for Accounting & Finance Professionals – https://www.roberthalf.com/salary-guide/accounting-and-finance. All ranges represent starting salaries at the 25th and 95th percentiles unless otherwise noted, with midpoint figures representing the 50th percentile. Experience, specialty area, credentials, and role all influence where salaries might fall within this range. These base salaries do not include bonuses or other incentives.
Job growth projections sourced from the Montana Department of Labor and Industry and reported in the U.S. Department of Labor-funded Long Term Occupational Projections (2016-2026) database – https://projectionscentral.com/Projections/LongTerm
All salary and job growth data accessed in May 2019.