Steps to Becoming an Accountant in New Hampshire
A bachelor's degree at minimum with 150 semester hours of college credit, one year of supervised experience, and passing scores on all parts of the Uniform CPA exam are the standard requirements for a CPA license, which expands practice privileges to include auditing and attestation services. This also creates opportunities to work with some of the world's biggest CPA firms, among which is U.S. based "Big Four" firm, Ernst & Young, which has offices in Manchester. Local and regional accounting firms throughout New Hampshire, such as Advisory Business Services, Inc in Amherst and Feeley & Driscoll in Nashua, employ CPAs who provide business consultation, estate planning, and tax services. 

Because a bachelor's degree consists of just 120 semester hours of college credit, a master's in accounting serves as the most common way to earn the 30 additional credit hours required for a CPA license in New Hampshire.
Many multinational corporations call New Hampshire home and are among the state's leading employers of corporate managerial accountants, financial controllers, internal auditors, and cost and capital accountants. The corporate headquarters of outdoor equipment outfitters, Timberland, are located in Stratham, and Eastern Mountain Sports has headquarters in Nashua. C&S Wholesale Grocers in Keene and the former Fortune 500 Company, Fisher Scientific International located in Hampton, are also major employers of accountants in New Hampshire.
<!- mfunc feat_school ->
Featured Programs:
Sponsored School(s)
Featured Bachelor Programs
SPONSORED SCHOOL(S)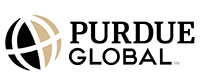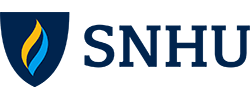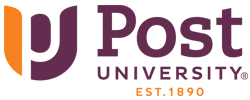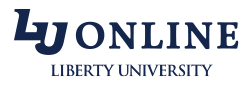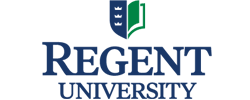 Featured Masters Programs
SPONSORED SCHOOL(S)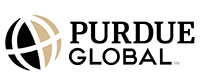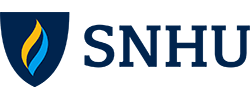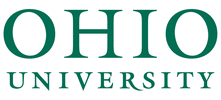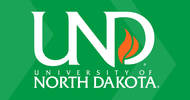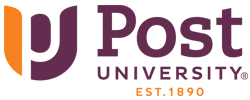 <!- /mfunc feat_school ->
New Hampshire Accountants: Salary and Employment Facts
The New Hampshire Bureau of Economic and Labor Information expects a growth rate of 9.8% in the number of accounting jobs in the state between 2016 and 2026. This along with normal changes in the job market will create approximately 530 openings for accountants statewide each year.
<!- mfunc search_btn -> <!- /mfunc search_btn ->
For the most part, those are all stable, well-paying positions. According to the US Bureau of Labor Statistics, accountants in New Hampshire earned an average annual salary of $72,690 as of May 2018. Metropolitan areas such as Manchester or Portsmouth reported higher average salaries, $77,690 and $74,320 respectively. Accounting professionals in Portsmouth who were in the 90th percentile of salary earners made $101,510 on average that year.
This is a good range to consider, but it's a broad classification of accounting and auditing professionals that the Bureau includes in their estimates. For anybody with a clear picture in their head as to which path they will be taking, salary information needs to be more job-specific. Weather it's going to be earning a straight master's in accounting, pursuing CPA licensure and going to work independently or for a major public accounting firm, or earning an MBA with an accounting concentration and taking on a role in a corporate setting that could eventually lead to an upper-level management position, accounting students need numbers that line up with the role they'll be taking on and the industry in which they'll be working.
Salaries for Accountants in Different Specialized Roles
The 2019 Robert Half Accounting and Finance Salary Guide provides that information. Depending on the exact title, requirements, experience, credentials, and industry in which an accountant is working, there can be significant differences in the expected salaries.
For each of the job title shown below, ranges represent starting salaries in the 25th and 95th percentiles for the Manchester area. Bonuses and stock options can add even more to these salaries.
Corporate Staff Accountants
Corporate accountants in Manchester can earn well into the six figures, particularly when they achieve manager status. In fact, the median salary among corporate staff accountant managers here is $103,040.
Manager: $85,400-$159,040
Senior: $71,400-$130,760
1 to 3 years: $54,880-$108,640
Corporate Controllers
Controllers bring years of accounting and business management experience to corporations to ensure the integrity of internal controls—more specifically, the integration and enforcement of internal controls to ensure fiscal responsibility. The salary range for corporate controllers in Manchester reflects this level of expertise: $103,040-$232,680.
Forensic Accountants
Forensic accountants are among a unique group of highly specialized accountants, and their salary range reflects the fact that they occupy a unique niche in the accounting profession, with skills that are as important as they are rare: $85,120-$162,120. Even those in the 50th percentile in the Manchester area command an impressive starting salary of $103,040.
Tax Specialists and Auditors in Public Accounting Firms
Public accounting firms offer a place for accountants to perfect their skills as tax consultants and external auditors, contracted or otherwise working on retainer for large corporations who need outside eyes on their financial statements. The best way to set yourself apart from the pack and earn a top salary in public accounting is by achieving the esteemed CPA certification and then rising through the ranks to achieve senior manager/director status.
In Manchester, these highly skilled pros in the 95th percentile earn $233,800 in audit and assurance services and $237,720 in tax services. Salaries are also impressive here at lower levels of experience:
Audit/Assurance Services
Manager: $83,440-$159,600
Senior: $59,640-$113,680
1-3 years' experience: $48,720-$92,680
Tax Services
Manager: $96,600-$183,960
Senior: $67,760-$126,560
1-3 years' experience: $53,480-$102,480
Accountants in Executive Roles
Among the professionals with accounting backgrounds and CPA licensure that can make their way onto an executive team, it's the CFO who enjoys the top salaries. In Manchester, the salary range for a chief financial officer is $135,800-$556,920, with a midpoint starting salary of $220,360.
Accounting Salaries in Cities and Non-Metro Areas Throughout New Hampshire
The difference in salaries can be accounted for mostly by location, experience and CPA licensure. North New Hampshire's nonmetropolitan earnings report published by the US Department of Labor in 2018 shows an average annual salary of $60,580. Manchester-based accountants earned an average salary of $77,690.
The following table shows salary data from the 2018 Bureau of Labor Statistics report on accountants in New Hampshire.
Area Name
Employment
Annual Mean Wage
Central New Hampshire nonmetropolitan area
780
64530
Northern New Hampshire nonmetropolitan area
140
60580
Portsmouth, NH-ME
730
74320
West Central-Southwest New Hampshire nonmetropolitan area
700
71730
(This broad classification includes accounting professionals in different areas of specialty, with different credentials, and with varying levels of experience.)
Tax Preparer Salaries in New Hampshire
Tax preparers in New Hampshire earned an average of $44,190 a year according to the US Department of Labor's 2018 report. The average salary for tax preparers in non-urban areas was significantly higher according to US Bureau of Labor Statistics data (2018).
Area Name
Employment
Annual Mean Wage
Dover-Durham, NH-ME
30
37620
West Central-Southwest New Hampshire nonmetropolitan area
90
50760
Salary and employment data compiled by the United States Department of Labor's Bureau of Labor Statistics in May of 2018. Figures represent accumulated data for all areas of specialty within the field of accounting and auditing https://www.bls.gov/oes/current/oes_nh.htm#13-2011. BLS salary data represents state and MSA (Metropolitan Statistical Area) average and median earnings for the occupations listed and includes workers at all levels of education and experience. This data does not represent starting salaries. Employment conditions in your area may vary.
Salary data for specific job titles sourced from the 2019 Robert Half Salary Guide for Accounting & Finance Professionals – https://www.roberthalf.com/salary-guide/accounting-and-finance. All ranges represent starting salaries at the 25th and 95th percentiles unless otherwise noted, with midpoint figures representing the 50th percentile. Experience, specialty area, credentials, and role all influence where salaries might fall within this range. These base salaries do not include bonuses or other incentives.
Job growth projections sourced from the New Hampshire Bureau of Economic and Labor Information and reported in the U.S. Department of Labor-funded Long Term Occupational Projections (2016-2026) database – https://projectionscentral.com/Projections/LongTerm
All salary and job growth data accessed in May 2019.