Steps to Becoming an Accountant in North Carolina
For those aspiring to become certified public accountants, a bachelor's degree at minimum, a total of 150 semester hours of college credit, supervised experience, and passing scores on both the Uniform CPA Exam and the North Carolina Accountancy Statutes and Rules exam are all prerequisites for licensure through the North Carolina State Board of CPA Examiners. Because a bachelor's degree generally results in about 120 semester hours of college credit, a master's in accounting provides the ideal way to earn the additional credit hours required to qualify for a CPA license in North Carolina. Big Four accounting firm, Deloitte, has offices in Charlotte, while Ernst & Young has locations in Charlotte, Greensboro, and Raleigh.
The state's Research Triangle Park area is situated between three of the state's largest universities: Duke University in Durham, Raleigh's North Carolina State University, and the University of North Carolina at Chapel Hill. This area is home to 170 international companies, all of which retain staff accountants, budget analysts, internal auditors, controllers, and management accountants. Among the major employers of accounting professionals in this area is information technology company, Cisco Systems; financial giant, Credit Suisse; and the pharmaceutical company, Merck BioManufacturing Network.
<!- mfunc feat_school ->
Featured Programs:
Sponsored School(s)
Featured Bachelor Programs
SPONSORED SCHOOL(S)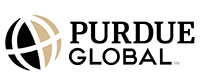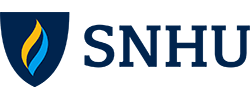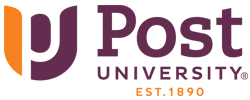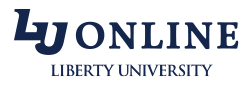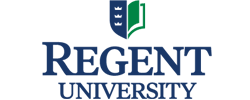 Featured Masters Programs
SPONSORED SCHOOL(S)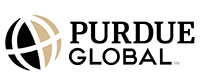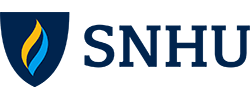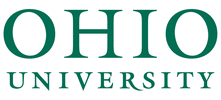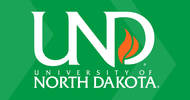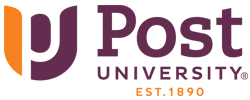 <!- /mfunc feat_school ->
Actuarial accountants and statisticians lend their expertise to the Center for Health Statistics of the Centers for Disease Control and Prevention, as well as to the Statistical and Applied Mathematical Sciences Institute, both also located within Research Triangle Park.
<!- mfunc search_btn -> <!- /mfunc search_btn ->
Employment Industries for Accountants in North Carolina
North Carolina's economy is driven by a combination of both the traditional agricultural, industrial and advanced manufacturing bases it has always been known for and the high-tech companies that now call the Tar Heel state home. Aviation and aerospace, automotive transportation, biotechnology, commercial agriculture, and financial services are leading the way here – and also serving as the leading employment sectors for accounting professionals.
Six of the world's top 10 aerospace and defense companies have operations in North Carolina, including Cessna's service center in Greensboro, Honeywell's operations plant in Rocky Mount, and the headquarters of defense products company General Dynamics Armament and Technical Products located in Charlotte. 
Together, these corporations form a sector that offers unique opportunities for cost and capital accountants, budget analysts, and even government accountants who play a vital role in tracking the allocation of public funds going to the contractors the Department of Defense turns to for advanced weapons systems and hardware.
North Carolina is also among the top financial centers in the nation, home to headquarters of many banking and financial services firms. Among them are the state's top employers of controllers, forensic accountants, auditors and corporate staff accountants, including BB&T headquartered in Winston-Salem, Bank of America with headquarters in Charlotte, and investment firms TIAA-CREF and Wachovia, both also headquartered in Charlotte.
North Carolina Accountants: Salary and Employment Facts
In the ten-year period between 2016 and 2026, the North Carolina Department of Commerce expects a job growth rate of 13.8% in the accounting field.
The US Bureau of Labor Statistics' 2018 salary report showed that accountants and auditors in North Carolina bring in an average of $45,460 a year. The actual number can vary considerably based on experience, specialization, the size or the firm they work for, location, and most of all, CPA licensure.
Accounting professionals at the high end, earning within the 90th percentile, are typically those with years of experience, and more often than not, CPA licensure. For example, the top 10 percent of Wilmington-based accountants earned an average salary of $108,630 according to the Bureau's 2018 report.
Salaries for Accountants in North Carolina Working in Different Specialized Roles
Not all accounting jobs are the same, and the neither are the salaries they earn. The 2019 Robert Half Accounting and Finance Salary Guide provides more job-specific information on the salaries associated with specific types of accounting roles. Ranges shown represent starting salaries in Raleigh for the 25th and 95th percentiles.
While these salaries provide a general idea of an accountant's earning potential in a given specialty, it doesn't take into account the host of factors that influence salaries in this field, including experience level, specialty credentials or skills, the size of a corporation or business, and incentives like bonuses and stock options.
Corporate Staff Accountants
The corporate arena is home to a wide array of accounting professionals of nearly every skill and experience level, from entry-level staff accountants to managers of entire accounting departments. What's particularly impressive about salaries for corporate staff accountants is that even those with as little as a year or two of experience can earn as much as $100,880.
Manager: $79,300-$147,680
Senior: $66,300-$121,420
1 to 3 years: $50,960-$100,880
Controllers
The oversight of a company's checks and balances and internal controls requires accountants with a specific and highly specialized skillset, which is why controllers enjoy some of the highest salaries among accountants in Raleigh. The salary range for these professionals is $95,680-$216,060, with those in the 50th percentile earning $122,980.
Forensic Accountants
The investigation of accounting records for the purposes of criminal or civil investigations is one of the major job duties of forensic accountants, so it's no surprise that these specialized accounting professionals enjoy a salary range of $79,040-$150,540, with the midpoint salary at $95,680.
With increased federal regulatory scrutiny on accounting practices, forensic accountants, in particular, will continue to see strong demand for the specialized services they provide.
Tax Specialists and Auditors in Public Accounting Firms
The stars of the show in public accounting are the CPAs who perform tax and audit/assurance services, bringing skills to the table that make them a valuable addition to the field and a must for the companies and wealthy individuals who retain their services. At the director level, CPAs in large public accounting firms in Raleigh earn a median salary of $136,500 performing audit and assurance services and $139,360 performing tax services. At the top end of the scale in the 95th percentile they earn $217,000 and $220,740 respectively.
At lower levels, you'll often find non-certified public accountants are still able to bring in strong salary offers:
Audit/Assurance Services
Manager: $77,480-$148,200
Senior: $55,380-$105,560
1-3 years' experience: $45,240-$86,060
Tax Services
Manager: $89,700-$170,820
Senior: $62,920-$117,520
1-3 years' experience: $49,660-$95,160
Accountants in Executive Roles
The highest earners in the executive accounting team are usually CFOs with accounting credentials that include CPA licensure. The salary range for Raleigh-based CFOs is $126,100-$517,140, with those in the 50th percentile commanding a truly impressive $204,620.
Accounting Salaries in North Carolina's Major Cities and Non-Metro Areas
Some accountants working outside of urban areas can still make good money. Accountants and auditors in the Piedmont area, for example, earned an average salary of $69,390 in 2018 according to the Bureau of Labor Statistics (BLS).
The following BLS table outlines 2018 salary and employment data for North Carolina-based accountants across metropolitan and nonmetropolitan areas of the state.
Area Name
Employment
Annual Mean Wage
Charlotte-Concord-Gastonia
12650
82200
Durham-Chapel Hill
2770
81100
Greensboro-High Point
2660
78680
Hickory-Lenoir-Morganton
590
73980
Mountain North Carolina nonmetropolitan area
500
67220
Northeast Coastal North Carolina nonmetropolitan area
330
66910
Piedmont North Carolina nonmetropolitan area
1180
69390
Southeast Coastal North Carolina nonmetropolitan area
1000
72050
(This broad classification includes accounting professionals in different areas of specialty, with different credentials, and with varying levels of experience.)
Tax Preparer Salaries in North Carolina's Major Cities and Non-Metro Areas
As of 2018, the average annual salary for tax preparers in North Carolina was $45,460 according to the US Bureau of Labor Statistics. At $101,030 a year, those in the top ten percent earned more than many general accountants nationwide.
Salaries for tax preparers in urban areas tend to be higher than for their counterparts in nonmetropolitan areas. The average salary for tax preparers in Southeastern North Carolina was $27,880 in 2018, while those in Asheville earned $58,560 on average.
The table below shows 2018 tax preparer salary data for professionals working in North Carolina's metropolitan and non-metro areas.
Area Name
Employment
Annual Mean Wage
Charlotte-Concord-Gastonia
440
51830
Greensboro-High Point
80
22910
Hickory-Lenoir-Morganton
50
37840
Mountain North Carolina nonmetropolitan area
-
23520
Piedmont North Carolina nonmetropolitan area
70
33320
Southeast Coastal North Carolina nonmetropolitan area
-
27880
Salary and employment data compiled by the United States Department of Labor's Bureau of Labor Statistics in May of 2018. Figures represent accumulated data for all areas of specialty within the field of accounting and auditing – https://www.bls.gov/oes/current/oes_nc.htm#13-2011. BLS salary data represents state and MSA (Metropolitan Statistical Area) average and median earnings for the occupations listed and includes workers at all levels of education and experience. This data does not represent starting salaries. Employment conditions in your area may vary.
Salary data for specific job titles sourced from the 2019 Robert Half Salary Guide for Accounting & Finance Professionals – https://www.roberthalf.com/salary-guide/accounting-and-finance. All ranges represent starting salaries at the 25th and 95th percentiles unless otherwise noted, with midpoint figures representing the 50th percentile. Experience, specialty area, credentials, and role all influence where salaries might fall within this range. These base salaries do not include bonuses or other incentives.
Job growth projections sourced from the North Carolina Department of Commerce and reported in the U.S. Department of Labor-funded Long Term Occupational Projections (2016-2026) database – https://projectionscentral.com/Projections/LongTerm.
All salary and job growth data accessed in May 2019.