Steps to Becoming an Accountant in North Dakota
CPAs working in the state are regulated by the North Dakota State Board of Accountancy, which requires candidates to earn 150 semester hours of college credit and a bachelor's degree at minimum, as well as passing scores on the Uniform CPA Exam and a year of professional accounting experience prior to licensure. Since most bachelor's programs consist of approximately 120 semester hours of college credit, a master's in accounting provides the perfect path to earning the 30 additional credit hours required for a CPA license in North Dakota. Although none of the "Big Four" international accounting firms have offices in North Dakota, other major national and regional firms do. CPAs work with Eide Bailly LLP, one of the top 25 CPA firms in the nation, which has offices in Fargo and Bismarck. Software giant Microsoft has recently established an Executive Briefing Center in Fargo where the Microsoft Finance Operations team retains CPAs who work as controllers, auditors and management accountants.
<!– mfunc feat_school –>
Featured Programs:
Sponsored School
Featured Bachelor Programs
SPONSORED LISTINGS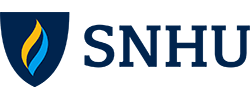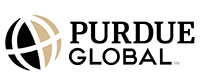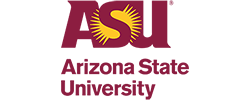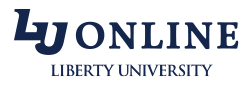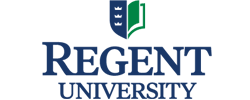 Featured Masters Programs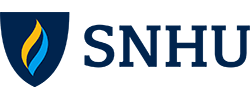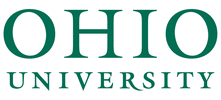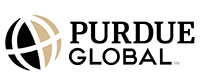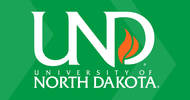 <!– /mfunc feat_school –> <!– mfunc search_btn –> <!– /mfunc search_btn –>
Salaries and Top Industries for North Dakota Accountants
The Bakken surge has boosted economic growth statewide and left accountants to enjoy high salaries and strong job prospects across North Dakota. But North Dakota is also a Big Ag state, a top producer of renewable energy, and a place where tourism generates billions in revenue each year, all industries recognized as top employers of accounting professionals in every specialty.
The oil surge alone has created a boom for skilled accountants and auditors who are needed more than ever to navigate an increasingly complex corporate tax environment. This growing demand for experienced and properly credentialed managerial accountants, controllers, and auditors has resulted in higher starting salary offers as companies compete for top talent. Job Service North Dakota predicts a 16.4% increase in the number of accounting jobs in the state between 2016 and 2026.
According to salary data from the U.S. Bureau of Labor Statistics, accountants in Bismarck, North Dakota earned an annual median salary of $62,830 in 2018, while those in Fargo earned $64,110 on average.
Accounting professionals in North Dakota with CPA licenses generally earn much higher salaries. Grand Forks based accountants in the 90th percentile earned an average salary of $97,410 in 2018.
Salaries for Accountants in North Dakota Working in Different Specialized Roles
The 2019 Robert Half Salary Guide for Accounting and Finance Professionals offers an even more in-depth breakdown of accounting roles and salaries.
Ranges shown represent starting salaries in Fargo for the 25th and 95th percentile for each of the jobs described. The salary ranges for each of these positions are wide, but for good reason. A number of factors can influence salaries for accountants, including the size of the company, the industry in which the company operates, and any specialized skills and credentials an accountant might hold. These stats reflect base salaries only, with other forms of compensation like bonuses and stock options not included.
Corporate Staff Accountants
From entry-level staff accountants with just a year or two of experience to accounting managers who oversee a department or division, corporate accountants in Fargo who rise through the ranks can earn well into the six figure range.
Manager: $65,880-$122,688
Senior: $55,080-$100,872
1 to 3 years: $42,336-83,808
Corporate Controllers
Controllers are vital members of the corporate management team who ensure internal controls are implemented and enforced, policies are followed, and regulations are adhered to, and their salary range reflects this level of expertise: $79,488-$179,496.
Forensic Accountants
Forensic accountants are another group of accounting specialists who enjoy strong salaries that reflect their level of skill. The starting salary range for these professionals in Fargo is $65,644-$125,064.
Tax Specialists and Auditors in Public Accounting Firms
As the backbone of public accounting firms, CPAs can earn well into the six figures, particularly when they serve as senior managers and directors. The top five percent of public accountants performing audit and assurance services in Fargo earn $180,360, while at the same tier the salary is $183,384 for those performing tax services.
Audit/Assurance Services
Manager: $64,638-$123,120
Senior: $46,008-$87,696
1-3 years' experience: $37,584-$71,496
Tax Services
Manager: $74,520-$141,912
Senior: $52,272-$97,632
1-3 years' experience: $41,256-$79,056
Accountants in Executive Roles
Among those who start their careers in accounting and move up the ladder to eventually fill executive roles, it's the CFOs who often enjoy the highest salaries. In Fargo, the salary range for CFOs is $104,760-$426,624, with those at the 50th percentile earning $169,992.
Accounting Salaries in North Dakota's Cities and Non-Metro Areas
Accounting professionals in North Dakota with CPA licenses generally earn much higher salaries. Grand Forks based accountants in the top 10 percent brought home an average salary of $97,410.
The table below contains 2018 BLS data for accountants and auditors in North Dakota's metropolitan/nonmetropolitan areas.
Area Name
Employment
Annual Mean Wage
East North Dakota nonmetropolitan area
580
50970
West North Dakota nonmetropolitan area
870
62690
(This broad classification includes accounting professionals in different areas of specialty, with different credentials, and with varying levels of experience.)
Salaries for Tax Preparers Throughout North Dakota
The annual mean salary for tax preparers in North Dakota was $53,920. With experience and the right clients, these professionals can earn as much as accountants in the state. The average among the top 10 percent was $95,040 in 2018 according to the US Bureau of Labor Statistics.
The table below shows 2018 employment and salary data for tax preparers in North Dakota as reported by the US Bureau of Labor Statistics.
Area Name
Employment
Annual Mean Wage
West North Dakota nonmetropolitan area
-
65530
Salary and employment data compiled by the United States Department of Labor's Bureau of Labor Statistics in May of 2018. Figures represent accumulated data for all areas of specialty within the field of accounting and auditing – https://www.bls.gov/oes/current/oes_nd.htm#13-2011. BLS salary data represents state and MSA (Metropolitan Statistical Area) average and median earnings for the occupations listed and includes workers at all levels of education and experience. This data does not represent starting salaries. Employment conditions in your area may vary.
Salary data for specific job titles sourced from the 2019 Robert Half Salary Guide for Accounting & Finance Professionals – https://www.roberthalf.com/salary-guide/accounting-and-finance. All ranges represent starting salaries at the 25th and 95th percentiles unless otherwise noted, with midpoint figures representing the 50th percentile. Experience, specialty area, credentials, and role all influence where salaries might fall within this range. These base salaries do not include bonuses or other incentives.
Job growth projections sourced from the Alabama Department of Labor and reported in the U.S. Department of Labor-funded Long Term Occupational Projections (2016-2026) database – https://projectionscentral.com/Projections/LongTerm.
All salary and job growth data accessed in May 2019.