The Accountancy Board of Ohio regulates CPAs, requiring them to earn 150 semester hours of college credit culminating in a bachelor's degree at minimum before passing the Uniform CPA Exam and gaining a year of supervised experience. Would-be CPAs must also pass an Ohio Board administered course on basic professional standards and responsibilities. Because a bachelor's degree offers only about 120 semester hours of college credit, a master's in accounting serves as the most common way to earn the 30 additional credit hours required for a CPA license in Ohio. CPAs establish independent practices or partnerships, work for smaller state and regional firms, or find employment with large firms like multinational accounting and consultation firm, Crowe Horwath, which has Columbus branch offices, or "Big Four" international CPA firm, Deloitte, which has offices in Cincinnati and Cleveland.
CPAs and other accounting professionals work in organizations that span the private and public sectors, serving businesses, government agencies, and nonprofits. They serve the unique needs of Ohio's diverse industries and can be found working everywhere from the administrative offices of nonprofits like Akron Children's Hospital, to the offices of investment firms like JPMorgan Chase, which has a location in Columbus.
Ohio is a major player in global commerce and is home to 20 Fortune 500 multinational corporations recognized as the state's leading employers of accountants. The international corporate headquarters of Goodyear Tire & Rubber is in Akron, and the world headquarters of Owens Corning is located in Toledo.
Chief financial officers and financial control officers often have accounting backgrounds and operate the finance and management departments of some of the state's biggest economic powerhouses, including food producer, JM Smucker, headquartered in Orrville, and Ohio Health, with its headquarters in Columbus. While these corporate officer positions wouldn't be open to recent college graduates, they are accessible to experienced accountants with CPA credentials.
Find out more about CPA requirements in our step-by-step guide on how to become a CPA in Ohio.
<!- mfunc feat_school ->
Featured Programs:
Sponsored School(s)
Featured Bachelor Programs
SPONSORED SCHOOL(S)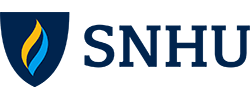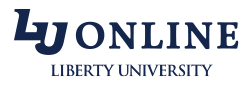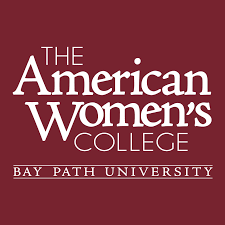 Featured Masters Programs
SPONSORED SCHOOL(S)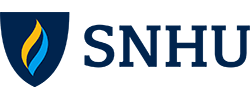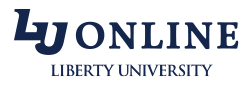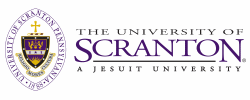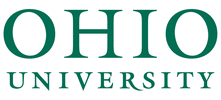 <!- /mfunc feat_school ->
Job Growth and Salary Expectations for Accountants in Ohio
Between 2016 and 2026, Ohio's Department of Job and Family Services expects nearly 4,500 new openings for accountants and auditors each year in the Buckeye State, part of a national growth trend that beats ten percent.
<!- mfunc search_btn -> <!- /mfunc search_btn ->
That boom is coming to Ohio primarily in the more rural parts of the state; the Bureau of Labor Statistics ranks North Northeastern Ohio and the West Northwestern Ohio nonmetropolitan areas in the number two and three spot nationally on their list of nonmetropolitan areas in the U.S. with the highest employment levels for a number of accounting occupations.
The median salary for accountants statewide, per BLS 2018 survey, comes in at $64,630 a year. Those in the top ten percent of the profession do even better: their median comes in at six figures, $110,970 a year, with these higher-end salaries often associated with accountants who hold CPA licenses, a credential that almost always commands a better salary.
Salaries for Accountants in Different Specialized Roles
But the BLS numbers don't tell the whole story. Accounting is a big field with a lot of applications and specializations, which BLS lumps into a single number. For a more detailed breakdown, the 2019 Robert Half Accounting and Finance Salary Guide goes into more depth about what those numbers look like in terms of specific roles, industries, and credentials, but exclusive of bonuses and incentives.
The salaries are all starting numbers, so can be expected to improve with time in grade (even at different experience levels). They are shown here as 25th, 50th, and 95th percentile averages representing professionals commanding salaries at different levels, which usually reflect a spread in qualifications, industry, or firm size.
Corporate Accountants in Financial Services
Corporate accountants are a major part of any large business and the broader accounting community, and accountants working in financial services in particular command some of the highest salaries according to Robert Half. In Cleveland, the midpoint starting salary for financial accountants with less than three years experience is $59,520, extending up to $92,640 for those earning in the 95th percentile. Experience continues to factor into pay rates over the course of a career (50th-95th percentile):
3-5 years experience – $57,360 – $108,720
5 plus years experience – $65,280 – $124,080
Corporate Controllers
Controllers in finance firms in Cleveland also do well for themselves, with a midpoint starting salary of $122,400 and a top end average of $193,440 annually. Those in corporate management roles in other industries might make anywhere from $88,320 to $199,440.
Forensic Accountants
With their specialized investigative skills, forensic accountants in Cleveland make a starting salary at the 50th percentile of $88,320 all the way up to an average of $138,960 at the 95th percentile.
CPAs and Auditors in Accounting Firms
Public accountants have an exceptional range of possible responsibilities and qualifications, which also makes the starting salary ranges highly variable. At the high end, with a CPA in hand, public accountants in Cleveland are looking at well into six figures at the managerial level, from $136,800 at the 50th percentile to $157,680 at the 95th depending on specialization.
Assurance/Audit Services (25th–95th percentile):
Management – $71,520 – $136,800
Senior – $51,120 – $97,440
1-3 years experience – $41,760 – $79,440
Tax Services (25th–95th percentile):
Management – $82,800 – $157,680
Senior – $58,080 – $108,480
1-3 years experience – $45,840 – $87,840
Accountants in Executive Roles
Becoming a chief financial officer puts anyone in accounting at the top of the pyramid for compensation. It typically requires many years of experience and a CPA, but in Cleveland, that comes together to deliver a starting salary of $162,000 at the 25th percentile to $480,000 at the 95th.
Salaries for Accountants and Auditors in Ohio's Cities and Rural Areas
The highest average salary for accountants and auditors in the state is found in the Akron area, where they can expect $75,740 annually according to the BLS, or $120,520 for those in the 90th percentile.
Area Name
Employment
Annual Mean Wage
Cleveland-Elyria
10820
75330
Eastern Ohio nonmetropolitan area
760
62810
North Northeastern Ohio nonmetropolitan area
1910
61480
Southern Ohio nonmetropolitan area
770
61700
West Northwestern Ohio nonmetropolitan area
1620
67470
Youngstown-Warren-Boardman, OH-PA
1400
64140
(This is a broad classification that includes accounting professionals in different areas of specialty, with different credentials, and with varying levels of experience).
Tax Preparer Salaries Throughout Ohio
In some parts of Ohio, tax preparer salaries can rival those of general accountants and auditors. In Dayton, for example, tax preparers pull in an average of $63,730, with those at the top end of the range coming home with $141,340 a year.
Area Name
Employment
Annual Mean Wage
Eastern Ohio nonmetropolitan area
110
23950
North Northeastern Ohio nonmetropolitan area
-
31340
Southern Ohio nonmetropolitan area
-
36430
West Northwestern Ohio nonmetropolitan area
110
29100
Youngstown-Warren-Boardman
70
41260
Salary and employment data compiled by the United States Department of Labor's Bureau of Labor Statistics in May of 2018. Figures represent accumulated data for all areas of specialty within the field of accounting and auditing – https://www.bls.gov/oes/current/oes_oh.htm#13-2011. BLS salary data represents state and MSA (Metropolitan Statistical Area) average and median earnings for the occupations listed and includes workers at all levels of education and experience. This data does not represent starting salaries. Employment conditions in your area may vary.
Salary data for specific job titles sourced from the 2019 Robert Half Salary Guide for Accounting & Finance Professionals –
https://www.roberthalf.com/salary-guide/accounting-and-finance. All ranges represent starting salaries at the 25th and 95th percentiles unless otherwise noted, with midpoint figures representing the 50th percentile. Experience, specialty area, credentials, and role all influence where salaries might fall within this range. These base salaries do not include bonuses or other incentives.
Job growth projections sourced from the Ohio Department of Job and Family Servicesand reported in the U.S. Department of Labor-funded Long Term Occupational Projections (2016-2026) database – https://projectionscentral.com/Projections/LongTerm.
All salary and job growth data accessed in May 2019.
<!- mfunc search_btn -> <!- /mfunc search_btn ->