The Oklahoma Accountancy Board, responsible for licensing CPAs in the state, has a two-tier system in place that requires CPA candidates to become certified as a prerequisite to being licensed with a permit to practice. Once applicants complete 150 semester hours of college credit of education as part of their and earn at least a bachelor's degree programs, they may sit for the Uniform CPA Exam. Upon passing the exam, a certificate is awarded to the applicant in what is considered the first tier of the licensing process. As the second tier, and final step in the licensing process, CPA candidates must then fulfill the state's requirement of one year of public accounting experience before a permit to practice is issued. With bachelor's programs only including about 120 semester hours of college credit, online master's degrees provide the perfect way to earn the full 150 semester hours required for a CPA license in Oklahoma.
Find out more about CPA requirements in our step-by-step guide on how to become a CPA in Oklahoma.
<!- mfunc feat_school ->
Featured Programs:
Sponsored School(s)
Featured Bachelor Programs
SPONSORED SCHOOL(S)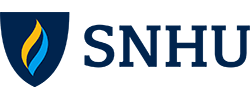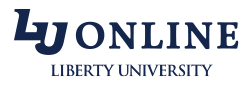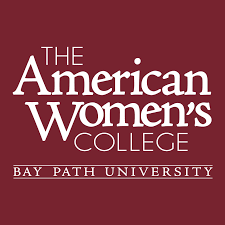 Featured Masters Programs
SPONSORED SCHOOL(S)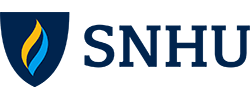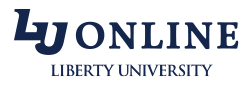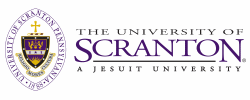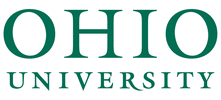 <!- /mfunc feat_school ->
Career Possibilities for Accountants in Oklahoma
CPAs in Oklahoma establish independent practices, join local or regional firms, or work for the "Big Four" international CPA firms, Ernst and Young or KPMG, both of which have offices in Oklahoma City and Tulsa. Accounting professionals are also found in private industry, working in many different capacities and for many different businesses as auditors, controllers, budget analysts, cost and capital accountants, and as management accountants. The world's third largest international oilfield services company, Baker Hughes, has an Oklahoma City office and is recognized as one of the leading local private corporate employers of accountants.
<!- mfunc search_btn -> <!- /mfunc search_btn ->
Accountants specializing in the unique area of fund accountancy, where taxpayer and donated money must be allocated prudently, work for nonprofits like Feed the Children, which has an Oklahoma City location. Fund accounting specialists also work within local government administrations like the Grand River Dam Authority in Vinita, or Federal agencies like the Federal Aviation Administration in Oklahoma City.
The Bartlesville office of international energy corporation, ConocoPhillips, employs CPAs that work as litigation consultants, analyzing financial data and serving as liaisons to attorneys during business acquisitions and claims proceedings.
Fortune 500 engineering company, Science Applications International Corporation (SAIC), has branch offices that employ accountants throughout Oklahoma in cities including Midwest City, Cushing, Fort Sill, Lawton, and Oklahoma City.
Job Growth and Salary Expectations for Accountants in Oklahoma
Oklahoma's job growth for accountants and auditors is projected to hit 11.6 percent between 2016 and 2026, faster than the national average, according to the Oklahoma Employment Security Commission. That along with normal changes in the workforce amounts to some 1,670 job openings annually, mostly in the Tulsa and Oklahoma City areas, but with strong prospects in the southeastern part of the state as well.
Those accountants make pretty good money, too, according to the Bureau of Labor Statistics. The average Oklahoma accountant makes just over $73,000 annually, with those in the top ten percent pulling in $111,050 on average. In fact, the Northeast Oklahoma nonmetropolitan area is the fifth highest paying rural region in the country.
Salaries for Accountants in Different Specialized Roles
Averages for a broad classification of professionals in all kinds of different roles can leave a lot out when talking about the accounting field, however. Various industries and specializations can drive their own pay scales in the field, while experience and credentials can also have a major impact on salaries. So can the size of the firm doing the hiring.
For more data about those numbers, the 2019 Robert Half Accounting and Finance Salary Guide is a go-to resource for accountants of all stripes. In Oklahoma City, the largest accounting market in the state, this is what it shows for starting salaries in the following roles. Each covers salaries from the 25th to the 95th percentile, typically reflecting differences in qualifications, firm size, or the industry involved.
Corporate Staff Accountants in Financial Services
The financial services industry often offers compensation in the form of bonuses or other incentives which are not reflected in this data, but financial sector general accountants can still expect generous base salaries depending on their experience here.
3 to 5 years experience: $55,568 – $105,322
5+ years experience: $63,240 – $120,202
Controllers
Moving further up the ladder, controllers in financial services do even better. From a starting midpoint of $118,575, they can move all the way up to $187,395 annually at the 95th percentile.
Forensic Accountants
Forensic accountants are always in demand to root out both malfeasance and inefficiency, and their starting salaries reflect it in Oklahoma City: the 50th percentile comes in at $85,560, ranging up to $134,618 annually at the 95th percentile.
CPAs and Auditors in Accounting Firms
CPAs in senior positions in major audit and assurance firms in Oklahoma City start off at $122,062 at the 50th percentile, with salaries that can go as high as $194,138 at the 95th. CPA licensing is a must at that level, and highly recommended for those working their way up the ladder in either tax or assurance public accounting.
Assurance/Audit Services (25th–95th percentile):
Management – $69,285 – $132,525
Senior – $49,522 – $94,395
1-3 years experience – $40,455 – $76,958
Tax Services (25th–95th percentile):
Management – $80,212 – $152,752
Senior – $56,265 – $105,090
1-3 years experience – $44,408 – $85,095
Accountants in Executive Roles
Corporate CFOs represent the cream of the crop in accounting circles, almost always having earned a CPA on their climb to the highest seat at the executive accounting table. Those in financial service firms can expect a starting midpoint salary of $189,255, with $465,000 at the 95th percentile for those in the largest companies in the best-paying industries.
Salaries for Accountants and Auditors in Oklahoma's Cities and Rural Areas
Although Oklahoma City and Tulsa both offer average salaries in the mid-$70,000 range for accountants and auditors, they are beat out by tiny Lawton for the highest average, which comes in at $84,430 a year. The 90th percentile of the group also finds themselves doing particularly well in the Northwest Oklahoma nonmetropolitan area, bringing in $130,170 a year.
Area Name
Employment
Annual Mean Wage
Northeast Oklahoma nonmetropolitan area
940
79210
Northwest Oklahoma nonmetropolitan area
560
60760
Southeast Oklahoma nonmetropolitan area
1010
61230
Southwest Oklahoma nonmetropolitan area
400
59040
(This is a broad classification that includes accounting professionals in different areas of specialty, with different credentials, and with varying levels of experience.)
Tax Preparer Salaries Throughout Oklahoma
Tulsa has the highest concentration of tax preparers in the state, and it also tops out the salary levels, with a median annual salary of $49,230 and $81,710 for those at the 90th percentile
Area Name
Employment
Annual Mean Wage
Northeast Oklahoma nonmetropolitan area
-
29780
Northwest Oklahoma nonmetropolitan area
50
45330
Southeast Oklahoma nonmetropolitan area
130
-
Southwest Oklahoma nonmetropolitan area
30
34990
Salary and employment data compiled by the United States Department of Labor's Bureau of Labor Statistics in May of 2018. Figures represent accumulated data for all areas of specialty within the field of accounting and auditing – https://www.bls.gov/oes/current/oes_ok.htm#13-2011. BLS salary data represents state and MSA (Metropolitan Statistical Area) average and median earnings for the occupations listed and includes workers at all levels of education and experience. This data does not represent starting salaries. Employment conditions in your area may vary.
Salary data for specific job titles sourced from the 2019 Robert Half Salary Guide for Accounting & Finance Professionals –
https://www.roberthalf.com/salary-guide/accounting-and-finance. All ranges represent starting salaries at the 25th and 95th percentiles unless otherwise noted, with midpoint figures representing the 50th percentile. Experience, specialty area, credentials, and role all influence where salaries might fall within this range. These base salaries do not include bonuses or other incentives.
Job growth projections sourced from the Oklahoma Employment Security Commissionand reported in the U.S. Department of Labor-funded Long Term Occupational Projections (2016-2026) database – https://projectionscentral.com/Projections/LongTerm.
All salary and job growth data accessed in May 2019.
<!- mfunc search_btn -> <!- /mfunc search_btn ->