Associate's degree holders may apply to the Pennsylvania Board of Accountancy to become licensed as registered public accountants (PAs). Registered public accountants operate independent practices providing tax services to the public, and also often work in payroll processing companies like Payroll Professionals, Inc. in Milmont Park or Payroll Services Solution in Philadelphia.
Those willing to put forth the years of preparation needed to become certified public accountants start by earning bachelor's degrees in accounting at minimum, then go on to gain a year of experience after taking the Uniform CPA Exam. While satisfying the experience requirement, many would-be CPAs in Pennsylvania also begin working to earn a master's degree in accounting to earn the full 150 semester hours required for a CPA license. CPAs in Pennsylvania establish independent practices and can also be found working with some of the world's leading accounting and professional services firms such as "Big Four" firms like Ernst & Young, which has offices in Philadelphia; KPMG, with offices in Harrisburg; or national firms like Mayer Hoffman McCann P.C., which has a location in Plymouth Meeting.
Find out more about CPA requirements in our step-by-step guide on how to become a CPA in Pennsylvania.
<!- mfunc feat_school ->
Featured Programs:
Sponsored School(s)
Featured Bachelor Programs
SPONSORED SCHOOL(S)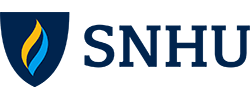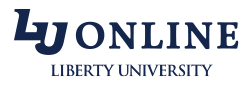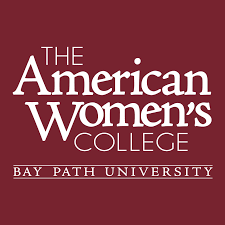 Featured Masters Programs
SPONSORED SCHOOL(S)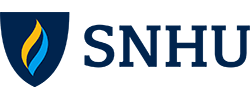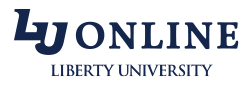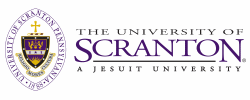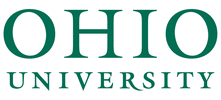 <!- /mfunc feat_school ->
Areas of Employment for Accountants in Pennsylvania
Big business means big responsibilities for accountants, controllers and auditors tracking billions of dollars in expenditures and revenue. More than 20 businesses from Pennsylvania made it onto the Fortune 500 list, including Amerisource Bergen in Chesterbrook, Comcast in Philadelphia, RiteAid in Camp Hill, and United States Steel in Pittsburgh. Together these titans of industry generate tens of billions annually, creating a strong demand for the corporate accountants that join their ranks and the CPAs in outside firms they retain for external audits and other business services.
<!- mfunc search_btn -> <!- /mfunc search_btn ->
Management accountants, cost and capital accountants, internal auditors, and financial controllers work throughout the private sector for a diverse array of organizations including federally contracted companies like Naval Sea Systems Command in Philadelphia, Air Products and Chemicals Inc. in Allentown, and medical device manufacturer and distributor Synthes, with its headquarters in West Chester.
Accounting information systems specialists knowledgeable of new and emergent accounting technology are found working throughout the state for multinationals like the global insurance giant, Ace Group, which has offices in Philadelphia, as well as for local software and IT service companies like SunGard headquartered in Wayne.
Business valuation specialists and financial analysts handle litigious business matters and provide consultation services. Many are found working for companies like Trout, Ebersole & Groff LLP in Lancaster; Financial Research Associates in Bala Cynwyd; and financial consulting and business valuation firm Value Management Inc. in Jamison.
Salary and Employment Expectations for Accountants in Pennsylvania
Pennsylvania's accountants enjoy a healthy $75,250 average annual salary according to the Bureau of Labor Statistics, with those at the top end pulling in $115,340. It's a solid living and, according to the state's Department of Labor and Industries Center for Workforce Information and Analysis, there are going to be a lot of opportunities for accountants with the right skillsets to get in on it over the next decade… 5,750 openings annually for an 8.6 percent overall expansion by 2026.
The growth has a broad base around the state, not just in major metropolitan areas like Philadelphia, Pittsburgh, and Hanover, but also in the northern nonmetropolitan region.
Salaries for Accountants in Pennsylvania Working in Different Specialized Roles
The top-line numbers presented by BLS don't reveal the complexity of the profession and the intricacies of salary schedules, but the 2019 Robert Half Accounting and Finance Salary Guide goes deeper to reveal what accountants in differently roles can expect to earn.
Excluding bonuses and incentives, the Robert Half data offers detailed information about the starting base salaries at the 25th, 50th, and 95th percentiles at a variety of experience levels and in different industries and roles. The spread within these numbers often has to do with qualifications like CPA licensure, the size of the employing firm, or different industry standards at play. In Philadelphia, the largest market for various accounting specialists in the state, those numbers look like this:
Corporate Staff Accountants in Financial Services
Financial services firms often structure their compensation to include bonuses and incentives, which aren't reflected in the Robert Half numbers. Even so, general accountants in these firms with as little as one year of experience can start off at $71,300 at the 50th percentile or as much as $110,975 at the 95th. Experience continues to play a role at those percentiles as they advance (50th – 95th percentile):
3 to 5 years experience: $83,088 – $130,237
5+ years experience: $95,162 – $148,638
Controllers
Controllers at such firms also do very well for themselves, with a 25th to 95th percentile range of $122,187 to $231,725 annually.
Forensic Accountants
The kind of specialized skills required of forensic accountants isn't easy to come by, and it doesn't come cheap for firms that require them: the starting midpoint salary is $105,800, and moves up to $166,462 for those in the top five percent.
CPAs and Auditors in Accounting Firms
Public accounting is one of the largest sectors in the business and has one of the widest ranges of compensation… small-town family accountants all the way up to hotshots at Big Four consultancies. A CPA license is the key to going far no matter the size of the firm. Philadelphia senior managers in audit and assurance firms in the top five percent, for example, can start out at $240,062 a year.
Assurance/Audit Services (25th to 95th percentile):
Management – $85,675 – $163,875
Senior – $61,237 – $116,725
1-3 years experience – $50,025 – $95,162
Tax Services (25th to 95th percentile):
Management – $99,187 – $188,887
Senior – $69,575 – $129,950
1-3 years experience – $54,912 – $105,225
Accountants in Executive Roles
At the pinnacle of the profession, chief financial officers almost always hold a CPA, and command top dollar for their years of experience and expertise. A Philadelphia CFO can expect a starting range of $226,262 at the midpoint to $571,838 for the top five percent, before stock incentives or other bonus compensation.
Salaries for Accountants and Auditors in Pennsylvania's Metro and Non-Metro Areas
The numbers in Philadelphia are the most encouraging in any part of the state, with a median salary of $74,690 according to the BLS. Add in the fact that it's also the area with the largest number of positions, and it becomes a place that both has jobs to go around and pay scales to make a comfortable living in the profession.
Area Name
Employment
Annual Mean Wage
Allentown-Bethlehem-Easton
2680
78200
Bloomsburg-Berwick
340
61420
Chambersburg-Waynesboro
280
62520
Harrisburg-Carlisle
3140
72190
Northern Pennsylvania nonmetropolitan area
1000
55490
Philadelphia-Camden-Wilmington, PA-NJ-DE-MD
29390
82450
Scranton--Wilkes-Barre--Hazleton
1620
67220
Southern Pennsylvania nonmetropolitan area
920
59540
Western Pennsylvania nonmetropolitan area
940
61940
(This is a broad classification that includes accounting professionals in different areas of specialty, with different credentials, and with varying levels of experience).
Tax Preparer Salaries in Pennsylvania's Metro and Non-Metro Areas
Lancaster area tax preparers are the clear winners in Pennsylvania when it comes to salaries, according to the 2018 BLS data. The annual median comes in at $56,050, which is slightly above the state median, but those ascending into the 90th percentile bring home $126,700, beating out every other area by a wide margin.
Area Name
Employment
Annual Mean Wage
Allentown-Bethlehem-Easton
70
57580
Harrisburg-Carlisle
70
51460
Philadelphia-Camden-Wilmington, PA-NJ-DE-MD
930
43280
Southern Pennsylvania nonmetropolitan area
-
20060
Western Pennsylvania nonmetropolitan area
110
35960
Salary and employment data compiled by the United States Department of Labor's Bureau of Labor Statistics in May of 2018. Figures represent accumulated data for all areas of specialty within the field of accounting and auditing – https://www.bls.gov/oes/current/oes_pa.htm#13-2011. BLS salary data represents state and MSA (Metropolitan Statistical Area) average and median earnings for the occupations listed and includes workers at all levels of education and experience. This data does not represent starting salaries. Employment conditions in your area may vary.
Salary data for specific job titles sourced from the 2019 Robert Half Salary Guide for Accounting & Finance Professionals –
https://www.roberthalf.com/salary-guide/accounting-and-finance. All ranges represent starting salaries at the 25th and 95th percentiles unless otherwise noted, with midpoint figures representing the 50th percentile. Experience, specialty area, credentials, and role all influence where salaries might fall within this range. These base salaries do not include bonuses or other incentives.
Job growth projections sourced from the Pennsylvania Department of Labor and Industries Center for Workforce Information
and reported in the U.S. Department of Labor-funded Long Term Occupational Projections (2016-2026) database – https://projectionscentral.com/Projections/LongTerm.
All salary and job growth data accessed in May 2019.
<!- mfunc search_btn -> <!- /mfunc search_btn ->