Steps to Becoming an Accountant in South Carolina
The South Carolina Board of Accountancy licenses qualified candidates interested in becoming certified public accountants. Qualifications include completing 150 semester hours of formal education resulting in a bachelor's degree at minimum, gaining a year of public accounting experience, and passing the Uniform CPA Exam.
With most bachelor's programs consisting of just 120 semester hours of college credit, earning a master's in accounting provides the additional credit hours in advanced accounting coursework required for CPA licensure in South Carolina.
Public accounting firms in South Carolina, such as "Big Four" CPA and professional services firm, Deloitte, which has locations in both Columbia and Greenville, as well as PricewaterhouseCoopers, with an office in Spartanburg, are the obvious choices for CPAs interested in providing external audit and management consultation services. CPAs also often establish independent practices or work for one of the many local or regional firms in the state.
The headquarters of specialty nonprofit fund accounting software producer, Blackbaud, is located in Charleston and is a major local employer of cost and capital accountants, as well as fund accountants. Accountants also hold titles like financial control officer and budget analyst in which they work for industry giants like AREVA Federal Services, a nuclear engineering company that has a branch office in Aiken. These positions involve everything from mitigating risk and enhancing profits to adhering to federal compliance requirements.
<!– mfunc feat_school –>
Featured Programs:
Sponsored School
Featured Bachelor Programs
SPONSORED LISTINGS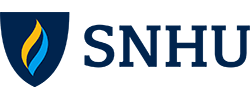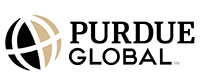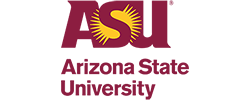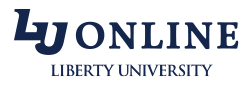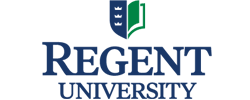 Featured Masters Programs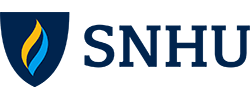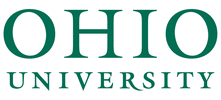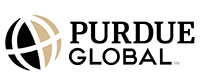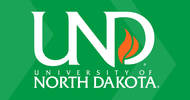 <!– /mfunc feat_school –>
South Carolina Accountants: Salary and Employment Facts
The accounting field is booming in South Carolina. In fact, the Department of Workforce and Labor Intelligence, which tracks growth rates and openings in the industry, just named accounting among the top 50 fastest growing professional fields statewide. Over the decade spanning 2016 to 2026, the agency predicts a growth rate of 12.6 percent, which along with normal changes in the workforce will result in around 1,780 openings each year.
<!– mfunc search_btn –> <!– /mfunc search_btn –>
According to the U.S. Bureau of Labor Statistics, those professionals will earn an average salary of $64,750, while those toward the top of the pyramid in the top ten percent earn salaries within the range of six figures, earning $99,570 on average.
Salaries for Accountants in Different Specialized Roles
A more in-depth breakdown of accounting salaries can be found in the 2019 Robert Half Accounting and Finance Salary Guide, however. In a complex field, the difference in pay between two different accounting roles can be dramatic. It's usually accounted for by differences in:
Experience level
Credentials required
Industry
Size of the employing firm
Taking these considerations in hand, Robert Half provides a snapshot of starting salaries at the 25th, 50th, and 95th percentile for various roles in specific industries in Columbia. All the figures shown are before bonuses, stock options or other incentives.
Corporate Accountants in Financial Services
Financial services firms require a lot of number crunching and have a constant demand for well-trained accounting professionals. Consequently, even accountants with as little as a year of experience can earn a starting salary of between $57,970 and $90,228 (50th to 95th percentile).
Those numbers increase with additional experience in the field, as well:
3 to 5 years experience: $67,554 – $105,889
5+ years experience: $77,371 – $120,849
Controllers
Corporate controllers have core responsibilities that make them a valuable asset to companies throughout the Columbia region. Their starting salaries are reflective of their importance, ranging from $86,020 at the 25th percentile all the way up to $194,246 for the top five percent.
Forensic Accountants
Forensic accountants have a specialized skillset that is both in constant demand and offers high value to firms that employ them. Consequently, they enjoy starting salaries ranging from a midpoint of $86,020 up to $135,341 at the 95th percentile.
CPAs and Auditors in Accounting Firms
Accounting services at public accounting firms in Columbia are delivered in all shapes and sizes, from small boutique outfits that handle the finances of wealthy families and individuals up to the largest companies that handle third-party services for the largest corporations in the state. That's part of what accounts for the broad range of salaries among public accountants. The most highly qualified senior managers can make from a midpoint of $125,290 up to $198,454 to start; at other experience levels, the following salaries are typical between the 25th and 95th percentile:
Assurance/Audit Services:
Management – $69,658 – $133,238
Senior – $49,789 – $94,902
1-3 years experience – $40,672 – $77,371
Tax Services:
Management – $80,644 – $153,574
Senior – $56,568 – $105,655
1-3 years experience – $44,646 – $85,552
Accountants in Executive Roles
CFOs often come from a background in accounting, brining business acumen, leadership skills and deep familiarity with accounting principals together to serve as corporate heads. In Columbia, CFOs can start between $113,369 (25th percentile) and $464,929 (95th percentile) with a midpoint of $183,561. The high rates reflect their years of experience in the field along with senior level qualifications, almost always including a CPA license.
Salaries for Accountants and Auditors in South Carolina's Cities and Rural Areas
Columbia may be the largest market for accountants in the state, but it loses out on average salary to both the Greenville-Anderson-Mauldin and Hilton Head-Beaufort areas when it comes to average salary, both of which are around $71,000 annually. Spartanburg is nearly as high, hovering around $70,000.
Area Name
Employment
Annual Mean Wage
Charleston-North Charleston
3010
58330
Greenville-Anderson-Mauldin
2940
71240
Hilton Head Island-Bluffton-Beaufort
440
71130
Lower Savannah South Carolina nonmetropolitan area
280
60700
Myrtle Beach-Conway-North Myrtle Beach
850
64960
Northeast South Carolina nonmetropolitan area
460
63910
Upper Savannah South Carolina nonmetropolitan area
350
58380
(This is a broad classification that includes accounting professionals in different areas of specialty, with different credentials, and with varying levels of experience).
Tax Preparer Salaries Throughout South Carolina
Greenville is the clear winner for high-paying tax preparation positions, with a median annual salary of $66,460 as well as more than 200 positions. The top ten percent do even better, with an annual median of nearly $95,000.
Area Name
Employment
Annual Mean Wage
Charleston-North Charleston
170
47320
Greenville-Anderson-Mauldin
230
53760
Myrtle Beach-Conway-North Myrtle Beach
-
29380
Northeast South Carolina nonmetropolitan area
-
30530
Upper Savannah South Carolina nonmetropolitan area
70
24340
Salary and employment data compiled by the United States Department of Labor's Bureau of Labor Statistics in May of 2018. Figures represent accumulated data for all areas of specialty within the field of accounting and auditing – https://www.bls.gov/oes/current/oes_sc.htm#13-2011. BLS salary data represents state and MSA (Metropolitan Statistical Area) average and median earnings for the occupations listed and includes workers at all levels of education and experience. This data does not represent starting salaries. Employment conditions in your area may vary.
Salary data for specific job titles sourced from the 2019 Robert Half Salary Guide for Accounting & Finance Professionals –
https://www.roberthalf.com/salary-guide/accounting-and-finance. All ranges represent starting salaries at the 25th and 95th percentiles unless otherwise noted, with midpoint figures representing the 50th percentile. Experience, specialty area, credentials, and role all influence where salaries might fall within this range. These base salaries do not include bonuses or other incentives.
Job growth projections sourced from the South Carolina Department of Workforce and Labor Intelligenceand reported in the U.S. Department of Labor-funded Long Term Occupational Projections (2016-2026) database – https://projectionscentral.com/Projections/LongTerm.
All salary and job growth data accessed in May 2019.