Steps to Becoming an Accountant in Washington
The Washington State Board of Accountancy grants CPA licensure to qualified candidates who have met standardized education, examination, and experience requirements consistent with those outlined in the Uniform Accountancy Act (UAA). Candidates must hold a bachelor's degree earned through an accredited program and complete a total of 150 semester hours of college-level education distributed among specific accounting and business administration courses as specified by the Board. After graduation, candidates must go on to take the Uniform CPA Exam and gain at least one year of supervised experience before being eligible for CPA licensure. With traditional bachelor's programs only including about 120 semester hours of college credit, online master's degrees in accounting have made earning the 30 additional semester hours required for a CPA license in Washington more accessible than ever.
<!– mfunc feat_school –>
Featured Programs:
Sponsored School
Featured Bachelor Programs
SPONSORED LISTINGS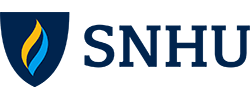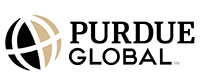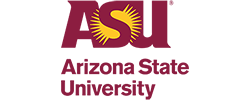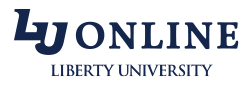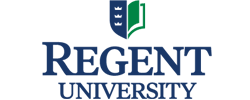 Featured Masters Programs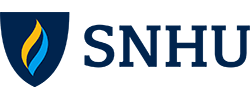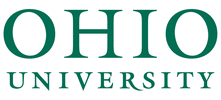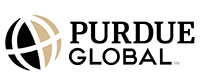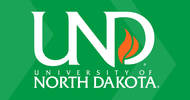 <!– /mfunc feat_school –>
"Big Four" international CPA and professional services firms Deloitte, KPMG, and Ernst & Young, all have offices in Seattle and are recognized as some of the area's foremost employers of certified public accountants. The larger local, regional, and national CPA firms with a strong presence in the Emerald City include McGladrey and Pullen, Grant Thornton, Clark Nuber, and Moss Adams.
Top Industries for Washington Accountants
The technology and information systems industry has given rise to many companies that got their start in Washington, the most notable of which, of course, is software giant Microsoft. Western Washington remains one of the country's most significant hubs of IT innovation and e-commerce. Many companies hailing from the Evergreen State with business models that are built around e-commerce are now household names. Chief among these are online travel planner and booking agency Expedia, online pharmacy Drugstore.com and Amazon.com, the world's largest online retailer. These companies continue to be recognized as economic powerhouses in the state, and are the leading employers of managerial accountants who have influence over business decisions that generate many millions of dollars in online revenue.
<!– mfunc search_btn –> <!– /mfunc search_btn –>
A number of major players in the financial services industry also call Washington state home. ShareBuilder Corp, the online brokerage arm of ING Direct USA, and diversified financial services company, Symetra Financial, are both headquartered in Bellevue. Local entrepreneurial icon and philanthropist Paul Allen has a venture capital group, Vulcan, Inc, which has offices in Seattle where CPAs specialize in business valuation and investment analysis. Russell Investments, which has individual and institutional clients in 47 countries, is headquartered in Seattle and is recognized as an industry innovator that embraces the Turnkey Asset Management Program (TAMP) model, which draws on the unique expertise of certified public accountants.
Job Growth and Salary Expectations for Accountants in Washington
The future is bright for accountants and auditors throughout the Evergreen State. The number of high paying jobs in the field is growing nearly twice as fast in the greater Seattle area as the rest of the country.
Washington State's Employment Security Department expects a nearly 18 percent growth rate statewide during the ten-year period between 2016 and 2026. That along with other normal changes in the workforce means 4,030 accounting jobs are expected to become available each year.
Averaged out statewide across all levels of experience and areas of specialty, the average salary for accountants in Washington comes in at $78,970 according to 2018 Bureau of Labor Statistics data. The top ten percent of them earned $120,460 that year.
This overall average from the Bureau covering a broad classification of accounting and auditing professions leaves much to be desired for anybody searching for more details in a field known for a wide array of specialty areas, credentialing options, and industry-specific roles.
Salaries for Accountants in Different Specialized Roles
Naturally, there is a lot of variation in those salary numbers depending on the location of the job and a host of other factors. Accounting is a big profession with a lot of variables in play, and to help parse some of them out, it's wise to turn to the 2019 Robert Half Accounting and Finance Salary Guide.
Robert Half breaks accounting jobs out by city, role, and, in some cases, level of experience and industry. They provide starting salary numbers for each category for the 25th, 50th, and 95th percentile. Within that range, differences can largely be attributed to other factors, such as:
Size of the company involved
Industry sector of practice
Credentials, such as a CPA license, held by the practitioner
In Seattle, for a variety of common accounting roles, and excluding bonuses or other incentives, those numbers look like this:
Corporate Accounting Staff
Among various industry specializations, financial services is one of the more lucrative options for general accountants to get into. In major metro areas, such roles are highly sought after and much of the total compensation can come from bonuses or stock options that aren't accounted for in the Robert Half numbers. Even so, with as little as a year of experience under their belts, corporate staff accountants in Seattle can make anywhere between $64,375 and $120,625 at the 25th and 95th percentiles.
Experience only continues to build on those numbers:
3 to 5 years experience: $74,688 – $141,562
5+ years experience: $85,000 – $161,562
Corporate Controllers
Controllers are counted among the ranks of corporate management in the accounting field, and they are correspondingly well-compensated, starting in the $115,000 (25th percentile) to $259,688 (95th percentile) range in Seattle as befits their experience and expertise.
Forensic Accountants
Forensic accountants are highly trained specialists within the field that are always in demand in both public and private roles. The combination of training and demand leads to relatively high salaries even for accountants just starting in the position, from $95,000 to $180,938 in Seattle with a $115,000 midpoint.
Tax Specialists and Auditors in Public Accounting Firms
Public accounting itself covers an extraordinarily wide range of services in the accounting sector, everything from tax services to audit and corporate assurance. The size of CPA firms can range from tiny one-man operations to Big 4 corporate consultancies with an international presence, dealing with every type of specialization or industry.
So the compensation offered can also cover a wide range, but at the highest ranks, public accounting can be enormously lucrative. Senior managers or directors in audit and assurance firms in Seattle can command anywhere from $136,875 to $260,938 (25th to 95th percentile), usually backed by a CPA credential and decades of specialized experience.
Even at lower levels, public accounting can offer a healthy paycheck, however:
Assurance/Audit Services:
Management – $93,125 – $178,125
Senior – $66,562 – $126,875
1-3 years experience – $54,375 – $103,438
Tax Services:
Management – $107,812 – $205,312
Senior – $75,625 – $141,250
1-3 years experience – $59,688 – $114,375
Accountants in Executive Roles
At the absolute pinnacle of accounting's executive ranks is the Chief Financial Officer of a company. Corporate CFOs have years of industry-specific experience as well as hard-to-get credentials like a CPA license, which makes them worth every penny of their compensation. In booming Seattle, that can range anywhere from $151,562 to $621,562 with a $245,938 midpoint.
Salaries for Accountants and Auditors in Washington's Cities and Non-Metro Areas
The Seattle area is unquestionably the place to be for accountants and auditors in Washington, with an average salary of $83,180 that beats out every other region in the state by nearly $10,000 a year. That has drawn in a mammoth 22,910 people to the industry. Among them, the top ten percent can expect to make $126,060 or more.
Area Name
Employment
Annual Mean Wage
Bremerton-Silverdale
400
68100
Eastern Washington nonmetropolitan area
650
64110
Kennewick-Richland
770
74760
Mount Vernon-Anacortes
310
72470
Seattle-Tacoma-Bellevue
22910
83180
Spokane-Spokane Valley
2480
70880
Western Washington nonmetropolitan area
760
65000
(This is a broad classification that includes accounting professionals in different areas of specialty, with different credentials, and with varying levels of experience.)
Tax Preparer Salaries Throughout Washington
Seattle is also the center for tax preparation services in the state, with nearly 500 people employed in the industry earning an average salary of $41,240:
Area Name
Employment
Annual Mean Wage
Seattle-Tacoma-Bellevue
470
41240
Spokane-Spokane Valley
120
34470
Western Washington nonmetropolitan area
-
31310
Salary and employment data compiled by the United States Department of Labor's Bureau of Labor Statistics in May of 2018. Figures represent accumulated data for all areas of specialty within the field of accounting and auditing https://www.bls.gov/oes/current/oes_wa.htm#13-2011. BLS salary data represents state and MSA (Metropolitan Statistical Area) average and median earnings for the occupations listed and includes workers at all levels of education and experience. This data does not represent starting salaries. Employment conditions in your area may vary.
Salary data for specific job titles sourced from the 2019 Robert Half Salary Guide for Accounting & Finance Professionals – https://www.roberthalf.com/salary-guide/accounting-and-finance. All ranges represent starting salaries at the 25th and 95th percentiles unless otherwise noted, with midpoint figures representing the 50th percentile. Experience, specialty area, credentials, and role all influence where salaries might fall within this range. These base salaries do not include bonuses or other incentives.
Job growth projections sourced from the Washington State Employment Security Department and reported in the U.S. Department of Labor-funded Long Term Occupational Projections (2016-2026) database – https://projectionscentral.com/Projections/LongTerm
All salary and job growth data accessed in May 2019.