Steps to Becoming an Accountant in New Mexico
Those who wish to become certified public accountants in New Mexico must apply to the New Mexico Public Accountancy Board after meeting education, exam, and experience requirements in accordance with the Uniform Accountancy Act. This means a bachelor's degree at minimum with 150 total hours of college education, passing scores on the Uniform CPA Exam, and one year of supervised work experience. With traditional bachelor's programs only including about 120 semester hours of college credit, online master's degrees in accounting provide a path to earning the 30 additional semester hours required for CPA licensure. Once certified, CPAs go on to establish independent practices, work for existing accounting firms, or pursue work as auditors and managerial accountants for private sector corporations.
Accounting firms located in New Mexico include Big Four CPA firm, KPMG, and nationally recognized firms, Clifton Gunderson and Moss Adams, all three of which have offices located in Albuquerque. CPAs also work in academia, as professors at universities such as Eastern New Mexico University in Portales. The CPA credential is diverse, so these licensees are found working across all sectors, from the corporate headquarters of Yates Petroleum Company in Artesia, to the offices of nonprofits where they manage donated funds for organizations like SKIP (Supporting Kids in Peru), which is located in Trujillo.
According to the New Mexico Workforce Investment Board, most of the jobs in the state are within the government sector and in the service-providing industries. As the state houses two national defense laboratories (Los Alamos National Laboratory and Sandia National Laboratory) as well as three Air Force bases (Kirkland Air Force Base, Holloman Air Force Base, and Cannon Air Force Base), it makes sense that many in the state would be employed by government in some capacity; accountants included. Accountants are also employed within non-military government departments and agencies such as the City of Albuquerque's Budget Office, and federal agencies located in the state like Homeland Security's Immigration and Customs Enforcement Bureau, also in Albuquerque.
<!- mfunc feat_school ->
Featured Programs:
Sponsored School(s)
Featured Bachelor Programs
SPONSORED SCHOOL(S)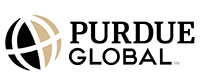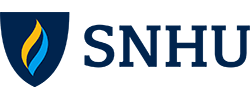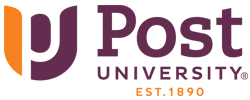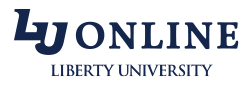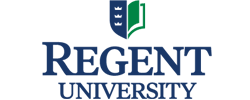 Featured Masters Programs
SPONSORED SCHOOL(S)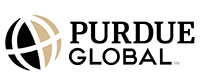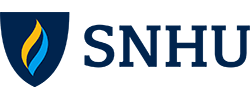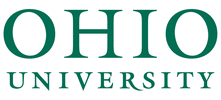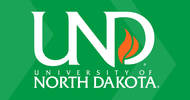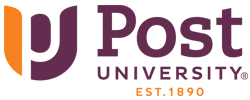 <!- /mfunc feat_school ->
New Mexico Accountants: Salary and Employment Facts
In 2018, New Mexico posted the largest job growth rate in 12 years according to the Albuquerque Journal, adding more than 20,000 positions year over year from 2017. That expansion is also helping to drive strong growth in the field of accounting, as corporations compete for the most skilled internal auditors, financial controllers, and other related positions.
<!- mfunc search_btn -> <!- /mfunc search_btn ->
Information from the US Bureau of Labor Statistics showed the median salary for New Mexico's accountants to be a healthy $60,120 in 2018. Accountants in the top ten percent of the field earned over six figures, with a 90thpercentile average of $103,280.
But what accountants make anywhere is heavily dependent on the positions they hold and other factors like years of experience, industry, and the size of the firm they are working for. Professional recruiting and job market research firm, Robert Half, Inc, provides that deeper dive into the salary data for specialized accounting positions in New Mexico.
Salaries for Accountants in New Mexico Working in Different Specialized Roles
The2019 Robert Half Accounting and Finance Salary Guidepresents starting salary ranges that include the 25thand 95thpercentiles for accounting professionals in Albuquerque in a variety of different roles. It's important to keep in mind that salary stats don't detail additional bonuses, stock options and other incentives, all of which can add significantly to an accountant's total compensation.
Corporate Staff Accountants
Corporate staff accountants enjoy strong salaries in Albuquerque. Even those new to the field with 1-3 years of experience were offered starting salaries of $56,730 at the 50thpercentile, while those with several years in and vying for management-level positions were offered $84,810 at the 50thpercentile– or nearly $30,000 more.
Manager: $69,769-$129,930
Senior: $58,331-$106,826
1 to 3 years: $44,835-$88,755
Corporate Controllers
Controllers bring a unique skillset to the practice of accounting, and one that ensures companies adhere to internal controls that relate to everything from the financial records they maintain internally to compliance with state and federal regulations, so it's common to find their salaries commensurate with their expertise. in Albuquerque, the salary range for these accounting pros is $84,180-$190,091. Even those at the 50thpercentile earn six figures – $108,199.
Forensic Accountants
Forensic accountants bridge the practice of accounting with investigative work and lend their talents to criminal or civil suits. Salaries for these professionals are impressive in Albuquerque, with those in the 50thpercentile earning $84,810 and those in the 95thpercentile earning $132,446.
Tax Specialists and Auditors in Public Accounting Firms
The field of public accounting calls for experts with advanced experience and the credentials to match– namely, CPAs. Salaries for these professionals come in strong with certified public accountants at the director level in audit and assurance services being offered starting salaries of between $100,192 and $191,006, while tax specialists earn a little more at between $102,022 and $194,209.
Even non-certified public accountants further down the totem pole do well in Albuquerque:
Audit/Assurance Services
Manager: $68,168-$130,388
Senior: $48,724-$92,872
1-3 years' experience: $39,802-$75,716
Tax Services
Manager: $78,919-$150,289
Senior: $55,358-$103,395
1-3 years' experience: $43,691-$83,722
Accountants in Executive Roles
The CFO job title represents the pinnacle of achievement for anybody that got their start in accounting. Vital to the operations of any major organization and as respected members of executive teams, it's only natural that they're the ones who earn the big bucks. So, it comes as little surprise that the salary range for CFOs on the executive teams of corporations in Albuquerque is downright impressive: $110,944 to $454,984.
Accounting Salaries in New Mexico's Cities and Non-Metro Areas
Albuquerque-based accountants and auditors earned an average salary of $68,300 in 2018, according to the US Bureau of Labor Statistics, the highest in the state. Those in the top ten percent, however, found a better deal in Las Cruces where they earn $120,900 a year on average.
The table below contains 2018 salary and employment information for New Mexico accounts across the state's metropolitan and non-metro areas.
Area Name
Employment
Annual Mean Wage
Eastern New Mexico nonmetropolitan area
660
64640
Northern New Mexico nonmetropolitan area
470
66680
(This broad classification includes accounting professionals in different areas of specialty, with different credentials, and with varying levels of experience.)
Tax Preparer Salaries in New Mexico
The median salary among tax preparers in New Mexico was highest in Santa Fe, which broke the $50,000 mark in 2018. That's a particular benefit considering the low cost of living in the area, an advantage across the state for accounting professionals.
The table below shows the range of salary and employment rates for tax preparers in New Mexico's metropolitan areas.
Area Name
Employment
Annual Mean Wage
Eastern New Mexico nonmetropolitan area
-
41400
Northern New Mexico nonmetropolitan area
40
32600
Salary and employment data compiled by the United States Department of Labor's Bureau of Labor Statistics in May of 2018. Figures represent accumulated data for all areas of specialty within the field of accounting and auditing – https://www.bls.gov/oes/current/oes_nm.htm#13-2011. BLS salary data represents state and MSA (Metropolitan Statistical Area) average and median earnings for the occupations listed and includes workers at all levels of education and experience. This data does not represent starting salaries. Employment conditions in your area may vary.
Salary data for specific job titles sourced from the 2019 Robert Half Salary Guide for Accounting & Finance Professionals – https://www.roberthalf.com/salary-guide/accounting-and-finance. All ranges represent starting salaries at the 25thand 95th percentiles unless otherwise noted, with midpoint figures representing the 50th percentile. Experience, specialty area, credentials, and role all influence where salaries might fall within this range. These base salaries do not include bonuses or other incentives.
Job growth projections sourced from the New Mexico Department of Workforce Solutions and reported in the U.S. Department of Labor-funded Long Term Occupational Projections (2016-2026) database – https://projectionscentral.com/Projections/LongTerm.
All salary and job growth data accessed in May 2019.