Rhode Island is among the few remaining states to license non-certified public accountants (PAs). PA practice privileges are as broad as those of CPAs, with the important exception that they are restricted from performing auditing and attestation services. With 150 total semester hours of college level education and a bachelor's degree at minimum, along with a year of experience and passing scores on the Uniform CPA exam, the Rhode Island Board of Accountancy grants candidates the highly esteemed CPA designation. Since a bachelor's degree generally consists of just 120 semester hours of college credit, a master's in accounting provides the most common path to earning the 30 additional credit hours required for a CPA license in Rhode Island.
International "Big Four" CPA firms, Ernst & Young and KPMG, both have offices in Providence where CPAs provide management consultation and external auditing services to some of the areas largest companies. Both CPAs and PAs work for the many regional public accounting firms serving the area including Kahn, Litwin, Rezna & Co. located in Providence and Rubiano & Co., which is located in Greenville.
Find out more about CPA requirements in our step-by-step guide on how to become a CPA in Rhode Island.
<!- mfunc feat_school ->
Featured Programs:
Sponsored School(s)
Featured Bachelor Programs
SPONSORED SCHOOL(S)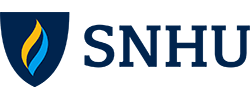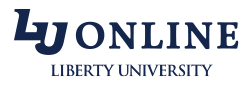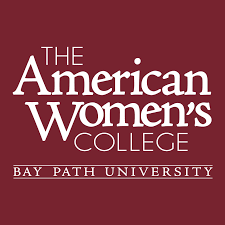 Featured Masters Programs
SPONSORED SCHOOL(S)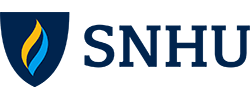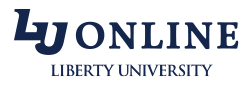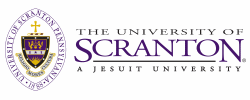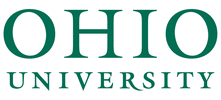 <!- /mfunc feat_school ->
Job Trends for Accountants in Rhode Island
Rhode Island is home to the corporate headquarters of a number of major national and multi-national corporations recognized as being among the state's leading employers of private corporate managerial accountants. These companies range from power backup and management company, American Power Conversion in West Kingston; gaming technology company, GTECH in Providence; and toy company, Hasbro, with its headquarters also in Providence.
<!- mfunc search_btn -> <!- /mfunc search_btn ->
The corporate headquarters of Amica Mutual Insurance, the country's oldest mutual insurer of automobiles, is located in Providence. Amica is not only one of the leading employers of management accountants and controllers, it's also a leading employer of actuarial accountants. Citizens Bank, the country's eighth largest commercial bank holding company, also has corporate offices in Providence.
Rhode Island accountants who aspire to helping others through their work may choose to specialize in fund accountancy and work for the many nonprofit organizations in the state. Among these are Roger Williams University in Bristol, Newport Art Museum in Newport, the headquarters of the American Mathematical Society in Providence, and CODAC Behavioral Healthcare in Cranston.
Salary and Job Growth Projections for Accountants in Rhode Island
Rhode Island's Department of Labor and Training forecasts an 8.1 percent increase in accounting and auditing jobs in the state through 2026. That along with normal changes in the workforce translates to about 510 openings a year in the field, a very respectable number that outpaces the number of accounting graduate students coming out of the state's university system each year.
Even better news is found when it comes to average salaries for the profession across the state. Overall, accounting professionals in Rhode Island earned an average of $81,090, according to 2018 salary data from the U.S. Bureau of Labor Statistics, a figure that came in well above the national average.
Not only is the state's average salary for accountants and auditors higher than the national average, but opportunities for upward mobility in the field speaks to the potential to earn even more with accountants in the top ten percent earning an average of $117,200 per year.
Salaries for Accountants in Rhode Island Working in Different Specialized Roles
Accounting is a very heavily specialized field, however, and the top-line BLS numbers don't necessarily give a complete picture about the ins and outs of earnings at different levels of experience, in different industries, or with advanced credentials like a CPA license.
Staffing firm Robert Half, however, publishes its Accounting and Finance Salary Guide each year which helps lay some of those mysteries to rest. Diving in to the city of Providence, the 2109 guide delivers detailed starting salary information at different percentiles for a variety of different accounting specialty roles.
Variance between those numbers is typically accounted for by different company sizes, different industries, or advanced individual qualifications. The numbers don't capture bonuses or incentives such as stock options that are de rigueur in certain industries, such as technology, but they otherwise offer a clear picture of what base salaries are like.
Corporate Staff Accountants in Financial Services
Big businesses have big numbers to add up, and nowhere is that more true than in financial services. Staff accountants in Providence with as little as a year of experience in the field can start off at a 50th percentile salary of $62,930, or as much as $97,947 at the 95th percentile.
Experience is something that can have a significant impact on salaries in this role, as well (50th – 95th percentile):
3 to 5 years experience: $73,334 – $114,949
5+ years experience: $83,991 – $131,189
Corporate Controllers
Controllers are a step up the ladder from line accountants in corporate work, often holding positions classified as upper level management, so of course their compensation is considerably higher. In Providence, the average corporate controller can expect to make from $93,380 to $210,866 to start.
Forensic Accountants
Forensic accountants bring a special skillset to bear on accounting questions and command top dollar in Rhode Island. In Providence, they're offered starting salaries of anywhere from $93,380 at the 50th percentile up to $146,921 at the 95th.
CPAs and Auditors in Accounting Firms
Auditors and accountants in public accounting firms perform the meat and potatoes work of the profession, handling tax and audit services for a wide variety of outside firms and individuals. Their compensation covers a similarly wide gamut, largely dependent of whether or not they old the coveted CPA (25th to 95th percentile).
Assurance/Audit Services:
Management – $75,618 – $144,638
Senior – $54,049 – $103,022
1-3 years experience – $44,152 – $83,991
Tax Services:
Management – $87,544 – $166,714
Senior – $61,407 – $114,695
1-3 years experience – $48,466 – $92,872
Accountants in Executive Roles
CFOs typically represent the cream of the crop in any accounting department. In Providence corporations, they can make anywhere from $123,069 to $504,709 to start, with $199,701 as the midpoint salary offer at the 50th percentile. Salary offers at this level only go to individuals with years of experience and top credentials, often a CPA license.
Salaries for Accountants and Auditors in Rhode Island's Cities and Rural Areas
Providence is the heart of the accounting industry in Rhode Island and with plenty of business and high net worth individuals in the area, accountants at all levels command good salaries.
Area Name
Employment
Annual Mean Wage
Providence-Warwick
4800
81840
(This is a broad classification that includes accounting professionals in different areas of specialty, with different credentials, and with varying levels of experience).
Tax Preparer Salaries Throughout Rhode Island
Tax preparation in the Providence area represents a fairly limited field, but salaries remain slightly above national averages.
Area Name
Employment
Annual Mean Wage
Providence-Warwick
180
47000
Salary and employment data compiled by the United States Department of Labor's Bureau of Labor Statistics in May of 2018. Figures represent accumulated data for all areas of specialty within the field of accounting and auditing – https://www.bls.gov/oes/current/oes_ri.htm#13-2011. BLS salary data represents state and MSA (Metropolitan Statistical Area) average and median earnings for the occupations listed and includes workers at all levels of education and experience. This data does not represent starting salaries. Employment conditions in your area may vary.
Salary data for specific job titles sourced from the 2019 Robert Half Salary Guide for Accounting & Finance Professionals –
https://www.roberthalf.com/salary-guide/accounting-and-finance. All ranges represent starting salaries at the 25th and 95th percentiles unless otherwise noted, with midpoint figures representing the 50th percentile. Experience, specialty area, credentials, and role all influence where salaries might fall within this range. These base salaries do not include bonuses or other incentives.
Job growth projections sourced from the Rhode Island Department of Labor and Trainingand reported in the U.S. Department of Labor-funded Long Term Occupational Projections (2016-2026) database – https://projectionscentral.com/Projections/LongTerm.
All salary and job growth data accessed in May 2019.
<!- mfunc search_btn -> <!- /mfunc search_btn ->