Steps to Becoming an Accountant in Tennessee
Candidates interested in becoming certified public accountants in Tennessee earn bachelor's degrees at minimum, complete a total of at least 150 semester hours of college credit, and then pass the Uniform CPA Exam before fulfilling the Tennessee State Board of Accountancy's requirement of one year of paid, supervised experience. Because a bachelor's degree usually results in about 120 semester hours of college credit, a master's in accounting provides the ideal way to earn the additional credit hours required for a CPA license in Tennessee.  The CPA credential lends itself to diverse, specialized tasks that include completing internal audits, assisting in the design of accounting information systems, preparing Securities and Exchange Commission reports for publicly traded companies, and providing consultation services specific to business management strategies and tax matters. CPAs often establish independent firms, join local or regional firms, or go on to work for one of the "Big Four" international CPA firms like Deloitte, which has offices in Hermitage or KPMG, which has a Nashville location.
Industries for Accountants in Tennessee
According to the Tennessee Department of Labor and Workforce Development, most of Tennessee's accountants work as staff accountants and bookkeepers. Other major areas of employment for accountants in the state include by order of number of jobs: private companies, hospitals, insurance providers, and architectural and engineering firms. The state's Department of Labor cites in excess of 1,600 potential employers of accountants from every industry across the state.
Managerial accountants, controllers, and internal auditors work for organizations as diverse as Warner Music Group Corporation in Nashville and security services provider, Walden Security, with corporate headquarters in Chattanooga. These specialized roles require accountants to develop acumen in everything from financial analysis, to risk control, to federal regulatory compliance statutes like the Sarbanes-Oxley Act.
Architectural, manufacturing, and engineering may not be the first industries that comes to mind when thinking about accounting, but architectural firms and engineering companies are among the state's biggest employers of cost accountants, project managers with accounting backgrounds, and construction cost estimators. These highly specialized accounting professionals work for outfits like metal manufacturing plant, Shiloh Industries in Dixon, and the federal government owned, Tennessee Valley Authority in Knoxville.
<!- mfunc feat_school ->
Featured Programs:
Sponsored School(s)
Featured Bachelor Programs
SPONSORED SCHOOL(S)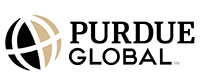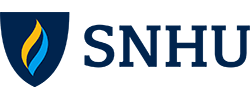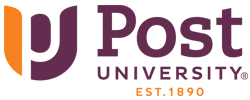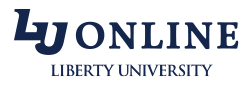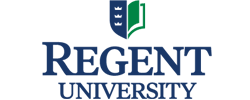 Featured Masters Programs
SPONSORED SCHOOL(S)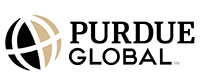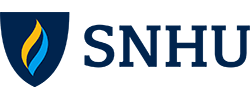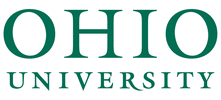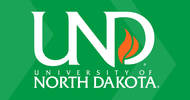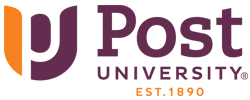 <!- /mfunc feat_school ->
Tennessee Accountants: Salary and Employment Facts
Tennessee is experiencing a job boom in the accounting field right now, with the number of jobs forecasted to expand at more than twice the national rate for the profession. The state Department of Labor and Workforce Development foresees a staggering 24.7 percent increase in accounting and auditing jobs in the ten years between 2016 and 2026. That along with all the normal changes in the workforce expected during that time frame works out to a massive 2,280 openings annually.
<!- mfunc search_btn -> <!- /mfunc search_btn ->
According to the Bureau of Labor Statistics, the median salary for all accountants across the state in 2018 was $62,100, with those in the top ten percent hitting $105,760.
What makes up that top ten percent, though? And what about salaries for all the different specialized roles? BLS doesn't dive into the details to present all the factors that affect compensation in the field. For that kind of information we rely on the recruiting and job market research firm Robert Half, Inc.
Salaries for Accountants in Different Specialized Roles
By looking at specific industries and roles, as well as offering breakdowns by experience in some cases, the 2019 Robert Half Accounting and Finance Salary Guide gives starting salary points in specific cities at the 25th, 50th, and 95th percentiles.
Salary offers in the accounting field have a lot to do with qualifications and credentials like CPA licensure, the size of the firm, and the industry specialization. The numbers are calculated before factoring in bonuses or other incentives.
These examples come from Nashville:
Corporate Staff Accountants in Financial Services
Financial service firms often sweeten up their compensation packages with special incentives, so take home pay can exceed the Robert Half numbers considerably at some firms. Still, the average accountant with as little as one year of experience at such firms can start with a midpoint of $62,930, and see salaries go as high as $97,947 if they're counted among the top five percent based on industry experience and credentials.
The numbers also reflect the added value that comes with experience (25th to 95th percentile):
3 to 5 years experience: $60,646 – $114,949
5+ years experience: $69,020 – $131,189
Corporate Controllers
Controllers working in corporate management can also be presumed to have some years of experience under their belts, which is part of what accounts for their starting salary range of $93,380 (25th percentile) to $210,866 (95th percentile).
Forensic Accountants
Forensic accountants have a set of qualifications that is worth a lot to corporations, government agencies, and other employers. That's reflected in the Nashville salary statistics, which range from $77,140 to $146,921 with a midpoint of $93,380.
Tax Specialists and Auditors in Public Accounting Firms
Public accounting is an area that covers a vast range of company sizes and levels of individual expertise, ranging from the small one-man show to major multinational consultancies with armies of CPAs on call. At the high end, senior managers in tax services can make anywhere from $113,172 to $215,434 to start, with a midpoint of $136,010.
At other levels of experience, Nashville accountants in the 25th to 95th percentile are looking at these starting numbers:
Assurance/Audit Services:
Management – $75,618 – $144,638
Senior – $54,049 – $103,022
1-3 years experience – $44,152 – $83,991
Tax Services:
Management – $87,544 – $166,714
Senior – $61,407 – $114,695
1-3 years experience – $48,466 – $92,872
Accountants in Executive Roles
At the very top end of the corporate hierarchy for accounting professionals in Nashville are corporate CFOs– individuals with plenty of industry-specific experience, expertise, and credentials, which usually comes in the form of a CPA. This helps account for their starting salary range of $123,069 to $504,709, with a $199,701 midpoint.
Salaries for Accountants and Auditors in Tennessee's Cities and Rural Areas
Although Nashville remains the single largest market for accountants in Tennessee, the average salary there of $69,000 is below those found in both Knoxville and Memphis according to 2018 BLS data.
Area Name
Employment
Annual Mean Wage
East Tennessee nonmetropolitan area
330
54890
Kingsport-Bristol-Bristol
610
69060
Nashville-Davidson--Murfreesboro--Franklin
10870
69000
North Central Tennessee nonmetropolitan area
280
56360
South Central Tennessee nonmetropolitan area
290
81540
West Tennessee nonmetropolitan area
420
58780
(This is a broad classification that includes accounting professionals in different areas of specialty, with different credentials, and with varying levels of experience).
Tax Preparer Salaries Throughout Tennessee
For tax preparers, Memphis once again comes in at the top of the pile, with a median wage of $74,300 and the top ten percent of preparers coming in near six figures, at $95,080 per year.
Salary and employment data compiled by the United States Department of Labor's Bureau of Labor Statistics in May of 2018. Figures represent accumulated data for all areas of specialty within the field of accounting and auditing – https://www.bls.gov/oes/current/oes_tn.htm#13-2011. BLS salary data represents state and MSA (Metropolitan Statistical Area) average and median earnings for the occupations listed and includes workers at all levels of education and experience. This data does not represent starting salaries. Employment conditions in your area may vary.
Salary data for specific job titles sourced from the 2019 Robert Half Salary Guide for Accounting & Finance Professionals – https://www.roberthalf.com/salary-guide/accounting-and-finance. All ranges represent starting salaries at the 25th and 95th percentiles unless otherwise noted, with midpoint figures representing the 50th percentile. Experience, specialty area, credentials, and role all influence where salaries might fall within this range. These base salaries do not include bonuses or other incentives.
Job growth projections sourced from the Tennessee Department of Labor and Workforce Development and reported in the U.S. Department of Labor-funded Long Term Occupational Projections (2016-2026) database – https://projectionscentral.com/Projections/LongTerm
All salary and job growth data accessed in May 2019.