Steps to Becoming an Accountant in Texas
The Texas State Board of Public Accountancy grants licenses to qualified candidates interested in becoming certified public accountants. To be eligible for licensure, CPA candidates are required to earn 150 semester hours of college credit and a bachelor's degree before passing the Uniform CPA Exam and gaining a year of supervised experience. With most bachelor's programs consisting of just 120 semester hours of college credit, a master's in accounting can provide the additional credit hours in advanced accounting coursework required for licensure in Texas.
Texas' CPAs are found working for the many local and regional CPA firms in the state. Many also work for international firms with a presence in the state, including Baird, Kurtz and Dobson, which has offices in Dallas, Houston, and San Antonio and Clifton Gunderson, which has offices in Austin and Houston. A CPA license, often coupled with specialty certification, allows these professionals to serve as tax consultants and financial analysts in the Texas offices of global financial services firms like JPMorgan Chase, or as forensic accountants who investigate fraud under the auspices of the Federal Reserve Bank of Dallas.
Accountancy Job Trends in Texas
With its concentration of big industry and big business, Texas is a major player in global commerce. Accountants familiar with International Financial Reporting Standards are needed to facilitate international trade for globally recognized companies like Marathon Oil, and engineering and construction giant, URS Corporation, both of which have a strong presence in Texas.
Fortune 150/Global 500 petroleum refining company, Tesoro Corporation, which is headquartered in San Antonio, and industrial hygiene services company, ALS Environmental, with offices in Houston, both employ environmental accountants and auditors. The proliferation of oil and natural gas exploration in Texas necessitates the services of these specially trained professionals to help ensure compliance with environmental regulations so as to avoid EPA fees that could otherwise work to erode the bottom line.
<!- mfunc feat_school ->
Featured Programs:
Sponsored School(s)
Featured Bachelor Programs
SPONSORED SCHOOL(S)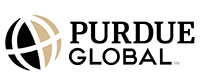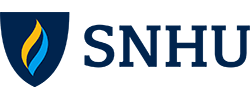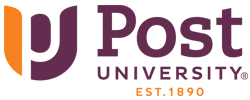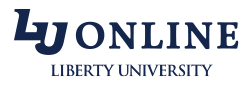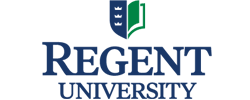 Featured Masters Programs
SPONSORED SCHOOL(S)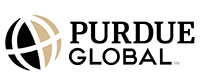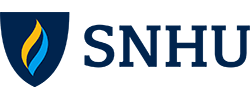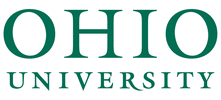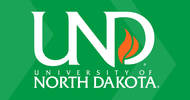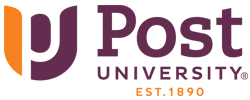 <!- /mfunc feat_school ->
Texas Accountants: Salary and Employment Facts
From Austin's booming tech sector to legacy industries like oil and gas exploration and extraction, Texas is a place with big opportunities for anybody with the kind of accounting chops companies are looking for. The Texas Workforce Commission is forecasting an 18.9 percent increase in the number of accounting positions over the decade between 2016 and 2026, almost double the national average. In a place with this much corporate and industrial action that translates into an awful lot of jobs – 14,440 each year opening up across the state.
<!- mfunc search_btn -> <!- /mfunc search_btn ->
The U.S. Department of Labor ranks the state number two in the nation in terms of total accounting jobs, in fact, and the salaries aren't too shabby, either. Statewide, the average salary is $80,200, with the top ten percent making $122,810.
Salaries for Accountants in Texas Working in Different Specialized Roles
Statewide numbers and averages offer only a limited perspective in a state that's the size of France, though. There's a lot of differences between a small-town tax accountant working in the Panhandle and a big-time financial services specialist grinding it out in a Houston skyscraper.
The 2019 Robert Half Accounting and Finance Salary Guide helps make sense of the differences stemming from experience, industry, expertise, and location, breaking down salary details by percentile and identifying a number of specialty roles and experience levels in different cities across the state.
The numbers are presented without factoring in things like bonuses or stock incentives, which can be significant for accountants in certain industries, such as high tech. Representative starting salaries in the Dallas-Fort Worth area look like this:
Corporate Staff Accountants in Financial Services
Financial services typically attract well-qualified candidates even at the staff accounting level. Even those with as little as a year of experience can start with a salary of $68,200 at the midpoint, or as much as $106,150 in the top five percent.
Experience continues to matter throughout their career, as well, as shown in the 25th to 95th percentile range at each level:
3 to 5 years experience: $65,725 – $124,575
5+ years experience: $74,800 – $142,175
Controllers
Controllers have both expertise and experience, which is why they start off at the six-figure level around Dallas, ranging from $101,200 at the low end to a 50th percentile rate of $130,075, all the way up to the top five percent at $228,525.
Forensic Accountants
Forensic accountants have a unique skillset and mindset that comes together to deliver a particularly valuable service to employers. Their pay is correspondingly high around DFW, ranging from $83,600 at the 25th percentile to $159,225 at the 95th.
CPAs and Auditors in Accounting Firms
Public accountants command a wide variety of salaries, heavily dependent on the industry they specialize in and the size of the firms they deal with, and more than anything, whether or not they hold a CPA. At the high end, CPAs that hold director level management positions in audit and assurance firms can pull down $229,625 if they are in the top five percent, or $144,375 at the midpoint.
For other sectors and experience levels, these are the rates at the 25th and 95th percentiles:
Assurance/Audit Services:
Management – $81,950 – $156,750
Senior – $58,575 – $111,650
1-3 years experience – $47,850 – $91,025
Tax Services:
Management – $94,875 – $180,675
Senior – $66,550 – $124,300
1-3 years experience – $52,525 – $100,650
Accountants in Executive Roles
There is no one further up the accounting department ladder in corporate management than the CFO. With years of experience under their belt and specialized credentials such as a CPA license, they command top dollar in the accounting world… from $133,375 to $546,975 in Dallas, with a comfortable midpoint salary of $216,425.
Salaries for Accountants and Auditors in Texas's Cities and Rural Areas
Dallas and Houston are just about neck and neck when it comes to the high end of median salaries for accountants in Texas, both just around $75,000 in the 2018 BLS numbers. It's not just good money in the city, however… the West Texas nonmetropolitan area comes in fourth in the U.S. in terms of salaries for accountants and auditors with a median of just over $70,000.
(This is a broad classification that includes accounting professionals in different areas of specialty, with different credentials, and with varying levels of experience).
Tax Preparer Salaries Throughout Texas
Abilene is far and away the best place to be a tax preparer in Texas, with a median annual salary of $57,330. Experts in the top ten percent, according to BLS, make a whopping $178,930 a year in the one-time cattle town.
Area Name
Employment
Annual Mean Wage
Austin-Round Rock
460
45190
Border Region of Texas nonmetropolitan area
100
43980
Dallas-Fort Worth-Arlington
2370
48750
Hill Country Region of Texas nonmetropolitan area
60
38830
Houston-The Woodlands-Sugar Land
1280
57380
North Texas Region of Texas nonmetropolitan area
-
62450
San Antonio-New Braunfels
370
53180
West Texas Region of Texas nonmetropolitan area
170
34270
Salary and employment data compiled by the United States Department of Labor's Bureau of Labor Statistics in May of 2018. Figures represent accumulated data for all areas of specialty within the field of accounting and auditing – https://www.bls.gov/oes/current/oes_tx.htm#13-2011. BLS salary data represents state and MSA (Metropolitan Statistical Area) average and median earnings for the occupations listed and includes workers at all levels of education and experience. This data does not represent starting salaries. Employment conditions in your area may vary.
Salary data for specific job titles sourced from the 2019 Robert Half Salary Guide for Accounting & Finance Professionals –
https://www.roberthalf.com/salary-guide/accounting-and-finance. All ranges represent starting salaries at the 25th and 95th percentiles unless otherwise noted, with midpoint figures representing the 50th percentile. Experience, specialty area, credentials, and role all influence where salaries might fall within this range. These base salaries do not include bonuses or other incentives.
Job growth projections sourced from the Texas Workforce Commissionand reported in the U.S. Department of Labor-funded Long Term Occupational Projections (2016-2026) database – https://projectionscentral.com/Projections/LongTerm.
All salary and job growth data accessed in May 2019.