Steps to Becoming an Accountant in Utah
Utah's CPAs are regulated by the Utah Department of Commerce Division of Occupational and Professional Licensing and must complete 150 semester hours of college-level education, earn a bachelor's degree at minimum, pass both the Uniform CPA Exam and the AICPA Professional Ethics Exam, and fulfill one year of accounting experience prior to being licensed. 

 Because a bachelor's degree consists of around 120 semester hours of college credit, a master's in accounting serves as the most common way to earn the 30 additional credit hours required for a CPA license in Utah.
"Big Four" international CPA firms, Ernst & Young and Deloitte, both have offices in Salt Lake City. Other major accounting firms that have a strong presence in Utah include Renaissance Financial Group in Sandy, Mayer Hoffman McCann in Salt Lake City, and BDO Seidman Alliance, with offices in Farmington, Salt Lake City, and South Jordan.
<!– mfunc feat_school –>
Featured Programs:
Sponsored School
Featured Bachelor Programs
SPONSORED LISTINGS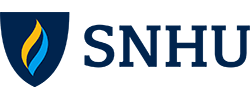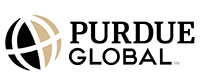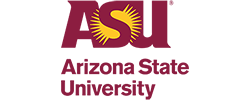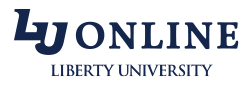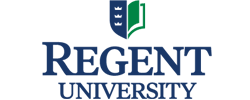 Featured Masters Programs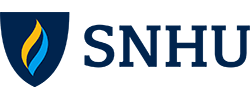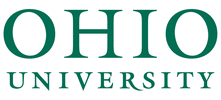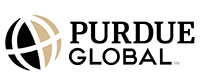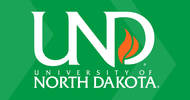 <!– /mfunc feat_school –>
Utah is home to a number of diverse publicly traded corporations recognized as some of the area's biggest employers of corporate management accountants, controllers, and cost and capital accounting specialists. Automotive safety company Autoliv in Ogden, national refrigerated trucking company, C.R. England; business training and consultation firm, Franklin Covey; and energy company, Questar, are all headquartered in Salt Lake City.
<!– mfunc search_btn –> <!– /mfunc search_btn –>
IT systems auditors and accounting information systems specialists find a unique niche working for technology companies headquartered in the state. Among these are enterprise software and services company, Norvell, located in Provo; online business software company, Omniture, in Orem; and global broadband services provider iBAHN, based in Salt Lake City.
Utah Accountants: Salary and Job Trends
In 2018, nearly 10,000 accountants and auditors called Utah home according to the U.S. Bureau of Labor Statistics More than half of them were in Salt Lake City, an area with a reputation for being a financial services industry powerhouse, where controllers, internal and external auditors, managerial accountants, forensic accountants and others find no shortage of opportunities with insurance companies, banks and brokerages.
According to the Utah Department of Workforce Services, accountants in the state are going to continue to see opportunities for years to come. The long-term projection from 2016 to 2026 shows a staggering 32.7 percent job growth rate in the field– that's more than three times the national rate of expansion. This level of growth coupled with normal turnover will result in an impressive 1,610 openings each year for accountants and auditors statewide.
According to the Bureau of Labor Statistics, as of May 2018, the average salary for those accountants was $70,980 annually. At the high end, though, the top ten percent can expect to make closer to $106,990 a year.
As every accountant knows, averages can be pretty misleading across large groups or diverse populations. That's definitely true for accountants themselves. Salaries in different industries, at different locations, with different levels of experience, or with different credentials, can vary dramatically in terms of salary potential.
Salaries for Accountants in Different Specialized Roles
The 2019 Robert Half Accounting and Finance Salary Guide helps break down these differences to provide a more nuanced picture of the actual rates of pay that accountants and auditors can expect in different roles and with different levels of experience. The guide offers snapshots of positions in different cities for those roles at the 25th, 50th, and 95th percentiles, covering differences in experience and the roles accountants work in.
For Salt Lake City, before factoring in bonuses or incentives, those numbers look like this:
Corporate Staff Accountants in Financial Services
Financial services is one of those sectors where a lot of compensation can be tied to performance bonuses or other incentives. Even so, according to the Robert Half data, general staff accountants working for financial services firms in Salt Lake City can pull in a starting rate of $65,720 at the mid-range or as much as $102,290 in the top 5 percent even before accounting for other compensation.
More experience builds those levels even higher (25th to 95th percentile):
3 to 5 years experience: $63,335 – $120,045
5+ years experience: $72,080 – $137,005
Corporate Controllers
Controllers bring a lot of expertise to the table to ensure corporations adhere to controls that keep them in compliance with regulators and aligned with internal policy when it comes to the management of corporate assets and liabilities. They also typically have a considerable amount of experience in their particular industry before ascending to that role. It makes sense that they are well-compensated, then, enjoying a starting salary range in Salt Lake City of $97,520 to $220,215 with $125,345 as the midpoint offer.
Forensic Accountants
Working in forensic accounting takes a specialized skillset that requires a lot of talent and study to perfect. That's why forensic accountants can get top dollar in the SLC market, commanding starting salaries that range from $80,560 to $153,435 25th.
Tax Specialists and Auditors in Public Accounting Firms
A CPA working for one of the Big Four international public accounting firms in Salt Lake City is going to get a much different paycheck at the end of the month than a tax accountant working at a storefront location at a strip mall in Logan. But both are covered under the general category of public accounting, and this is why the range of salaries here can vary so widely. Senior managers in tax services can expect to see numbers in the low six figures right from the start: between $118,190 and $224,985 from the 25th to 95th percentiles.
It's not just the size of the firm or the location, however… experience and specialization also play a role in compensation in public accounting, as you can see here:
Assurance/Audit Services:
Management – $78,970 – $151,050
Senior – $56,445 – $107,590
1-3 years experience – $46,110 – $87,715
Tax Services:
Management – $91,425 – $174,105
Senior – $64,130 – $119,780
1-3 years experience – $50,615 – $96,990
Accountants in Executive Roles
CFOs working in corporate management don't ascend to that lofty position without years of experience and serious credentials in the accounting field, which often means holding a CPA license. All that expertise and the decades of experience CFOs have results in salaries at the highest end of the range among professionals with an accounting background. In Salt Lake City that means being offered between $128,525 and $527,085, with the midpoint of the range being $208,555.
Salaries for Accountants and Auditors in Utah's Cities and Rural Areas
Although Salt Lake City is the employment capital of the state, tiny little retirement community St. George down on the Nevada/Arizona border surprisingly comes in on top for the annual median wage, edging out SLC's $64,520 slightly at $64,830 a year.
Area Name
Employment
Annual Mean Wage
Central Utah nonmetropolitan areaa
170
58540
Eastern Utah nonmetropolitan area
490
66660
Ogden-Clearfield
1380
70780
(This is a broad classification that includes accounting professionals in different areas of specialty, with different credentials, and with varying levels of experience.)
Tax Preparer Salaries Throughout Utah
Salt Lake City is definitely the place to be for tax preparers in Utah, offering a relatively generous average salary of $55,650 that beats other regions in the state by more than $10,000.
Area Name
Employment
Annual Mean Wage
Eastern Utah nonmetropolitan area
120
36040
Salary and employment data compiled by the United States Department of Labor's Bureau of Labor Statistics in May of 2018. Figures represent accumulated data for all areas of specialty within the field of accounting and auditing – https://www.bls.gov/oes/current/oes_ut.htm#13-2011. BLS salary data represents state and MSA (Metropolitan Statistical Area) average and median earnings for the occupations listed and includes workers at all levels of education and experience. This data does not represent starting salaries. Employment conditions in your area may vary.
Salary data for specific job titles sourced from the 2019 Robert Half Salary Guide for Accounting & Finance Professionals – https://www.roberthalf.com/salary-guide/accounting-and-finance. All ranges represent starting salaries at the 25th and 95th percentiles unless otherwise noted, with midpoint figures representing the 50th percentile. Experience, specialty area, credentials, and role all influence where salaries might fall within this range. These base salaries do not include bonuses or other incentives.
Job growth projections sourced from the Utah Department of Workforce Services and reported in the U.S. Department of Labor-funded Long Term Occupational Projections (2016-2026) database – https://projectionscentral.com/Projections/LongTerm
All salary and job growth data accessed in May 2019.