Utah's CPAs are regulated by the Utah Department of Commerce Division of Occupational and Professional Licensing. To earn licensure here, CPA candidates must complete 150 semester hours of college-level education within a bachelor's degree program or higher, pass both the Uniform CPA Exam and the AICPA Professional Ethics Exam, and fulfill one year of accounting experience. Because a bachelor's degree consists of around 120 semester hours of college credit, a master's in accounting serves as the most common way to earn the 30 additional credit hours required for a CPA license in Utah.
"Big Four" international CPA firms, Ernst & Young and Deloitte, both have offices in Salt Lake City. Other major accounting firms that have a strong presence in Utah include Renaissance Financial Group in Sandy, Mayer Hoffman McCann in Salt Lake City, and BDO Seidman Alliance, with offices in Farmington, Salt Lake City, and South Jordan.
Utah is home to a number of diverse publicly traded corporations that are recognized as some of the area's biggest employers of corporate management accountants, controllers, and cost and capital accounting specialists. National refrigerated trucking company C.R. England, business training and consultation firm Franklin Covey, and energy company Questar are all headquartered in Salt Lake City. IT systems auditors and accounting information systems specialists find a unique niche working for technology companies like enterprise software and services company Norvell, which is located in Provo; online business software company, Omniture, located in Orem; and global broadband services provider iBAHN, based in Salt Lake City.
Find out more about CPA requirements in our step-by-step guide on how to become a CPA in Utah.
<!- mfunc feat_school ->
Featured Programs:
Sponsored School(s)
Featured Bachelor Programs
SPONSORED SCHOOL(S)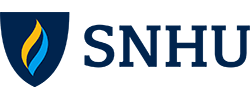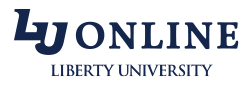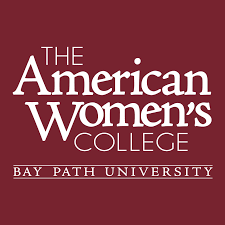 Featured Masters Programs
SPONSORED SCHOOL(S)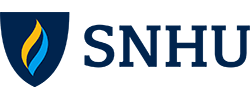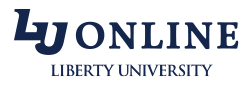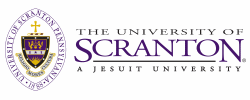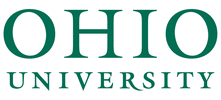 <!- /mfunc feat_school ->
Utah Accountants: Salary and Job Trends
In 2020, more than 11,000 accountants and auditors called Utah home, according to the Bureau of Labor Statistics (BLS). More than half of them (6,590) were in Salt Lake City, an area with a reputation for being a financial services industry powerhouse, where controllers, internal and external auditors, managerial accountants, forensic accountants, and others find no shortage of opportunities with insurance companies, banks and brokerages.
<!- mfunc search_btn -> <!- /mfunc search_btn ->
According to the Utah Department of Workforce Services, accountants in the state are going to continue to see excellent opportunities for years to come. Between 2018 and 2028, accountant jobs in Utah are projected to increase by a truly impressive 31.1% – placing the state among the fastest growing in the nation for these professionals during this time.
During this ten-year period leading to 2028, the state should see about 1,590 job openings every year for accountants, thanks to a combination of new job growth, retirements, and natural job turnover.
According to the BLS, accountants and auditors in Utah earned a median salary of $64,100 as of May 2020.
As every accountant knows, averages can be pretty misleading across large groups or diverse populations. That's definitely true for accountants themselves. The earning power for accountants in different industries, in different parts of the state, and with different levels of experience can and do widely vary.
Salaries for Accountants in Different Specialized Roles
The good news is that the BLS also provides plenty of insight into the earning power of Utah's accountants based on a variety of factors, such as experience, industry, and role/specialty.
Note that the following BLS stats from May 2020 feature only base salaries and not salary incentives like bonuses and stock options that are frequently part of many accountants' salary packages.
Corporate Staff Accountants, Bookkeepers, and Accounting Clerks
With just a year or two of experience, corporate staff accountants in Utah earn about $31,670, which represents the 25th percentile, while those with a few more years of experience earn about $38,720, which represents the median level. The top earning corporate accountants in Utah (75th – 90th percentile) – those with significant experience and senior-level positions – earn about $48,460 – $59,970.
Forensic Accountants
Working in forensic accounting takes a specialized skillset that's part accountant, part investigator. In Utah, forensic accountants earn about $83,070, which represents the 75th percentile among the state's accountants and auditors. Salaries for forensic accountants also come in strong in many of the state's metro areas. For example, in Salt Lake City, they earn about $85,080, while in the Ogden-Clearfield metro area, they earn about $90,330.
Controllers and Other Financial Managers
Controllers are tasked with ensuring corporations adhere to controls related to regulatory compliance and internal policy. In Utah, they earn a median salary of $102,580. Those with more experience and those working in larger corporations earn salaries that reflect the 75th – 90th percentile: $139,650 – $185,270.
In Salt Lake City, salaries for controllers are even stronger, with those at the median level earning about $105,160, those in the 75th percentile earning about $146,220, and those in the 90th percentile earning about $190,350.
CPAs and Auditors
CPAs remain among the highest paid accountants across the board thanks, in part, to their expanded skillset courtesy of the esteemed CPA designation. In Utah, these pros earn about $109,040, which represents the 90thpercentile among all accountants and auditors in the state.
In the Provo-Orem metro area, they earn about $103,790, while in the Ogden-Clearfield metro area, they earn about $109,640.
Accountants in Executive Roles
CFOs working in corporate management don't ascend to that lofty position without years of experience and serious credentials in the accounting field, which often means holding a CPA license. All that expertise and experience allows them to earn some of the highest salaries among professionals with an accounting background.
In Utah, accounting executives earn a median salary of $146,930, while those beyond the median range earn salaries that exceed $208,000.
The median salary for accounting executives in Provo-Orem is $175,540, while in Salt Lake City, it's $156,380.
Salaries for Accountants and Auditors in Utah's Cities and Rural Areas
Accountants throughout both the nonmetro and metro areas of Utah enjoy salaries at the median level that range from the mid-$50,000s to the mid-$60,000s. At the top of the pay scale, six figures for these pros are commonplace.
(This is a broad classification that includes accounting professionals in different areas of specialty, with different credentials, and with varying levels of experience.)
Area Name
Employment
Annual median wage
Central Utah nonmetropolitan area
280
54990
Eastern Utah nonmetropolitan area
570
63430
Ogden-Clearfield
1210
65090
Tax Preparer Salaries Throughout Utah
The top earners in Utah among tax preparers are in the Provo-Orem and Salt Lake City metro areas, where median salaries are in the mid-$50,000 range.
Area Name
Employment
Annual median wage
Eastern Utah nonmetropolitan area
90
32150
May 2020 Bureau of Labor Statistics salary and job growth data for Accountants and Auditors, Financial Managers, Bookkeeping, Accounting and Auditing Clerks, and Chief Executives. Figures represent national data, not school specific information. Conditions in your area may vary. Data accessed April 2021.
Job growth projections sourced from the Utah Department of Workforce Services and reported in the U.S. Department of Labor-funded Long Term Occupational Projections (2018-2028) database – https://projectionscentral.com/Projections/LongTerm.
<!- mfunc search_btn -> <!- /mfunc search_btn ->