According to the 2006 Canadian Census, there were 1,880 financial auditors and accountants working in the province of Newfoundland and Labrador. The number of accountants in the province had increased by 13 percent since 2001. Because the census indicates
that most accountants in the province are older, it is anticipated that more job openings will become available within this field in the coming years due to the normal cycle of retirement.
The economy of Newfoundland and Labrador is growing at an amazing rate. Employment is up and unemployment is down. Some of this growth can be attributed to the fact that Newfoundland has become the third largest oil-producing province in Canada.
Residents of Newfoundland and Labrador who become accountants almost always start by earning a college degree and often pursue credentialing through one of the four accounting bodies recognized in the province. Among these are the Certified General Accountants
Association, the Certified Management Accountants of Newfoundland and Labrador, and the Chartered Accountants of Newfoundland and Labrador.
Accountants are employed at firms such as "Big Four" international accounting and professional services firm Deloitte and internationally recognized accounting firm Grant Thornton, both with offices in St. John's. CIBC Wealth Management in St. John's
employs specially credentialed chartered accountants as investment advisers and business management consultants, as does International financial and consulting firm BDO's Corner Brook office.
<!- mfunc search_btn -> <!- /mfunc search_btn ->
Job Trends for Accountants in Newfoundland and Labrador
Data from the Canadian Occupational Projection System (COPS) indicates that most financial auditors and accountants in Newfoundland and Labrador work in the professional services industry or in public administration. One of the reasons that this occupation
has such a good outlook in the province is its versatility and the fact that accountants are able to be self-employed in public practice, as well as work in government, industry, academia, and for non-profits.
<!- mfunc feat_school ->
Featured Programs:
Sponsored School(s)
Featured Bachelor Programs
SPONSORED SCHOOL(S)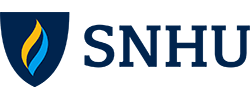 SNHU
SNHU's undergraduate degrees in accounting are delivered fully online by world-class expert faculty, offering the best in convenience and academic excellence.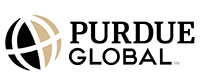 Purdue University Global
Purdue University's online learning experience is like no other, offering students interactive, live seminars that can be accessed from anywhere in the world. Theory here is complemented with team-building and project-based learning for a well-rounded educational experience.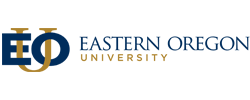 Eastern Oregon University
Eastern Oregon University offers diverse bachelor's options, delivered 100% online. Your own support team will ensure you're on-time, on-track, and headed toward success. Take an additional 45 credits and you'll be qualified to sit for the Uniform CPA Exam.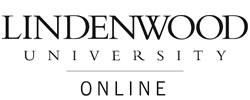 Lindenwood University
Lindenwood's fully online BBA in Accounting allows students to take classes wherever and whenever it's most convenient. Lindenwood students enjoy perks that include an online academic advisor and career center. Also offers a Master of Accountancy and an MBA in Accounting.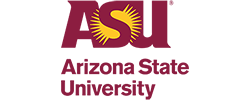 Arizona State University
ASU's BS in Accountancy is backed by a 15-year track record of offering innovative, online degree programs. Student support is part of the package at ASU, with enrollment coaches, academic advisors, and success coaches focused solely on your success.
Featured Masters Programs
SPONSORED SCHOOL(S)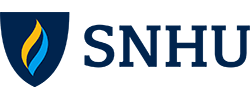 SNHU
Offering the same tuition rates for ten years running, SNHU's online master's in accounting is one of the most affordable high-quality programs in the business. Dedicated advisors and 24/7 tech support provide students with unmatched support and guidance in a fully online program. No GMAT or GRE required.

Capella University
Capella's online PsyD in Clinical or School Psychology program is rich in support and engagement, highly interactive, and designed with your unique learning needs in mind. Online learning here is complemented with dynamic, in-person experiences.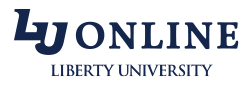 Liberty University
The online MSA program through Liberty University offers an affordable, accessible, high-quality way to develop advanced accounting skills, putting a world-class Christian-centered education within reach. Holds specialty, programmatic accreditation through the ACBSP. 100% online. Military tuition discounts available.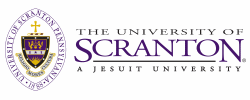 The University of Scranton
At the University of Scranton, you can earn your master's in accounting 100% online in as little as 12-months. Custom tailor your program with a wide selection of diverse and contemporary electives. No GMAT or GRE required.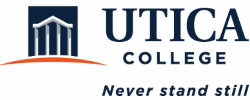 Utica College
Utica's online MBA in Finance & Accounting program develops business-focused accounting skills, providing you with real-world financial modeling experience while putting managerial and cost accounting front and center. Holds specialty, programmatic accreditation through the ACBSP. No GMAT or GRE required. 100% online with no on-campus requirements.
<!- /mfunc feat_school ->
In 2008, total oil production in the province was 125.2 million barrels, with an estimated value of $12.7 billion. The oil industry accounts for about 36 percent of Newfoundland and Labrador's real GDP, and about 2 percent of total employment in the province.
Companies like GJ Cahill in St. John's that specialize in oil and gas employ accountants at various levels throughout the corporation. Other major companies in Newfoundland and Labrador recognized as leading employers of accountants include oil and
gas capital development company Air Energi and the Newfoundland and Labrador Refining Corporation, both located in St. John's.
Salary information compiled by Working in Canada
Newfoundland and Labrador Accountants: Salary and Employment Facts
Canadian census information shows that, although accountants are employed all across Newfoundland and Labrador, a greater concentration of them can be found in the province's eastern region. In 2009, the average hourly salary for a Newfoundland and Labrador
accountant was $28, which translates to $58,240 annually. While this is a bit lower than the national average salary for the occupation (which was $63,856 yearly or $30.70 hourly), the potential was available to earn up to $45.60 hourly, a wage which
equals $94,848 annually.
<!- mfunc search_btn -> <!- /mfunc search_btn ->
Newfoundland and Labrador Tax Laws in the News
Newfoundland and Labrador's Economic Diversification and Growth Enterprises program (EDGE) offers tax incentives to new and expanding businesses in the province, including 100 percent rebates on corporate taxes for a period of up to 15 years. Other tax
credit programs in the province that encourage business development include the Business Attraction Fund, which offers financial assistance to businesses in order to attract more companies to the province. The Oil & Gas Manufacturing and Services
Export Development Fund also provides financial assistance to large-scale oil and gas businesses in the province.