Steps to Becoming an Accountant in Nunavut

Nunavut is a relatively young territory, both in terms of its length of time as an independent territory (formed in 1999 when it split from the Northwest Territories), and in terms of the average age of its residents, with half under age 25. According
to the 2006 Canadian Census, just over 10,000 residents of Nunavut were employed, with 1,880 of them working in business, finance, and administrative occupations such as accounting. The majority of those working in the areas of business and finance
as indicated in the Census report (1,320) were female.
Nunavut has no territorial sales tax, which helps make the territory attractive. The corporate tax rate in Nunavut is the second lowest in Canada, at 4 percent on the first $200,000 of revenue. The government also offers a business training tax credit
to companies with a permanent location in the territory, and that provide employee training. Businesses may claim up to 30 percent of business training expenses per employee, or up to 50 percent if the business training is for a beneficiary of the
Nunavut Land Claims Agreement. This agreement is part of the largest Aboriginal land claim settlement in Canada's history.
Aspiring accountants in Nunavut typically hold a bachelor's degree at minimum. The main credentialing bodies for accountants in Nunavut are the Institute of Chartered Accountants of the Northwest Territories and Nunavut, the Certified General Accountants
Association of Northwest Territories/Nunavut, and the Society of Management Accountants of the Northwest Territories/Nunavut.
While none of the "Big Four" international accounting firms has offices in Nunavut, opportunities exist in local accounting firms such as MacKay Landau in Iqaluit. Other employment opportunities for accountants exist within the territorial Government
of Nunavut, and in the territory's various industries.
<!- mfunc feat_school ->
Featured Programs:
Sponsored School(s)
Featured Bachelor Programs
SPONSORED SCHOOL(S)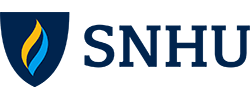 SNHU
SNHU's undergraduate degrees in accounting are delivered fully online by world-class expert faculty, offering the best in convenience and academic excellence.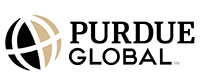 Purdue University Global
Purdue University's online learning experience is like no other, offering students interactive, live seminars that can be accessed from anywhere in the world. Theory here is complemented with team-building and project-based learning for a well-rounded educational experience.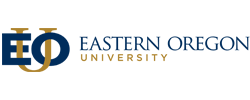 Eastern Oregon University
Eastern Oregon University offers diverse bachelor's options, delivered 100% online. Your own support team will ensure you're on-time, on-track, and headed toward success. Take an additional 45 credits and you'll be qualified to sit for the Uniform CPA Exam.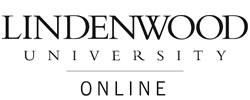 Lindenwood University
Lindenwood's fully online BBA in Accounting allows students to take classes wherever and whenever it's most convenient. Lindenwood students enjoy perks that include an online academic advisor and career center. Also offers a Master of Accountancy and an MBA in Accounting.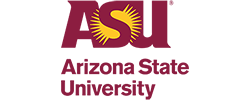 Arizona State University
ASU's BS in Accountancy is backed by a 15-year track record of offering innovative, online degree programs. Student support is part of the package at ASU, with enrollment coaches, academic advisors, and success coaches focused solely on your success.
Featured Masters Programs
SPONSORED SCHOOL(S)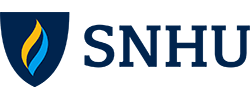 SNHU
Offering the same tuition rates for ten years running, SNHU's online master's in accounting is one of the most affordable high-quality programs in the business. Dedicated advisors and 24/7 tech support provide students with unmatched support and guidance in a fully online program. No GMAT or GRE required.

Capella University
Capella's online PsyD in Clinical or School Psychology program is rich in support and engagement, highly interactive, and designed with your unique learning needs in mind. Online learning here is complemented with dynamic, in-person experiences.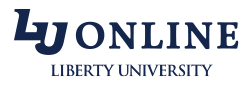 Liberty University
The online MSA program through Liberty University offers an affordable, accessible, high-quality way to develop advanced accounting skills, putting a world-class Christian-centered education within reach. Holds specialty, programmatic accreditation through the ACBSP. 100% online. Military tuition discounts available.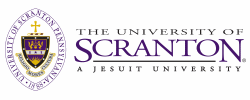 The University of Scranton
At the University of Scranton, you can earn your master's in accounting 100% online in as little as 12-months. Custom tailor your program with a wide selection of diverse and contemporary electives. No GMAT or GRE required.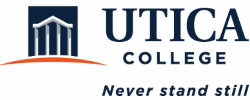 Utica College
Utica's online MBA in Finance & Accounting program develops business-focused accounting skills, providing you with real-world financial modeling experience while putting managerial and cost accounting front and center. Holds specialty, programmatic accreditation through the ACBSP. No GMAT or GRE required. 100% online with no on-campus requirements.
<!- /mfunc feat_school ->
Job Trends for Accountants in Nunavut
Major industries in Nunavut include mining, oil and gas, fishing, and tourism. Opportunities exist for accountants at various levels within all of these industries. Crown corporations owned by the government of Canada such as Qulliq Energy Corporation
and the Nunavut Power Corporation, both located in Baker Lake, employ managerial accountants, budget analysts, as well as cost and capital accountants. The headquarters of mineral product manufacturers West Baffin Eskimo Co-Operative Limited in Cape
Dorset is a leading industry employer of accountants in the area. Within the fishing industry, seafood processing company Nunavut Development Corporation headquartered in Rankin Inlet, is also recognized as a major employer of accountants in the area.
<!- mfunc search_btn -> <!- /mfunc search_btn ->
Financial institutions in Nunavut employ accountants as well. The RBC Royal Bank office, the Canadian Imperial Bank of Commerce (CIBC), as well as the headquarters of Bronyk Holdings, are all located in Iqaluit.
The many departments of Nunavut's territorial government, as well as Canada's national government, employ accountants in various capacities. Indian and Northern Affairs Canada, the Canadian Public Service Commission, and Health and Social Services Nunavut,
are all located in Iqaluit.
Nunavut Accountants: Salary and Employment Facts
The Government of Canada reports that the average family in Nunavut earns $35,000 annually, and that the minimum wage is $11 per hour, the highest in all of Canada. Governmental accounting positions pay the highest salaries of all accounting positions
in Nunavut. For example, a recently posted Financial Analyst position in the Department of Health & Social Services in Iqaluit listed a starting salary of $74,568. Many government positions also include a bonus for relocation to the North, which
may be as high as $15,000 per year. This salary is even higher than the national average salary for accountants in Canada.