Financial accounting is the process of preparing financial statements that companies' use to show their financial performance and position to people outside the company, Including investors, creditors, suppliers, and customers.
This is one of the most important distinctions from managerial accounting, which by contrast, involves preparing detailed reports and forecasts for managers inside the company.
Double-Entry Accounting
In a business, every transaction affects at least two accounts. The double-entry accounting format records both effects of a transaction. In one account, the transaction is recorded as a debit while in another it is recorded as a credit. Debit entries account for an increase in assets (what you own) and expenses (what you spend), and a decrease in liability, equity, and income. On the other hand, credit entries account for a decrease in assets and expenses and an increase in liability (what you owe), equity, and income (what you receive).
The debit and credit entries must always be equal. The double-entry bookkeeping format is the most efficient way to keep tabs on a business's financial growth and limit human errors in financial accounting.
<!- mfunc search_btn -> <!- /mfunc search_btn ->
Accrual Basis vs. Cash Basis of Accounting
The main factor that creates a distinction between the accrual method and the cash method of accounting is timing. The cash basis is immediate in that it only registers expenses and revenues once money has exchanged hands. In most cases, it is applied by private companies or small businesses because it's generally simpler than the accrual basis. Additionally, you can always tell how much money you have just by checking your bank balance; no calculations are needed. The disadvantage is that you may not have a realistic picture of how your business is doing. Your bank balance may be hefty because you are yet to pay several debtors.
The accrual method, on the other hand, is based on anticipated expenses and revenues. The expenses are registered when incurred and revenues are registered once they are earned, not when they are paid. Usually, large businesses and public companies tend to apply the accrual method because it presents a more realistic financial picture during a given period. It's easier to make projections using this method. On the flip side, it doesn't depict the actual cash flow and can have terrible consequences if you are not keen.
Why Is Financial Accounting Important?
Financial accounting is important for businesses because it helps them keep track of their financial transactions. In turn, they can make sound decisions on how to allocate their resources. In addition, financial accounting helps you communicate your business finances to outside parties such as creditors and investors. The financial statements generated provide all the necessary information to other parties, which will either encourage or discourage them from partnering with your business.
<!- mfunc feat_school ->
Featured Programs:
Sponsored School(s)
Featured Bachelor Programs
SPONSORED SCHOOL(S)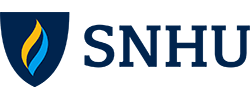 SNHU
SNHU's undergraduate degrees in accounting are delivered fully online by world-class expert faculty, offering the best in convenience and academic excellence.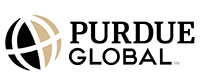 Purdue University Global
Purdue University's online learning experience is like no other, offering students interactive, live seminars that can be accessed from anywhere in the world. Theory here is complemented with team-building and project-based learning for a well-rounded educational experience.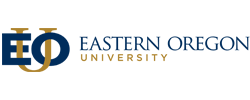 Eastern Oregon University
Eastern Oregon University offers diverse bachelor's options, delivered 100% online. Your own support team will ensure you're on-time, on-track, and headed toward success. Take an additional 45 credits and you'll be qualified to sit for the Uniform CPA Exam.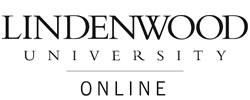 Lindenwood University
Lindenwood's fully online BBA in Accounting allows students to take classes wherever and whenever it's most convenient. Lindenwood students enjoy perks that include an online academic advisor and career center. Also offers a Master of Accountancy and an MBA in Accounting.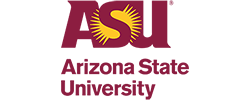 Arizona State University
ASU's BS in Accountancy is backed by a 15-year track record of offering innovative, online degree programs. Student support is part of the package at ASU, with enrollment coaches, academic advisors, and success coaches focused solely on your success.
Featured Masters Programs
SPONSORED SCHOOL(S)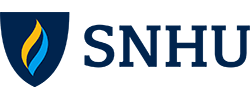 SNHU
Offering the same tuition rates for ten years running, SNHU's online master's in accounting is one of the most affordable high-quality programs in the business. Dedicated advisors and 24/7 tech support provide students with unmatched support and guidance in a fully online program. No GMAT or GRE required.

Capella University
Capella's online PsyD in Clinical or School Psychology program is rich in support and engagement, highly interactive, and designed with your unique learning needs in mind. Online learning here is complemented with dynamic, in-person experiences.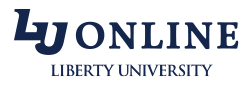 Liberty University
The online MSA program through Liberty University offers an affordable, accessible, high-quality way to develop advanced accounting skills, putting a world-class Christian-centered education within reach. Holds specialty, programmatic accreditation through the ACBSP. 100% online. Military tuition discounts available.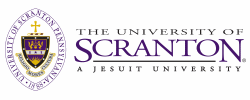 The University of Scranton
At the University of Scranton, you can earn your master's in accounting 100% online in as little as 12-months. Custom tailor your program with a wide selection of diverse and contemporary electives. No GMAT or GRE required.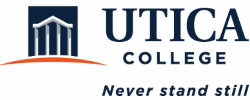 Utica College
Utica's online MBA in Finance & Accounting program develops business-focused accounting skills, providing you with real-world financial modeling experience while putting managerial and cost accounting front and center. Holds specialty, programmatic accreditation through the ACBSP. No GMAT or GRE required. 100% online with no on-campus requirements.
<!- /mfunc feat_school ->
Financial Statements
Most companies put together quarterly and annual financial statements, which they make available to shareholders and the investing public. There are four basic financial statements used in the corporate world to show a company's financial performance:
The income statement (also called the profit and loss statement) covers a specific period of time (such as a quarter or a year).On an income statement, Revenues – Expenses = Net Income.

In accordance with the Generally Accepted Accounting Principals (GAAP), revenue is always recorded in the period of the sale of the goods and services, which may not be the same period when cash is actually received.

The balance sheet is a statement of assets and liabilities at the end of an accounting period. In other words, the balance sheet is a financial snapshot at a specific point in time.On a balance sheet, Assets = Liabilities + Stockholders' Equity.

Stockholders' equity is the amount of financing provided by operations (retained earnings not distributed to stockholders) and by stockholders who reinvest through contributed capital.

The cash flow statement shows the actual flow of cash into and out of a company over a specific period of time, in contrast to the net income on the income statement, which is a non-cash number.A cash flow statement shows cash flows from operating activities, investing activities, and financing activities.
The statement of retained earnings covers a specific period of time and shows the dividends paid from earnings to shareholders and the earnings kept by the company.
Notes to financial statements provide additional information about the financial condition of a company. The three types of notes describe accounting rules used to produce the statements, give more detail about an item on the financial statements, and supply more information about an item not on the statements.
Financial Accounting Standards
Financial statements must conform to accounting standards and legal requirements. In the U.S., the Financial Accounting Standards Board (FASB) establishes financial accounting and reporting standards (generally accepted accounting principles, or GAAP). Publicly traded companies must also comply with the requirements of the Securities and Exchange Commission.
The International Accounting Standards Board (IASB) works to develop internationally accepted financial reporting standards. FASB and IASB standards differ in some areas, and a movement is underway to align the standards to make accounting across borders easier in a world of increasingly global commerce.
<!- mfunc search_btn -> <!- /mfunc search_btn ->